Catering is a great way to feed your friends, family, and even strangers! If you're thinking about starting a catering business, here's an 8 step plan to help you get started quickly. With a little bit of planning and preparation, you can be in business in no time. Let's get started!
We've created a complete guide to starting your catering business that goes into detail about how to open your catering business, how much it costs, why you should consider a catering business, how to find employees, and how to market your catering business.
Do Your Research
Starting a catering business can be a rewarding and exciting endeavor, but it's important to do your research before diving in headfirst. Gaining an understanding of laws and regulations affecting the industry, as well as planning a successful business model, will set you up for success in the long run.
Start by familiarizing yourself with local health codes and obtaining necessary permits and licenses. It's also essential to think about the niche or specialty that sets your business apart from others in the industry. Have a clear marketing plan, including networking in your community and utilizing social media platforms. Finally, make sure to properly budget for equipment, ingredients, and staff expenses.
By taking the time to do your research before opening a catering company, you'll have a much smoother start-up process and ultimately achieve long-term success.
Choose Your Niche
When starting a catering company, one important first step is to choose your niche. Will you specialize in gourmet meals for corporate events? Or offer customizable menus for weddings and private parties? Perhaps you have a talent for creating delicious vegan or gluten-free options.
Whatever your specialty may be, focusing on it will make it easier for potential clients to find and hire you. It will also save time when it comes to menu planning and ingredient shopping. And most importantly, honing in on your niche helps you to become a trusted expert in that particular area and sets you apart from other catering businesses.
So take the time to decide what makes your catering company unique before diving in head first and spreading yourself too thin. Your bottom line will thank you later.
Create a Business Plan
Starting a catering business can be a daunting task, but creating a thorough catering company business plan can help ensure success. First, gather information on the local market by researching competitors and identifying your target customer base. Next, determine your menu options and pricing structure.
It's also important to consider logistical factors, such as kitchen space and transportation for delivering food to events. Finally, draft a financial plan including projected revenue and expenses. By following these steps and regularly reviewing and updating your business plan, you'll be ready to launch your catering company in no time.
Get Funding
Are you ready to turn your passion for cooking into a successful catering business? The first step towards achieving this dream is obtaining the necessary funding.
One option is approaching investors or getting a loan from a bank. However, an easier and faster solution may be crowdsourcing. Utilizing platforms like Kickstarter or GoFundMe, you can quickly gather funds while also drumming up excitement and interest in your business.
Another option is to apply for small business grants, which are often provided by governmental organizations or corporations looking to support entrepreneurship in their community.
No matter which route you choose, it's important to have a clear strategy for how you will use the funding and present a solid business plan to potential backers. With the right approach and determination, gathering the funds to launch your catering company can be achievable in no time.
Find a Commercial Kitchen
When starting a catering business, one of the big decisions to make is where to prepare your food. Renting or building a commercial kitchen can be expensive and time-consuming, but fortunately there is another option: finding a commissary kitchen to rent. These shared kitchen spaces offer all the necessary equipment and meet health regulations, allowing startups and small businesses to quickly get their operations up and running.
Before signing any contracts, be sure to check for things like cleanliness standards, available storage space, and rental costs. Finding the right commissary kitchen can make all the difference in getting your catering business off the ground smoothly and successfully.
Stock Up on Supplies
Whether you're just starting out or expanding a catering business, it's important to have the necessary supplies on hand in order to open quickly and serve your clients effectively.
Here are a few must-haves: storage containers for ingredients, food prep equipment, serving items like plates and utensils, transportation materials such as boxes and coolers, and proper sanitation tools like gloves and hand washing stations.
In addition, don't forget the small details that can make a big difference – decoration items, business cards, extra batteries for kitchen equipment, and disposable tablecloths. Investing in these necessities now can save you time and stress later on as you work towards opening your catering company.
Hire Staff
Starting a catering business can be a daunting task, especially if you plan on doing everything on your own. However, it's important to remember that trying to do it all yourself can lead to burnout and mistakes.
One way to ensure the smooth opening of your catering company is to hire staff early on. Not only will this lighten your workload and allow you to focus on the big picture tasks, but it can also help build a strong team from the start. Finding employees for your catering business can be challenging, using referrals for existing staff to find new employees is an inexpensive way to find good people.
When interviewing potential candidates, look for not just experience in the industry, but also qualities such as reliable punctuality and good interpersonal skills. With a solid team in place, your catering business will be able to hit the ground running and thrive in the long run.
Promote Your Business
When starting a business, it's important to make sure your potential customers know about you. One way to do this is through promotion, which simply means spreading the word about your company and its offerings. For a catering business, this could mean creating flyers or designing a website to showcase your menu and services. You could also reach out to event planners or businesses in need of catered meals.
Networking with others in the food industry can also be helpful in getting your name out there. Don't underestimate the power of word of mouth – share your passion for catering with friends, family, and acquaintances, and ask them to spread the word. With a solid promotional plan in place, you can attract attention and bring in customers to help launch your catering business successfully.
Related Catering Articles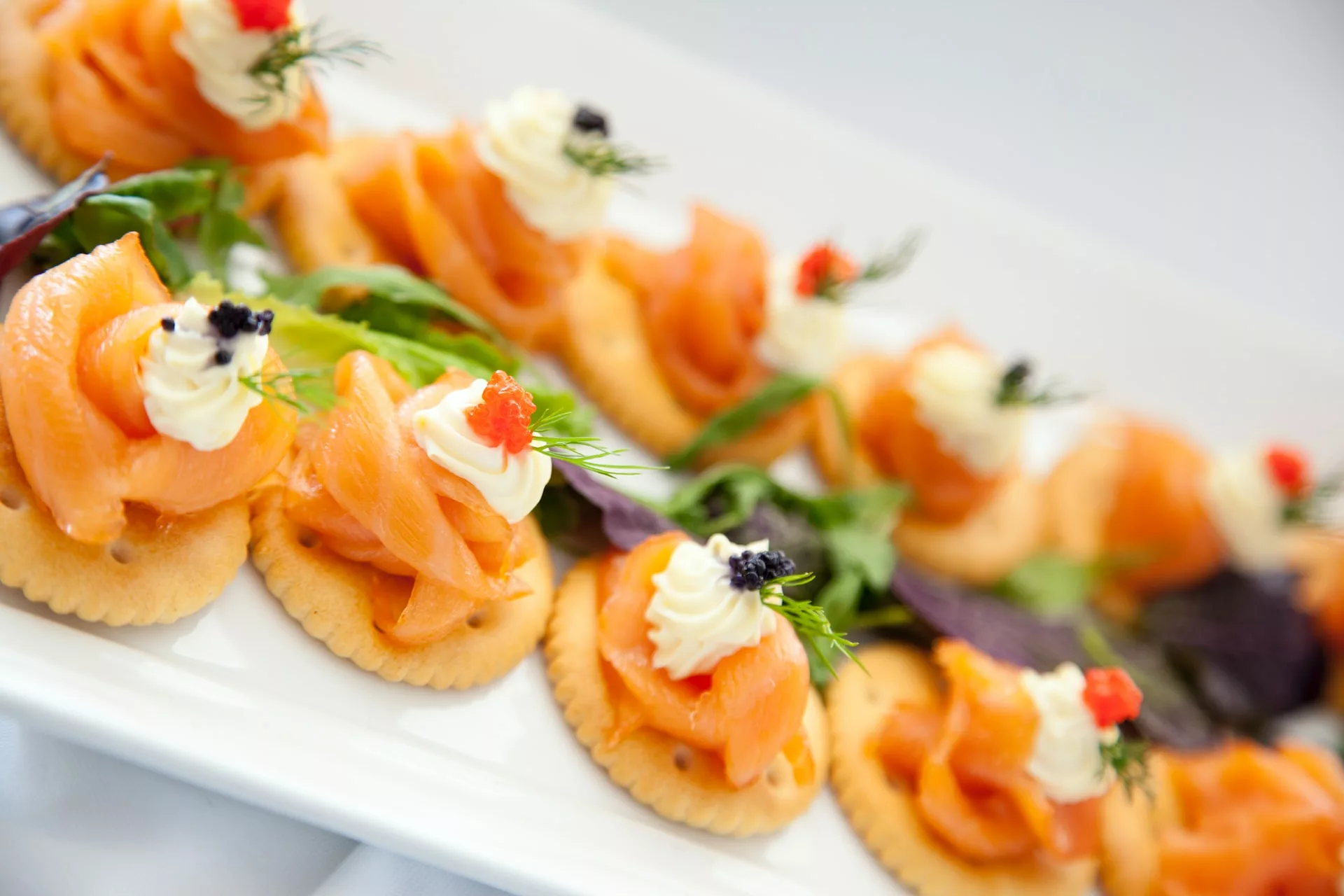 Starting a catering business can be both exciting and daunting. One key factor in its success is understanding who the main customer groups are and how to meet their needs.