Are you thinking of starting a catering business? Before you get started, it's important to have a solid business plan in place. Not sure where to begin? Here are 7 tips to help you write the perfect catering business plan for your new catering venture.
A well-written business plan will give your catering business direction and keep you on track, even when things get tough. Not sure where to start? Read on for our tips on how to write a catering business plan.
1. Do Your Research
The first step in writing your catering business plan is to do your research. This includes everything from understanding the catering industry and your place in it, to learning about your target market and competitors. Once you have a good understanding of the landscape, you can start writing your business plan with confidence.
2. Define your target market.
Who will be your ideal customer? What kinds of events or functions will you be catering? Getting specific about who you're targeting will help you create marketing materials that speak directly to them and help you attract the right kind of clients.
3. Define Your Goals
What are your goals for your catering business? Do you want to be the go-to caterer for weddings in your area? Or perhaps you want to focus on corporate events? Whatever it is, make sure your goals are specific, measurable, achievable, relevant, and time-bound (SMART). This will give you something to aim for and help you track your progress over time.
4. Create a Marketing Plan
Now it's time to start thinking about how you're going to reach your target market and promote your catering business. This will include everything from creating a strong branding strategy to deciding which marketing channels you're going to use (e.g., social media, email marketing, etc.). Crafting a solid marketing plan will ensure that your catering business gets off on the right foot.
5. Set Up Your Financial Projections
One of the most important aspects of any business plan is the financial projections section. This is where you'll outline how much money you expect to earn and spend over the next year (or multiple years). Doing this exercise will give you a clear idea of whether or not your catering business is viable from a financial standpoint.
6. Price It Right
Pricing is always tricky, but it's especially important in the catering industry where margins are often tight. Make sure to do your research on pricing so that you are competitive without undercutting yourself—you need to make enough money to cover your costs and turn a profit!
7. Outline Your Services
What kind of catering services will you offer? Will you have different menu options? What about special dietary needs? You need to be clear about what you're offering so that potential customers know exactly what to expect from your business.
Sections of Your Catering Business Plan
If you're in the process of starting a catering business, one of the first things you'll need to do is draft a business plan. This document will outline your business goals and strategies, and provide potential investors with an overview of your company. So what should you include in your catering business plan? Read on for a breakdown of the most important sections of your catering business plan.
Executive Summary
The Executive Summary section of a catering business plan is a concise overview of the entire plan. It should include the mission statement and key information such as market analysis, competitive analysis, marketing strategy, financial projections, and overarching goals.
This section provides an introduction to the business and its plans for success. It should be written last, after all other sections have been completed, as it is a summary of everything that has been outlined in the rest of the plan. In essence, it serves as the pitch for potential investors or lenders to see why they should support this specific catering business. While brevity is key in this section, it should also be compelling and showcase the unique qualities and strengths of the business.
Ultimately, a well-written Executive Summary can make or break whether a potential investor decides to read further into the plan.
Company Description
The company description section of your catering business plan should provide an overview of your catering business, including its name and location, as well as any relevant history or background information. It should also include details on the ownership structure and management team, as well as a brief explanation of the services offered and target market.
This section can also include any unique qualities or strengths that set your catering business apart from competitors, such as a specialty cuisine or particular expertise in event planning. Overall, the company description serves to introduce readers to your business and give them an understanding of what makes it stand out in the catering industry.
Market Analysis
The market analysis section of a catering business plan is where you identify and analyze the competitive environment for your business. This includes researching and understanding the demand for catering services in your area, identifying who your potential competitors are, and analyzing their strengths and weaknesses.
Additionally, this section should also include information on your target market and how you plan to position yourself within that market. Gathering this information will help inform your overall business strategy and give potential investors confidence in the viability of your catering business. By taking the time to thoroughly analyze the market landscape, you can set yourself up for success from the very beginning.
Service Offerings
The service offerings section of your catering business plan should outline the specific services you plan to offer and how they will meet your target market's needs. This could include items such as plated dinners, buffet options, hors d'oeuvres, specialty dietary accommodations, and rental equipment. It is important to have a clear understanding of these offerings in order to attract and retain clients.
Additionally, clearly communicating your services allows you to accurately price and staff events. When creating this section, it can also be helpful to include examples of menus or sample event set-ups to give potential clients a better idea of what you can provide. Overall, the service offerings section plays an important role in defining the scope and success of your catering business.
Competitive Analysis
When creating a business plan for your catering company, one important section to consider is the Competitive Analysis. This section allows you to analyze your competitors and their strengths and weaknesses in relation to your own business. It can also help identify potential opportunities and threats in the market place. Researching your competitors can involve looking at their menus, prices, and overall brand image.
Additionally, you may want to consider their target audience and specialty services they offer. By conducting a thorough competitive analysis, you can gain a better understanding of the market and where your catering business fits in. This information can then guide important decisions such as pricing strategies and marketing efforts. Overall, the Competitive Analysis section of your catering business plan can be a valuable tool for setting yourself apart from the competition.
Sales and Marketing Plan
The Sales and Marketing Plan in a catering business plan outlines how the business will attract and retain customers. This includes market analysis, pricing strategies, sales techniques, and promotion tactics. For example, a catering business might target corporate lunches and special events, such as weddings and parties. They may offer different pricing packages to cater to a variety of budgets, and offer discounts for repeat or referral customers.
Promotion can involve networking with event planners and venues, creating a website or social media presence, attending industry events, advertising in local publications, and distributing marketing materials. This section should also outline realistic sales goals and projections based on historical data or industry research. Overall, the Sales and Marketing Plan helps lay the roadmap for generating new business and keeping current clients satisfied.
Management and Organization
The Management and Organization section of your catering business plan should outline the structure of your management team and their roles. It should also include information on ownership, legal structure, and any partnerships or subcontractors you may use.
This section should also discuss your human resources plan, including employee recruitment, training, and compensation policies. Finally, it is important to include any permits or licenses required for your business as well as any health regulations that must be followed. By clearly defining the management structure and policies of your catering business, this section can demonstrate to potential investors that you have a solid plan in place for running your business effectively.
Financial Plan
The financial plan section of your catering business plan details the projected income and expenses for your business. This section should include a sales forecast, operational expenses, and any funding or investment plans. It's important to have a realistic understanding of the costs associated with starting and running a catering business, as well as potential revenue sources and earnings. The financial plan can also be used to apply for funding or loans from investors or lenders. Overall, having a solid financial plan in place can help ensure the success and sustainability of your catering business.
Appendix
The Appendix section of your catering business plan is where you will include any additional documents that support or provide evidence for the information in your plan. This could include things like menus, pricing sheets, contracts, and financial statements. It's important to have all of this information readily available for potential investors or lenders who may request it during the review process.
Additionally, having an organized Appendix can help you stay on top of important details and ensure that nothing is overlooked. Including any necessary documentation in the Appendix can also serve as a reference for yourself as you work towards launching and running your business. Overall, the Appendix section may seem like a small aspect of your catering business plan, but it can make a big difference in how professional and prepared you appear to investors and lenders.
Writing a catering business plan may seem daunting at first, but if you break it down into smaller steps, it becomes much more manageable—not to mention worthwhile! By following the tips laid out above, you'll be well on your way to putting together a strong foundation for your new catering venture. And once you have that foundation in place, there's no limit to what you can achieve!
Related Catering Articles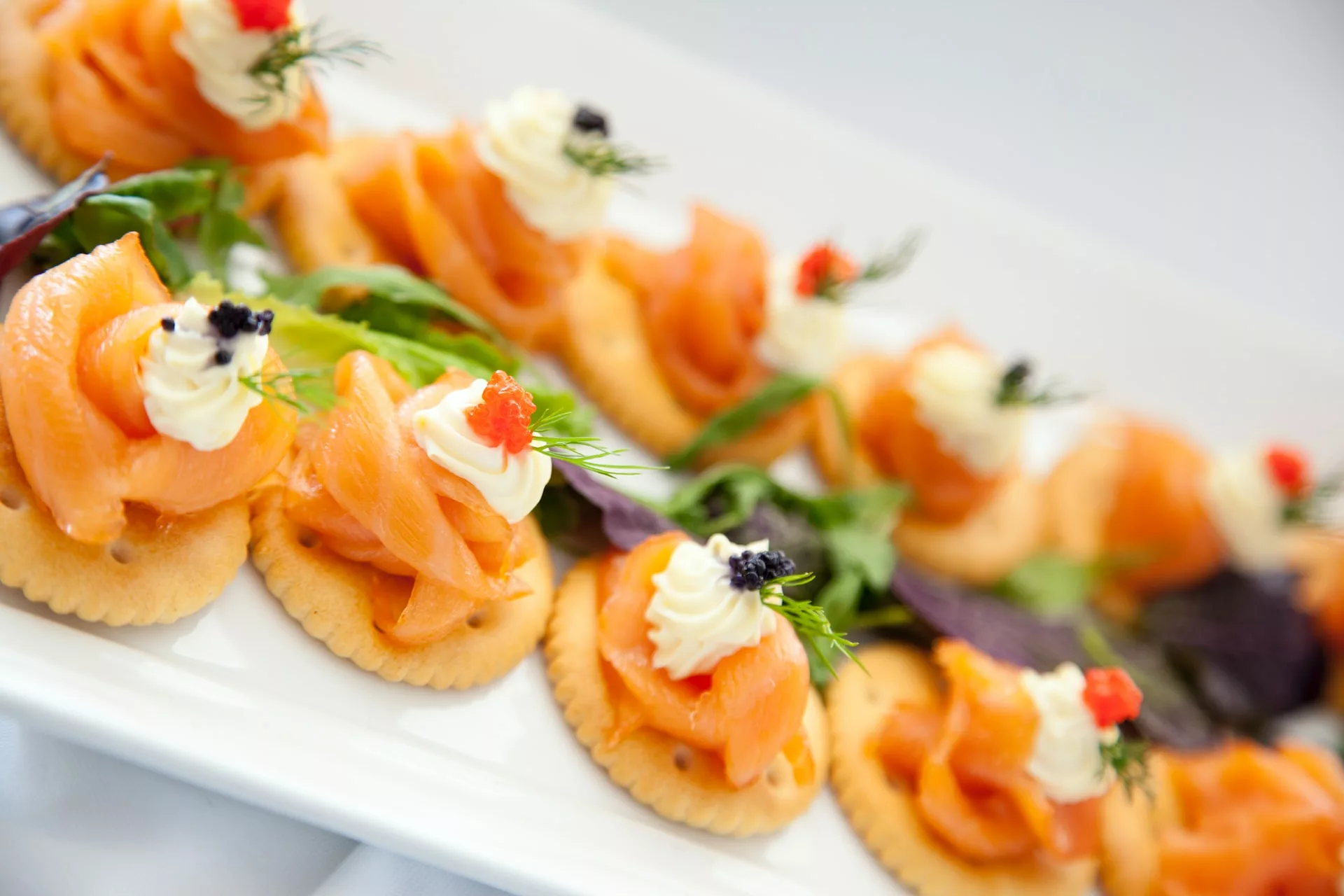 Starting a catering business can be both exciting and daunting. One key factor in its success is understanding who the main customer groups are and how to meet their needs.