As the owner of a catering company, you know that your menu is one of your most important assets. After all, it's the food that you'll be serving to your customers that will ultimately make or break their experience with your business. So, how do you go about developing a catering company menu that will wow your clients and have them coming back for more?
How Do I Develop My Catering Company Menu?
Your catering company menu is much more than a list of dishes you'll be serving at your next event. It's a reflection of your brand—and an important marketing tool you can use to attract new business.
Your catering menu should be designed to appeal to your target market and showcase your unique culinary point of view. It should also be easy to navigate and understand, with clear pricing and descriptions of each dish.
Developing a catering company menu might seem like a daunting task, but it doesn't have to be. Follow these six steps, and you'll have a mouthwatering menu that's sure to impress your guests.
1. Define your brand
The first step in developing your catering company menu is to define your brand. What sets you apart from other catering companies in your area? What kind of experience do you want your guests to have?
Your answers to these questions will help you choose the right ingredients, cooking techniques, and presentation style for your dishes. They'll also inform the overall design of your menu.
2. Do your research
Before you start creating your catering company menu, it is important to do your research. Find out what other catering companies in your area are doing. What kind of foods are they offering? What kinds of events are they catering? You don't want to be a copycat, but it is important to have an understanding of the competition.
3. Know your audience
It is also important to know your audience. Who will be eating the food you serve? What are their dietary restrictions? What are their favorite foods? When you know who you're cooking for, it will be easier to develop a menu that they will love.
4. Consider your budget
Budget is another important consideration when developing your catering company menu. You need to make sure that you can afford the ingredients you'll need for each dish. You also need to consider the costs of labor and equipment. When developing your menu, be sure to keep all of these costs in mind so that you don't end up overspending.
5. Consider your cooking style
When developing your catering company menu, it's important to consider your cooking style. Are you a trained chef who specializes in gourmet cuisine? Or are you more comfortable with preparing simple, home-cooked meals? Your cooking style will play a big role in determining the dishes that you include on your menu.
6. Choose your format
There are a few different ways you can format your catering company menu. The format you choose will depend on the kind of events you cater and the size of your business. Some common catering menu formats include:
A la carte: Guests order individual items from the menu
Family style: Guests share platters of food set in the middle of the table
Buffet: Guests serve themselves from a selection of food stations
Plated: Guests are served individual courses by waitstaff
7. Make a list of potential dishes
Now it's time to start brainstorming potential dishes for your catering company menu. Write down anything and everything that comes to mind, no matter how crazy it may seem. You can always narrow down your list later on.
8. Narrow down your list
Once you have a long list of potential dishes, it's time to start narrowing things down. Start by eliminating any dishes that are outside of your skill set or that wouldn't fit well with the theme or tone of your catering company menu. Then, take a look at the remaining dishes and try to group them into categories such as appetizers, entrees, sides, etc.
9. Select your dishes
Now it's time to start thinking about what dishes you'll actually include on your catering company menu. Consider seasonal ingredients, popular trends, and special dietary requirements when making your choices. And don't forget about presentation! Be sure to choose dishes that can be easily served and eaten by your guests.
10. Create a balance
As you're finalizing your catering company menu, it's important to create a balance of hearty and lighter options, as well as vegetarian and meat-based dishes. By offering a variety of choices, you'll ensure that there's something for everyone at your event!
11. Price your dishes
Once you've selected your dishes, it's time to price them accordingly. There are a few things you'll need to take into account when pricing your catering company menu, including the cost of ingredients, labour, and overhead. You should also consider the perceived value of each dish—guests are willing to pay more for something they perceive as being high quality or unique.
12. Get creative
Lastly, don't be afraid to get creative with your menu! Just because something is popular doesn't mean it's the only thing you can offer. Be inventive and come up with some new and exciting dishes that will tantalize your customers' taste buds. They'll be glad you did!
Creating a catering company menu may seem like a daunting task, but it doesn't have to be. By taking the time to figure out what type of catering business you want to be and what type of dishes will resonate with your target clientele, you can develop a menu that will have your customers coming back for more time and time again.
Related Catering Articles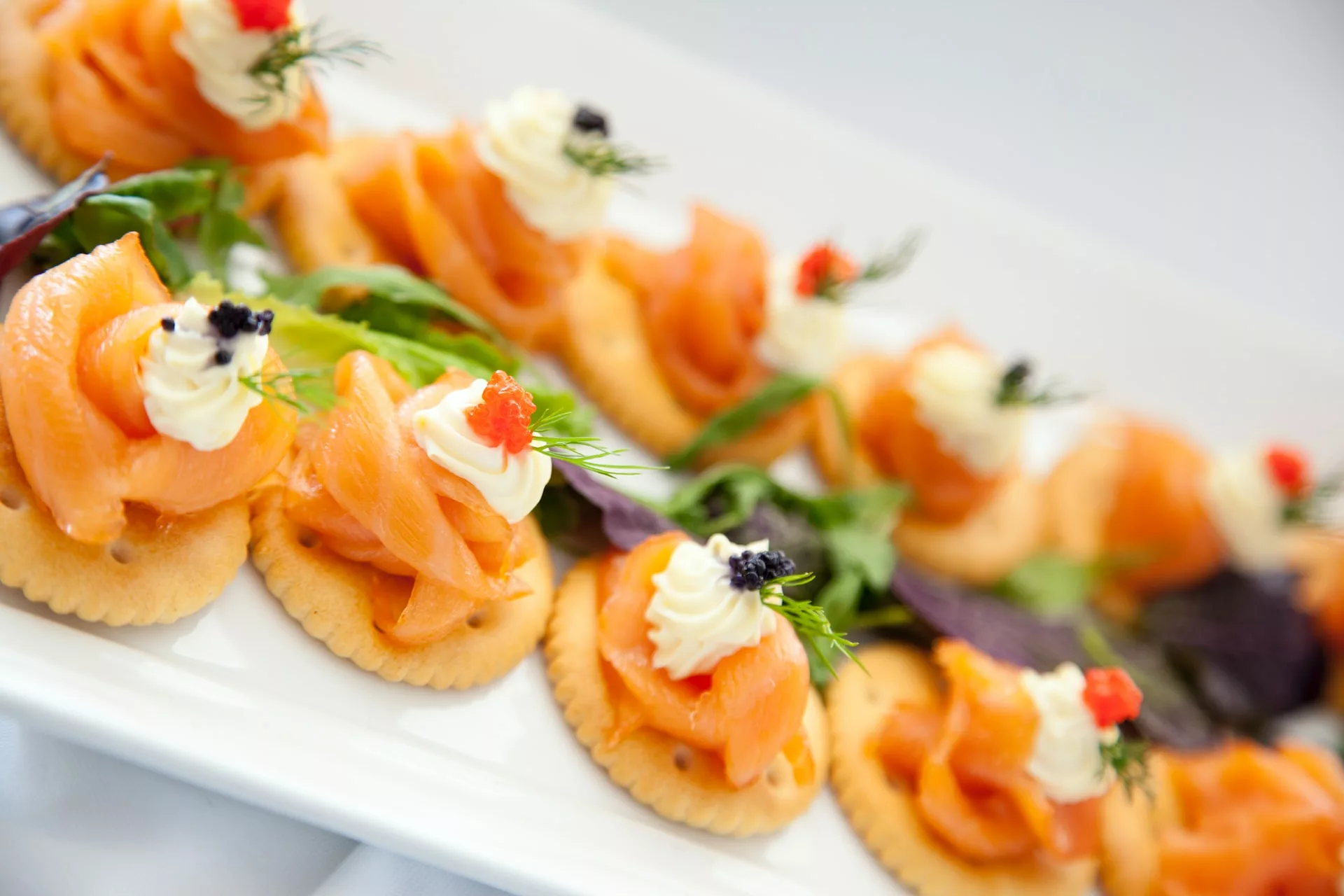 Starting a catering business can be both exciting and daunting. One key factor in its success is understanding who the main customer groups are and how to meet their needs.