Are you thinking about opening a catering business? It can be a great way to make money and be your own boss. But how much money can you actually make? Let's take a look.
What will impact your catering company revenue?
The first thing to understand is that there are a lot of variables at play. How big is your market? What type of catering are you doing? Are you going to be focused on weddings or corporate events? These are all important factors that will affect your bottom line.
When it comes to running a successful catering company, revenue is essential. There are several major factors that can impact your revenue, including the number and type of events you cater, the cost and availability of ingredients, and competition from other catering companies.
The number and type of events can have a big impact on revenue – for example, weddings tend to bring in more money than corporate lunches or small parties. The cost and availability of ingredients can also affect your bottom line – if prices for certain ingredients rise or become scarce, it may be necessary to adjust menus and prices accordingly.
Finally, the presence of competitors in your market can impact your ability to secure clients and charge competitive pricing. By keeping an eye on these major factors, catering companies can better understand their revenue and make strategic decisions for future success.
Another thing to keep in mind is that catering is a seasonal business. You're likely to have more work in the spring and summer months when there are more weddings and outdoor events. Your revenue will likely drop off in the fall and winter.
With all of that said, let's take a look at some numbers.
According to The Balance, the average catering business brings in revenue of $288,274 per year. However, the top 25% of businesses make $686,500 or more per year, while the bottom 25% make $118,250 or less. So there's a pretty wide range when it comes to earnings.
Weddingwire reports that the average wedding catering bill is between $4,700 and $8,000. However, they also note that weddings with 200 guests or more tend to spend closer to $15,000 on catering.
So if you're catering an average of one wedding per week, you can expect to bring in somewhere between $58,800 and $156,000 per year. Of course, this number will fluctuate depending on the time of year and how many weddings you're actually able to book.
As you can see, there's no easy answer when it comes to how much money you can make from a catering business. It depends on a lot of factors, including the size of your market, what type of catering you're doing, and how many weddings or other events you're able to book. With that said, the average catering business brings in revenue of $288,274 per year while the top earners make over $686,000 annually. So there's definitely potential to make good money in this business – it just takes hard work and dedication to make it happen.
How to Increase Your Catering Business Revenue
If you're in the catering business, then you know that boosting revenue is always a top priority. After all, the more revenue your catering business generates, the more successful it will be. But what are some of the best ways to increase revenue for your catering business? Read on to find out.
Increase your prices
Are you tired of struggling to meet your revenue goals in your catering business? The solution could be as simple as increasing your prices. Many business owners hesitate to do this, worried about losing customers. But the truth is, if you are offering high quality and unique products, customers will be willing to pay a premium for them.
Furthermore, raising prices can actually attract new customers as it signals that you are a higher end option in the marketplace. So don't be afraid to adjust your prices regularly and watch your revenue grow. Remember, you deserve to earn a profit for the hard work and effort you put into your business. Trust your products and pricing, and watch your success soar.
Offer new services
As a catering business, you may find that certain events or types of food bring in more revenue than others. However, expanding your services to offer new options can also increase your income. Consider adding additional cuisine styles such as Chinese or Italian, or offering meal plan options for busy professionals. You could also expand your event offerings by adding wedding or corporate event packages.
Don't be afraid to experiment with different menus and services in order to attract a wider range of customers and boost your revenue. And remember, offering top-notch customer service is always key to success in the catering industry. Happy clients will spread the word and bring in even more business for you. So don't be afraid to try something new – it just might help take your catering company to the next level.
Focus on marketing
For any catering business, marketing is key to increasing revenue. By targeting the right audience and promoting your unique offerings, you can attract new clients and keep current ones coming back again and again. While word of mouth can be a powerful form of advertising, it's important to have a strong online presence as well.
Developing an attractive website with clear information about your services and prices can make it easier for potential customers to find you. Utilizing social media, email campaigns, word-of-mouth marketing and even traditional advertising methods can also help spread the word about your catering business. In this competitive industry, it's essential to create a brand image and constantly remind the public about the delicious options your company has to offer.
With a well-planned marketing strategy in place, revenue is sure to increase for your catering business.
Related Catering Articles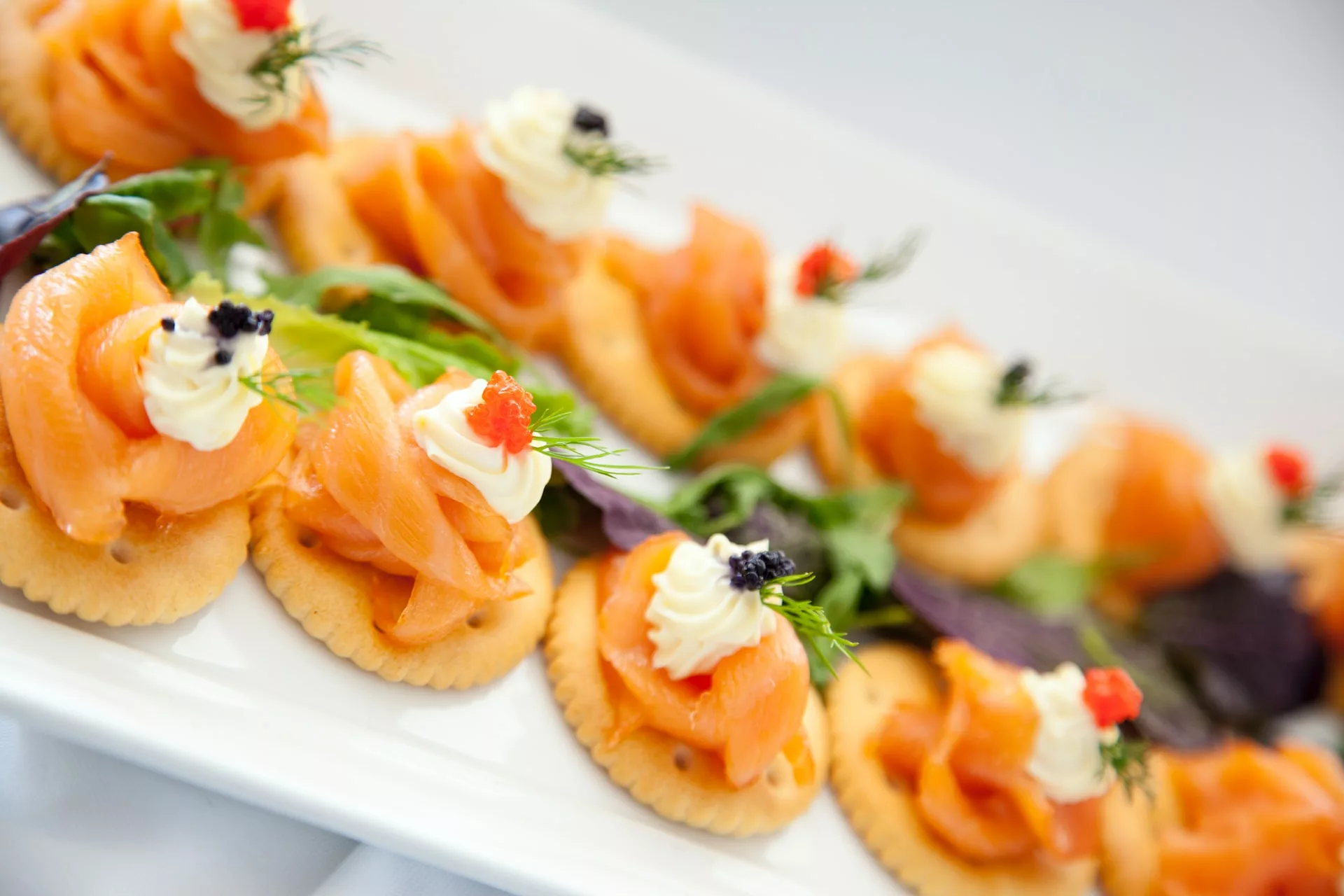 Starting a catering business can be both exciting and daunting. One key factor in its success is understanding who the main customer groups are and how to meet their needs.