Turn your love of vending snacks into a business with this complete guide to starting an honor snack box. Learn everything you need to get started, from finding the right suppliers to marketing your business. With a little hard work and dedication, you can make your dream of owning a successful vending snack business a reality. So what are you waiting for? Let's get started!
Table of Contents
---
What is a Honor Snacks Vending Box business?
Have you ever wondered where the snacks in the break room or office vending machines come from? The answer could be a Snacks Honor Vending Box business. These businesses provide a variety of pre-packaged snacks, like chips and candy bars, to offices and other organizations. Customers simply place an honor box in a designated area and stock it with snacks purchased from the business. They then collect payments on their own schedule, without having to deal with complicated vending machines or contracts.
It's a win-win for both the business owner and their customers – businesses can focus on selecting high-quality snacks and maintaining relationships with customers, while customers can enjoy convenient snacks without having to wait for someone to refill the vending machine. So next time you grab a snack from the break room, remember: it may just be from a Snacks Honor Vending Box business.
---
Why would I want to start a Snacks Honor Vending Box business?
If you're looking for a way to earn some extra money, have control over your own hours, and be your own boss, then starting a Snacks Honor Vending Box business might be the perfect fit for you. In this section, we'll explore some of the reasons why starting a vending business could be a great decision for you. Whether you're looking for supplemental income or a full-time job, a vending machine business could give you the flexibility and freedom you desire. So read on to learn more about what it takes to start a successful vending machine business!
Low startup costs
When starting a small business, one of the most important factors to consider is the initial startup costs. Many businesses require a hefty investment before they can even begin operations, but luckily for entrepreneurs, this is not the case with Snacks Honor Vending Boxes.
The cost of purchasing and stocking a vending box is low compared to other business ventures, making it a great option for those with limited funds. In addition, there is no need to rent or buy physical retail space, as these vending boxes can easily be placed in various locations. This also means lower overhead costs and more flexibility in terms of location. So not only do Snacks Honor Vending Boxes have low startup costs, they also offer reduced expenses in the long run. Overall, this unique business idea is an attractive option for those looking to enter the world of entrepreneurship on a budget.
No equipment to purchase
Are you thinking about starting a vending business but don't have the funds to purchase equipment? A Snacks Honor Vending Box might be the perfect solution for you. These vending boxes require no upfront investment in equipment, as they are placed on consignment at various locations. You simply stock and service the boxes, and collect your profits.
Best of all, these honor boxes often offer an alternative to traditional junk food vending options by featuring healthy snacks like granola bars and fruit cups. It's a win-win for both you and your customers! So why not give it a try and see how well a Snacks Honor Vending Box can work for your business.
Work when you want
Starting a Snacks Honor Vending Box business allows you the flexibility to work when it suits your schedule. Are mornings your prime time? Stock and refill the boxes during early hours. Do you have an open afternoon? Set aside some time to schedule check-ins with clients and restock their boxes. If you have a busy evening schedule, consider hiring someone to cover those hours for you.
With a Snacks Honor Vending Box business, you are the boss and can work the hours that work best for you. And by satisfying your clients' healthy snacking needs, they'll be happy to support your flexible schedule. So why not give it a try and start setting your own hours today?
---
How do I start a Snacks Honor Vending Box business?
If you're looking for a fun and rewarding business venture, look no further than starting your own Snacks Honor Vending Box business! With just a few minutes of research, you can be on your way to owning and operating your very own vending machine business. Best of all, it's a relatively low-cost investment that can provide you with a healthy return on your investment. So what are you waiting for? Get started today!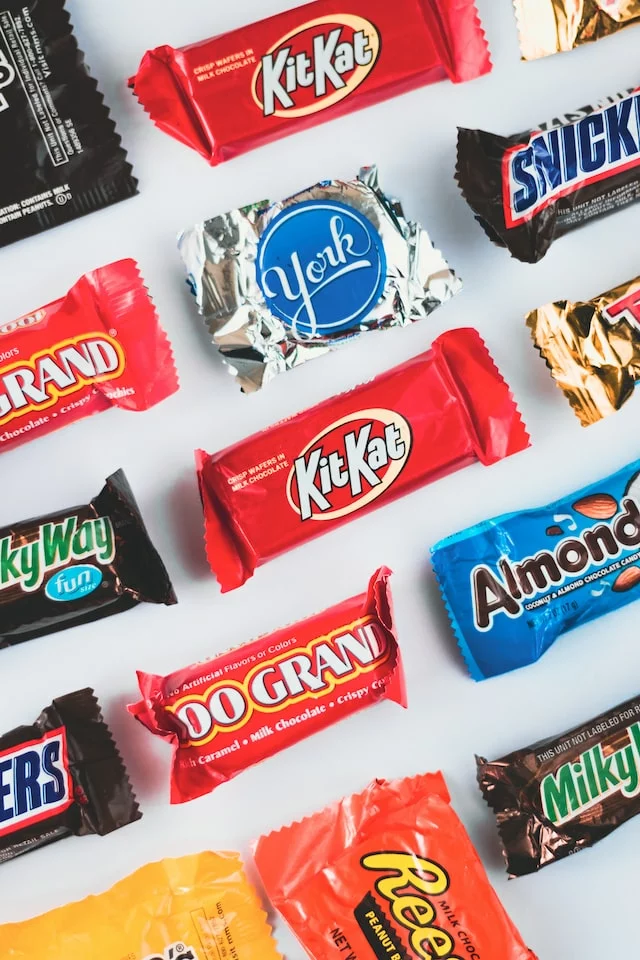 Find locations for your honor snack boxes
One of the first important steps in starting a snacks honor box business is finding the right locations to set up your honor vending boxes. One potential spot could be a local gym, as people may want a quick snack before or after their workout. Another option could be a college campus, as students are often on the go and in need of a convenient snack option. Another possible location could be an office building, where employees may not have access to a vending machine or nearby shops during their breaks.
It's important to consider the foot traffic at each potential location and ensure that there is enough demand for your snacks. Once you've chosen your locations, make sure to get permission from the appropriate individuals before setting up your honor boxes. With some careful thought and planning, you can find the perfect spots for your business to thrive.
Purchase honor snack boxes and inventory
Are you looking to start your own snacks honor box business? One of the first steps is purchasing snack boxes and inventory. You can buy honor boxes at a variety of retail stores or online, just make sure they are sturdy and fit the snacks you plan on offering.
As for inventory, there are a few options. You can buy in bulk from warehouse clubs or wholesale distributors, which can save you money but may require a larger initial investment. Alternatively, you can purchase smaller quantities from local convenience stores or grocers. Whichever route you choose, make sure to keep track of your inventory levels and restock regularly to ensure happy and returning customers. Happy snacking!
Create a consistent refill route to collect money and refill snacks in honor snack boxes
Starting a snacks honor box business can be a fun and profitable venture, but it's important to have a plan in place for consistently refilling the boxes and collecting money. One way to do this is to create a refill route that you follow regularly. This could be daily, weekly, or monthly, depending on how quickly your boxes tend to sell out.
During each refill, make sure to count the money in the box and refill any empty slots with popular snacks. It's also a good idea to keep track of which snacks are selling the most, as this can help you better cater to your customers' preferences in the future. By creating and sticking to a regular refill route, you can ensure that your honor box business runs smoothly and profitably.
---
How much does it cost to start a Snack Honor Vending Box business?
If you're considering starting a Snack Honor Vending Box business, you may be wondering how much it will cost to get started. The good news is that with a little planning and some basic knowledge of the industry, you can start your own business for less than $500. Here's a look at what you'll need to get started.
The first thing you need to do is figure out what location you want to put your honor box in. If you already have a businesses, such as a coffee shop or laundromat, that gets high foot traffic, then you can put your honor box there. If not, then you'll need to find a good location that will get high foot traffic. Once you have a location figured out, the next step is stocking your honor box.
For stocking your honor box, you'll need to purchase snacks in bulk from a supplier. This is where the cost of starting your business will come into play. The amount of money you'll need to spend on snacks will depend on the type and quantity of snacks you want to offer. For example, if you want to offer chips, candy bars, and gum, then you'll need to purchase these items in bulk from a supplier. The cost of starting your business will also depend on how many honor boxes you plan on stocking. Generally speaking, the more honor boxes you have, the more money you'll need to spend on snacks.
Once you've purchased your snacks, the next step is to price them. You'll want to price your snacks so that they are affordable for people who are looking for a quick snack, but also so that you make a profit. For example, if a bag of chips costs $0.50 and you sell it for $1.00, then you're making a 100% profit on each sale. To determine how much to charge for each snack, it's important to consider both the cost of the snack and the quantity of people who are likely to buy it.
Starting a snack honor box business is a great way to get started in the food industry with very little overhead costs. By carefully considering both the cost of snacks and the locations of honor boxes, entrepreneurs can keep startup costs low while still making a profit.
---
How do I find customers for my Snacks Honor Vending Box business?
Starting a business is an exciting and challenging adventure. One of the most important aspects of any business is finding customers. Without customers, your business will not be successful. So how do you find potential customers for your new Honor Vending Box business? Here are a few ideas to get you started.
Do your research
When starting a business, it is important to understand your target market. Who are the consumers who will be most interested in your product? In the case of an honor snack box business, your target market could include college students and busy professionals who are looking for convenient, healthy snacks. It may also include parents looking for healthier options for their children's lunch boxes or after-school snacks.
Once you have identified your target market, it is time to do some research on where these customers can be found. Are they located near universities or office buildings? Are there certain health food stores or markets that would be good places to sell your snack boxes? By thoroughly researching your potential customers and where they can be found, you will increase the likelihood of finding success with your honor snack box business.
Plan your marketing strategy – what channels will you use to reach your target market, and what is the budget for each campaign/channel?
As a new business, it is important to consider where to place your honor snack boxes in order to attract customers and maximize sales. Placing boxes near high traffic areas such as a school's main office or cafeteria can ensure that they are seen by potential customers.
It may also be worth considering placing boxes in locations with a steady flow of foot traffic, such as nearby coffee shops or study spaces on campus. In addition, collaborating with student organizations or clubs can help to spread the word about your honor snacks and bring in more potential buyers. Ultimately, finding the right locations for your honor snack boxes can be the key to successful marketing and increased profits.
Evaluate and adjust as needed
Are your snack honor boxes not performing as well as they could be? If sales are consistently low, it may be time to consider moving them to new locations. Before making any changes, try analyzing the current location and determining why it may not be working. Is it too hidden or hard to access? Are there competing snacks nearby?
Once you've identified potential issues, start exploring new locations that address these concerns. Maybe a high-traffic area with more visibility would bring in more customers. Or, perhaps placing the boxes near relevant activities, such as placing a popcorn honor box at a movie night, can increase sales. Don't be afraid to make adjustments and try new things – it may just lead to greater success for your snack honor boxes.