As a catering business owner, you wear many hats. You're the CEO, the head chef, the marketing department, and the janitorial staff all rolled into one. But there comes a time in every business owner's life when they need to start delegating tasks so they can focus on the more important aspects of running a business. If you're not sure when that time is, here are four signs it might be time to hire your first manager for your catering business.
1. You're Working More Hours Than You're Sleeping
If you find yourself working more hours than you're sleeping, it's definitely time to bring on some help. Trying to do everything yourself is not only unsustainable, but it's also not good for your mental or physical health. If you're burning the candle at both ends, it's time to hand over some of those managerial tasks to someone else so you can take a step back and focus on the bigger picture.
2. You're Losing Money Because You Can't Be in Two Places at Once
As the saying goes, "you can't be in two places at once." As a small business owner, this is especially true. There are only so many hours in the day, which means there are only so many catering gigs you can take on yourself. If you're turning down business because you don't have enough hands to help with preparation and clean-up, it's time to hire a manager who can handle those logistics for you while you focus on cooking up delicious food.
3. You Feel like You're Always Playing Catch-Up
If it feels like you're always playing catch-up, it's likely because you are. When you're trying to do everything yourself, things always seem to fall through the cracks. The bills don't get paid on time, orders get mixed up, and deadlines are missed. If this sounds familiar, it's time to hire a manager who can help keep things organized and running smoothly while you focus on what you do best—cooking!
4. You Missed Your Last Vacation Because There Was No One to Watch the Shop
If you missed your last vacation because there was no one to watch the shop, it's definitely time to consider hiring a manager. As a small business owner, it's important to take some time for yourself every now and then to recharge your batteries. But if there's no one else who can step in and handle things while you're away, that inevitably leads to cancelled vacations—and an unhappy business owner.
If you find yourself nodding along as you read this list of signs, it might be time to start thinking about hiring your first manager. Of course, delegating tasks doesn't mean handing over complete control of your business—you'll still be the one making decisions about major initiatives and direction changes (at least for now). But hiring a manager will free up some of your time so you can focus on other aspects of running your catering business—and maybe even take a vacation once in awhile!
How do I hire my first manager for my catering business?
As your catering business begins to grow, you may find yourself at a point where you can no longer do everything on your own. One of the first steps in delegating and expanding your business is hiring a manager. But how do you go about hiring your first manager? In this blog post, we'll walk you through the process from start to finish.
Define the position
The first step is to sit down and define exactly what responsibilities you need your manager to take on. Do you need someone who will be in charge of day-to-day operations? Or are you looking for someone to handle the business side of things while you focus on the food? Once you have a clear idea of what you're looking for, you can move on to the next step.
Write a detailed job description
Once you know what responsibilities your manager will have, it's time to write a detailed job description. Include both an overview of the position and a list of specific duties that will be expected of the person who fills the role. Be as clear and concise as possible so that there's no confusion later on.
Create a job posting
Once you have your job description written, it's time to create a job posting. You can post the listings online or in print publications that cater to businesses in your industry. Be sure to include all relevant information about the position, such as salary range, benefits, and required qualifications.
Review applications and select candidates for interview
After you've received applications for the position, it's time to review them and select candidates for interview. When reviewing applications, be sure to look for individuals with experience in managing catering businesses or operations similar to yours. During the interview process, ask each candidate about their experience and how they would handle various management tasks related to your business.
Make your decision and extend an offer
After interviewing all of the candidates, it's time to make your decision and extend an offer to the individual you've chosen for the position. Be sure to discuss salary, benefits, and any other pertinent details during this conversation so that there are no surprises later on.
Hiring your first manager is a big step—but it's one that can help you take your catering business to new heights! By following the steps outlined above, you'll be well on your way to finding the perfect individual for the job.
Related Catering Articles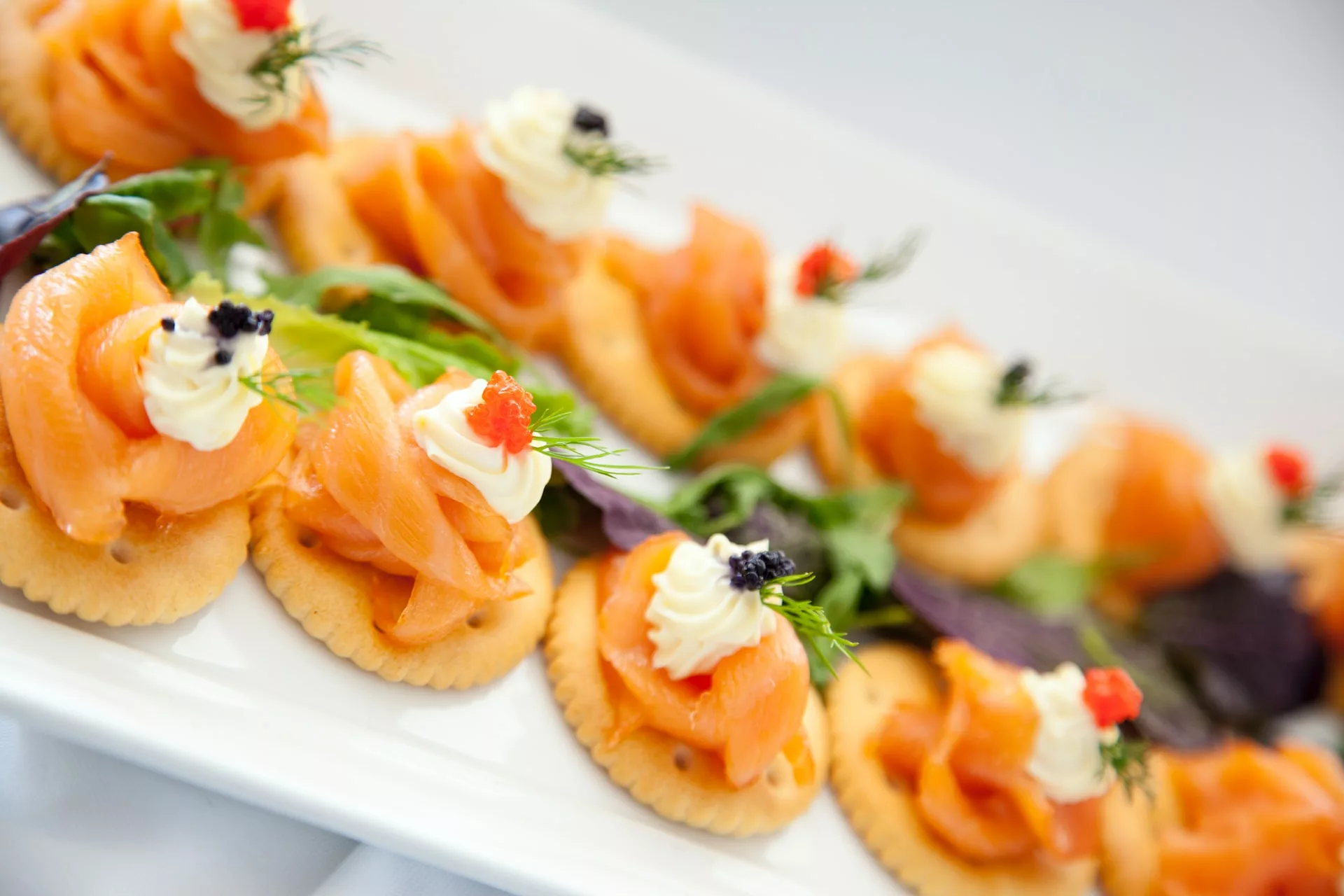 Starting a catering business can be both exciting and daunting. One key factor in its success is understanding who the main customer groups are and how to meet their needs.