Catering is a competitive business. It's hard enough to get your first catering gig, let alone your first 10. So how do you go about getting your new catering business's name out there and landing those all-important first few customers?
1. Start by Asking Your Friends and Family
Your family and friends are your biggest fans and your best advocates. They're also some of the most likely people to support your new business venture by becoming your first customers. So don't be afraid to reach out and ask them to hire you for their next event!
2. Get Involved in Your Local Community
One of the best ways to meet potential customers is to get involved in your local community. Attend community events, sponsor little league teams, or volunteer at a local nonprofit. Not only will you make some great connections, but you'll also start to build a reputation as a catering company that's active and supportive of the community – which is always a plus in potential customers' minds.
Look for opportunities to partner with other businesses in your area, such as wedding planners, party rental companies, and florists. These businesses can help generate leads for you by recommending you to their clients who are looking for catering services.
3. Make a List of Target Customers
Who is your ideal customer? What type of event are they planning? Once you have a good understanding of who you want to cater to, you can start reaching out with specific marketing materials (more on that below).
One way to create a list of target customers is to consider the type of event that you're catering. If you're catering corporate events, your target customers will be businesses. If you're catering weddings, your target customers will be brides-to-be. Another way to create a list of target customers is to consider the location of your catering business. If you're based in a large city, your target customers will be those who live in or near the city. If you're based in a small town, your target customers will be those who live in or near the town.
Once you've considered the type of event and the location of your catering business, you can start to create a list of potential target customers. To do this, you can use online directories such as Google Places and Yelp. You can also use social media platforms such as Facebook and Twitter. Once you've created a list of potential target customers, you can start to reach out to them with marketing materials such as brochures and flyers.
4. Create Some Killer Marketing Materials
You need to have great marketing materials – plain and simple. This means creating a professional-looking website, designing eye-catching print materials, and having killer menu options that will make potential customers drool. If you don't have great marketing materials, it will be tough to land those important first few customers.
Let's face it—we live in a highly visual world. That's why it's important to make sure that your marketing materials are visually appealing. Use colors, images, and fonts that are eye-catching and easy to read. If your materials look good, people will be more likely to read them.
When it comes to marketing materials, less is often more. Don't try to cram too much information into one piece of collateral. Instead, focus on one key message and leave the rest for another time. You want people to remember what they read, so make sure it's something that they can easily digest.
What makes your catering business unique? What sets you apart from your competitors? Be sure to highlight your unique selling proposition in your marketing materials. This will help you attract attention from potential clients who are looking for exactly what you offer.
Every piece of marketing collateral should have a call-to-action (CTA). This could be something like "Call us today for a free consultation!" or "Visit our website to learn more." Whatever it is, make sure it's clear and concise so that people know exactly what you want them to do next.
5. Reach Out and Sell, Sell, Sell!
Once you have your marketing materials in order, it's time to start reaching out to potential customers and selling, selling, selling! This can be done through face-to-face meetings, cold calls, emails, or even social media outreach. Whatever method you choose, just make sure you're putting yourself out there and making it known that you're open for business!
The first step is to define your niche. Who are your ideal customers? What type of events do they cater? What is their budget? Once you have a good understanding of your target market, you can start to tailor your marketing efforts accordingly.
Make sure your catering business is listed in online directories like Yelp and Google Maps. This will help potential customers find you when they're searching for catering services in their area.
Your website is one of your most important marketing tools. Make sure it is easy to navigate and contains clear information about your services and pricing. Include plenty of photos of your food so potential customers can see what they're getting.
Social media is a great way to connect with potential customers and build awareness for your brand. Post regularly and make sure to include beautiful photos of your food. Use hashtags to reach a wider audience beyond just your followers.
Getting your first 10 catering gigs can be tough – but it's definitely not impossible. By following the tips above, you'll be well on your way to growing your catering business into a successful enterprise. So what are you waiting for? Get out there and start landing those catering gigs!
Related Catering Articles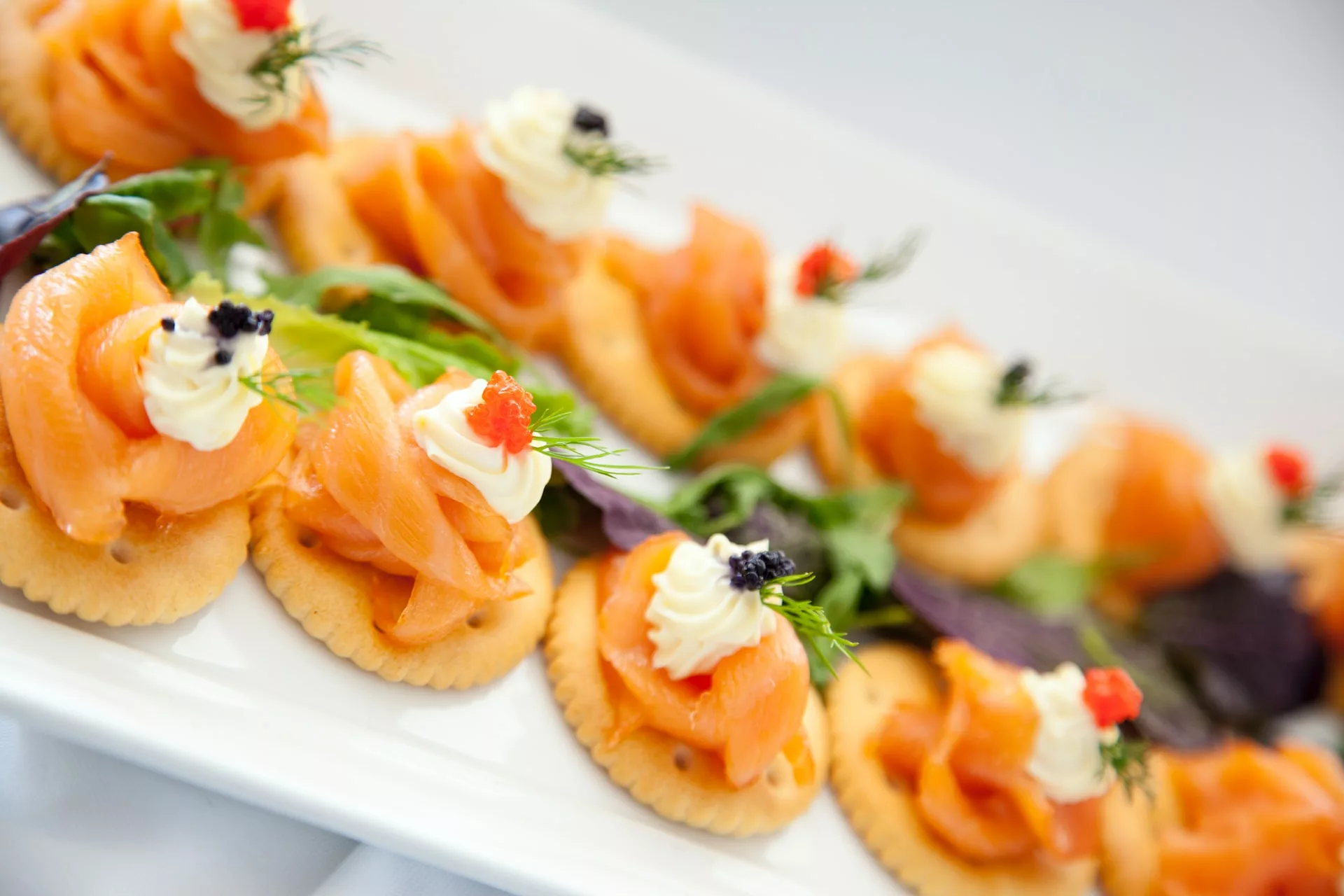 Starting a catering business can be both exciting and daunting. One key factor in its success is understanding who the main customer groups are and how to meet their needs.