If you want to be successful in the vending machine business, local marketing is essential. There are seven secrets that can help you get started and see success quickly. Follow these tips and you'll be well on your way to making your vending machine business a success!
Get involved with the local business community
When starting a vending machine business, it's important to not only invest in high quality machines and a diverse range of products, but also to think about how you'll market your business to potential customers. One way to do this is by getting involved with the local business community.
Consider joining a charitable business organization or networking group, as this can provide opportunities to meet other business owners and make key connections. You can also reach out directly to businesses in your area, offering them deals on bulk product purchases or providing free snacks for employees. Making yourself known within the local business community can help attract more customers and build a successful vending machine business.
Get involved with your local Chamber of Commerce
As a vending machine business owner, finding ways to increase customer traffic is always top of mind. One way to accomplish this is by getting involved with your local Chamber of Commerce. The Chamber can offer networking opportunities, introductions to potential clients, and access to community events where you can showcase your products.
In addition, the Chamber often supports local businesses through efforts such as advertising campaigns and community events, giving extra visibility to members. By participating in these efforts and building relationships with fellow business owners, the Chamber can help bring new customers to your vending machines. So don't wait – reach out to your local Chamber and see how they can support your business growth.
Sponsor a charity or event
When it comes to promoting your vending machine business, people often think of traditional methods such as advertising or using social media. However, sponsoring a charity or event can also be a great way to improve brand recognition and customer loyalty. Not only does this show that your business is philanthropically minded, but it also allows for targeted marketing to a specific audience.
For example, if your vending machines mainly offer healthy snacks, you could sponsor a local 5k race or wellness event. Not only will this attract potential customers who are already interested in healthy living, but it also shows them that your business can provide options that align with their values and lifestyle choices. Whether it's through monetary support or donations of products from your vending machines, sponsoring a charity or event can be a creative and effective way to advertise your business.
Create a strong social media presence
When it comes to promoting your vending machine business, having a strong presence on social media is key. Not only can you use platforms like Facebook and Instagram to showcase new products and promotions, but you can also use them to interact with potential customers and gather feedback.
Creating a business page or profile allows users to easily find information about your company, such as location and hours of operation. Additionally, utilizing social media advertising offers targeted and cost-effective ways to reach new customers. Posting regularly and engaging with followers will help to cultivate a positive online presence for your business. In today's digital age, having a successful social media strategy is crucial for the success of any vending machine company.
Train your employees well and make sure they represent your company in a positive light
When it comes to running a successful vending machine business, the way your employees interact with clients and customers can make all the difference. That's why it's important to properly train and prepare them for their role in representing your company. From educating them on product offerings to instilling a friendly and helpful attitude, having well-trained employees can not only improve customer satisfaction, but also serve as an effective form of marketing.
A great employee experience often leads to repeat business and positive word-of-mouth advertising for your company. So invest in training and developing your team – they just may be your best form of marketing.
Offer excellent customer service
Providing excellent customer service can be a valuable marketing tool for any business, including vending machine companies. Going above and beyond to ensure customer satisfaction can lead to repeat customers, positive word-of-mouth recommendations, and increased sales overall.
But how do you offer exceptional customer service in the vending machine industry? Regularly check machines to ensure they are fully stocked and functioning properly. Quickly address and resolve any complaints or issues that arise. Get feedback from customers about their experience and use it to make improvements and adjustments. Provide a variety of options for payment methods and consider offering discounts or loyalty programs.
Above all, maintain an attitude of helpfulness and willingness to assist customers in any way possible. Building a reputation for excellent customer service will go a long way in promoting your vending machine business.
Give presentations to local business groups and civic organizations
If you are looking to expand your vending machine business, one great way to promote yourself is by giving presentations to local business groups and civic organizations. These types of events provide the perfect opportunity to showcase the benefits that your vending machines can offer. Be sure to highlight any unique features or services you provide, such as healthier snack options or top-up technology for customers' cell phones. In addition, consider offering a special discounted rate for organizations that book specific numbers of machines.
Giving presentations not only expands your customer base, but also helps establish yourself as a knowledgeable and reliable presence in the community. So consider reaching out to schedule a presentation at your next local networking event or community gathering – it just may lead to some profitable partnerships for your business.
Related Articles for Vending Machines Businesses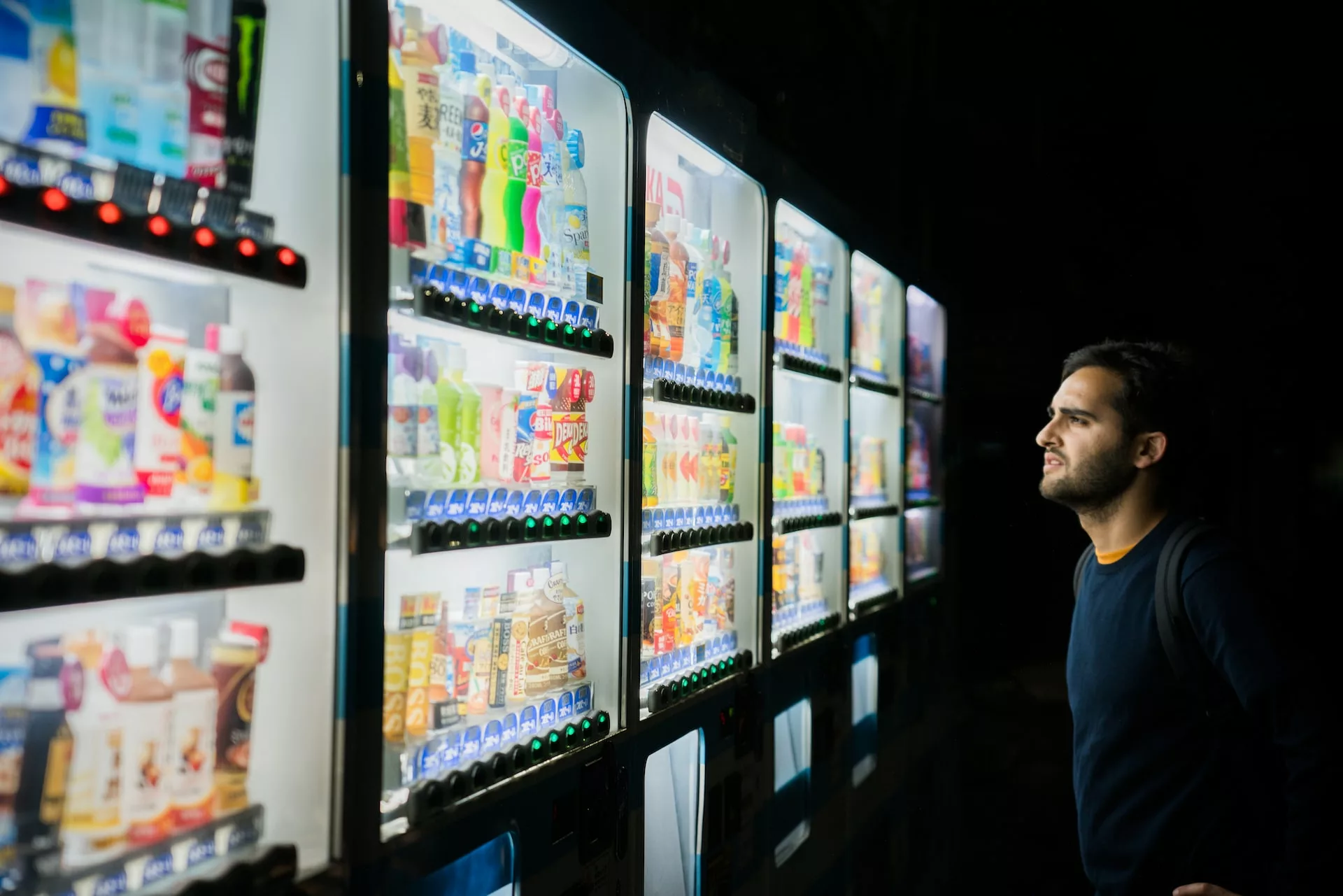 Are you considering adding a vending machine to your business, but don't know where to start? Investing in the right equipment can be a great way to increase your profits for the vending machine business owner.