If you're thinking about starting a calligraphy business, there are a few things you'll want to avoid if you want to be successful. In this blog post, we'll go over five of the most common mistakes calligraphy entrepreneurs make so that you can avoid them in your own business.
Not Knowing Your Niche
One of the most common mistakes calligraphy entrepreneurs make is not having a clear niche. When you're first starting your calligraphy business, it's tempting to try to be everything to everyone, but that's not sustainable in the long run. It's important to focus on one specific niche and build your business around that. Are you going to specialize in wedding calligraphy? Or maybe you'll focus on calligraphy for businesses? Once you know your niche, you can start to build a targeted marketing campaign and attract the right clients.
How do I pick a niche for my calligraphy business?
Starting a calligraphy business can be an exciting opportunity for creative expression and financial success. However, one important step in launching your business is to determine your niche. This decision may depend on personal preferences and interests, as well as market demand and competition. For example, you may have a passion for modern calligraphy and decide to focus on addressing wedding invitations. Or, you may prefer traditional lettering styles and choose to offer services for corporations creating branded materials.
Either way, identifying your niche will help establish your unique brand and ensure that you are catering to the right audience. Along with determining your artistic style, it's also important to consider how you want to offer services, such as whether you will provide physical or digital products. Overall, finding your niche will set the foundation for a successful calligraphy business.
Not Investing in Quality Materials
If you want your calligraphy business to be successful, you need to use quality materials. Your clients will be able to tell if you're using cheap paper or low-quality ink, and it will reflect poorly on your business. Investing in quality materials may cost a bit more upfront, but it will pay off in the long run when your clients are happy with the finished product.
How do I invest in quality materials for my calligraphy business?
As any calligrapher knows, investing in quality materials can make all the difference in the end result. When selecting pens, ink, and paper, it's important to remember that you get what you pay for. Cheaper materials may seem more budget-friendly in the short term, but they often wear down quickly or produce less crisp lines.
It's worth spending a little extra on high-quality products that provide consistent results and will last for many projects to come. Start with trusted brands or seek recommendations from fellow calligraphers before making a purchase. It may also be worth investing in a sample kit or trying out smaller quantities before committing to larger amounts of a certain product.
Taking the time to invest in quality materials will ultimately benefit both you and your clients.
Not Marketing Your Business Properly
Another mistake that many calligraphy entrepreneurs make is not marketing their business properly. Just because you're good at calligraphy doesn't mean that people will automatically come knocking on your door asking for services. You need to put yourself out there and market your business to potential clients. There are a number of ways to do this, such as setting up a website, creating social media accounts, or exhibiting at local craft fairs.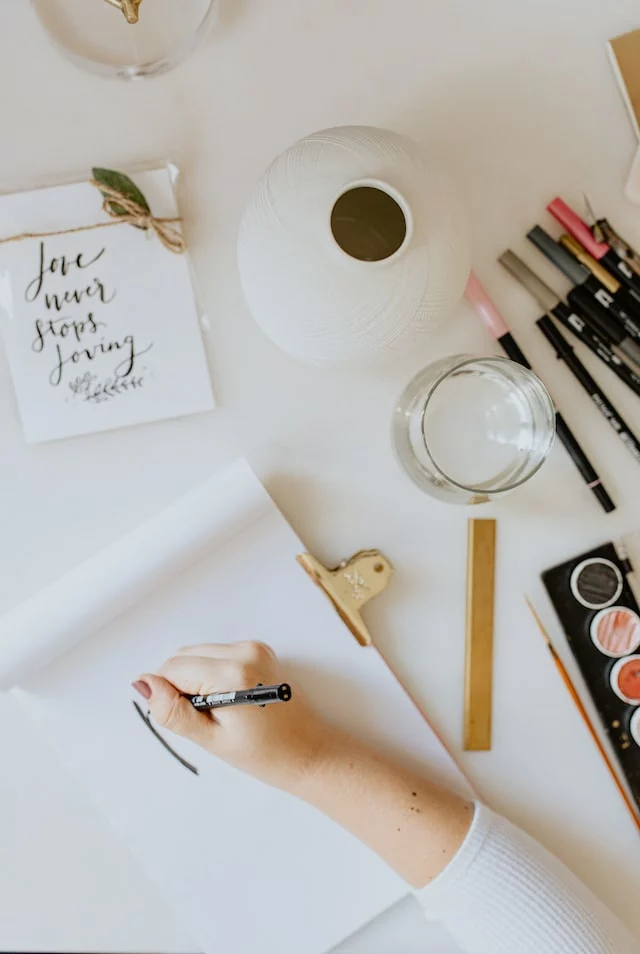 How do I market my calligraphy business?
When it comes to marketing your calligraphy business, the first step is identifying your target audience. Are you catering to weddings and events, or are you focusing on personalized stationary and gifts? Once you have a clear understanding of who your clients will be, you can begin creating targeted marketing materials.
Social media is a great place to showcase your work and attract potential customers, but don't overlook traditional avenues like networking events or even setting up a booth at a local craft fair.
It's also important to have an easily accessible online presence – make sure you have a well-designed website or online portfolio where people can view examples of your work and contact you for services. In addition to actively seeking out new customers, don't forget about networking with other industry professionals who may be willing to refer business to you.
By identifying your target audience and getting creative with your marketing strategy, you can successfully market your calligraphy business.
Not Charging Enough for Your Services
One of the biggest mistakes calligraphers make is not charging enough for their services. Many beginning calligraphers undervalue their time and talent, and as a result, they don't earn enough money to sustain their business in the long run. If you want your calligraphy business to be successful, make sure you're charging enough to cover your costs and earn a profit.
How do I charge for my calligraphy services?
One of the difficult tasks for any freelance artist is setting a fair price for their services. When it comes to calligraphy, there are a few factors to consider. First, think about the time and effort required to create each piece. Consider also the cost of materials, how long you have been practicing calligraphy, and any special requests or customization from the client.
Research prices charged by other calligraphers in your area, and make sure to account for overhead costs such as studio rental or website fees. You may want to offer package deals or discounts for bulk orders, or charge extra for rush jobs with tight deadlines.
Just remember, pricing your work too low can devalue your skills and hard work – so don't be afraid to set a rate that properly reflects your talent and expertise. With careful thought and consideration, you will be able to confidently charge for your calligraphy services.
Not Getting Professional help when Needed
As your business grows, there may come a time when you need professional help in order to keep up with demand. Many calligraphers try to do everything themselves, but this is not sustainable in the long run. If you find yourself getting overwhelmed, don't hesitate to reach out for help from a professional Virtual Assistant or Business Coach who can take some of the load off of your plate so that you can focus on what you do best – creating beautiful calligraphy!
How do I find professional help for my calligraphy business?
When starting any new business, finding the right professional guidance can make all the difference in your success. For a calligraphy business, that means finding experts in both the artistic aspect of hand lettering and the practical aspect of running a small business.
One option is to join an organization specifically for calligraphers, such as the International Association of Master Penman, Engrossers, and Teachers of Handwriting (IAMPETH). This type of organization offers not just networking opportunities with other professionals in the field, but also resources for continuing education and improving your skills.
Additionally, seeking out experienced mentors within your local community can provide valuable insights and advice on everything from marketing strategies to time management. They may be able to help you develop a business plan for your calligraphy business. As with any industry, forming relationships with knowledgeable professionals will undoubtedly benefit your calligraphy business in the long run.
There are a few common mistakes that many new calligraphy entrepreneurs make which can often lead to their businesses' failure down the road. In this blog post, we went over five of those mistakes so that you can avoid them in your own business journey! Focus on having a clear niche, investing in quality materials, marketing your business properly, charging enough for your services, and reaching out for professional help when needed and you'll be well on your way to having a successful calligraphy business!
Related Calligraphy Business Articles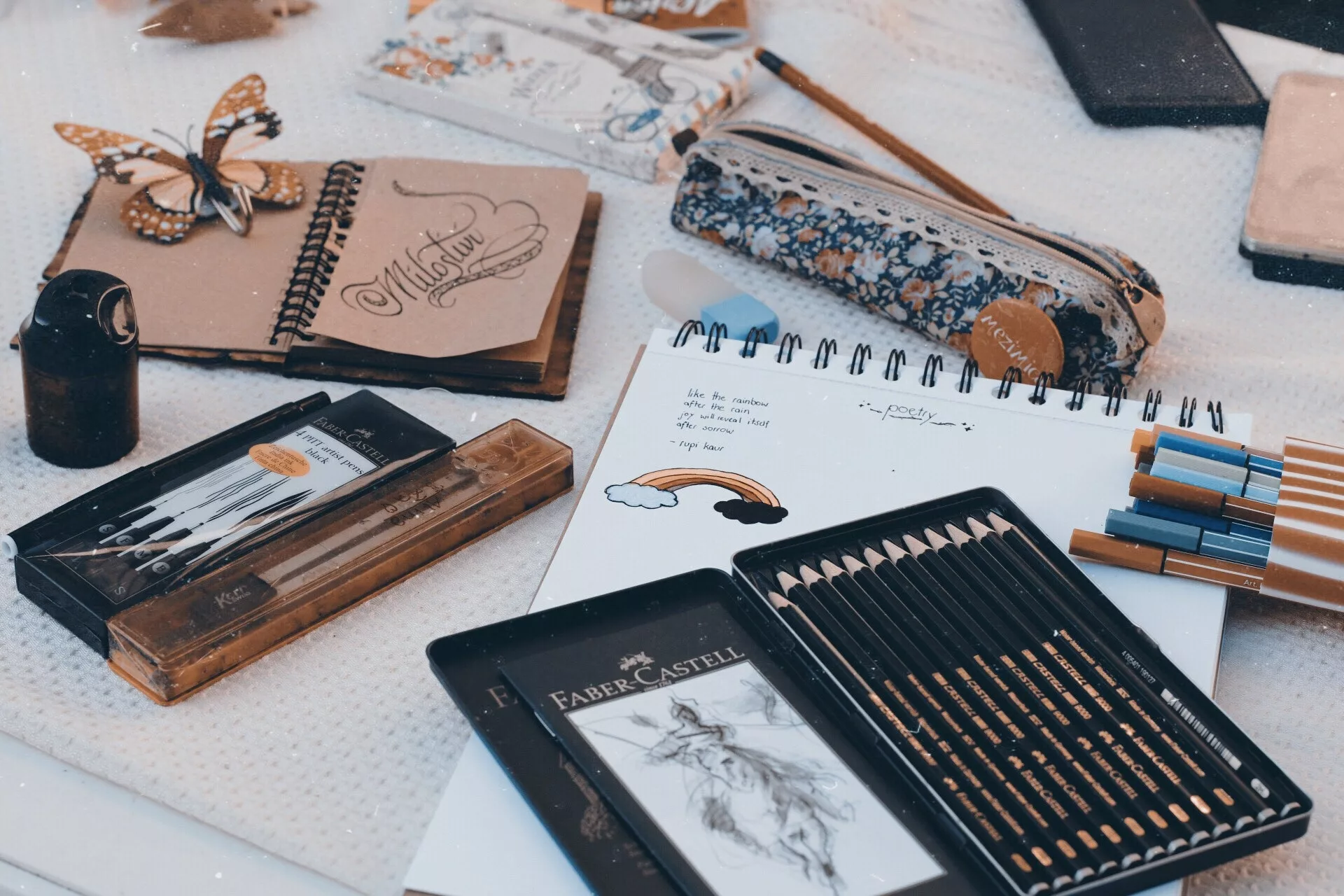 Calligraphy is an art form that dates back centuries and has been used to create beautiful works of art. Yes, a calligraphy business can be a profitable business, as there are many customers who desire exquisite lettering or handwriting for special occasions.