Are you passionate about woodworking and have a dream of starting your own business? Have you ever wondered how to go about it and what tips could help you get started? Do you want to be successful in this venture, but aren't sure where to begin? If so, then starting a woodworking classes business might be the perfect fit for you! You'll have the chance to not just hone your craft and make money from it, but also share your passion with others who are interested in learning.
In this guide, we'll give an overview of how to start up a successful woodworking classes business – from evaluating the potential demand for such classes in an area, budgeting correctly and prepping materials ahead of time right through setting prices that work best for the target audience. So let's get into it- read on for all our advice on launching your new journey as a woodworker instructor!
Table of Contents
---
What is a Woodworking Classes business?
Most people think of woodworking as a hobby. But did you know that there are actually businesses that teach woodworking classes? These businesses usually have a shop where they keep all of their tools and materials. They also have a few instructors who are experienced in woodworking. The classes typically last for several hours, and the students can choose to take one class or several classes. The cost of the classes varies depending on the length of the class and the number of students. But generally, the cost is reasonable. And most importantly, the students get to learn a new skill and create something beautiful!
---
Why would I want to start a Woodworking Classes business?
If you're a woodworking enthusiast, starting a woodworking classes business could be the perfect way to turn your passion into an income. This type of business offers exciting opportunities for entrepreneurs who have the creativity and skill to bring people together through teaching and learning. Here are four reasons why you should consider starting a woodworking classes business.
Financial Opportunity
While there may be some upfront costs involved in setting up a woodworking classes business, there is also plenty of financial opportunity associated with it as well. With many people today looking for ways to improve their skills and learn new ones, demand for woodworking classes can be high and the potential profits can be significant. You can charge customers per class or offer various packages they can purchase that include multiple classes or additional materials or supplies all at once.
Flexibility
As an entrepreneur running your own woodworking classes business, you get to decide how much time you want to devote each week to running the business. You will have complete control over developing lesson plans, marketing your services, setting up shop, and more. Additionally, you will also have flexibility in terms of what type of projects you choose to teach students and when you offer your classes (daytime vs evening). If you already have your woodworking equipment, this is a great business idea to start with no money.
Building Community
When teaching others how to do something that you love, there is great satisfaction in being able to share your knowledge with others and help them build confidence in their abilities as they master new skills and techniques. A woodworking classes business provides an opportunity for entrepreneurs to bring people together from all walks of life who may not have otherwise had the chance to connect with one another; this sense of community is incredibly rewarding on so many levels.
Creative Expression
Teaching woodworking gives entrepreneurs a chance to express themselves creatively while helping their students explore their own creative side as well through various projects they work on together during class time. From designing projects that are both challenging yet achievable for different skill levels, every day brings something new in terms of what types of creations will come out of the classroom!
Starting a woodworking classes business provides entrepreneurs with multiple benefits including financial opportunity, flexibility, building community relationships, and creative expression while helping others learn new skills along the way! Whether you're just getting started or have been teaching for years – if you're passionate about sharing your love for woodworking with others this could be the perfect venture for you!
---
How do I start a Woodworking Classes business?
Whether you are retired and looking for a new hobby, or you are just starting out in your woodworking career, starting your own woodworking classes business can be a very rewarding experience. There is a lot of work that goes into setting up a successful business, but with the right planning and execution, you can make your classes business thrive. In this section, we will cover some of the basics steps to starting your own woodworking classes business. So if you are ready to get started, let's dive in!
Define Your Niche
Whether you're looking to teach beginner woodworking classes, advanced techniques or something in between, it's important to define your niche before you start your woodworking classes business. That way, you can focus on the specific type of woodworking that best suits the needs of those you are teaching.
Defining your niche will allow for a more streamlined approach to teaching and learning; something that both teachers and students benefit from.
Additionally, it gives student's something to look forward to as they develop their knowledge and skillset within one particular craft.
It also allows you to become an expert in that particular field of work and promote yourself as such – giving students added assurance that they are taking a quality class with someone who is knowledgeable in the area.
Create a Business Plan
Crafting with wood is an excellent way to express your creative side while also developing useful skills, and creating a business plan to start a woodworking classes business can help bring these unique opportunities to your community.
Making sure you have a solid foundation before you begin is essential, so it's important to put together the basics of any business plan.
You'll need to consider how much funding may be required, research market trends and analyse the competition in order to anticipate what kind of demand for the classes may look like.
Once you've decided how large or small you'd like your business to be, you can begin setting goals for each facet of your new venture. Think about what your primary offering will focus on, such as beginner or advanced woodworking classes, decide what type of materials will be provided and set pricing points accordingly.
With a bit of planning and creativity, a woodworking classes business can be launched successfully and give both novice and experienced makers an opportunity to sharpen their skills.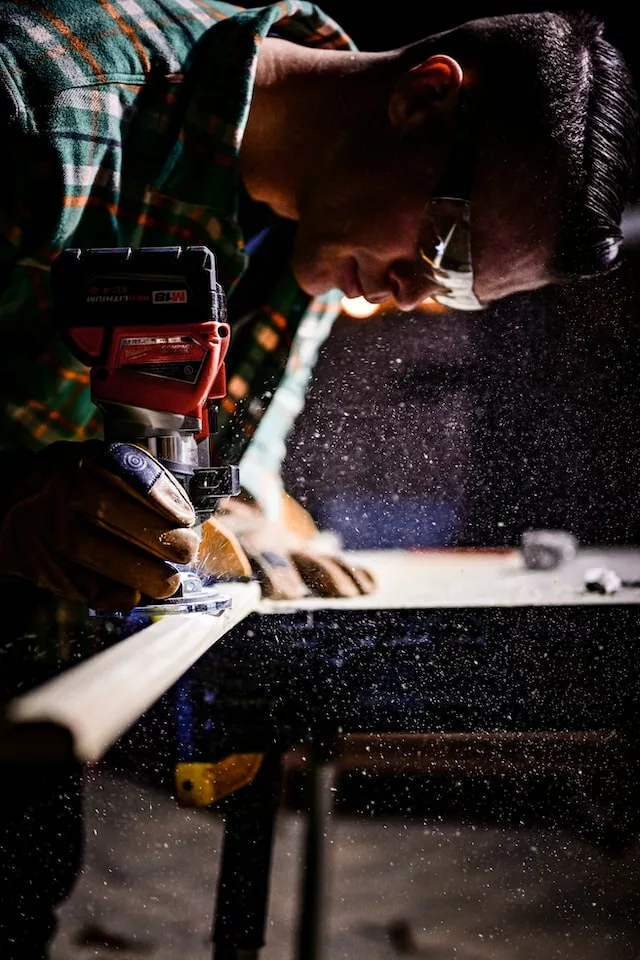 Find Funding for Your Business
Starting a woodworking classes business can be a great way to make a living off of something you love. If you're passionate about woodworking and want to share your enthusiasm with others, launching this kind of business can be intimidating, but with the help of the right resources, it's totally doable.
Finding funding for such a business requires doing some research, from applying for grants and taking out loans to crowd-funding or asking family and friends for support. Taking advantage of all these options can give you the ability to start your business on solid footing. With some patience, planning, and hard work, success is within reach!
Get the Necessary Permits and Registrations
Starting a woodworking classes business can be satisfying and rewarding; however, it's important to make sure you have all the necessary permits and registrations before you begin.
You need to register your business in your state or locality before you start taking on students or selling woodworking supplies. Depending on where you are located, certain permits may be required.
Furthermore, if you will be operating out of a storefront, there may be additional zoning regulations that apply. Do research into your area's regulations and make sure to understand each one and how it applies to your business. This goes a long way towards making sure everything is done correctly so that you can focus on teaching the craft of woodworking.
Find the Training You Need
If you're interested in starting a woodworking classes business, the first step is to find the appropriate training and resources. You'll need to be familiar with woodworking techniques and safety issues before working with customers.
It could be beneficial to take courses at a community college or vocational program to increase your knowledge of different types of wood, potential projects, and tool usage. Additionally, learning how to effectively market your services and understanding the basics of financial management are also essential parts of running a successful business.
With the right preparation and research, you can confidently move forward in building up your own business.
Find Your Location
Starting a woodworking class can be an exciting way to pass on your skills and knowledge, as well as create a successful business for yourself.
To get started, it is important to think about the right location that fits your needs. Consider the target audience of your classes, local zoning restrictions, space available to work with and access to parking.
Once you have decided on the perfect location, don't forget to also think about other essential details such as tools and materials needed. With careful planning, your woodworking classes can be a success!
Get the Required Equipment
Once you've decided to start a woodworking classes business, the next step is equipping your workroom. Although it may seem overwhelming at first, with a little planning and research, you will be able to choose the right items for your needs.
Start by building a list of essential items such as saws, sanders, drills, clamps and measuring tools. Consider items that you think will save you time and money in the long run. Ensure your supplies are safe by investing in proper masks, aprons and gloves intended for working with wood.
Don't forget to check online or at second hand stores to see if they stock used items to reduce your costs. By taking the time to find out what you need, you can make sure your space is properly outfitted and ready for students!
Hire and Train Staff
Starting a woodworking classes business can be exciting but also daunting if you do not have the right staff. It is important to hire experts in the field who have prior teaching experience as this will ensure that your classes are successful.
Additionally, you should make sure to provide adequate training for all new hires; Training should cover the proper use of power tools and techniques for measuring and cutting wood, as well as teach techniques specific to your particular vision for the classes.
By hiring skilled staff and providing them with detailed training, you can rest assured that your business will continue to offer top-notch instruction for years to come.
Market Your Business
Starting a woodworking classes business can be a great way to combine your passion for woodworking with the opportunity to help others learn the same craft. As with any new venture, you will need to effectively market your business in order to build awareness and interest.
A good plan will focus on identifying potential customers, understanding their needs, and providing them with compelling reasons why attending your class is the right choice. You'll also need to consider which promotional channels will reach the most interested audiences and how best to distribute information about your classes and offerings.
To be successful, ensure each campaign emphasizes the value of taking a class from you and building up anticipation for upcoming courses. With careful planning and strategic promotion, you'll soon have clients eager to attend your classes – ultimately helping you successfully launch your woodworking classes business!
---
How much does it cost to start a Woodworking Classes business?
Are you looking to start a woodworking business? Whether you are an experienced carpenter or just starting out, the cost of setting up such a business can be daunting. However, with proper research and planning, you can get your woodworking classes business up and running without breaking the bank. Let's look at the various costs associated with starting a woodworking classes business.
Equipment Costs
One of the main considerations for setting up a woodworking classes business is the cost of equipment. The exact cost will vary depending on what type of equipment you need and how much you are willing to spend. You will need basic tools such as saws, routers, drills, sanders and clamps. Depending on the size of your workshop, you may also need larger items such as table saws and band saws. In addition, you will need safety equipment such as goggles and gloves. Finally, don't forget about other materials that may be necessary such as wood glue and finishing products.
Rent/Lease Costs
Another factor to consider is where your woodworking classes will take place. If you have enough room in your home or garage to set up shop, then great! Otherwise, you will need to rent or lease space for your classes. This could include renting out classroom space in an existing building or leasing out an entire building for your workshop. If possible, opt for short-term leases so that you can adjust if needed as your company grows in popularity over time.
Legal Costs
Finally, don't forget about legal costs when budgeting for starting a woodworking classes business. Depending on where you live and where your business operates from there may be local laws that require permits or licenses in order to operate legally (and keep insurance). You should also consider getting professional help when it comes to forming contracts with clients in order to protect yourself from any potential legal issues down the line.
Starting a woodworking classes business does not have to break the bank; it just requires careful research and planning ahead of time so that you are aware of all the costs that come along with running such a venture successfully. By taking into account equipment costs, rent/lease costs and legal costs upfront this allows entrepreneurs like yourself to create budgets more efficiently while still achieving their goals in setting up their own profitable businesses!
---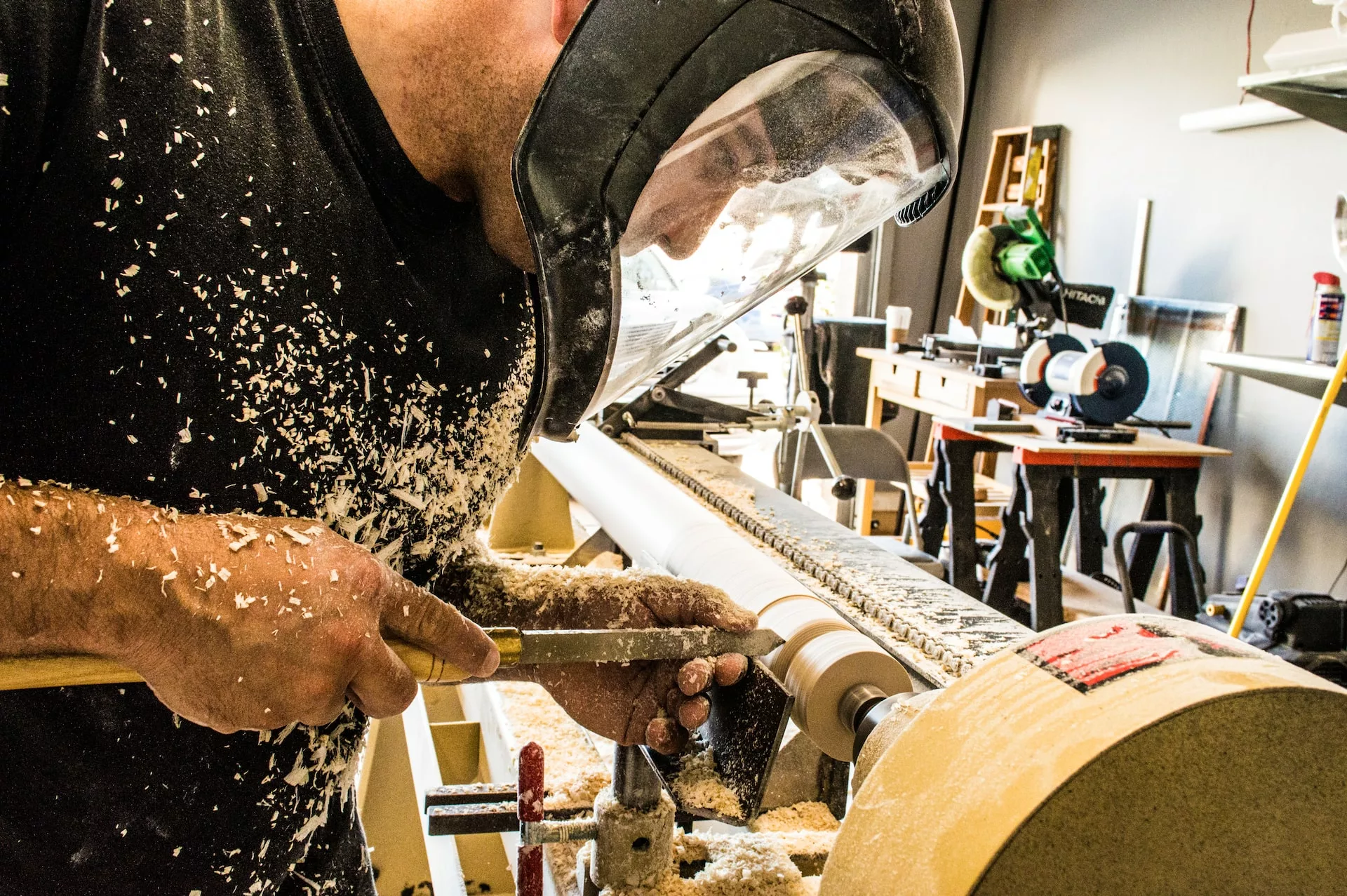 How do I find customers for my Woodworking Classes business?
Are you a woodworker with a passion for teaching? Are you looking for ways to find more customers for your woodworking classes business? If so, you're in the right place. In this section, we'll share some tips and tricks for finding new students interested in your classes. Read on to learn more!
Define Your Target Market
As any entrepreneur knows, knowing your target market is the first step to success. If you're looking to start a woodworking classes business, you'll need to know who might be interested in attending these classes.
Consider what kind of skills your ideal student will possess and what their interests are. Do you want students who already have some experience with woodworking, or will you be teaching complete beginners? Do you want enthusiasts who just want to learn something new on the weekends, or are your classes designed for professionals looking to refine their craft?
It's important that you ask yourself these questions when defining your target market – the answers will help ensure that your business reaches its full potential!
Create a Marketing Plan
Effective marketing is essential for any business, and it's especially important for a woodworking classes business, as you must reach prospective customers in order to let them know about the services you offer.
A good place to begin is by creating a comprehensive plan that outlines your marketing goals, strategies you will use to reach potential customers, and potential methods of promotion. You'll need to identify who your target audience is and create targeted sales messages that show how your woodworking classes can meet their needs and interests.
Additionally, consider leveraging all available tools such as email marketing campaigns, social media advertising, search engine optimization (SEO), content marketing, paid search ads, local listings and directories, print materials such as brochures or flyers, television or radio commercials, or online video production.
Once these strategies are in place, track and measure the results so you can adjust as needed while also gaining valuable insights into your customer base. With an effective marketing plan in place for your woodworking classes business, you can start engaging with customers in no time!
Build a Web Presence
Building a web presence can be an excellent way to reach potential customers for your woodworking classes business. You can use a website or blog to showcase your services as well as keeping customers updated on classes and other offerings.
Developing a social media strategy is also important, as it provides you with not only the opportunity to interact directly with your target market, but also the ability to share images of projects and pieces that students have created. You can also benefit from investing in keyword-rich marketing materials such as ebooks, tutorials and video presentations which will further increase your visibility in search engines.
As you continue to focus on establishing an effective web presence for your woodworking classes business, you'll find it easier to connect with customers who are looking for what you have to offer.
Use Organic and Paid Social Media
If you're looking to promote your woodworking classes business, social media is an excellent tool for getting the word out. You'll want to start by setting up a business page on the major networks, such as Facebook or Instagram, to grow your reach and amplify your message.
Once your profiles are set up and optimized for maximum engagement, consider using both organic and paid social media strategies for further expanding your customer base. Organic approaches like sharing engaging content that encourages interaction and commenting can be effective if done right, while paid strategies such as targeted ads based on demographics or interests can deliver results as well.
With some trial and error with different tactics you should be able to find what works best for you – so get creative and happy marketing!
Advertise in Local Publications
Starting a woodworking business can seem daunting but with the right tools and determination you can make it work. Advertising in local publications is one of the best ways to get your business off the ground. By investing in local advertising you have an amazing chance to reach customers in your own town, city or county and build relationships that last long into the future.
You can also engage potential students on a much more personal level by connecting them with your stories, photos and experiences of running a woodworking classes business. This investment will be worth the effort and soon enough you'll be welcoming new customers through those freshly opened doors!
Get Involved with Local Community Organizations
Getting involved with your local community organizations is an essential step in finding customers for your woodworking classes business.
Becoming a well-known presence in the community can help you gain publicity and word of mouth that can bring interested clients to your door. Working closely with organizations like churches, libraries and small businesses can be a great way to introduce yourself and make promotional materials accessible to potential customers.
Open houses, discount promotions and special offers are also great ways to increase awareness of your classes and how they could benefit their members or employees. Through these active initiatives, you'll be able to build trust and loyalty over time which will keep bringing more people in for your classes.
Attend Trade Shows
Attending trade shows is a great way to find customers for your woodworking classes business. You can use the space to showcase your services, answer any questions attendees have, and build relationships in person with potential customers.
Trade shows are also a great way to get direct feedback from those involved in the industry and potential students about how your business can better meet their needs. It's an opportunity to make yourself known and show potential customers why you're special. Plus it's a great way to compare yourself with other businesses offering similar services and ensure that what you offer is unique and desirable.
Network with Local Businesses
Working with the local business community is a great way to increase the potential customer base for your woodworking classes. There are many benefits to this kind of relationship, so it is important to spend some time forming these partnerships.
For example, partnering with a business who shares the same target demographic could help your business grow and develop by providing each other with referrals. Your partners may also be willing to provide discounts or incentives to customers, further increasing your reach.
Additionally, when you partner with local businesses, there is often an opportunity for their own employees to take your classes as well, allowing them to improve their skills and support their workplace's efforts. There are countless ways that networking locally can help your woodworking classes blossom – best of luck in reaching out and connecting!
Bring Your Business to Local Events and Festivals
Engaging local events and festivals can be a great way to find new customers for your woodworking classes business. Not only are these events typically attended by the local community, such as local businesses, families, and other small businesses owners, but they also offer an opportunity to showcase your work and explain why you think it's important for people to learn about woodworking.
For example, you could set up a small booth with a few examples of projects you've created and ask people who pass by if they'd like informaton on signing up for one of your classes. You could even host demonstrations at the event that show off the unique creativity of woodworking and inspire people to give it a try. This can be an effective way to connect with potential customers in person while boosting exposure for your business.
Get Listed in Online Directories
One way to expand your woodworking classes business is to get listed in online directories. Doing so will help introduce you to new customers and provide exposure for your services. Adding yourself to a search engine or directory may seem intimidating, but it's often quite simple – all you need to do is provide information about the type of woodworking classes you teach, location, contact details and opening hours.
Be sure to include any specialties or unique qualities that set your offerings apart from other similar businesses. You'll be surprised at the amount of new customers you can reach with just a few clicks!
Offer Coupons and Discounts
Offering coupons and discounts is an effective way to attract new customers to your woodworking classes business. Not only can you use this as a cost-effective marketing strategy, it's also an excellent way to introduce potential clients to the services you offer. Remember to include coupon codes they can use when they book their classes, or put flyers near local businesses that contain coupons with special offers that incentivize people to visit your website or shop.
Additionally, discounts such as percentage-off deals or bundle packages for multiple classes make for great promotional material. If done thoughtfully and effectively, coupons and discounts are a wonderful way to build customer loyalty and generate interest in your business!