Starting a grocery delivery service is a great way to make money while also providing a valuable service to your community. Not only does this business allow you to work from home, but it's also perfect for people who love to shop for groceries. This guide will show you everything you need to know about launching your own delivery business, from choosing the right suppliers to setting up your delivery system. With the help of this guide, you can start delivering groceries today!
Table of Contents
---
What is a Grocery Delivery business?
A grocery delivery business is a company that delivers groceries to customers' homes. Customers order their groceries online or by phone, and then the company delivers the groceries to their doorstep. The customer usually pays a delivery fee, which varies depending on the size of their order and the distance the driver has to travel. Many grocery delivery businesses also offer loyalty programs, where customers can earn points or discounts on future orders. Some businesses even offer subscription services, where customers can have their groceries delivered on a regular basis. Grocery delivery businesses are a convenient way for busy families or individuals to get their groceries without having to leave home.
---
Why would I want to start a Grocery Delivery business?
With the rise of online shopping and delivery services, entrepreneurs have an incredible opportunity to seize control of their own destiny by starting their own grocery delivery business. Not only is it a good way to make a living, but it also provides a valuable service to your local community. Let's take a look at why you should consider starting a grocery delivery business and what tools and resources you need in order to make it successful.
A Growing Need For Grocery Delivery Services
As more and more people become aware of the convenience that grocery delivery services provide, the demand for these services has grown exponentially. In fact, according to one survey conducted by The NPD Group in 2019, more than half (56%) of all respondents said they used online grocery shopping—either through an online store or a mobile app—at least once over the course of the year. This trend is likely to continue as technology makes it easier for customers to quickly order groceries from their phone or computer.
Benefits Of Starting Your Own Grocery Delivery Business
Starting your own grocery delivery business offers several distinct advantages, such as:
lower overhead costs associated with running an independent business
no need for large capital investments such as buying real estate or equipment
freedom from corporate policy
flexibility in hours and days worked
potential for growth with minimal risk
freedom from labor disputes
potential tax savings
ability to establish yourself as an industry leader
potential for multiple revenue streams
opportunity to create jobs in your local community.
Tools And Resources You Need To Succeed
Starting your own grocery delivery business will require some additional resources beyond just groceries. This includes things like insurance coverage, reliable transportation, software platforms, customer relationship management (CRM), digital marketing strategies, organizational tools like Quickbooks or Xero, and staff training programs. As with any new venture, it's important to do your research before diving in head first. Make sure you understand all of the legal requirements associated with running a business in your state/country as well as any other regulations that may apply. Additionally, be sure to familiarize yourself with industry-specific best practices such as food safety standards and packaging guidelines so that you can ensure customers are receiving quality products in a safe manner.
Grocery delivery businesses offer entrepreneurs the exciting opportunity of seizing control of their own destiny by providing a valuable service to their local community while reaping numerous financial rewards along the way. With its low overhead costs and potential for multiple revenue streams, there are many reasons why starting your own grocery delivery business could be just the thing you're looking for if you're considering taking on this type of venture. However, before beginning this process it's important that you do your research beforehand so that you can properly equip yourself with all the necessary tools and resources needed in order to succeed!
---
How do I start a Grocery Delivery business?
Are you looking to become an entrepreneur and create your own income stream? Have you considered starting a grocery delivery business? It's one of the most rapidly growing areas in the industry, with more people turning to local businesses for their weekly grocery needs. As part of this thriving market, you can create a successful business that brings customers fresh produce as well as convenience – two things that keep them coming back for more! In this post, we will explore how to start a grocery delivery business from scratch and what you need to know in order to be successful.
Define Your Niche
Starting a grocery delivery business is an exciting way to provide an in-demand service. One of the most important steps in getting your business up and running is to define your niche. Think about what types of groceries you plan to deliver, who you want to serve (e.g neighborhoods, age ranges, family sizes), and how you plan to acquire goods.
Establishing a satisfying service that meets the needs of customers can make all the difference in success. Once you have done that, it will be an easier task to start marketing your business and begin serving customers. With careful thought put into defining your niche, you'll have a good foundation for starting a successful grocery delivery business.
Create a Business Plan
Creating a business plan to start up a grocery delivery business is key to success. Many people may want to work as their own boss but without a clear strategy, this can become difficult. To get started, first think through the costs associated with the business, such as how much you need to charge for your services and how many staff members or drivers you may need.
Also consider the benefits of having a grocery delivery service, such as providing expanded access to groceries for those who have limited transportation options. Once you have thought through these elements, you can begin working on the financial portion of your business plan and create goals for successes both short-term and long-term.
It is important to also set goals for yourself like customer service practices and implementations for growth. By taking it one step at a time, starting a grocery delivery business does not have to feel overwhelming!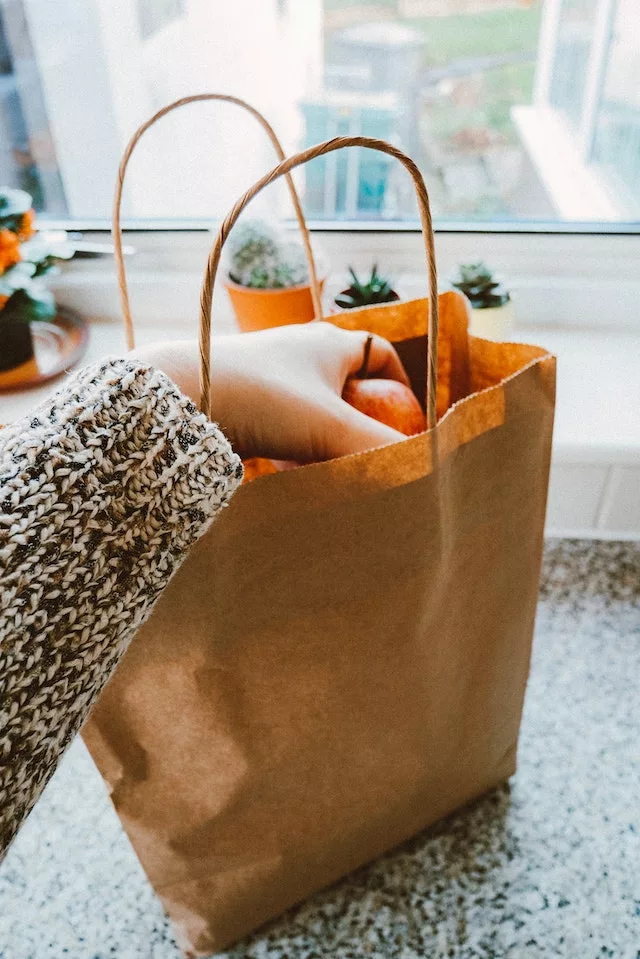 Find Funding for Your Business
Securing the proper funding to start a grocery delivery business is essential in order to ensure the long-term success of your venture. Fortunately, there are a wide variety of sources you can explore when looking for financial assistance. Loans from banks or credit unions are one option, and you may be surprised to learn that many will consider applicants without having perfect credit histories.
Another possibility is to look into grants, which don't typically need to be paid back. There are numerous organizations both online and locally who provide grant money for specific businesses; researching these organizations can help determine where you might find additional support for your business goals.
If you tap into someone else's platform, you could also start this business with no funding, relying on technology already built for the grocery delivery industry.
Finally, don't forget about investors and crowdfunding! When it comes to launching your proposals, the internet opens up a world of possibilities – with just a few clicks you can raise money from people around the world who want to support entrepreneurs like yourself.
Get the Necessary Permits and Registrations
Starting a grocery delivery business can be an exciting and rewarding choice. Before you get started, it's essential to make sure that you have all the necessary permits and registrations in place.
Many factors need to be taken into consideration when securing your permits, more notably whether the business is for-profit or non-profit and any applicable state or local regulations. It is important to adhere to guidelines beyond just licenses and permits as well, such as getting proper insurance coverage, understanding labor regulations, registering a legal business name, and understanding taxation requirements.
Taking these steps will ensure your business is running within the permissible legal parameters set by regulatory authorities and give you peace of mind for many years to come!
Find the Training You Need
Starting a grocery delivery business is an exciting opportunity that can give you the freedom to be your own boss while also providing a great service. The best way to ensure success is to make sure you are properly prepared and know exactly how to get started!
Fortunately, there are plenty of resources available that will help you learn the ins and outs of this interesting business. If you need to brush up on customer service skills, familiarize yourself with delivery logistics, or establish relationships with local grocers, finding the right training program will make all the difference for getting your business off the ground.
It's easy to get overwhelmed by all of the options out there, but taking some time to research and find just the right fit is essential for getting started. With the right training program in hand, your grocery delivery dreams can become reality!
Find Your Location
Starting a grocery delivery business can be an exciting venture that allows you to make extra income on your own terms. This is a very flexible business, perhaps one that would work well for stay-at-home moms.
The first step in this process is to determine where you want to start your delivery service. You should focus on a location that has access to multiple store options and a steady population with a demand for grocery delivery. You should also take into account the local regulations when it comes to setting up a new business.
Once you identify the best area, you can begin setting up your service, promoting it, and providing fast and reliable delivery services to your customers.
Get the Required Equipment
Starting a grocery delivery business requires more than just buying a few pieces of equipment; it requires creating an entire system that can support both the customer and the businesses goals. Before starting, research your area to assess delivery needs.
Once you have discussed what items you need with other minded businesses or existing delivery drivers, make sure you purchase reliable equipment like laptop computers for taking orders, carts for transporting goods, and appropriate vehicles for delivery. Invest in enough to meet anticipated demand without overloading your budget.
Additionally, look into acquiring insurance coverage to protect your business should an accident occur during a delivery. Start small and work up from there as your business expands.
Hire and Train Staff
Starting up a grocery delivery business is an exciting and rewarding process. To ensure its success, it is important to hire and train staff effectively. Start by finding the right people with the skills and professionalism to take on customer orders. Research local college career centers for talented candidates who are looking for part-time or entry-level positions.
Once you have hired the perfect employees, begin teaching them how your store works; go over policies such as hygiene standards and customer service techniques. Provide them with enough knowledge about your products and inventory that they can answer most of their customers' questions.
Additionally, make sure new hires are familiar with technology so they can easily handle digital inquiries or payment processing. With capable staff in your corner, launching a grocery delivery business will be easy and successful!
Market Your Business
Starting a grocery delivery business can be a great way to bring in extra income and offer convenience to customers. Market your business with strategies such as leveraging referrals, driving targeted ads on social media networks, and utilizing organic content with keywords tailored to the services you provide.
People are most likely to engage when they're presented with information they can relate to, so consider how your content resonates with customers by telling stories that show how your business is making their lives easier. Outline the process of ordering and what makes it unique compared to other grocery delivery businesses.
Finally, invite customers to share their experiences online and spread the word about all the benefits of getting groceries delivered. With an effective marketing plan, you can successfully position yourself in this expanding market and start building a loyal customer base.
---
How much does it cost to start a Grocery Delivery business?
With more and more people turning to online grocery delivery for convenience, starting a grocery delivery business is an attractive option for entrepreneurs. But before you get started, it's important to know what the costs are associated with such a business. In this section, we'll break down the cost of starting a grocery delivery business so you can make an informed decision about whether or not it is the right move for you.
Initial Costs
Before your grocery delivery business can even get off the ground, there are some initial expenses that will need to be taken into account. This includes things like licensing fees, insurance premiums, and any equipment or materials needed for your business (such as vehicles and tools). Additionally, you may need to hire staff or purchase software in order to properly manage your accounts and orders. Depending on the size of your operation and the scope of services offered, this could be quite costly.
Ongoing Expenses
Once you have set up your business, there will be ongoing expenses that must be considered. This includes things like rent/mortgage payments (if applicable), utilities bills, employee salaries/wages, customer service costs, and advertising expenses. Additionally, depending on how much inventory you keep on hand at any given time, there may also be storage costs involved as well.
Revenue Streams
Once all of these expenses have been accounted for, it's time to consider revenue streams. The obvious source of revenue is customers paying for their groceries; however, depending on the type of services offered by your business (e.g., meal kits), there may also be additional revenue streams available (i.e., subscription fees). Additionally, some businesses opt to partner with other local companies in order to offer additional products/services (e.g., home delivery from local restaurants).
Starting a grocery delivery business can be quite lucrative if done correctly; however, it requires careful planning and consideration in order to ensure that all costs—both upfront and ongoing—are taken into account before getting started. By understanding all of the associated costs and potential revenue streams beforehand, entrepreneurs can make an informed decision about whether or not starting a grocery delivery business is right for them financially. With careful planning and creating a good value proposition for customers – success is within reach!
---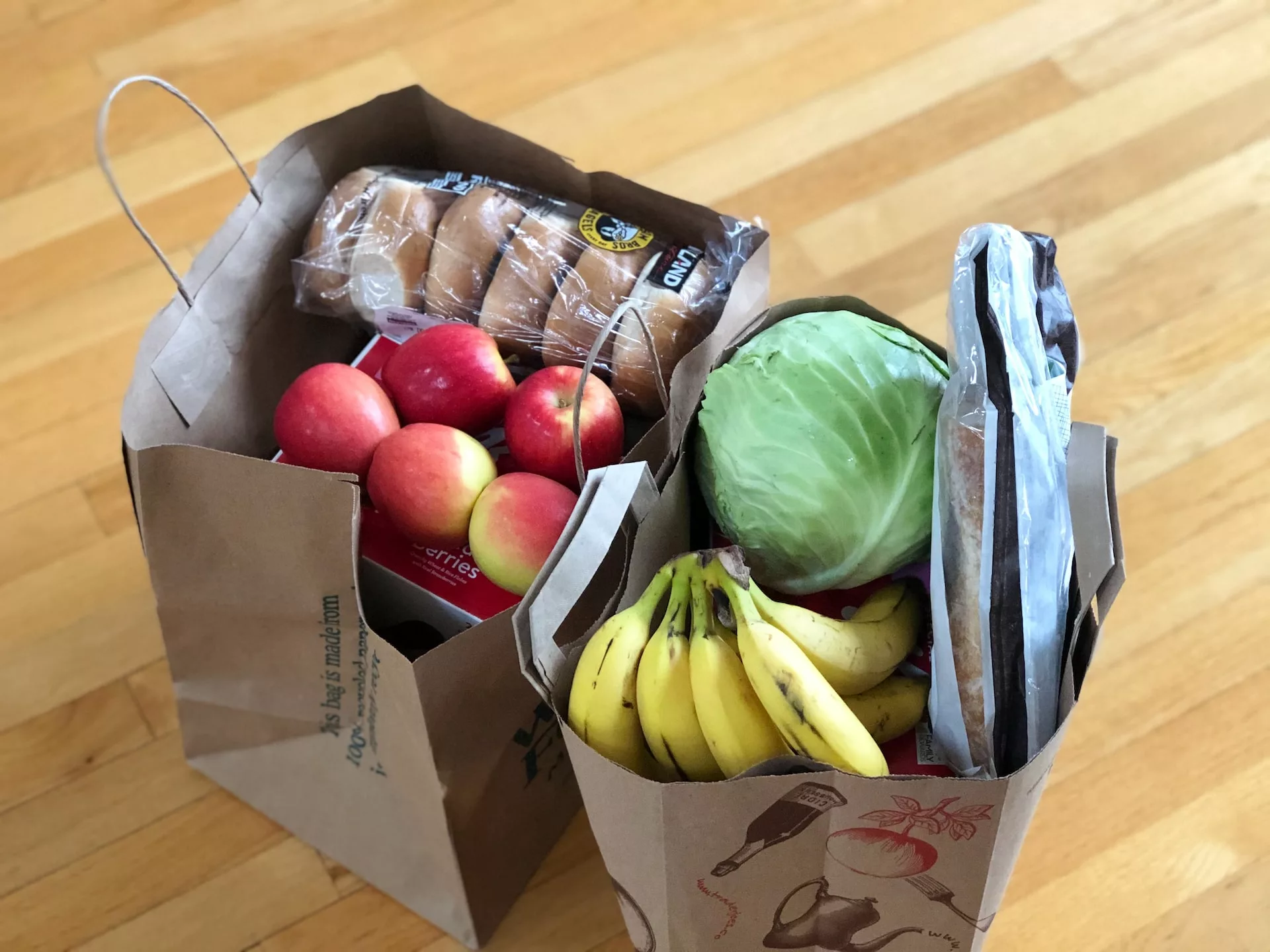 How do I find customers for my Grocery Delivery business?
Are you an entrepreneurial foodie who's looking to start a grocery delivery business? Starting any new endeavor can be daunting, and it can be especially difficult for small businesses that are just starting out. Launching your own grocery delivery service is no different – you've got the great idea, but now what? Where do you find the customers that will make your business successful? The answer lies in marketing strategies tailored specifically to attract grocery shoppers looking for convenience. In this section, we'll explore how you can reach those potential customers so that your grocery delivery service stands up and starts running smoothly!
Define Your Target Market
Knowing your target market is essential in order to effectively find customers for your grocery delivery business. This means understanding their needs, motivations, and demographics that will help you tailor your message to reach the right people.
Doing research on your potential customers will give you an insight into their likes and dislikes, what they need and why they might choose one company over another. Creating customer personas using data obtained through research can help you learn more about your target audience, including age range, interests, geographical location, gender identity and other personal attributes which can inform decisions about who to target with advertising or promotional campaigns.
By having a better understanding of who you are targeting, you can develop strategies that get the most out of your efforts when it comes to attracting new customers for your grocery delivery service.
Create a Marketing Plan
Crafting a successful marketing plan for your grocery delivery business requires setting clear goals, allocating time and budgets, and having measurable approaches to measure your success. You may wish to employ a variety of strategies, including social media campaigns and email blasts, to extend your reach.
Additionally, customer data is invaluable in better informing which channels are the most effective in driving sales. Aggregate insights on customer preferences will arm you with the knowledge necessary to create more impactful marketing campaigns over the long-term.
With proper planning, implementing engaging promotions and targeting new customers can become essential components to growing your business.
Build a Web Presence
Building a web presence is an essential step for anyone looking to get started in the grocery delivery business. Social media and search engine optimization (SEO) are two of the most effective ways to reach potential customers and build credibility with your business. When creating content, make sure you are providing valuable insights into how grocery delivery benefits them and their community.
Additionally, it's important to regularly monitor conversations about your business online so that you can handle negative feedback or comments promptly and empathically. Establishing a web presence will give your business more visibility, helping more potential customers discover it—and having more customers using your service means increased profits in the long-run.
Use Organic and Paid Social Media
Using organic and paid social media can be a great way to find customers for your grocery delivery business. Staying active on social media is an excellent method of increasing brand awareness and engaging with existing and potential customers. Promote your services through targeted campaigns, targeted ads, and creative content in order to make the most of each marketing strategy.
Additionally, create a hashtag that speaks to the value proposition or unique selling point of your business so that customers can easily follow and spread awareness of what you offer.
Finally, don't forget to measure your results from campaigns, consistently updating your strategy as needed. With regular effort and attention, using organic and paid social media for growing your grocery delivery service can prove very successful.
Find an Influencer
The key to success for any grocery delivery business is finding the right customers. An influencer can be a great way to find potential customers and get your brand out there.
By partnering with an influencer, you have access to a large pool of followers who trust their opinion and may be interested in learning more about the services that you provide. When selecting an influencer, look at the size of their following, as well as how active they are on social media sites and whether they are a good fit for your target audience.
Once you've selected the right person, create content together, such as reviews and demonstrations, that will appeal to both your existing customers and prospective customers who follow the influencer's channel. Invite the influencer to share news about your business too – this will give you more exposure and could potentially lead to increased sales.
Advertise in Local Publications
Advertising in local publications can be a great way to market your grocery delivery business, allowing you to reach potential customers who may be interested in the convenience of grocery delivery.
Start by researching the publications that are widely read in your area, then purchase ad space or work with an advertising agent to create an effective advertisement tailored to appeal to those readers. The message should convey the benefits and ease of ordering groceries online with delivery right to their door. Include incentives such as discounts or free trial offers for first-time customers.
Monitor the effectiveness of each publication's ad by tracking website visits and sales generated from it, and adjust accordingly when needed. With careful planning and attention, your business will soon become a reliable source for convenient home grocery delivery .
Get Listed in Online Directories
Creating an online presence for your grocery delivery business is essential in garnering customers. One great way to do this is to get your business listed on major online directories like Yelp and FourSquare. Many people rely on these powerhouses for their local business needs and by not being found in them, you are missing out on critical leads.
Not to mention the easy integration of reviews, ratings and other feedback opportunities that let potential customers decide if they want to do business with you or your competitors first! Setting up profiles in relevant directories takes only a few minutes and you can add even more online visibility with additional niche / location centric directories as well.
Start getting listed today to reach out to new customers and amplify your grocery delivery business's growth!
Offer Coupons and Discounts
Offering coupons and discounts to potential customers can be a great way of getting people interested in your grocery delivery business.
Research the best options for these offers, such as early-bird specials, bulk orders, social media deals, and various other types of promotions. Then use these coupon and discount incentives to draw attention to what makes your business unique and special; take advantage of the competitive landscape of the grocery delivery industry.
And don't forget – focus on offering incentives that are attractive to your target demographic. If it works with your budget and goals, you may want to even provide a free trial period or service options so new customers can get a taste before they commit. Coupons and discounts are excellent tools for bringing customers directly to your business.