Are you interested in making a difference in the lives of senior citizens and their families? Do you want to create an amazing place for people to call home, where they can access specialized care and guidance as needed? Starting an assisted living facility is one way to make a positive impact on your community. Owning and running an assisted living business requires dedication and passion, but with the right strategies, resources, and support system in place, it can be incredibly rewarding—both professionally and personally. In this complete guide we cover all the essential steps involved with starting up your own assisted living facility so that you have the best chance at success.
Table of Contents
---
What is an Assisted Living Facility?
An assisted living facility is designed to provide elderly people or adults with disabilities or serious illnesses a home-like environment where they receive the daily care and support needed for their everyday activities. These facilities offer the continuum of care, from independent living to long-term care. In an assisted living facility, residents have access to assistance from trained staff members 24 hours a day and assistance with tasks such as bathing, dressing, walking, eating and administering medications. Social events and recreational activities are also available for residents in an assisted living facility to help them stay engaged within their community. Ultimately, an assisted living facility provides its residents the support and services they need to live active, healthy lives while still providing autonomy and independence.
---
Why would I want to start an Assisted Living Facility?
With the aging population on the rise, assisted living facilities can offer many benefits to their residents and the entrepreneurs who open them. These facilities provide a safe and engaging environment for seniors who require assistance with daily life activities, while also giving business owners an opportunity to build a successful and rewarding enterprise. Let's explore some of the advantages associated with starting an assisted living facility.
Revenue Potential
Opening an assisted living facility can be a lucrative business venture. Not only is there potential to generate revenue from rent or fees charged to residents, but you may also be able to take advantage of government funding programs such as Medicaid or Medicare. Additionally, you may be eligible for tax incentives and other grants that can further boost your profits.
A Rewarding Career Path
For entrepreneurs looking for more than just monetary gain, running an assisted living facility offers numerous opportunities for personal growth and development. By providing quality care to elderly individuals, you will have the chance to make a positive impact in people's lives and help improve their quality of life. This can be incredibly satisfying for those who are passionate about helping others in need.
A Sense of Community
Assisted living facilities create a sense of community among their staff members and residents alike. This can lead to strong connections between employees and enhance job satisfaction, as workers feel like part of something bigger than themselves. Residents often form meaningful relationships with each other as well, leading to decreased loneliness and isolation which is beneficial for both physical and mental health.
Starting an assisted living facility is not only a great way to make money but it's also incredibly rewarding both professionally and personally. Business owners have the opportunity to make a positive impact in people's lives while participating in their own professional growth journey. It also creates a sense of community among staff members and residents that further enhances job satisfaction while improving wellbeing among those residing within the facility. If you're considering starting your own operation, then now is the perfect time!
---
How do I start an Assisted Living Facility?
Are you looking to start your own business in the healthcare industry? An increasingly popular option is running an assisted living facility, providing elderly people with long-term care, companionship and support. But starting a successful a business like this isn't easy. You must be prepared to make important decisions that could determine the outcome of your company's future. In this section, we will discuss what it takes to open an assisted living facility – from researching state regulations and finding a location to selecting staff members and obtaining all necessary licenses. Read on for these essential steps so you can start building your dream enterprise!
Define Your Niche
Starting an assisted living facility can be an extremely rewarding experience, but it does require a lot of upfront investments and intricate planning.
In order to make sure your business is a success, one of the most important steps is to define your niche. You should very clearly define who your target demographic is so you can make sure to tailor your services accordingly. This will ensure that all of your resources are dedicated to those that are best suited for the facility you have created, giving potential residents their best quality of life possible.
Additionally, defining your niche gives potential investors confidence as they know what demographic they are backing and helps bring in financial support. Don't skimp on this step when opening any type of assisted living business; it's essential for finding the right mix of both customers and capital!
Create a Business Plan
Creating a business plan for an assisted living facility is no small task. It requires careful research, financial calculations, and detailed explanations of services and staff qualifications. Before getting started on the plan, you'll need to define the mission statement and legal status of the business as well as estimated costs for operating the facility.
Additionally, you should include a section that outlines marketing strategies to attract residents to your facility. Once all of these components are in place, you can begin to create a roadmap for success by comparing projected estimates with startup costs, operational expenditures and implementation timelines.
With time and dedication, crafting an effective business plan is a worthwhile endeavor that can help turn your dreams of owning an assisted living facility into reality.
Find Funding for Your Business
Starting an assisted living facility can be expensive and daunting, so it's important to do your research on the various funding options that are available.
While there is government aid available, you may want to consider other sources such as banks, credit unions, venture capital firms and angel investors. You'll need to create a persuasive business plan demonstrating the potential of said facility as well as having a solid financial and operational foundation.
A careful approach in finding an investor and convincing them that your project will become successful is essential. With the right planning and due diligence, you'll easily be able to secure suitable funds for your project.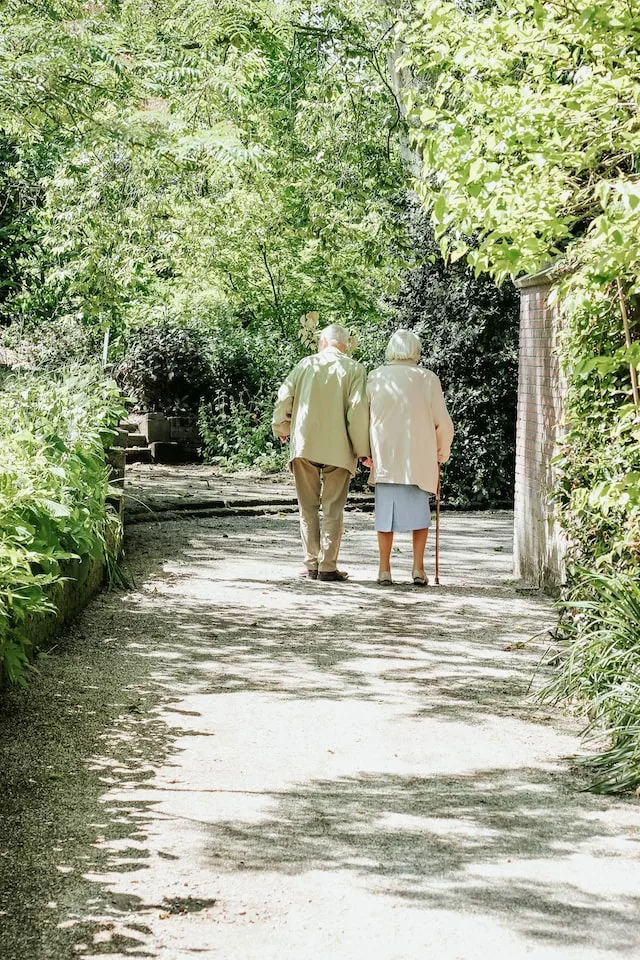 Get the Necessary Permits and Registrations
Starting an assisted living facility requires a great deal of planning and preparation. Before you can begin your business, you must obtain the necessary permits and registrations required by your state's department of health or other government agency.
Depending on where you operate, there may be additional regulations relating to background checks for employees and inspections related to building safety requirements. You may also find yourself needing to register with local zoning boards or tax authorities in addition to the normal business registration paperwork.
It is important to take time to research the regulations for operating an assisted living facility in the location of your choice before commencing operations.
Doing so will ensure that you understand all of the legal requirements and are able to obtain the necessary permits and registrations with ease.
Understand Government Regulations
Starting an assisted living facility requires understanding and complying with complex government regulations. It is essential to stay up-to-date on licensing laws as well as standards for patient care, since these may vary from state to state.
While visiting a local Department of Health office can provide you with valuable resources and guidance, reading through both federal and state laws is essential to make sure your business is in total compliance.
In addition, you will want to research any potential liabilities that may be associated with operating such a facility in order to properly protect your organization. Following the regulations laid out by the various governing bodies is one of the best ways to set your business on the right footing before it even opens its doors.
Find the Training You Need
Starting an assisted living facility requires the necessary training and knowledge to ensure you are providing top-tier care for its residents. Finding the right training can often be a daunting process, but it doesn't have to be.
There are several avenues available for those seeking to begin their journey as an assisted living facility owner or operator, such as certificate and degree programs at your local university or technical school, online courses from trusted organizations, and mentorship opportunities from experienced professionals in the industry.
Taking the time to find and understand which training path best meets your specific needs will prepare you for success in your new endeavor and make the process much more enjoyable!
Find Your Location
When it comes to starting an assisted living facility, the location of your business will be one of the most important decisions you will make. The town or city of your choice should have a warm and welcoming atmosphere that both you and your residents can find enjoyable, as well as plenty of resources for both healthcare and social activities.
Be sure to research what options are available in terms of facilities, healthcare providers, public transportation and social services in the area you are considering. The safety and health of your residents should always come first, so it's important to be sure that any location you choose is equipped with all necessary services.
Once you have located an area that adequately meets your needs and has no viable competition nearby, you can then start planning how to make it a successful venture!
Get the Required Equipment
Starting an assisted living facility requires a great deal of planning and foresight. As the person in charge, you will need to procure specific equipment that can help manage your business operations and take care of your clients.
This could include medical supplies such as beds, slings and wheelchairs; furniture pieces like couches, desks and dinette sets; kitchen amenities like dishes and appliances; recreational devices like pool tables or dart boards; communication tools such as televisions and phones; technology equipment such as computers; security cameras; home automation systems; first aid kits and more.
While it may be challenging to purchase all the necessary items needed for a successful start-up, the effort will provide long-term benefits for both you and your clients. Taking the time to get the right equipment for your facility is an absolute must for continuing success!
Hire and Train Staff
Setting up an assisted living facility requires more than simply willing staff. It requires a team of trained and knowledgeable professionals who are equipped with the best resources possible.
To find this team, you must implement an effective hiring process that can identify the right individuals for these roles and provide them with appropriate training.
Once you have a committed, passionate staff in place, you can begin to create the best caregiving environment tailored to the needs of your elderly residents. Subsequently, ongoing training sessions should be held regularly for all members of the team to maintain impeccable standards of care.
With such rigorous recruitment and educational initiatives in place, you can ensure that your assisted-living facility has a top-tier staff that will put your elderly residents first.
Market Your Business
Starting an assisted living facility can be a profitable, yet challenging endeavor. To be successful in this venture, it is essential to invest in effective marketing strategies.
A complete marketing plan should include multiple channels to ensure broad reach. Focus on digital tactics such as social media advertising campaigns and sponsored content in addition to more traditional methods like print ads and television commercials. Utilizing market research tools can help you understand your target audience better, so you can create messaging that resonates with them and drives leads.
Additionally, building relationships with local insurance agents and home health providers helps generate referrals so you maximize occupancy. Finally, attending industry events helps to raise the profile of your facility and enable you to network with potential partners.
All these tactics will experience a compounding effect if executed correctly, leading to greater recognition for your brand and improved profitability for your business.
---
How much does it cost to start an Assisted Living Facility?
Starting an assisted living facility is a big decision that requires both financial resources and the proper licensing. Therefore, it's important to do your research and understand the costs associated with starting and running an assisted living facility. In this section, we'll break down the basic costs so you can be better prepared when making this important business decision.
Building & Lease Costs
When starting an assisted living facility, one of your biggest expenses will be building or leasing a space that is suitable for elderly residents. Depending on the size of the facility and its location, this cost can range from hundreds of thousands to millions of dollars. You'll also need to factor in any renovations or repairs that may need to be done before moving in. It's also important to consider any ongoing lease costs as part of your budget for running the facility.
Licensing Fees
In addition to building and lease costs, you'll also need to factor in licensing fees for operating an assisted living facility. These fees vary by state but typically range from $2,000-$3,000 per year. Additionally, there may be other associated fees such as inspection fees or registration fees that need to be paid before you are able to open your doors. Make sure you are aware of all applicable licensing fees when preparing your budget for starting an assisted living facility.
Staffing Costs
One of the most important aspects of running an assisted living home is making sure that you have enough staff members on hand at all times to meet the needs of your residents. This means hiring qualified workers who are knowledgeable about providing care for elderly individuals and have experience working with them. These staffing costs can add up quickly so it's important to factor them into your budget when calculating how much it will cost you to start and run an assisted living home.
Starting an assisted living home requires careful planning and foresight in order to ensure success in both the short-term and long-term. When considering opening a facility, make sure you understand all associated costs such as building/lease costs, licensing fees, and staffing costs so that you can accurately prepare a budget for yourself before taking the plunge into entrepreneurship! Doing so will help ensure that your venture into running an assisted living home is successful!
---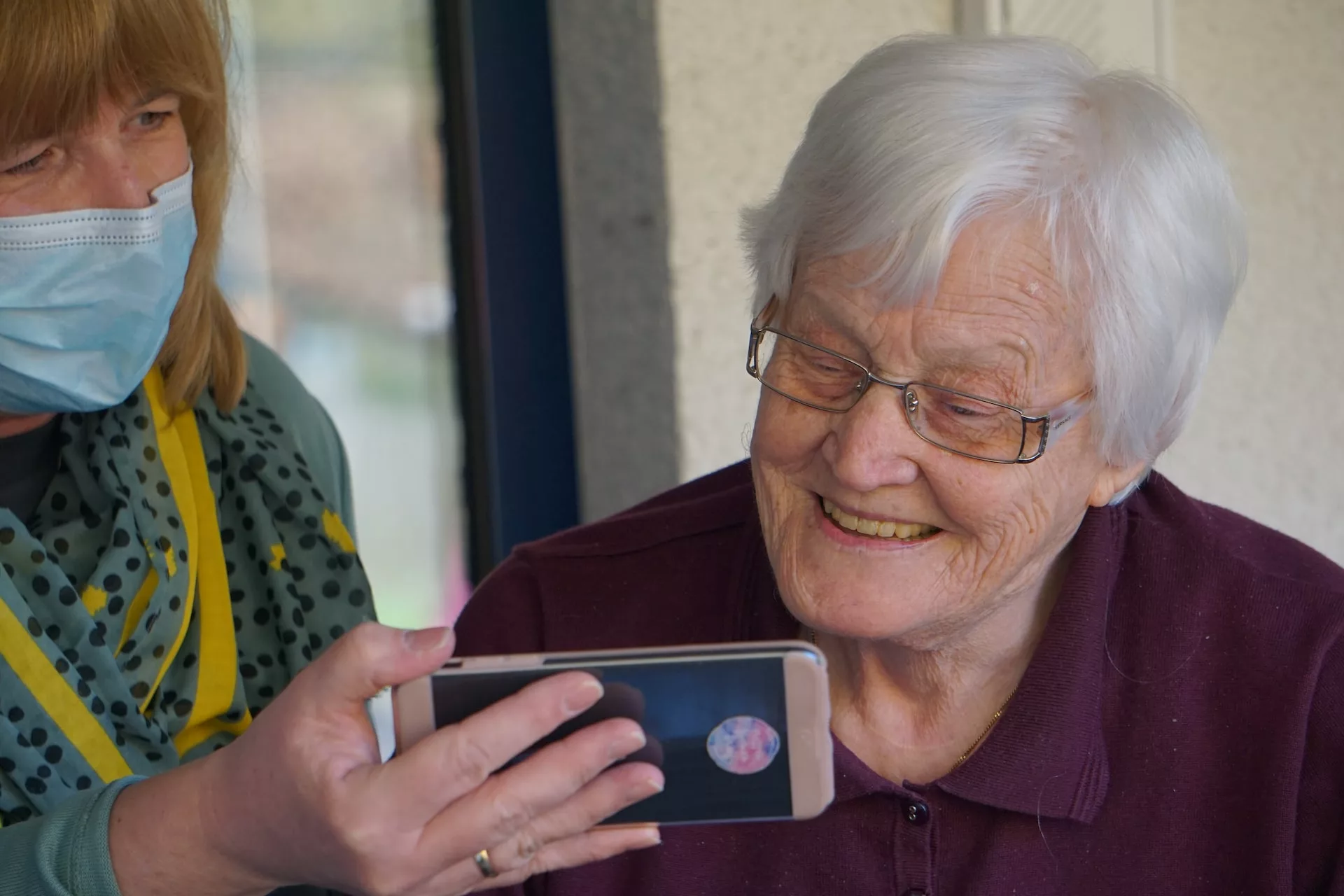 How do I find residents for my Assisted Living Facility?
Are you a business owner looking to attract residents for your Assisted Living facility? You could be facing challenges such as getting started with marketing and finding the right target audience. If so, you've come to the right place! Here, we'll discuss key strategies that will help you find the perfect customer base and grow your assisted living facility in no time. Whether it's leveraging digital content or more traditional advertising methods, this post has got you covered. Let's dive in!
Define Your Target Market
Defining your target market for an assisted living facility is an essential part of growing your customer base. Taking the time to identify the ideal customer, through demographic factors like age and location, psychographic factors such as lifestyle and interests, and behavioral factors like things they have purchased before can help you narrow down who you will be marketing to.
Once you know who your ideal customer is, you can create marketing messages specifically tailored towards them and reach them on platforms they are likely to use. This process can ultimately save you time and money while making sure that when potential customers come across your Assisted Living Facility, they will instinctively know it is right for them.
Create a Marketing Plan
Crafting an effective marketing plan is critical for any business, especially when considering specialties like Assisted Living Facilities. By analyzing the market and identifying potential customers, you can tailor your approach and messaging to fit the target better. Outlining realistic yet ambitious goals will also help you set a benchmark to measure your success as you move forward with the plan.
Developing a strategy requires careful consideration of things like budgeting, resources available, delivery method of information and even thinking of unique ways to grab audience attention.
Overall, a well-rounded marketing plan is essential to secure long-term success when finding customers for an Assisted Living Facility.
Build a Web Presence
Building a web presence to attract customers to your assisted living facility is key for increasing your sales. While it can be time consuming and have upfront costs, the investment pays off in the long run. Start by creating a website or blog depicting your services and building an online presence through various social networks.
Use these outlets to connect with potential customers and build interest in your facility by sharing helpful tips, personal stories of success and fun events happening within your community. With consistent effort over time, you will develop relationships that can lead to more customers and sales for your business.
Use Organic and Paid Social Media
If you own or manage an assisted living facility, you know how important it is to generate leads and find potential customers. Using both organic and paid social media can be a great way to help spread awareness of your facility and drive leads.
Organic social media involves sharing relevant and engaging content such as blog articles, special events, client success stories, staff bios, etc., while paid social media involves leveraging powerful platforms like Facebook Ads to target specific audiences based on their demographic, interests, location and more. When used correctly in tandem, organic and paid social media can be a powerful tool when it comes to finding new customers for your assisted living facility.
Network with Hospital Outpatient Placement Advisers
Networking with Hospital Outpatient Placement Advisers is a great way to find new customers for your Assisted Living Facility. After establishing relationships with Hospitals, start by asking each adviser what kind of services they may need assistance with, and how your facility would benefit them.
You can even offer free presentations to the hospital staff in order to demonstrate what makes you different from other competitors. Doing interviews, surveys and team meetings can help build confidence with the advisers and assist in determining if there is a strong fit between your business and their individual needs.
Don't forget to follow up after each meeting or event – it is important to have consistent contact with these advisers once a relationship has been established. Networking through Hospital Outpatient Placement Advisers can be an effective way to increase the visibility of your Assisted Living Facility.
Advertise in Local Publications
Advertising in local publications can be a great way to find potential customers for your assisted living facility. It allows you to reach people within the local community who may be interested in utilizing your services. It's important to get creative when crafting your ad as it will help to make it stand out from the competition. Consider incorporating visuals, catchy slogans and any messages that can showcase the unique characteristics of your business. Additionally, be sure to leverage keywords related to assisted living on digital channels and in print ads so that people know exactly what you're offering. Ultimately, creating an interesting advertisement for a local publication can help draw attention to your assisted living facility and entice potential customers.
Get Involved with Local Community Organizations
Finding customers for your assisted living facility is no easy task. Between marketing efforts, word-of-mouth promotion, and partnerships with outside businesses, it's helpful to focus on the local community and be in places where potential customers are likely to go.
This can include joining local organizations that bring together members of your target market. Finding ways to get involved with these organizations can be beneficial since you can expose more people to what your facility has to offer at little cost.
You can attend meetings, sponsor events, or simply network with members of the organization who may have family or other loved ones in need of your services. It all will lead towards gaining the attention of those who need a quality assisted living residency for themselves or their loved ones.
Network with Local Businesses
Networking with local businesses can be an effective way to help build up your clientele in the assisted living facility. Not only will these local businesses know about elderly families seeking care for a senior family member, but they could potentially refer business to you.
Reach out to businesses with a connection to elder care such as nursing homes, medical facilities, and even pet stores – anything related to elderly needs. Explain how your facility can meet the needs of their clients in a cost-effective manner and how their referrals will greatly benefit both them and your business. Follow up with helpful resources, like blog articles or research studies on the effectiveness of assisted living facilities, that demonstrate the level of care you are offering.
Additionally, offer incentives for those who do refer customers to you by providing discounts off future services or perhaps a gift card after their referral results in a successful signup at your location. With networking being so key when it comes to finding new customers for your assisted living facility, don't be afraid to get creative!
Get Listed in Online Directories
Running an Assisted Living Facility can be a great business opportunity, but it is important to have customers in order to succeed. An efficient and effective way to find new customers is by getting listed in online directories. By doing this, you increase your visibility to potential clients who may not be aware of your services otherwise. Not only do you want to make sure that your completed listing stands out on the directory but also that all the information is updated regularly.
Additionally, you should consider having keywords related to your facility so that it will appear as a suggested search result when looking through the directory. Taking these steps in order to list yourself on online directories could prove beneficial in growing your own Assisted Living Facility's customer base.
Starting an assisted living facility is no small feat. It requires dedication, creativity, and the ability to manage a variety of moving pieces. However, with the right guidance and advice, you can be well on your way to creating a successful business that will provide its customers with the best possible care and service. With this complete guide to starting an assisted living facility as your roadmap, you have all the tools necessary for success. Now it's time to put them into action!