Are you looking for a fun and creative way to make some extra money? Do you have an eye for beautiful antique furniture that could use some refinishing love? If so, then starting your own antique furniture refurnishing business may be the perfect avenue for you!
Refinishing furniture is a great option for budding entrepreneurs who have an eye for design and don't mind getting their hands dirty. Forget the costly overhead of opening up a retail space or needing extensive inventory – you can start this side hustle today and begin to hone in on your creativity while making profits.
In this guide, we will provide all the information needed to get started on this lucrative journey, from setting up shop with the proper tools and supplies needed, tips on sourcing materials from flea markets and auctions, as well as ways to promote yourself online utilizing powerful marketing strategies. By following these steps closely along with learning best practices when it comes to finishing techniques – your dreams of becoming an entrepreneur can become reality in no time at all!
Table of Contents
---
What is an Antique Furniture Refurnishing Business?
An antique furniture refurnishing business specializes in restoring and reviving old furniture pieces by repairing, refinishing, and upholstering them. The process of refurnishing often includes sanding, staining, varnishing, wood restoration, replacing parts like knobs or legs, reupholstering damaged seating areas of the chairs and couches, fabric protection treatments and more in order to make the piece look as close as possible to its original condition. It's difficult work that requires creativity and expertise but brings out the beauty of a well-crafted furniture piece that can grace homes with timeless charm. Not only is it aesthetically pleasing but it means that old pieces of furniture can be preserved with love and reused rather than discarded. Refurnishing is a great way to invest in environmental conservation while also making a profit!
---
Why would I want to start an Antique Furniture Refurnishing Business?
Refurbishing antique furniture is becoming an increasingly popular business venture. As the demand for vintage furniture increases, so too does the need for talented craftspeople who can restore and repurpose these beautiful pieces. If you're looking to start a new business, refurbishing antique furniture might be the perfect option for you. Let's take a look at some of the benefits of starting this type of business.
Financial Benefits
One of the most obvious benefits of starting this type of business is financial. The demand for vintage furniture is growing, and it's only expected to increase as time goes on. As such, there's lots of potential to make money with this venture. With proper pricing strategies and strong marketing skills, you could be well on your way to earning a good living from refurbishing antique furniture.
And because there are no licensing fees, no startup costs, and minimal overhead expenses associated with this kind of business, you could potentially be profitable within just a few months after launching.
Creative Freedom
Another benefit to starting a business like this one is creative freedom. You get to decide which pieces you want to restore and how you want to do it. This means that you can create something unique and special every single time – something that will be appreciated by both collectors and everyday people alike.
Plus, when you're working with antiques, there's always room for experimentation; if one technique doesn't work out the way you planned it, you can always try again until it does!
Personal Satisfaction
Finally, refurbishing antique furniture offers immense personal satisfaction. Not only do you get to help preserve history by restoring these beautiful pieces but also see them become even more stunning than they were before. Plus, since many people view antiques as investments rather than just decorative items or heirlooms, your work will have real-world value as well – a satisfying feeling indeed!
Refurbishing antique furniture is a great opportunity for entrepreneurs who are looking for an interesting and rewarding business venture that offers immense creative freedom and potential financial rewards in return. This business could also be started with little to no startup capital. If this sounds like something up your alley then why not give it a try? With hard work and dedication, this could be the start of something really special – not only financially but personally as well! Start researching today so that you can begin restoring antiques tomorrow!
---
How do I start an Antique Furniture Refurnishing Business?
Are you dreaming of starting a business that offers an expert touch when it comes to restoring and upcycling antique furniture? Refurnishing old pieces give them new life, can provide lucrative financial rewards, and let's not forget the satisfaction of being able to take something outdated or past its prime and make it relevant again. With the help of this guide, we'll explore what you need to know before launching your antique furniture refurnishing enterprise!
Define Your Niche
If you want to start an antique furniture refurnishing business, one of the most important things you can do is define your niche. Depending on the items you prefer to work on, your skills and tools available to you, you can choose to specialize in a select few types of furniture.
For example, if you have access to more specialized tools like a saw or sander, you can consider focusing on a particular type of materials like wooden or metal frames. If crafting by hand is more your strength then delicate pieces like mirrors, picture frames or vases could be a great place to start.
Once you have established your niche and the types of services that can be offered, the next step is ensuring quality control which will set your business apart from others in the field.
Create a Business Plan
Creating a comprehensive business plan is essential to starting any successful business, and an antique furniture refurnishing business is no exception.
A great place to start is by outlining the vision and mission of your enterprise. What are you hoping to accomplish through this endeavor and how do you want your customers to perceive your business? Once you have outlined your objectives, you will need to develop a marketing strategy that outlines the techniques you will use to reach potential customers. Consider advertising options such as search engine optimization and social media campaigns.
Also make sure to provide detailed descriptions of the services you provide so potential customers know exactly what they can expect when doing business with you. The last piece of putting together a comprehensive business plan for a refurnishing business is an understanding of the costs associated with labor and materials necessary for the project(s).
Do your research and factor in any possible risks or additional expenses associated with taking on larger projects. By taking the time to consider all aspects of running an antique furniture refurnishing business, you will be well-equipped for success!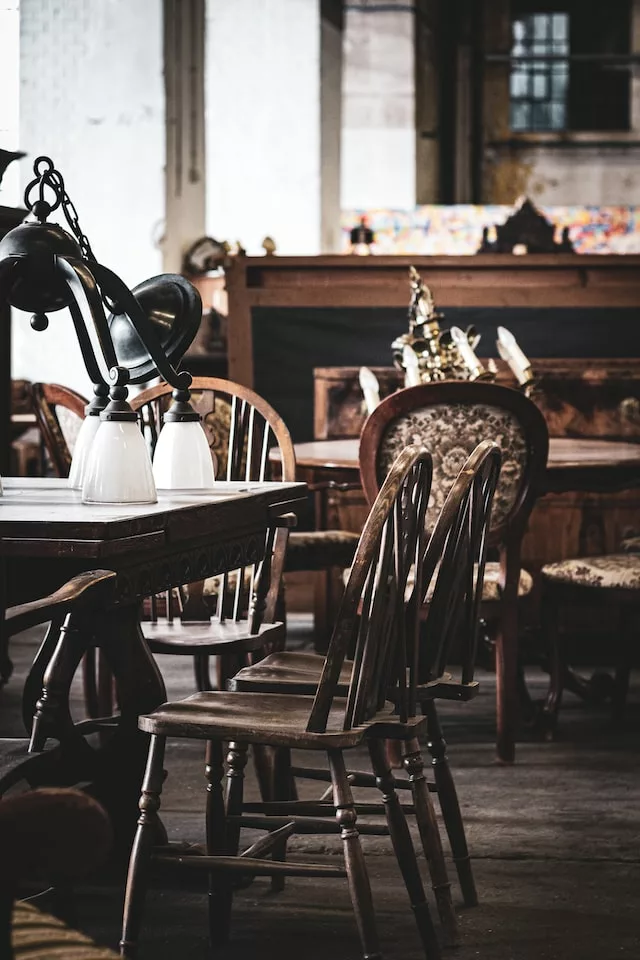 Find Funding for Your Business
The process of finding funding for a business can be intimidating for entrepreneurs, especially those just starting out.
In the case of an antique furniture refurnishing business, there are a number of options to consider. Depending on the amount of money needed, you may want to consider taking out a personal loan from your bank or credit union, leveraging crowdfunding websites as well as peer-to-peer lending tools, or even seeking out investors in your local area.
Doing some research on the various options available and how they work is essential in finding the right funding solution for your antiques business. Additionally, taking advantage of free resources such as sought after grants or local incubator programs could prove to be well worth your while when looking to bring in additional funds.
Get the Necessary Permits and Registrations
Starting an antique furniture refurnishing business can be a great way to make a living in the creative purview! To ensure that all paperwork is squared away, be sure to research and get the necessary permits and registrations needed to operate a legitimate business. This includes obtaining a local business license, registering your company with the relevant State agencies, paying all relevant taxes and fees, and contracting with any professional organizations or associations as required by law.
With all of these responsibilities met, you'll be ready to start working and getting your antique furniture refurnishing business up and running!
Find Inventory
Refurnishing antique furniture is a great way to bring a sense of history and uniqueness to the home. To start your own refurnishing business, you will need some inventory. You may consider visiting estate sales, thrift stores, or flea markets and scouring them for good prospects. Look for pieces that appear intact, with ornate carvings, and as little wear and tear as possible.
Once you have collected some inventory, you can begin researching each piece according to its style and origin. Equally important to researching the history of the piece is evaluating its condition–changes in wood composition, discoloration from age or sun-exposure are all factors to consider when pricing inventory items for sale.
With these tips in mind, finding antique furniture inventory for an upcycled refashioning business shouldn't be too difficult–just make sure to keep your eyes open for rare finds worthy of restoration!
Find the Training You Need
Starting up a business in the antique furniture refurnishing space can seem daunting, but the rewards can be great. To develop the skills to set up your workbench and tackle a wide range of repair projects, it is worth taking the time to find training programs that meet your specific needs.
Depending on which area or areas you would like to specialize in, you may choose courses focused on specific pieces of furniture, or attend refurbishment classes that provide an overview of all types of antiques. You can even search for short-term apprenticeships to gain hands-on experience with experienced craftspeople and restorers.
Once you have completed your training program and acquired the necessary supplies, you will be ready to start helping new and pre-owned antique furniture find its true potential—and running a thriving business.
Find Your Location
If you're looking to start a business in antique furniture refurnishing, the first step is to find the right location. Your location needs to be in an area with a high demand for these services as well as a concurrent need for used furniture items. Take time to research local thrift stores and second-hand shops nearby and inquire about the volume of customers within those locations.
Knowing the market's demand will help you determine what price-points could be successful for your business. Additionally, consider locations that already offer services similar to yours so you can easily identify potential competitors in the area.
With thoughtful consideration into the local target market, you'll create the perfect environment for launching your antique furniture refurnishing business off on the right foot!
Get the Required Equipment
Starting an antique furniture refurnishing business can be quite a rewarding venture; however, it often requires specialized tools and equipment to make your dream a reality. Most importantly, you'll need the basics such as sandpaper, screwdrivers, saws and drills.
Depending on what type of materials you'll work with and refinish, you might consider other more complex tools such as polishers, staplers, buffers and chisels. Additionally, it's important to invest in dust masks and protective eyewear as well as gloves when necessary.
Lastly, ensure you have access to plenty of workspace including a pallet where all the supplies are within easy reach. With the proper equipment in place, you can tackle all kinds of antique furniture projects!
Hire and Train Staff
Starting an antique furniture refurnishing business can be a great way to turn a passion into a successful career. However, before you start working on projects, it's important to hire and train the right staff for the job. Staff with restoration experience or expertise in antique furniture can provide invaluable insight into reviving pieces of history.
To ensure success of your business, consider imparting relevant training to existing staff and equipping them with necessary skills for the job. Training may include topics like basic woodworking techniques and materials, finishing details, knowledge of furniture styles and periods, familiarization with tools and processes involved in refurbishing antique furniture.
Along with technical training, it may also be beneficial to provide customer service training so that your staff can interact positively with clients.
Market Your Business
Starting an antique furniture refurnishing business can be a great way to earn extra income if done correctly. One of the most important steps is to market your business in order to draw awareness and potential customers.
You can do this by utilizing digital media such as setting up a website or hosting online ads. Another way to get the word out about your new venture is by printing flyers and signs that you can place around town, or attending local events and networking with people who may have an interest in your services.
Social media outlets also provide vast audiences for advertising, as long as you post regularly and have fun engaging with users on their posts too. Word-of-mouth referrals are also an effective marketing tool, so make sure to offer referrer discounts for people who bring in more business!
---
How much does it cost to start an Antique Furniture Refurnishing Business?
Have you ever dreamed of owning and running a business? If so, have you considered starting an antique furniture refinishing business? This type of business can be lucrative and rewarding, but it does require some upfront investment and preparation. In this section, we'll take a look at the cost of starting an antique furniture refinishing business and what you need to consider when making your plan.
Startup Costs
The first thing to consider when starting any new business is startup costs. When it comes to antique furniture refinishing, these startup costs will include the required tools, materials, equipment, supplies, and workspace. For example, if you are going to be working out of your own home or garage then you'll need to invest in some basic items such as a workbench, power tools (drill press, saws, etc.), sanders/grinders/polishers, rags/brushes/sponges for cleaning and buffing the pieces, finishing products (stains/sealants), protective gear (gloves/masks), etc. Additionally, depending on where you live there may be certain building codes or zoning ordinances that must be met prior to setting up shop in your own home or garage.
Marketing & Advertising Costs
Once your workspace is set up and ready for use it's time to start thinking about marketing and advertising costs. These costs will vary based on the type of marketing strategies that you decide to pursue but could include website design fees (if applicable), paid advertising campaigns (Google Ads/Facebook Ads), print ads in local papers or magazines, flyers & brochures distributed around town or mailed directly to potential clients/customers. Additionally sending out samples of your work via email or providing free consultations can also help get the word out about your new business.
Labor Costs
Finally labor costs should also be taken into consideration when starting an antique furniture refinishing business. Depending on the size of your operation this could mean hiring other workers or subcontractors who specialize in certain areas such as carpentry or upholstery work. Of course if you plan on doing most of the work yourself then labor costs will not factor into your overall budget quite as much. Even still though it's important to factor in any time spent on sourcing materials (woodworking stores) as well as searching for potential clients & customers online through various social media platforms etc.
Starting an antique furniture refinishing business can be both profitable and enjoyable for entrepreneurs who have a passion for restoration projects and woodworking skillsets alike! However before taking the plunge it's important to understand how much it will cost beforehand due to startup costs (tools & materials), marketing expenses (websites & ads), and labor rates (hiring outside help). By taking all these factors into account from the beginning entrepreneurs can ensure they are well prepared for success!
---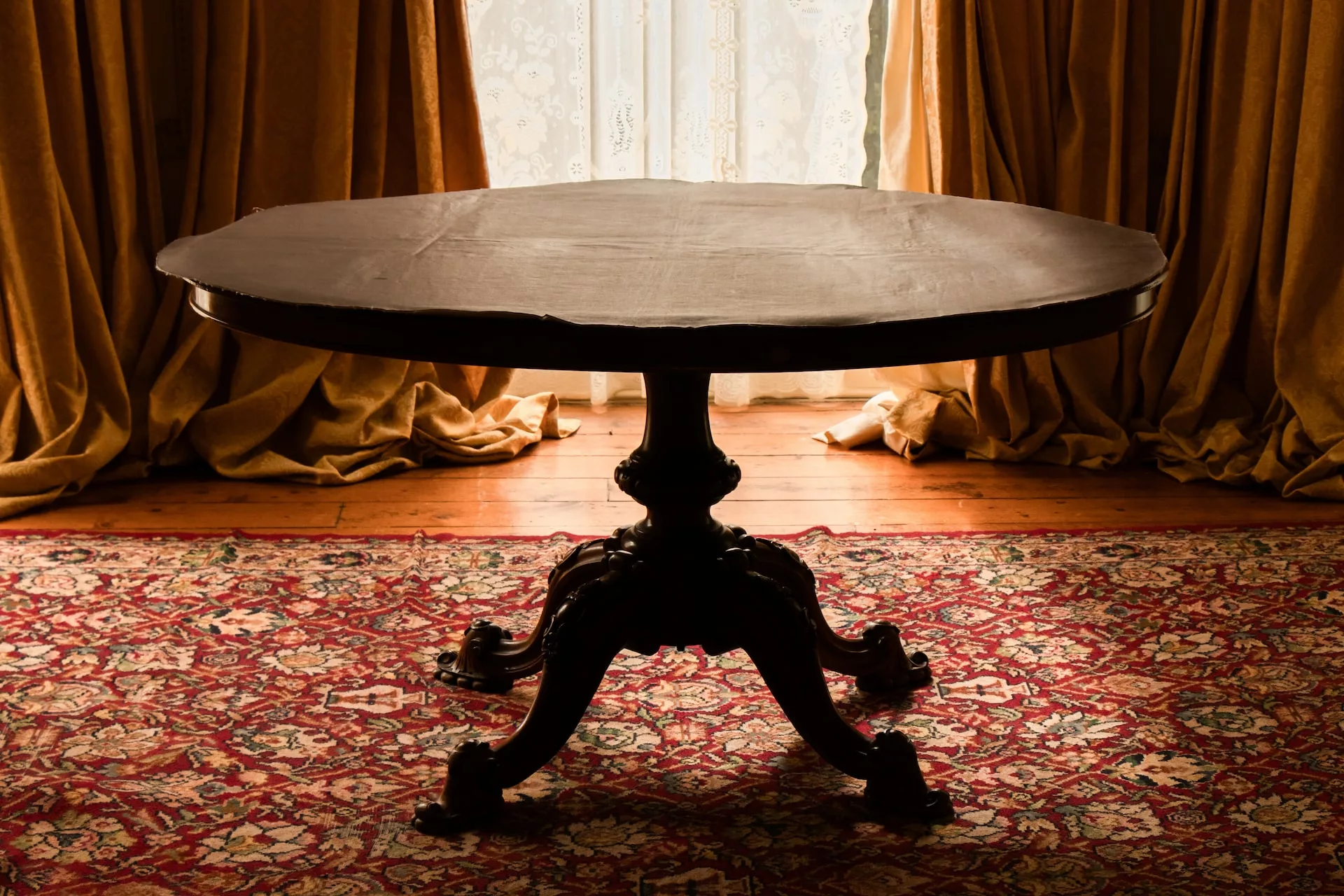 How do I find customers for my Antique Furniture Refurnishing Business?
Are you an aspiring entrepreneur considering starting a business in furniture restoration and refurnishing? It can be intimidating to launch a new business, especially if it involves expensive products like antique furniture. But the great news is that there are plenty of customers out there who may love your unique handcrafted pieces, so don't let fear prevent you from following through on this rewarding venture. In this section, we'll give you some tips for finding customer leads to get your antique furniture refurnishing business up and running. Read on to see how savvy marketing strategies combined with quality customer service could turn your passion into a thriving career!
Define Your Target Market
Understanding your target market is an important part of finding customers for any business, especially an antique furniture refurnishing business. You will want to identify key characteristics of the people who would be interested in this kind of service and tailor your marketing strategy accordingly. Are they wealthy homeowners who prefer luxury antiques? Do they collect vintage pieces or repurpose them? Maybe they are architects looking to source distinctive furnishings for their projects.
Consider the age group, location of potential buyers and their needs when defining who would make up your target market so that you can craft effective marketing campaigns. Targeting certain demographics allows you to get creative with how you engage potential customers, giving your antique furniture refurnishing business more of an edge in gaining new patrons.
Create a Marketing Plan
Crafting a marketing plan for an antique furniture refurnishing business is not as daunting as it sounds. The first step is to identify what sets your business apart from the competition. This could include using high-quality materials, specializing in certain design styles or offering faster turnaround times.
Once you have established your unique selling point, create a list of the most effective promotional outlets for your business. You may choose to advertise through traditional print media or focus on digital platforms such as social media and email campaigns. Additionally, offering incentives such as discounts or free shipping can help attract more customers to your services.
Finally, don't forget to target potential customers who may be unaware of your shop's refurnishing capabilities – expand your reach beyond antique lovers to interior designers and builders looking for specialty pieces. With some savvy marketing tactics and a comprehensive promotional plan in place, you can find plenty of customers for your new antique furniture refurnishing business!
Build a Web Presence
Building a strong online presence for an antique furniture refurnishing business is an essential part of finding customers today. Advertising key services and showcasing examples of unique pieces or finished works by way of a website or social media can really grow attention from the consumer market. Investing in a professionally-designed website will help project competence and quality, making it easier for customers to reach out with questions or make purchase inquiries.
Utilizing search engine optimization techniques to make your website visible on popular platforms can also be beneficial in growing your customer base, as well as regularly building content such as blog posts that target specific keyword phrases directly related to the products you specialize in.
A robust web presence is one surefire way to help build your business's reach and ultimately find more customers within the antique furniture refurnishing market.
Use Organic and Paid Social Media
If you're looking to refurnish antique furniture as a business, social media can be an effective marketing tool to help you find customers. Organic and paid social media strategies can each be used effectively to spread the word about your services.
By using organic social media, such as regularly posting quality content on your business' accounts, you create brand recognition and build relationships with potential customers. On the other hand, paid social media is created for businesses that want to increase their visibility by reaching more people than through organic tactics alone. This type of strategy allows businesses to target specific types of users who may be interested in their services or products.
Utilizing both organic and paid social media opens up the opportunity for prospective customers to engage with your business on a much larger scale. Leveraging the power of these tools will help you promote your antique furniture refurnishing business even further!
Find an Influencer
Finding the right influencer for your antique furniture refurnishing business can be essential for success.
It's important to identify potential influencers that have a solid follower base and understand the antique furniture market. Analyze the platforms they use and determine which social media channels are best for you. Additionally, it is advisable to assess their engagement levels to ensure they sufficiently support their followers by responding to comments and messages.
Interacting with influencers while adhering to their industry standards will help create a strong relationship and eventually lead to a successful collaboration. In conclusion, finding the perfect influencer for your business doesn't have to be difficult if you do your research in advance.
Advertise in Local Publications
If you're in the antiques refurnishing business, advertising your services in local publications can be an effective way to draw in customers and expand your business. One key to success is to clearly communicate services you provide, as well as any other unique selling points that make your business stand out from the competition.
Word of mouth can also be a great way to connect with potential customers; make sure you are always giving each customer the same experience of quality craftsmanship and friendly service, so they will spread the word about your level of excellence.
Be sure to take advantage of all available media platforms – online magazines, newspapers, radio shows and more – to advertise your antiques refurnishing services; its important to reach targeted audiences in order to start attracting customers quickly.
Get Involved with Local Community Organizations
Joining your local community organizations is an excellent way to begin drawing attention to your antique furniture refurnishing business. Finding different ways to become involved in the organization and interact one-on-one with potential customers can create a positive reputation while exposing people to the services you offer.
Connecting with people through charitable opportunities, attending community events, and volunteering are great ways to get people familiar with your business. If you want an efficient way of reaching potential customers and expanding the scope of your business, diving into local organizations is a great place to start.
Attend Trade Shows
Attending trade shows is a great way to find new customers for your antique furniture refurnishing business. By setting up a booth, your business can be seen by hundreds of attendees and you will be able to make connections with other vendors and clients. Creating a booth that showcases some of the best pieces you have refinished can also be very helpful in getting new customers.
In addition to meeting potential buyers at the show itself, having contact cards or catalogs available with information about your business will help ensure that people remember you after they have left the event. Ultimately, using trade shows as an opportunity to advertise will allow you to reach more individuals than ever with your unique services.
Network with Local Businesses
Starting your own antique furniture refurnishing business can be a great way to make a living, but it's not always easy finding customers. However, networking with other local businesses in the area can give you more exposure and help you increase your reach and build your client base.
Establishing strong relationships with nearby retail stores, galleries and other similar establishments can be a great way of encouraging them to direct new customers to you from their end. You could also offer discounts or special promotions to existing customers that promote referrals from one business to another as an additional incentive.
Networking is an essential element in growing any business and by having good connections with local merchants, you can enjoy success in your antique furniture refurnishing business.
Get Listed in Online Directories
If you operate an antique furniture refurnishing business, an effective way to build your customer base is to enlist yourself in online directories. Creating a presence for your business on the web will allow customers to locate your services easily and conveniently. When submitting your information, be sure that all provided details are accurate and up-to-date; small inaccuracies such as typos or incorrect contact information can make it more difficult for customers to find and contact you.
Additionally, viewing sample profiles of other registered businesses in the same industry can provide new ideas on how to tailor your profile while giving potential customers an idea of the full extent of repairs and services offered. Listing yourself in online directories provides an inexpensive yet powerful tool for getting customers, enabling you to reach out beyond your immediate surroundings and increase business growth.
Starting an antique furniture refurnishing business is a great way to combine your creative skillset with a profitable business model. With the right equipment, knowledge, and commitment, you can build a successful business in this sector. By researching the marketplace, considering what type of services and products to offer, and gaining the necessary permits and licenses, anyone can get started on their path to being an antique furniture refurnisher.