Are you looking for an entrepreneurial endeavor that not only allows you to express your creative side but also gives back to the community? If so, starting a bottled juice company may be just the challenge you've been longing for. With this ultimate guide at hand, transforming your vision into reality can become a more straightforward and enjoyable process. Learn how juicing with fresh produce sourced locally can help create nutritious beverage options for health-conscious individuals in need of convenient on-the–go snacks. Find out what supplies are necessary to get started and why keeping up with local regulations is essential before launching your business.
Table of Contents
---
What is a Bottled Juice Company?
A bottled juice company is one that specializes in bottling, preserving and distributing its own line of juice products. Many types of juice can be bottled, such as concentrates or those made from freshly squeezed fruits and vegetables. Bottled juices are convenient for both production, packaging and consumption – they're shelf-stable, easy to transport and typically require minimal preparation on the part of the consumer. Moreover, thanks to food safety regulations enforced by governments around the world, companies that bottle juice must ensure their product meets high hygiene standards to prevent potential contamination. As such, typical production processes involve activities ranging from cleansing and sanitizing equipment, to quality control tests which check the pH balance and sugar content of the products. To find out more about how bottled juices are produced and sold commercially, it's worth researching into major players in this sector.
---
Why would I want to start a Bottled Juice Company?
The bottled juice industry is one of the fastest growing markets in the beverage industry, and it has become increasingly popular among entrepreneurs. If you're thinking of starting a bottled juice company, there are plenty of reasons why it can be a successful venture. Let's dive into some of them.
Easy to Get Started
Starting a bottled juice company doesn't require a lot of capital or expensive equipment. It can be done with just an idea and the right resources. You don't need to make large investments in machinery or equipment like other businesses require, so you can get started quickly and easily.
Healthy Profits
The demand for healthy beverages is growing rapidly, and people are willing to pay more for quality products that are good for their health. This means that if you offer quality products made from fresh ingredients, you should be able to make healthy profits from your business. Moreover, since consumers are now more aware about health issues, they will actively seek out healthier options instead of sugary drinks or sodas.
Room to Grow
There is plenty of room to grow in the industry because there is always room for new ideas and innovations when it comes to bottled juices. You can create unique flavors that appeal to different demographics or offer organic juices made with only natural ingredients. You could also focus on creating vegan-friendly beverages or even create smoothie combinations that cater to particular dietary needs or preferences such as gluten free or low sugar options. The possibilities are endless!
Starting a bottled juice company can be a great way for entrepreneurs to capitalize on the growing demand for healthy drinks while also making a profit at the same time. With its easy start-up costs and potential for growth, this business model offers plenty of advantages over other types of businesses and industries as well as potential customers who want access to healthier options than traditional soft drinks and juices found in stores today. So if you're looking for an exciting business venture with plenty of potential, starting a bottled juice company might be just what you're looking for!
---
How do I start a Bottled Juice Company?
Do you have a passion for creating delicious, healthy beverages? Are you looking to start your own business and become an entrepreneur in the beverage industry? Look no further! Starting a bottled juice company is one of the most rewarding and exciting opportunities available. Not only are you guaranteed success due to the increasing demand for healthier drinks, but also because it's relatively simple to do compared to many other businesses. In this blog post I'm going to provide all the information necessary for anyone with big dreams about starting their own branded bottled juice company.
Define Your Niche
Starting a bottled juice company is an exciting entrepreneurial endeavor that can provide huge rewards if done properly.
One critical aspect to consider when establishing this type of business is clearly defining your niche. You should consider your ideal customer, the type of juices you want to be producing, and what makes your product different and special from other bottled juice competitors.
Additionally, understanding and knowing the current trends in both flavor preferences as well as convenience will help you determine what sets your product apart from the competition. Taking the time to define your niche will help ensure the success of your bottled juice business.
Create a Business Plan
Creating a business plan for starting a bottled juice company is an important first step in the process of getting your venture off the ground. It is essential to be well-prepared when launching a new company and having a solid plan helps crystalize your vision and plans, while offering direction and clarity.
A few key areas to consider while crafting your plan include defining the components of your product including ingredients, taste profiles, packaging, pricing and production timeline; estimating initial investments needs; studying target markets and competition in the industry; deciding on marketing and sales strategies; laying out staffing plans; preparing financial projections and more.
A business plan should capture all of these essential points as you start out with establishing and standing up your business.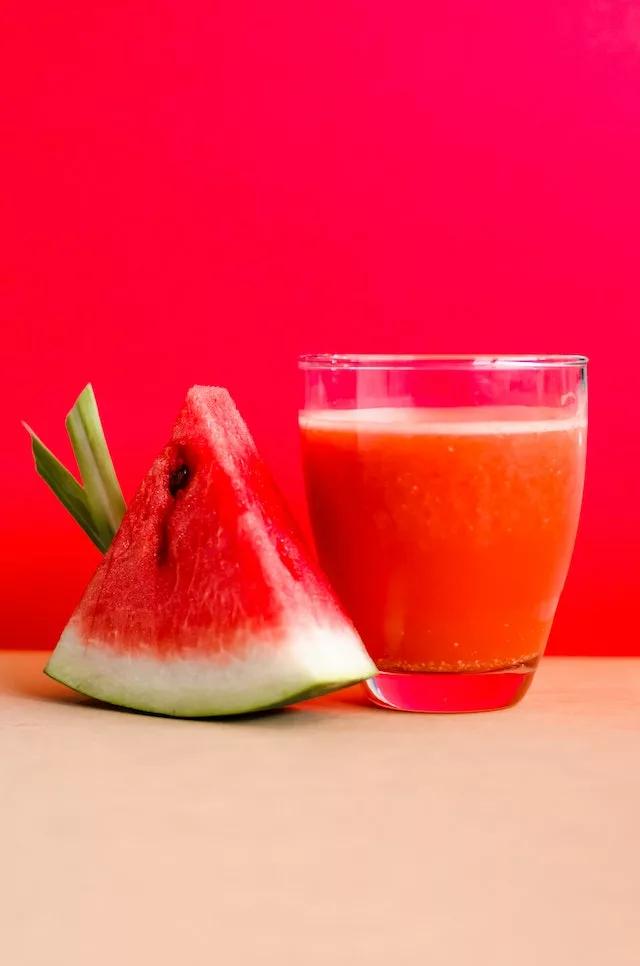 Find Funding for Your Business
Starting a business can be a costly and involved endeavor, especially if you're aiming to produce something like bottled juice.
Fortunately, there are several avenues you can explore to secure the funds needed for your operation. Consider loans from local banks and credit unions, government grants, venture capitalists, or Angel investors who are interested in growing businesses.
Additionally, crowdfunding sites such as Kickstarter offer an innovative way to bring in investments from family and friends toward your new venture. Whichever route you choose, be sure to ensure that your proposal is compelling enough and fully developed to draw interest from potential funders.
With research and proper preparation you'll soon have the financial backing for your bottled juice Company!
Get the Necessary Permits and Registrations
Starting your own bottled juice company can be an exciting, rewarding venture. However, it's important to make sure you've taken care of all the necessary permits and registrations before you begin producing any product.
Depending on where you are in the world and what kind of product you're making, the exact documents you'll need may vary. It's a good idea to check with local authorities to make sure that you meet all the requirements for manufacturing, distributing and advertising food products.
Obtaining safety certifications may also be mandatory depending on the type of production and retail methods being used.
Lastly, if you're planning on selling across state lines, research the specific regulations for each targeted area in advance so that when it comes time to apply for permits or licenses, everything will be ready to go. Accurate information and careful preparation is key to success in this field.
Decide If You Should Make Yourself or Outsource to a Contract Manufacturer
When considering whether to start a bottled juice company, entrepreneurs need to ask themselves an important question: Should they produce the product in-house or outsource the production process to a contract manufacturer? Making this decision can be daunting, so it's best to arm yourself with facts.
In-house production allows for better control of production processes and quality assurance, as well as more creative freedom. However, it can also require expensive investments in both machinery and manpower as well as reliable suppliers of ingredients and packaging.
Outsourcing is advantageous because manufacturers already have the necessary equipment and knowledge of product manufacturing techniques. It also frees up valuable resources that entrepreneurs might need to focus on marketing and sales.
Ultimately, you must carefully weigh the pros and cons before committing to one option or another.
Find Your Location
Starting a bottled juice company can be both exciting and intimidating. While the potential of success is great, there are many factors to consider in order to make it happen.
Where you choose to set up shop can play a crucial role in how successful your company becomes. The ideal location should include access to a variety of fresh produce, transportation options for getting the product from farm to factory, favorable business regulations, and an available labor force.
Understanding these variables will give you a better chance at success and ensure your bottled juice company has what it needs to grow.
Get the Required Equipment
Starting a bottled juice company requires more than just an idea and enthusiasm – specific equipment is needed to get it off the ground. This equipment consists of things such as bottling machines, a conveyor system, a capper and canning line.
Depending on if you choose fill-to-order or pre-bottled items, the machinery requirements will be different. Fill-to-order machines need to be able to take care of large amounts of liquid filling, so it's important to research which ones are most applicable and efficient for your needs.
Additionally, other types of equipment such as capping and sealing systems all need to be considered. Finding the right supplier who is familiar with this type of business is key to being successful in making great juices that customers will love.
Hire and Train Staff
Starting a bottled juice company is an exciting venture, but it requires the right team of people in order to have success. Make sure you are investing in the right employees, as they need to understand the industry and ethics of your company.
When hiring staff, make sure they have experience with food science or food production so that they are well-informed with the operational decisions needed to be successful. Beyond selecting the perfect staff members, training them is also essential as well.
It's important that they know safe handling processes and proper behaviour while making your product. Schedule regular meetings to ensure that everyone on your team remains informed about the newest regulations and practices within your industry and reinforce processes around cleanliness and clean labels for your customers.
Investing in proper training for your staff will go a long way towards ensuring a successful start of your new enterprise!
Market Your Business
Starting a bottled juice company can be a great way to create a profitable business, but successful marketing of the product is essential for it to thrive. To launch effective marketing campaigns, identify your target customers and decide which methods will reach them best.
Social media channels are excellent for engaging with people directly and offering promotions. Local print or radio advertising may also be helpful in connecting with local customers.
Email newsletters can further allow you to build relationships with potential buyers and keep them informed about new product releases or seasonal specials.
Lastly, consider optimizing your website for search engine optimization (SEO), so potential customers can easily find you online!
With the right combinations of digital and traditional marketing efforts in place, your bottled juice company can be well on its way toward success!
---
How much does it cost to start a Bottled Juice Company?
Have you ever wanted to start your own bottled juice company? If so, you may be wondering what it takes to get started and how much it will cost. This section will provide an overview of the costs associated with launching a successful bottled juice business.
One of the first steps in starting a bottled juice business is to develop an idea and find a market for your product. After that, you'll need to purchase all of the necessary equipment, supplies, and ingredients needed to produce your product. Depending on the size and scope of your operation, this could include anything from large machinery to smaller items like bottles and labels.
You'll also need to factor in the cost of marketing and advertising your products. This includes creating promotional materials such as brochures, flyers, or website designs; hiring staff for customer service; buying space for booths at trade shows or events; buying ad space in magazines or newspapers; or investing in digital marketing campaigns such as pay-per-click (PPC) ads on Google or retargeting campaigns on social media platforms like Facebook and Instagram.
Finally, there are administrative costs associated with running a bottled juice business that must be considered. These include purchasing insurance policies for your business; obtaining licenses and permits from local authorities; investing in accounting services such as bookkeeping software; setting up payment processing systems for online orders; filing taxes each year; and more.
Starting a bottled juice business is no small feat—it requires careful planning, research, and financial investment. But if done correctly, it can be extremely rewarding both personally and financially. By researching the costs associated with starting a business beforehand, you can ensure that you have enough capital to make it happen without overextending yourself financially in the process.
---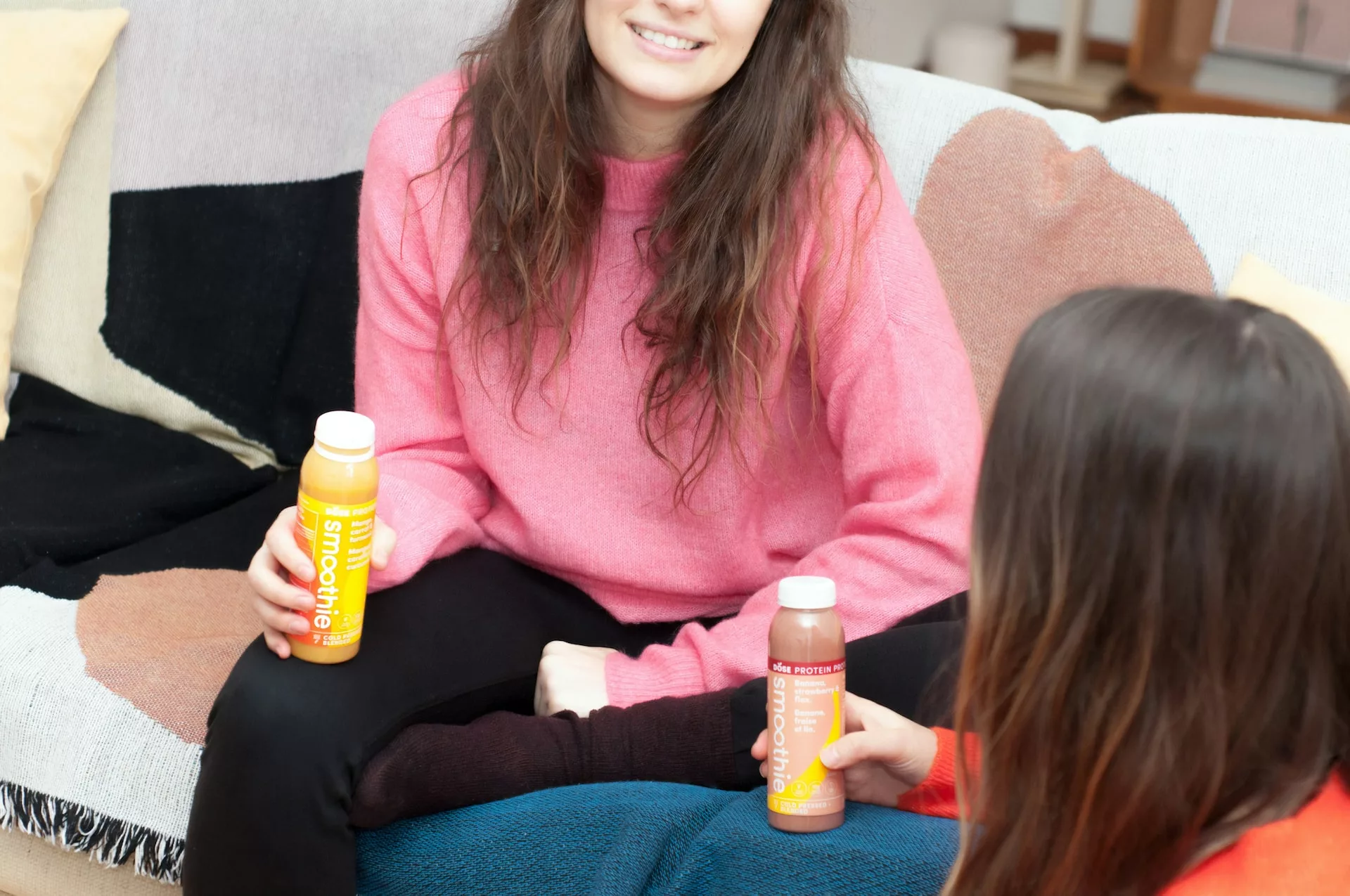 How do I find customers for my Bottled Juice Company?
If you're an entrepreneur looking to start a bottled juice company, there are many factors to consider. From funding and creating the product, to marketing and finding customers — all require hard work and dedication. Figuring out how to reach potential buyers can be particularly daunting, as simply setting up shop somewhere might not bring in enough sales for your business. So when it comes time to find new customers, don't be scared – just keep in mind that with proper planning, perseverance and commitment you'll eventually achieve success! In this section I will discuss different approaches that have worked well for other entrepreneurs hoping to generate sales for their businesses.
Define Your Target Market
Having a well-defined target market is essential to creating an effective promotional strategy for any business, including your new bottled juice company. In order to find customers, you will need to know who you should be targeting and what messages will most appeal to them.
To do so, begin by creating customer personas that represent the types of customers you think will purchase your product. Be sure to include their age, interests, habits, and location—information that will help you shape effective marketing campaigns tailored specifically to each persona.
Once complete, investigate potential marketing channels—including both online and offline outlets—that are most likely to reach these demographics. With a thoughtful approach, your targeted campaigns are sure to bring success!
Create a Marketing Plan
Crafting an effective marketing plan for your Bottled Juice Company requires taking the time to understand who your target customers are, identifying which channels are best suited to reach them, and developing a content strategy that speaks directly to them.
Refining customer personas, brainstorming and testing different advertising channels and messages that have a positive ROI are all essential steps in creating a successful marketing plan.
Ultimately, engaging potential customers with authentic and meaningful experiences will be paramount to driving sales of your product. If done right, your marketing efforts can help build brand recognition and loyalty over time – ensuring a steady stream of customers for years to come.
Build a Web Presence
Building a strong web presence is essential for small businesses like your Bottled Juice Company. It can help you reach customers you never would have connected with before.
Start by creating social media accounts and amplifying your content. Then make sure you take advantage of search engine optimization so that potential customers can find you easily when they're looking for locally produced juice or beverages.
You can also use this as an opportunity to engage with customers and build relationships with them online. Showcase what makes your bottles stand out through photographs, videos, stories, customer reviews and events.
Doing so will not only help you grab attention online but also ensure that visitors coming to your website stay longer, resulting in more sales.
Use Organic and Paid Social Media
Starting a business in the food and beverage industry requires a lot of hard work, dedication and an effective social media presence. If you own a bottled juice company, organic and paid social media can be extremely helpful in finding customers.
Organically, start off by creating posts that highlight your products, connect to the local market, provide educational content related to juice-making and emphasize the healthiness of the ingredients. For example, use images that showcase organic produce used to make your juices – appealing visuals will instantly draw people's attention.
At the same time, using paid social media tactics is a great way to get your product in front of relevant audiences as quickly as possible. By setting up pay-per-click advertising campaigns on platforms such as Facebook or Instagram, you will be able to reach potential consumers who may not have been aware of your brand before.
Investigating further into niche marketing with sponsored influencers or video commercials will help your business continue its growth trajectory. All these measures are highly beneficial for businesses like yours looking to expand their customer base using organically informed social media strategies strengthened by targeted ads.
Find an Influencer
Finding influencers to market your bottled juice company is a great way to grow your customer base. Influencers can provide access to a diversified and mostly engaged audience, as they create content that resonates with their followers.
When searching for the right influencer, consider how well their page and values align with those of your company. You also want to make sure that the influencer's target audience matches up with the one you want to reach.
Additionally, look at metrics that demonstrate the quality of their engagement such as post engagement rates, reach, and video view counts. This will help you evaluate if the person or brand you choose is truly able to generate results for your business.
Advertise in Local Publications
Starting and running a bottled juice business can be challenging in the beginning, but smart advertising with local publications can help get the word out about your product and potentially increase customers.
Through doing research online, contacting papers or magazines directly, or even asking for referrals from other businesses in the area, you can easily find publication options that will benefit your business by putting it in front of potential customers.
Taking advantage of promotional offers or discounts on space sizes may also bring down costs associated with getting advertisements published. Remember to check local industry publications as well since you'll likely have an audience more familiar with the ins and outs of thejuice market closer to home. This way you'll have a better chance of reaching customers who are truly interested in what your business has to offer.
Get Involved with Local Community Organizations
As your bottled juice business takes off, you may be wondering how to find customers. One of the best ways to discover new customers is to get involved with local community organizations such as places of worship, schools, or charity groups. You will not only learn about the community and the needs of its members; you may also find yourself connected to potential buyers.
You can donate samples at events and offer discounts, offering rewards for word-of-mouth referrals that lead to consistent business. Such positive engagement with groups in the community will raise your visibility as a brand, making it easier for more people to trust you and buy from you.
Attend Trade Shows
Trade shows can be a great way to find customers for your bottled juice company. With dozens (or even hundreds) of companies presenting their products, you'll have easy access to the right audience in one place and you can use this opportunity to introduce people to your product. Make sure that your display is eye-catching, interactive and includes plenty of samples so visitors can get a taste of the quality of your product.
Additionally, it's important to have knowledgeable staff on hand to answer any questions potential customers may have about your product. A well-executed trade show display can potentially reach an audience far larger than what traditional methods can offer, leaving you with an abundance of new customers!
Find Distributors Interested in Carrying Your Juice
If you are looking to find customers for your bottled juice company, one of the best ways to do so is by seeking out distributors that offer beverages in the same region as yours. This will help broaden your customer base and showcase your product to a broad range of people. When seeking out distributors, it is important to research who they currently offer and make sure you can meet any criteria of their distribution policies.
It is also helpful to network within the industry to build relationships with potential partners, as having a well-developed professional connection may be beneficial in getting your juice distributed. Make sure any agreement you come up with is clear and concise; this will ensure that both you and the distributor have a mutually beneficial business arrangement.
Network with Retailers
Networking with retailers is an effective way to reach new customers for your bottled juice company. As a business owner, you must think strategically about who could potentially stock and market your product. Look for stores in your local area that may want to feature your juices and make a good impression on their managers or owners by introducing yourself and telling them about the benefits of carrying your product.
Demonstrate confidence in the quality of the juice and make sure they understand why it will be attractive to customers. From there, develop relationships as well as sound sales pitches that will convinve them to give it a try.
Benefits like exclusive discounts or promotions can also go a long way towards convincing retailers that stocking and promoting your product is worth their while. With this technique, you will be able to skyrocket the success of your new juice company!
Bring Your Business to Local Events and Festivals
If you're looking to drive awareness of your bottled juice company and find new customers, why not try attending local events and festivals? This strategy can be a great way to promote your business and capitalize on potential foot traffic. Speak with local vendors about the best opportunities for your business.
Additionally, consider bringing promotional items like coupons or promotional signs with your messaging and look for opportunities to tastings and talks throughout the event. While results won't be immediate, engaging in conversations with people who attend the event may help increase sales over time.
Get Listed in Online Directories
If you own a Bottled Juice Company, one of the most effective marketing strategies can be listing your company's information in relevant online directories. This can help to bring more visibility to your business and draw new customers who may not have known about you otherwise. You'll want to make sure to list all the important details about your company so potential customers have enough information to reach out if they're interested.
It is also important to stay organized and manage any changes that happen with your business like address or contact info. When possible, link back from other related websites as this will demonstrate reliability in potential consumers. Listing yourself in online directories is key for creating a successful Bottled Juice Company!
Offer Coupons and Discounts
Offering coupons and discounts to attract customers is a classic tactic employed by many successful businesses. For example, in order to draw new customers to your bottled juice company, you can distribute promotional codes or product coupons that provide a discount to the regular price of your juices. You may also want to consider offering a loyalty coupon program where customers who have purchased from your business multiple times receive bonus rewards or exclusive access to specific types of offers.
Your goal should be to encourage return visits and respond promptly if questions arise with regards to discounts or promotions. With the right combination of marketing tactics and time spent developing customer relationships, your bottled juice company will have plenty of satisfied customers that keep coming back for more.