Opening a coffee shop from scratch can be an exciting but also daunting prospect if you've never done it before. There are so many things to consider as well as potential pitfalls along the way. But with enough planning, research, and commitment, starting up your own cafe is absolutely achievable – and extremely rewarding. In this blog post, we're going to take detailed look at the process of launching your very own coffee shop: From concepting ideas all the way through dealing with opening day jitters! By arming yourself ahead of time with key information about how everything works behind-the-scenes in the café world, you'll have a much better chance of success as a future business owner. So let's get started!
Looking for a complete guide to opening a coffee shop? Learn everything from starting your coffee shop to finding customers in this ultimate resource for starting your coffee shop.
Do your research
Starting a coffee shop is no easy task. It takes a lot more than just having the passion for coffee to be successful. Whether you're planning to open a local cafe or an online store, you must do your research and get familiar with the ins and outs of the coffee industry.
It's important to understand that starting a business isn't just about brewing up some good java; it requires extensive knowledge about running a business as well. If you want to start your own coffee shop, you should consider doing some research into what it takes to be successful in this field.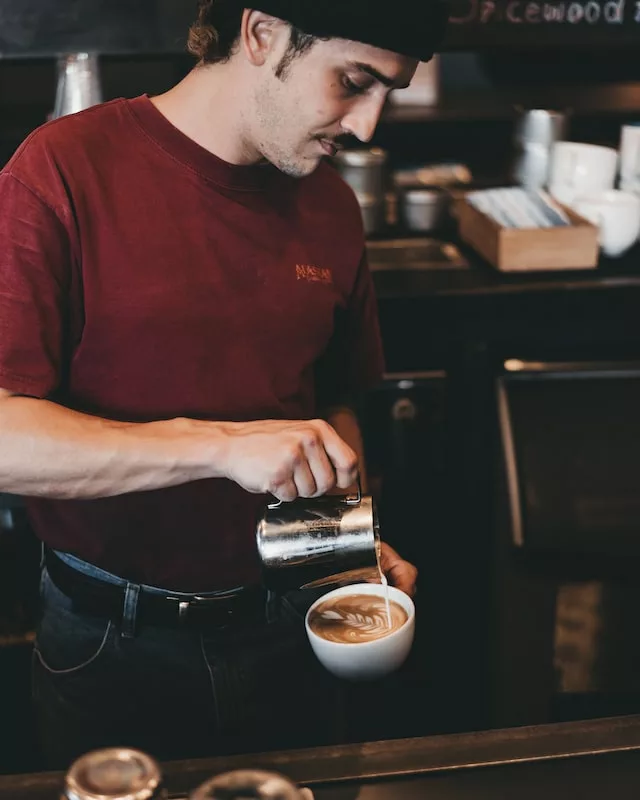 The first thing to consider when starting any type of business is understanding your coffee shop's target market. In order to create an effective product or service, you need to know who will be buying it, as well as their preferences and needs. With the specialty coffee sector becoming increasingly popular nowadays, there are plenty of options available for potential customers depending on their taste and budget. Finding out which types of beans they favor or whether they lean towards flavored drinks can give you an edge over competitors in the area.
Next up, it's important to have a good grasp on what kind of equipment and inventory your coffee shop will require up front. You will need reliable grinders, espresso machines, refrigerators and freezers among other things- all items that fall under a sizable initial investment cost wise. Being aware of these costs can help keep you prepared for any unexpected expenses along the way.
Finding financing for your venture can also be challenging; so it helps to reach out to different banks and lenders in order gain access to funds before launch day arrives. It might even prove useful to spend some time speaking with existing owners in the same field who can provide valuable advice on how best structure investments and avoid potential pitfalls ahead in time.
A great deal of effort should also go into understanding regulations related both at the federal state level, especially those related to food safety requirements such as Food Handler Certification Program (if applicable). Additionally, obtaining permits required by state/county regulations needs due diligence prior as well during operation stage so that everything stays compliant while growing stronger each day by meeting consumer expectations on quality grounds!
Overall, thinking through all aspects step by step helps set realistic expectations around what lies ahead when entering this lucrative but equally demanding industry: from understanding customer preferences & inventory/equipment selection all through signup paperwork & legal compliances- such thorough groundwork sets up cafes for long-term success!
Secure financing
Securing financing is often one of the most important steps when starting up a business. This is especially true if you're planning to open a coffee shop, as it requires quite a bit of upfront capital. When starting your own venture, you may consider obtaining a loan, seeking out investors, or using your own personal savings and resources.
If you opt to take out a loan, it's important to do plenty of research into different lenders and understand their terms and conditions in full before agreeing to anything. It can be useful to get pre-qualified for loans so that you have an idea of what amount you'll end up paying in interest on any given amount borrowed.
Another option is seeking investments from private or institutional investors who are looking for high returns. Having such backers could be beneficial when it comes to expanding your business operations down the road. Investors may have certain expectations or agreement stipulations; do your due diligence to ensure that everything lines up with your original vision for the business. Ensure that all agreements are put down in writing with clear expectations for each party involved.
Using your own personal savings may require some discipline and dedication but can prove to be incredibly rewarding in the long run, as all profits become yours without needing shared with anyone else. Before investing in any equipment or property, be sure to calculate how much money you will need not only now but also months down the line until you start seeing returns on your investment so that budgeting accordingly doesn't become an issue.
Finally, regardless of which financing method you choose, setting up a plan on how funds will be used can help make launching more efficient since there won't be any misused resources while moving towards profitability further down the line!
Find the perfect location
Finding the perfect location for your coffee shop can be a daunting process, but it doesn't have to be. While it is essential to consider factors like accessibility, diversity and safety, you must also make sure that the spot has enough space for both customers and employees alike.
Location plays a critical role in any business venture, especially coffee shops where customers come in to relax and chat. When selecting potential spots, think about convenience: look for locations which are close by or easily accessible via public transportation. If you're considering opening up shop in an area with a lot of traffic or footfall then you may want to invest in more signage or marketing efforts that draw attention to the store. Additionally, make sure that soundproofing measures are taken so that noise levels don't become an issue when the cafe is bustling with activity!
Once you've picked out a few locations, it's time to evaluate the size of the premises- which should always suit your budget as well as operational needs. A larger space allows room for additional seating arrangements and provides extra storage areas while smaller spaces may need creative furniture solutions and tight inventory control. It's also important to look into zoning laws that could impact how much noise is allowed outdoors (or what types of changes can be made to existing structures).
Taking some time chatting up existing business owners near your prospective location could prove useful as they may provide insight into things such as parking availability or garbage collection times. Similarly spending some time at the site during peak hours can give you an idea of just how much footfall one might expect over some days. Lastly getting feedback from potential customers on whether they find locating & accessing your coffee shop convenient- helps measure success better!
Overall due diligence around picking out the right place helps ensure overlooking crucial aspects doesn't happen: from understanding zoning laws & local regulations all through customer feedback- clear & concise action plan enables smoother transition towards profitability afterwards!
Hire staff
If you're looking to hire staff for your coffee shop, you'll need more than just baristas and managers. A successful business requires a wide variety of positions, each with its own set of skills and duties, to ensure that all aspects of the operation run smoothly.
For starters, you should consider hiring baristas who are skilled in making espresso drinks and possess customer service experience. They will be responsible for taking customer orders and ensuring that drinks are made correctly and efficiently. You may also want to look into hiring assistant managers who can help support the head coffee shop manager in overseeing day-to-day operations at your coffee shop. These individuals must have excellent organizational skills, a keen eye for detail, and an ability to handle personnel issues as needed.
You'll need dedicated cashiers for customer payments and bar backs who can handle stocking shelves and cleaning dishes. Customers will also appreciate knowledgeable baristas who can answer their questions about different types of coffees or recommend pairings with pastries or snacks. Additionally, depending on the size of your business, it may be beneficial to hire a shift supervisor or quality control specialist to ensure consistent product quality throughout the day.
Appropriately staffing your coffee shop is essential if you want it to run efficiently and serve customers well. Therefore, it's important that you do thorough research on potential employees so that you know what qualifications they bring to the job role before making any hiring decisions. Interviews are great ways to get to know candidates better; however, background checks are also advised since these people will be responsible for handling money transactions as well as food preparation activities in your cafés space.
Whether it's part-time or full-time work opportunities you're offering – make sure everyone has access to resources they need in order to succeed at their job roles within your workplace environment. Employees should always feel appreciated by providing them with incentives (free meals/coffee), flexible scheduling options, generous pay rate allocations etc.. This not only helps foster loyalty between employer-employee relationships but shows those working with you that there is value placed on their contributions within the organization — which goes a long way towards creating an atmosphere where everyone feels respected and valued in return!
Source equipment and ingredients for your coffee shop
Starting a coffee shop requires careful planning and sourcing of the necessary equipment and ingredients. Before you can start brewing delicious coffee, tea, or espresso drinks for your customers, you need to make sure that you have everything you need. Here are some tips on how to source the equipment and ingredients that your coffee shop will need to open its doors.
First things first, you'll need to purchase the right type of espresso machine. It should be able to meet both your customer demands and budget expectations. Consider the size of your cafe when choosing the right model, as well as the number of drinks per hour it can produce. You should also consider getting additional espresso machines if needed. Other essential items include grinders, milk steamers, blenders, and coffee makers.
When it comes to sourcing ingredients for your coffee shop, look for quality beans that have been freshly roasted and are free from any contaminants. Also consider purchasing flavored syrups like vanilla or caramel for specialty coffees as well as other condiments like sugar and sugar substitutes for adding flavor to drinks. Be aware that ingredients like dairy products should be purchased periodically so they don't spoil too quickly – espcially in warm climates! Besides these items you may also want to stock up on cups (ceramic or paper), lids, napkins and stirrers which are all essentials when serving hot beverages in a retail environment.
No matter what type of equipment or ingredients your coffee shop needs sourcing – check with local suppliers first as they usually offer competitive prices compared to online stores and they also provide helpful advice on how best to use their products! Furthermore, arranging bulk orders can bring down costs significantly compared with buying one off items here and there — so always keep an eye out for deals on large scale purchases whenever possible! Finally – check with other local vendors who may be willing to partner with your business – they could potentially provide special discounts on certain products or even help share the costs associated with larger orders depending upon arrangement type/scale!
With all these tips in mind – remember that sourcing quality equipment and ingredients is essential when starting up a successful coffee shop; but setting aside time for research into pricing comparisons between vendors is important too! Doing this will ensure that you have everything you need from day one – allowing customers to enjoy making/receiving their favorite caffeinated beverages every time they visit your cafe's location!
Create a branding strategy for your coffee shop
Creating a branding strategy for your coffee shop can be an exciting and rewarding experience. It's an effective way to differentiate your business from the competition and to create a unique identity that resonates with both customers and potential investors. Here are some tips on how to create a successful branding strategy for your coffee shop.
The first step is to come up with a name and logo for your business. While it may sound simple, this process requires considerable thought as the right name and logo will act as the foundation of your brand identity. Consider asking customers or friends for suggestions or conducting polls to get an accurate idea of what people think about different names and logos you have in mind. Once you've settled on one, make sure to register it so that there are no legal issues regarding its use down the line.
Next, designing marketing materials such as flyers, brochures, website copy, social media posts etc., is another essential part of creating a successful branding strategy for your coffee shop. This is where you get into specifics — like describing the type of drinks you serve, highlighting special offers or promotions, mentioning any popular food items you offer etc.. You want these materials to present clear information about your services yet still be engaging enough so people take notice! Additionally – consider developing loyalty programs which both reward regular customers and bring in new ones!
Finally – start spreading the word! Think about how to strategically reach out to local community networks by sponsoring events or charities; attend industry conferences; run social media campaigns etc.. The key is getting creative — find unique ways to help spread awareness about why people should choose your products/services over others – do this correctly and it could be just what's needed make your business stand out amongst competitors in market space!
Creating a successful branding strategy takes time but when done right – it allows businesses to tap into their target audience's needs/desires whilst providing them with tangible benefits (like discounts/special offers). It also helps businesses stand out from competition – which can lead to increased customer retention rates – ultimately resulting in more revenue overall! So go ahead – devise a comprehensive plan today by considering all aspects of brand identity mentioned above and ensure that everyone associated with the business understands what they need in order to deliver this consistently across all channels – regardless of whether they're interacting with customers online or face-to-face at an event or store location.
With imagination, diligence and a bit of luck, starting a coffee shop from scratch can be an incredibly rewarding experience. By following all the steps mentioned in this post – from researching what customers want to finding the perfect spot – you'll be well on your way to having your dreams of owning a coffee shop become a reality. Good luck!
More Coffee Shop Articles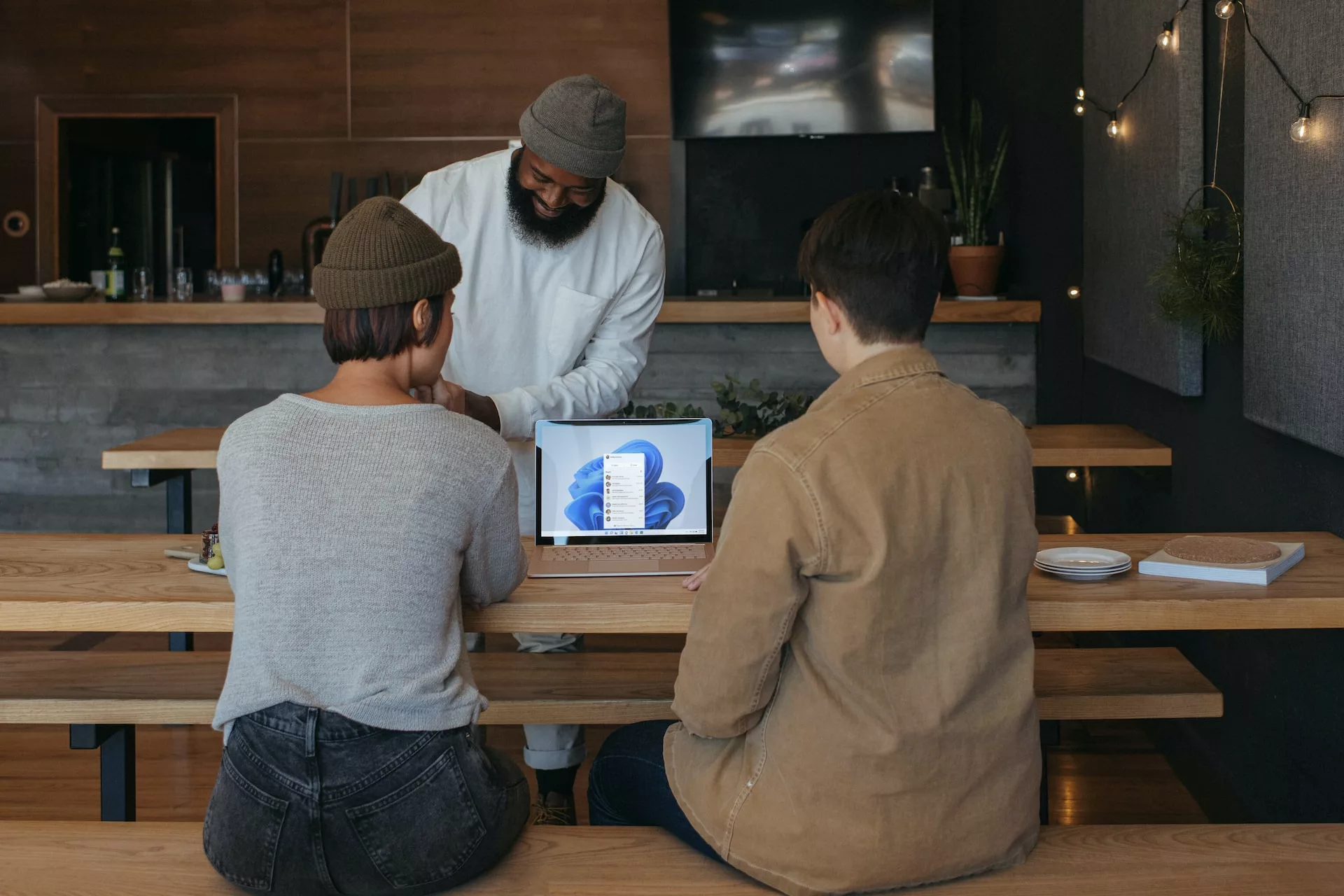 Launching a coffee shop can be an overwhelming task, especially if you have limited resources. Finding the right partner can be an invaluable asset to your business and help you reach your goals faster. In this post, we'll discuss when it's a good idea to find a partner for your coffee shop business.