Starting a coffee shop can be an incredibly exciting process, but it's important to get the nitty-gritty details right in order to create a successful business. One of those essential elements is finding the right suppliers for your coffee and related products; this involves searching far and wide for both quality and affordability. This task may seem daunting, but when you break down what's involved, it becomes much simpler. In this blog post, we'll look at how you can approach sourcing suppliers so that you have everything needed in place so your business is off to the best start possible!
Look for suppliers at local trade shows
When it comes to finding suppliers for your coffee shop, attending local trade shows can be an excellent way to find great options. You can get a first-hand look at the items available, talk to vendors directly, and even gain valuable insight into the industry. Plus, many suppliers offer deals exclusive to these events that you may not find anywhere else.
Attending local trade shows is an efficient way to get up close and personal with potential suppliers without needing to schedule individual meetings or take time out of your day. You can quickly compare different vendors' products, prices, and services in one place. Plus, getting a feel for the businesses themselves and their levels of professionalism helps make sure you hire someone you trust with your coffee shop's operations.
So how do you go about finding local trade shows? Start by searching online for upcoming events related to food, beverages, or business supplies – all terms likely to yield results relevant to your needs. You can also check industry publications like newspapers, magazines and radio programs; often they will have listings of expos occurring in your area as well as displays of vendors who will be participating in them.
Once you select which local trade show you want to attend, make sure that you plan ahead and come prepared. Review pre-show materials such as exhibitor info lists so that you know what businesses are located at the event and which areas they are located in – this way even if it's crowded or overwhelming on the day of the show, you at least have a general plan of action ready beforehand. During the show itself don't forget to bring plenty of business cards; some vendors may even offer discounts exclusively to people whose contact information they acquire from these cards so having them handy might just net you a deal!
Finding suppliers for your coffee shop need not be difficult or expensive – attending local trade shows may just be one of the most efficient ways that allows you to keep both costs down whilst still getting quality products from reliable sources. Plan ahead and make sure you come ready – the perfect supplier could very well be waiting for you at one of these events!
Search the internet for reputable suppliers
When it comes to finding suppliers for your new coffee shop, searching the internet can be a great place to start. With many reputable businesses having an online presence, you can easily compare products and services offered by different vendors in no time at all. Plus, you can save yourself a lot of hassle of personally visiting potential suppliers or dealing with unreliable companies, since many websites include customer feedback and reviews that will give you an overview of the quality of products and services before you commit.
That being said, it's important to make sure that you're actually dealing with reliable vendors when searching online. To ensure that the supplier meets your standards, do a bit of research into their past clients – how long have they been in business? Do they specialize in particular types of products? Are their prices competitive within the industry? Answering questions such as these will help narrow down your search options and make sure that you're only dealing with credible vendors.
It also helps to look for indications that a supplier may not be up to code – for example, read through customer reviews carefully; if there is an excessively large number of negative comments about poor service or low-quality items this should be taken as a warning sign. Additionally, double check the payment terms listed on their website; reputable suppliers should never require full payment upfront without any kind of guarantee offered in return.
Ultimately, searching for reputable suppliers on the internet is one way to find cost-effective vendors who offer good quality goods. Websites such as Yelp and Google Reviews can provide helpful insights into potential suppliers by showcasing actual user feedback; however always keep in mind to also verify other aspects such as delivery terms or payment methods directly with each company before signing any contracts. By taking all these considerations into account when evaluating different vendors online, finding trustworthy suppliers will become much easier!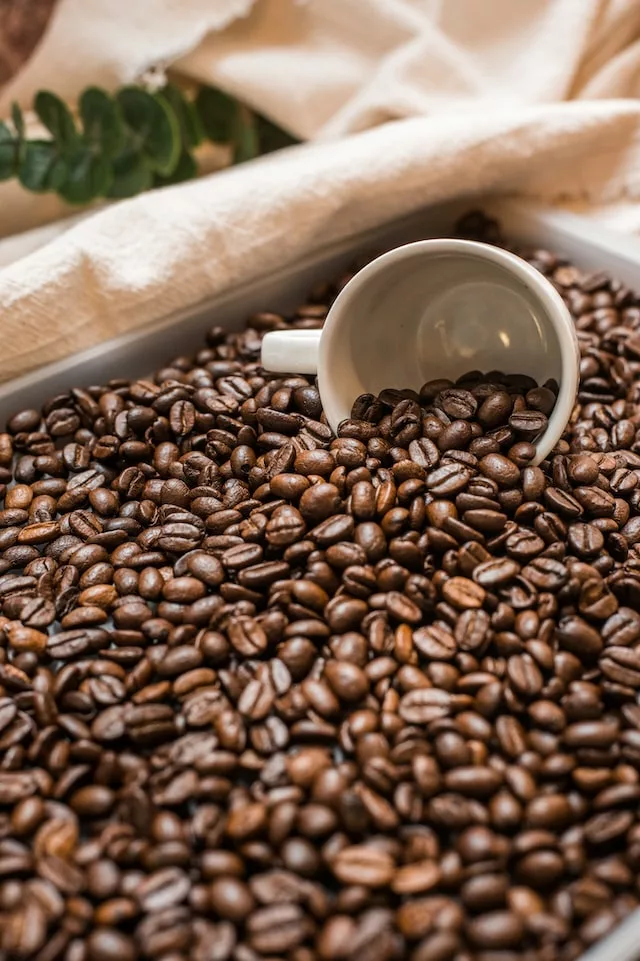 Ask other business owners for recommendations
When it comes to finding suppliers for your coffee shop, one of the best methods is to simply ask other business owners for recommendations. By networking with professionals in similar industries and talking to them about their experiences, you'll be able to gain valuable insight into different vendors and their track record, which will help you narrow down your choices and make an informed decision when selecting a supplier.
When reaching out to other business owners, start by introducing yourself and explain what type of products or services you're in need of. Ask questions such as what has been their experience working with certain suppliers or whether they can recommend any good options within the area; personal referrals are often the most reliable way to find quality businesses due to the fact that these recommendations come from people who have had direct experience with certain vendors.
If possible, try to attend industry events such as conferences or trade shows where you can personally meet and mingle with potential contacts. This is a great opportunity to start conversations with other individuals in your field as well as identify potential suppliers for future projects. Additionally, many events also host exhibition stands from existing vendors – here too you can get a feel for different companies' prices, services, and customer support without actually needing to contact them directly beforehand.
Finally, don't forget other SMEs as a source of information – approaches such as online forums or even just asking friends within the industry can sometimes yield valuable leads. Whenever possible try to take time out of your day and conduct market research among known networks – this helps ensure that you get real feedback on supplier performance rather than relying solely on word-of-mouth advertising or sales pitches.
Asking other business owners for recommendation is therefore one of the best ways to find quality suppliers quickly and easily – by relying on first-hand accounts rather than marketing materials or reviews online, chances are high that you'll come away with a list of several reliable vendors that meet all your needs!
Compare prices and quality of products from different suppliers
When looking for suppliers for your coffee shop, it's important to compare prices and quality of products from different vendors. Doing a bit of research into potential suppliers prior to signing any contracts will help you make an informed decision and ensure that you only deal with reliable companies providing top-notch goods and services.
To efficiently evaluate potential vendors, begin by verifying their track record – what do their existing customers say about them? Make sure to thoroughly read online reviews and customer feedback on websites such as Yelp or Google Reviews – this should give you an overview of the quality of items provided as well as the level of service offered by certain companies.
It also helps to take a look at pricing models of different vendors – how much are they charging for each product or service? Is there a large discrepancy between costs compared to other businesses in the industry? By comparing prices and ensuring that you get the best value for money, your coffee shop can remain competitive in the market whilst still making sure that you get quality products delivered on time.
Additionally, look out for payment terms listed on supplier websites; reputable companies should never require full payment upfront without any kind of guarantee provided in return, so if these conditions exist it's best to steer clear of questionable businesses. Other details such as delivery times or discounts available may also be useful factors when considering different providers; check whether the company is able to provide flexible shipping schedules or offers any advantageous deals (e.g discounts for bulk purchases).
By spending some time researching into various suppliers before purchasing anything, you can easily compare prices and determine which vendor would be most suitable for your needs. Plus, having an understanding of how different companies operate will save both time and money down the line; when done right, finding reputable suppliers can be a breeze!
Make a decision and place an order
After researching different suppliers and comparing prices, quality of products and services, it's time to make a decision and place an order. This is the last step in your journey towards finding reliable vendors for your coffee shop, so it's important to take the time to go through all relevant paperwork before signing any contracts or agreeing to any terms & conditions.
Before placing an order with a supplier, make sure that you have read through all their policies carefully – this includes delivery timelines, payment terms and any additional fees such as taxes/surcharges that may be applicable depending on the vendor's location. Ignoring these details can end up costing you time or money down the line; read through everything in advance to avoid any nasty surprises during the ordering process!
When ready to purchase from a supplier, double check the items listed on their invoice – make sure that everything matches your requirements and that you won't be receiving any unordered products. Additionally, consider getting insurance for large-scale orders; if for some unlikely reason something goes wrong during shipping (such as delays or damage) then having coverage can help provide peace of mind.
Finally, don't forget to ask your supplier about customer support after completing an order – inquire whether they offer additional services such as technical advice or product recommendations should problems arise in future. Doing so will ensure that you have access to timely assistance when needed and can help build trust between both parties.
By abiding by these steps when making a decision and placing an order with a supplier, you can rest easy knowing that you're dealing with reliable vendors who are willing to provide quality service at reasonable prices!
Test orders with multiple suppliers
Testing orders with multiple suppliers is a great way to compare products and services offered by different vendors. If done right, this method can be used to make an informed decision on which supplier you should choose for your coffee shop; by testing out various items from different companies you get a feel of how they manage orders and what sort of goods they provide.
To begin the process, narrow down your search by focusing on suppliers that offer quality products as well as compatible payment terms – it's important to find a balance between cost and convenience when it comes to dealing with production orders. Next, place small test orders with each vendor in order to evaluate their level of support and delivery times; if items arrive quickly without any issues then this is usually a great indication that the supplier is worth working with.
When testing out products, keep in mind that quality matters just as much (if not more) than price – if they're poorly made or lack attention to detail then it may not be worth purchasing further items from them. Similarly, inspect shipping containers carefully when they arrive and be sure to report any errors made during fulfillment processes (such as incorrect item counts). In some cases you may even have the option of returning goods should something go wrong; make sure that you're aware of such policies before confirming any orders.
Apart from product-related inspection, also look into customer service provided by each vendor – how long does it take for them to respond when contacted? Do their representatives clearly explain any issues encountered or provide helpful solutions? Working with companies who value customer satisfaction can make the ordering process far less stressful!
By placing test orders with multiple suppliers prior to making a final decision, you can ensure that only reliable vendors are chosen for your coffee shop's needs. Doing so will save both time and money in the long run whilst guaranteeing top-notch products delivered on time.
In the end, finding the right supplier for your coffee shop is no easy task. Be sure to take all factors into consideration, from delivery time and cost to quality of product and reliability. By taking a few extra steps, you can ensure that you're getting the best deal on supplies for your cafe. Good luck!
More Coffee Shop Articles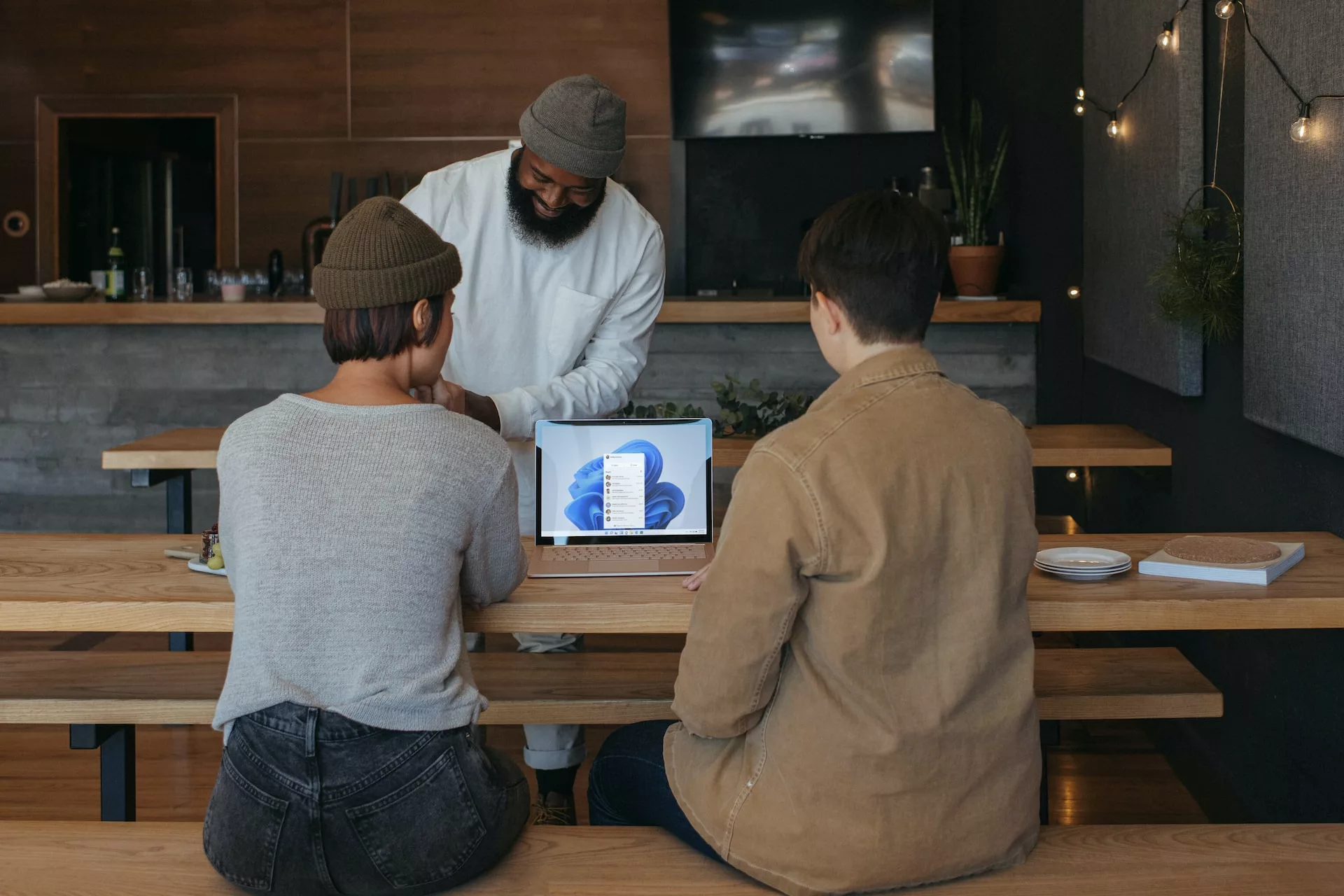 Launching a coffee shop can be an overwhelming task, especially if you have limited resources. Finding the right partner can be an invaluable asset to your business and help you reach your goals faster. In this post, we'll discuss when it's a good idea to find a partner for your coffee shop business.