With a little bit of planning and the right supplies, starting your own hair extensions kiosk can be a fun and rewarding experience. This complete guide will show you everything you need to get started, from finding the perfect location to stocking your kiosk with the best hair extensions on the market. With a little effort, you can be up and running in no time, and on your way to becoming a top-rated hair extension vendor!
Table of Contents
---
What is a Hair Extensions Kiosk business?
A hair extensions business specializes in offering various types of hair extensions to customers, often using methods such as braiding, weaving, or clipping. These extensions not only add length to the hair but can also offer added volume and a unique styling option. Extensions can be made out of natural human hair or synthetic fibers, and come in a variety of colors and textures.
A reputable hair extensions business will use high quality products and have educated stylists who are trained in properly applying the extensions for a natural look. Customers may purchase their own extensions for at-home application, or visit the salon for professional services. Overall, a hair extension business offers a fun and versatile way for individuals to experiment with their hairstyle.
---
Why would I want to start a Hair Extensions Kiosk?
Have you ever thought about starting your own business, but weren't quite sure what kind of business to start? If you're considering starting your own hair extensions kiosk, congratulations! You're on the right track. Starting your own business is a great way to be your own boss, make your own hours, and make some extra income. But why start a hair extensions kiosk in particular? Keep reading to find out three reasons why starting a hair extensions kiosk is a great idea.
Low overhead costs
One of the best things about starting a hair extensions kiosk is that it has low overhead costs. This means that you won't have to spend much money on things like rent, utilities, and employees. You can run your kiosk by yourself or with just a few employees, which keeps your costs down and allows you to keep more of the profits for yourself.
High margins
Another reason why starting a hair extensions kiosk is a great idea is because you can make high margins on the products you sell. Hair extensions are in high demand and can be sold at a higher price point than other beauty products. This means that you can make good money while still providing a valuable service to your customers.
Flexible hours
When you start your own business, you get to set your own hours. This is perfect for entrepreneurs who want to have more control over their time. If you have other commitments during the day or want to take some time off for vacation, you can do so without having to worry about finding someone to fill in for you.
Starting your own hair extensions kiosk is a great way to be your own boss, make good money, and have more control over your time. If you're considering starting your own business, hair extensions are a great option because they're in high demand and have high margins. So what are you waiting for? Start researching how to start your very own hair extension kiosk today!
---
How do I start a Hair Extensions Kiosk?
Opening a hair extensions kiosk can be a great way to get into the beauty industry. Hair extensions are always in demand, and with the right planning, your kiosk can be successful. While it may seem daunting at first, with a little research and preparation, you can open your own hair extensions kiosk without breaking the bank. Here are a few tips to help you get started.
What do you need to start a hair extensions kiosk business
Starting a hair extensions kiosk business requires more than just knowing how to apply extensions. Of course, it is important to have the necessary skills and training in this area, but there are also legal steps and paperwork to consider. Before opening for business, it is necessary to obtain a vendor's license or permit as well as any other necessary certifications such as cosmetology licenses. It is also important to secure proper insurance in case of any accidents or liabilities.
In addition, having a dedicated space to work from (whether rented or owned) and acquiring the appropriate equipment and supplies will help establish your business as legitimate and professional. While it may seem like a lot at first, taking care of these initial steps sets the foundation for a successful hair extensions kiosk business.
What are the initial steps you need to take when starting a hair extensions kiosk business
Starting a hair extensions kiosk business can be a thrilling and profitable venture, but it's important to have a plan in place before diving in. First and foremost, you'll need to research the market and determine if there is sufficient demand for your products. Next, you'll want to secure a suitable location for your kiosk, taking into account factors such as foot traffic and rental costs. Once you've found the perfect spot, it's time to flesh out your branding and create a marketing strategy for reaching potential customers. Lastly, make sure to secure any necessary permits or licenses before officially opening for business. With these initial steps in place, you'll be ready to start selling those luscious locks.
How can you find the right location for your hair extensions kiosk business
When it comes to starting a hair extensions kiosk business, location is key. First, look for an area with high foot traffic, such as a mall or busy street corner. Next, consider the demographics of the surrounding area. Are there many potential customers in your target market?
Location is also important for practical reasons – you'll want to make sure there are enough power outlets to run your business efficiently and that there is access to a bathroom and storage space.
Research the competition – how many other hair extensions kiosk businesses are in the vicinity? While it may be tempting to set up shop near these competitors, consider whether there is room for more than one hair extensions kiosk in the area.
Finding the right location takes time and careful consideration, but will ultimately determine the success of your business.
What are some of the products and services you can offer at your hair extensions kiosk business
Running a successful hair extensions kiosk offering a diverse range of products and services is key to attracting and retaining customers. Some popular options for hair extensions include human hair, synthetic hair, and clip-in extensions. In addition, offering customization options such as color matching and custom cutting can set your business apart from competitors.
As far as services go, hairstyling with extensions and extension application are popular options. Offering additional services such as professional consultations or maintenance appointments can also provide valuable income for your business while providing added value for clients. Keeping an open mind to new products and services in the industry can help your business stay ahead of the competition and cater to the unique needs of your clients.
How can you market your hair extensions kiosk business
For those in the business of selling hair extensions, standing out among competitors can be a challenge. One valuable marketing technique is to utilize social media platforms. Create a website and actively update it with new products and deals, as well as beautifying pictures of customers wearing the extensions. Utilize hashtags and geo-tagging on Instagram to reach potential customers in your local area.
Partnering with local beauty influencers, salons, or boutiques can also be a great way to spread the word about your business. Additionally, consider hosting events or offering discounts for referrals to attract new customers and keep current ones coming back for more. By approaching marketing from multiple angles and staying active online, you can stand out in the sea of hair extension kiosks.
---
How much does it cost to start a Hair Extensions Kiosk?
So, you're thinking about starting a hair extensions kiosk? Congratulations! This can be a very rewarding business venture, both financially and personally. But before you get too ahead of yourself, it's important to understand exactly how much it will cost to get your business off the ground. In this blog post, we'll break down the major costs associated with starting a hair extensions kiosk so that you can make an informed decision about whether or not this is the right business for you.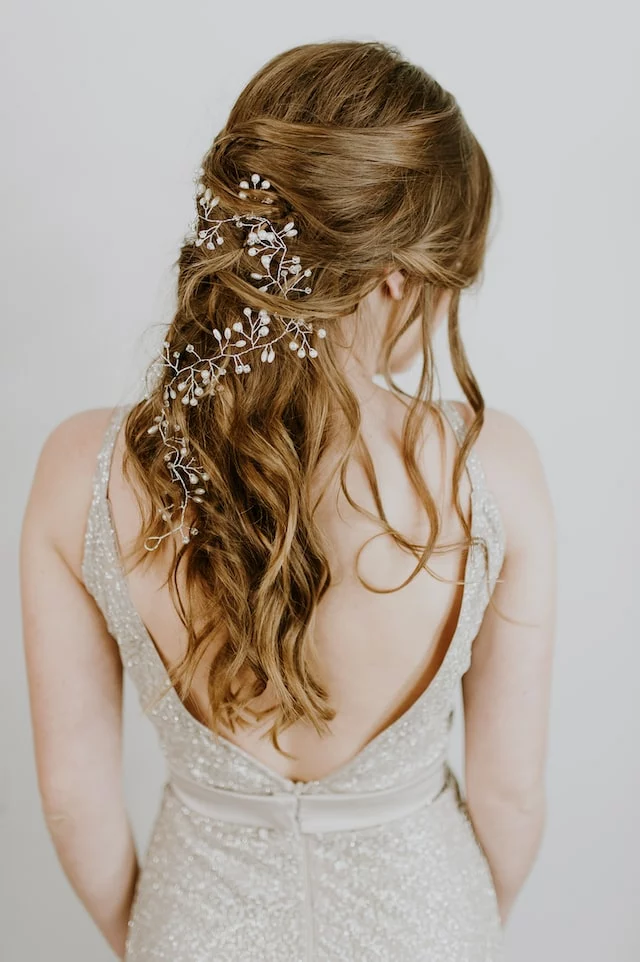 The first and arguably most important cost to consider is the cost of inventory. Hair extensions can be made from several different materials, including human hair, synthetic fibers, or a blend of both. The type of hair extension you choose will have a big impact on both the quality of your product and the price point at which you can sell it. For example, human hair extensions are usually more expensive than synthetic ones but they also tend to look more natural and last longer.
Your choice of location will also have a big impact on your bottom line. If you're looking to start a small kiosk in a shopping mall, for instance, you can expect to pay around $500-3,000 per month in rent. On the other hand, if you're looking to open a larger standalone store, your rent could be closer to $10,000 per month or more.
Then there are the other overhead costs associated with running any business, such as utilities, insurance, marketing, and so on. These costs will vary depending on the size and location of your business but you can expect them to add up to several thousand dollars per month.
As you can see, there are several significant costs associated with starting a hair extensions kiosk. However, if you do your homework and choose your location carefully, this can be a very profitable business venture.
---
How do I find customers for my Hair Extensions Kiosk?
If you're reading this, chances are you're considering opening a hair extensions kiosk. Congratulations! You're on your way to becoming a business owner and joining the exciting world of beauty! But before you can start selling hair extensions, you need to answer an important question: where will you find customers?
Never fear, we're here to help! In this section, we'll give you some tips and tricks for finding customers for your new hair extension kiosk. By the time you finish reading, you'll be ready to take on the challenge of customer outreach with confidence! Let's get started.
First, identify your target market
When starting your hair extensions kiosk, it's important to first identify your target market. This involves determining the demographics of your potential customers, such as their age, gender, income level, and location. Once you have a clear picture of who your target market is, you can better tailor your marketing efforts and effectively reach out to potential customers.
Keep in mind that targeting a specific market doesn't mean excluding others – it simply means focusing on the group most likely to be interested in your products. Finding and catering to your target market can help drive sales for your hair extensions kiosk.
Next, create a marketing strategy that resonates with your target market
Once you have a clear idea of who your customer base is, you can tailor your messaging and advertising strategy to speak directly to them. Next, consider advertising at popular beauty events and partnering with local beauty salons to reach potential customers – offering special discounts or complimentary extensions with a salon service can attract new business.
Finally, don't underestimate the power of word-of-mouth advertising; offering great customer service and high-quality products will result in loyal repeat customers and positive reviews that generate buzz among their friends and acquaintances.
Thoroughly understanding your target audience and finding unique ways to advertise to them, as well as focusing on providing excellent customer experiences, are key elements in creating a successful marketing strategy for your hair extensions kiosk.
Implement your marketing strategy and track its effectiveness
An effective marketing strategy is crucial for any business, but it's not enough just to come up with a plan. It's important to also track its effectiveness in order to see what is working and what may need improvement. For example, if you are running a hair extensions kiosk, some tactics you may consider include offering special promotions on social media or partnering with local beauty salons.
After implementing these strategies, track their success by measuring the number of customers they bring in and the resulting sales. This can help determine whether these tactics are worth continuing or if it's time to try something new. Additionally, don't be afraid to ask for feedback from customers and make adjustments accordingly. By regularly evaluating and refining your marketing strategy, you'll have a better chance of finding new customers and ultimately driving success for your hair extensions kiosk.
Partner with hair salons
Are you looking for new ways to promote your hair extensions business? One strategy is to partner with local hair salons. As skilled professionals in the beauty industry, they have a network of potential customers who are interested in enhancing their looks. Many salons offer additional services such as extensions and may even be willing to refer their clients to your kiosk for a commission or discount.
By forming a partnership, both businesses can benefit and increase their profit. Of course, it's important to do your research and choose a salon that aligns with your brand values and offers quality services. This way, your clients will be more likely to trust their recommendation and try out your products. So why not reach out and see how working together could help grow your business?
Use local influencers to promote your hair extensions kiosk
Have a hair extensions kiosk at the local mall, but struggling to attract customers? One effective tactic is to partner with local influencers in the beauty community. These individuals already have a following interested in makeup and hair, and can help spread the word about your kiosk. Plus, their endorsement adds a level of trust and credibility to your brand. How do you find these influencers?
Start by searching on social media platforms like Instagram or YouTube using relevant hashtags, such as #hairextensions or #localsalon. Follow accounts that regularly post about hair extensions, reach out via direct message, and offer to collaborate on a product review or sponsored post in exchange for free extensions from your kiosk. With some effort and a little bit of luck, you'll soon have influencers helping to promote your business and drive traffic to your kiosk.
Adjust your marketing strategy as needed
When starting a business, it's important to have a targeted marketing strategy in place. However, as the customer landscape changes, so should your approach. This is especially true for businesses with niche offerings like a hair extensions kiosk.
One way to adjust your strategy is to try focusing on different target demographics. For instance, if you've been primarily targeting younger women, consider branching out to older women or even men looking for hair extensions.
Another tactic could be to change up your messaging and branding. Try taking a different approach with your advertising materials and see if it attracts more attention from potential customers. Don't be afraid to experiment and make adjustments as necessary – that's how successful businesses stay ahead of the competition.
Celebrate your successes and learn from your failures
When starting a new business, it can be easy to get caught up in the negative aspects, such as failed sales or difficult customers. However, it is just as important to acknowledge and celebrate your successes – whether that means landing a permanent spot at a popular mall or getting a positive review from a happy customer. Acknowledging and celebrating achievements can serve as motivation for continued success.
On the flip side, failures should also be acknowledged and used as learning experiences to prevent them from happening again in the future. Perhaps a certain mall not worked out well for sales – take note and consider alternate locations or try out different marketing tactics.
Keeping track of both successes and failures can help you pivot and find the right customers for your hair extensions kiosk. Celebrate accomplishments and learn from setbacks in order to continue growing and finding success in your business endeavors.