Have you ever fantasized about quitting your day job and opening a bakery? Baking is a science, but it's also an art, and starting your own dessert shop can be daunting. But with the right knowledge and execution, it can also be one of the most rewarding experiences of your life. In this complete guide, we'll show you how to start a dessert shop from scratch. You'll learn everything from finding the perfect location to stocking your shelves with delicious treats. So let's get started!
Table of Contents
---
What is a Dessert Shop business?
A dessert shop, also known as a pastry shop or confectionery, is a retail establishment that specializes in sweet treats such as cakes, cookies, pastries, ice cream, and chocolates. These can be purchased for immediate consumption or made to order for special occasions. Some dessert shops also offer coffee and tea beverages to accompany their desserts. Many dessert shops offer dine-in options as well as take-out and delivery services.
In addition to traditional baked goods, some modern dessert shops may also offer treats like gelato and macarons. With the rise of social media, many dessert shops are able to gain popularity through visually appealing displays and creative flavors. Whether enjoying a midday treat or ordering a custom cake for a birthday celebration, a visit to a desert shop is likely to leave your sweet tooth satisfied.
---
Why would I want to start a Dessert Shop business?
A dessert shop business is a great way to make a living doing something you love – baking and creating sweet treats! Not only that, but there are some very compelling reasons to start a dessert shop business. Here are three of the most persuasive ones.
There's Always a Market for Desserts
No matter what the state of the economy is, people will always want desserts. That's because desserts are a special treat that people save for special occasions, or sneak in as an afternoon pick-me-up or after-dinner indulgence. This means that your dessert shop business will always have customers, as long as you're offering quality products at reasonable prices.
You Can Start Small and Grow at Your Own Pace
You don't need a huge bakery and commercial kitchen to get started in the dessert business – you can start small, with just a home kitchen and a few key pieces of equipment. As your business grows, you can upgrade your skills and your kitchen setup as needed. This allows you to grow your business at a pace that's comfortable for you, without incurring too much risk.
Dessert Shops are Relatively Inexpensive to Start Up
Because you can start small, the startup costs for a dessert shop business are relatively low compared to other types of businesses. This makes it an attractive option for entrepreneurs who don't have a lot of capital to invest upfront. Additionally, because desserts are such an affordable indulgence, they tend to be recession-proof – people may cut back on other types of spending when times are tough, but they'll still splurge on the occasional dessert!
So, if you're thinking about starting your own business, a dessert shop is definitely worth considering. There's always a market for sweets, you can start small and grow at your own pace, and the startup costs are relatively low. Plus, what could be more fun than getting paid to bake delicious desserts all day long? Sounds like sweet success to us!
---
How do I start a Dessert Shop business?
Have you ever had a dream of owning your own business? For many, the thought of being your own boss and running your own show is incredibly appealing. If you love sweets and have a passion for dessert, then why not turn your dream into reality by opening up a dessert shop? In this section, we'll share some tips on how to start your very own dessert shop business.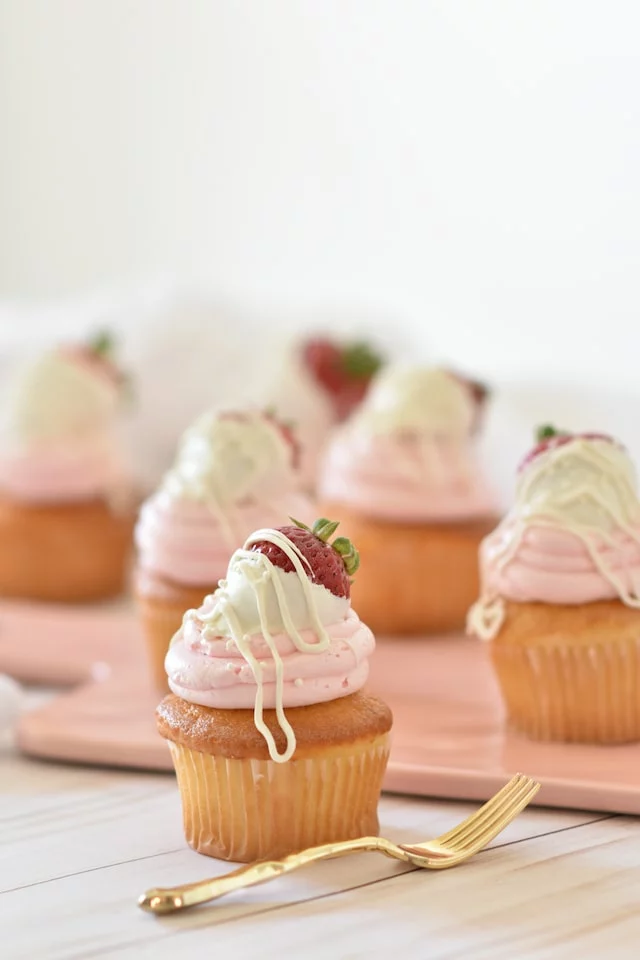 Do your research
When starting a dessert business, it's important to do your research. It's helpful to have a general understanding of the industry and trends in the market. Are people gravitating towards classic desserts or more experimental flavors? What kinds of businesses are successful in your area? As you gather this information, consider what type of dessert shop you want to open.
Do you want to focus on a specific type of dessert, like ice cream or cupcakes? Or do you want to offer a variety of sweet treats? Once you have a solid understanding of the industry and what kind of business model you want to pursue, you can start making plans and bringing your dream dessert shop to life.
Develop a business plan
If you're considering starting a dessert shop, one important step in the process is creating a business plan. This document will outline your goals and how you intend to achieve them, as well as the financial aspects of your business. Your plan should include market research on the demand for your products and potential competitors, as well as estimates for start-up costs and projected income.
By crafting a thorough business plan, you'll have a better understanding of how much money you need to get your shop off the ground and how you can make a profit in the long-term. Plus, it can also serve as a reference point for making future decisions and securing funding from investors. So before jumping into opening your dessert shop, take some time to consider and outline all aspects of your business with a solid plan.
Secure financing
When starting a business, secure financing is crucial. Without it, you may not have enough resources to start your operation or keep it running. Before diving in and signing any contracts, be sure to consider all of your options for financing your dessert shop.
Do you have enough money saved up to cover initial expenses? Will you apply for a small business loan from a bank or credit union? Are there grants available specifically for new business owners in your industry? Don't be afraid to reach out to fellow entrepreneurs or financial advisers for advice and resources as well. Remember, having a solid financial plan in place before opening your doors can make all the difference in the success of your dessert shop.
Find a location
Choosing the right location for your dessert shop can make or break its success. Oftentimes, people are looking for a comfortable and inviting atmosphere to enjoy their treats in. Consider setting up in a bustling downtown area, near trendy cafes and restaurants, or in a shopping mall where customers already have plans to spend time and money. It's important to also consider potential competitors in the area – being surrounded by other dessert shops may put pressure on prices and draw away customers, while being the only dessert destination in town can guarantee loyal customer traffic.
Don't underestimate the power of accessibility – positioning yourself near public transportation or having ample parking can make it easier for customers to visit your shop. Overall, carefully considering the location of your shop can set the tone for a successful business.
Buy or lease equipment
When starting a dessert shop, it's important to consider whether you want to buy or lease equipment. Depending on the size of your business, you may need appliances like ovens, mixers, display cases, and more. Buying equipment outright may seem like the initial cost-effective option, but it's important to consider maintenance expenses and usefulness over time. You could also consider buying equipment from a used restaurant equipment supplier to save money. Leasing equipment can be a smarter financial choice because it often includes regular upkeep and the ability to upgrade to newer models as needed. It's also often easier to budget for monthly lease payments than an expensive one-time purchase. Before making a decision on buying or leasing equipment, do your research and weigh the long-term costs and benefits for your specific business needs.
Hire employees – if you're not going to do all the baking and serving yourself, you'll need people who can help run your business
When starting a dessert shop, it's important to consider all the tasks that will need to be completed on a daily basis. From baking fresh pastries to serving customers, running a successful business means wearing many hats and having reliable employees can make all the difference. Not only can hiring staff lighten the workload, but it also allows for proper coverage during peak hours and vacations.
Additionally, an effective team can bring new ideas and perspectives to the table, potentially expanding the potential of your business. When searching for employees, look for individuals who possess not only relevant experience but also a positive attitude and strong work ethic. By taking the time to carefully select and train your staff, you'll set yourself up for long-term success.
---
How much does it cost to start a Dessert Shop business?
Have you ever dreamt of owning your own business? Perhaps you have thought about opening a dessert shop. Dessert shops can be very profitable businesses, but they come with a host of start-up costs that must be considered before taking the plunge. In this blog post, we will take a look at some of the most important factors that will affect how much it will cost to start your own dessert shop business.
Location Costs
The first factor to consider is the cost of your desired location. This will include the cost of rent or mortgage payments, as well as any renovations that need to be made to the space. If you are planning on opening a dessert shop in a high-traffic area, you can expect to pay significantly more in rent than if you were to open in a less desirable location.
Equipment Costs
Another important factor to consider is the cost of commercial kitchen equipment. If you do not already have access to this type of equipment, you will need to purchase or lease it. Commercial kitchen equipment can be very expensive, so this is an important factor to consider when calculating start-up costs.
Ingredient Costs
Of course, no dessert shop would be complete without ingredients! The cost of ingredients will vary depending on the type of desserts you plan on selling. If you are planning on selling more elaborate desserts that require exotic ingredients, you can expect your ingredient costs to be higher than if you were selling simple cookies or cupcakes.
Marketing Costs
Marketing is an important part of any business, and it is especially important for new businesses. You will need to budget for marketing expenses such as advertising, PR, and branding. The cost of marketing can vary greatly depending on the size and scope of your marketing campaign.
Starting a dessert shop business can be a very costly endeavor. There are many factors that must be considered when calculating start-up costs, including location costs, equipment costs, ingredient costs, and marketing costs. By taking all of these factors into consideration, you can develop a realistic budget for starting your own dessert shop business.
---
How do I find customers for my Dessert Shop business?
As a business owner, one of your main goals is to find customers for your product or service. This can be a difficult task, especially when you're starting out. You may be asking yourself, "Where do I begin? How do I find potential customers?"
Luckily, there are a few ways you can go about finding customers for your Dessert Shop business. In this section, we'll give you some tips and tricks on how to reach your target market and bring in new business. By following these steps, you'll be well on your way to success!
Start by identifying your target market
When starting a dessert shop, one of the most important steps is identifying who your target market is. Who are the people most likely to come in and purchase your products? Are they parents looking for a special treat for their children's birthday parties? Are they students craving something sweet after a long day of classes? Or are they young professionals who want to impress their friends with unique desserts at dinner parties? Once you have determined your target market, you can tailor your marketing strategy to reach these potential customers.
You can advertise in places where they are most likely to see it, such as online mother's forums for parents or college campuses for students. You can design your menu with offerings that will appeal to them, such as vegan options for health-conscious young professionals or customizable cupcake decorating kits for children's parties. By targeting specific demographics, you will attract more customers and ultimately increase profits for your business.
Research your competition and find what makes you different
When starting a new dessert shop, it's important to first understand what sets you apart from your competition. While it may be tempting to simply open up with a similar menu, this strategy can often lead to getting lost in the crowd. Instead, take some time to research your competitors and see what they offer- consider elements such as price range, specialty items, and atmosphere.
Then, use this information to highlight what makes your dessert shop unique. Maybe you offer dairy-free options for those with dietary restrictions or have an upscale atmosphere for special occasions. By understanding what sets you apart and using it to your advantage, you can effectively attract customers and stand out in a saturated market.
Develop a marketing strategy that fits your budget
When it comes to marketing, it's important to first realistically assess your budget. This will help guide your decision-making and ensure that you are making the most of your resources. One cost-effective way to find customers is through word of mouth and referrals. Offer a small discount or free sample to existing customers if they refer a friend, or consider partnering with local businesses for cross promotion. Social media can also be a valuable tool, especially when targeting a younger demographic.
Utilize visually appealing images, offer promotions and discounts, and engage with potential customers by responding to comments and messages quickly. Finally, don't underestimate the value of traditional methods like flyers or newspaper advertisements. Target specific neighborhoods or events in your community and make sure your branding is clear and consistent across all platforms.
By developing a comprehensive marketing strategy that fits your budget, you'll be able to effectively attract customers to your dessert shop.
Use social media to get the word out about your business
With social media at our fingertips, it's never been easier to connect with potential customers for your business. For a dessert shop, showcasing your delicious offerings can be as easy as taking a photo and posting it on Instagram or Facebook. But don't stop there – use hashtags, geotags, and locations to let people know where they can find your goodies.
Encourage followers to leave reviews and share their own photos while tagging your page. Don't forget about the power of writing a compelling caption to entice passersby and make them want to come try your desserts for themselves. Social media can also help promote events and special offers, keeping old customers happy and attracting new ones.
Getting the word out about your business through social media is an essential part of maximizing visibility and driving foot traffic to your storefront.
Reach out to local businesses and offer catering services
If you're a small business owner in the dessert industry, catering services can provide a great opportunity for finding new customers. By reaching out to local businesses and offering to cater their events, you can showcase your sweet treats to a wider audience and potentially gain repeat customers. This can also be helpful for busy times at your shop when your regular customer base may not be enough to sustain sales.
In addition, many companies are always looking for unique catering options for their events, so offering something like high-end desserts could set you apart from the competition. So consider reaching out to local businesses and seeing if they'd be interested in using your catering services. It's one more way to get your delicious desserts into the hands of potential customers.
Get involved in the community and sponsor local events
If you own a dessert shop, finding customers can often feel like a never-ending struggle. One great way to bring in new business is to get involved in the community and sponsor local events. This not only helps to increase brand awareness, but it also demonstrates your commitment to the community. By sponsoring events, you have the opportunity to showcase your delicious treats to potential customers and encourage them to visit your shop. In addition, reaching out and sponsoring events shows community members that you care about their interests and adds a personal touch that can help attract new customers.
So next time an event comes up in your neighborhood, consider getting involved and bringing your desserts along for the ride. It can be a sweet way to draw in new customers and support your community at the same time.