Do you have a passion for helping children learn? Have you ever dreamed of owning your own business, but wanted something that was more meaningful than just making money? Running an educational toy store could be the perfect business idea for you! Opening this type of store gives entrepreneurs the unique opportunity to combine their love of teaching with their desire to create a profitable business. In this guide, we will walk you through everything that is required to start an educational toy store: from coming up with your initial concept, obtaining financing and creating a legal structure, understanding what types and qualities of toys are best suited for different age groups along with how to market yourself depending on your target audience. With careful planning and dedication, soon enough you will see your dream become reality as thousands of eager minds benefit from the knowledge that comes from playing.
Table of Contents
---
What is an Educational Toy Store?
Educational toy stores offer a wide range of educational programs and materials designed to promote learning for children. Here, you will find carefully chosen toys and games that are thoughtfully designed to help develop skills such as problem-solving, creativity, critical thinking, and more. Educational toy stores cater to the interests and abilities of every child so parents can choose items that reflect their kid's level of knowledge as well as match their specific interests. From creative STEM sets to musical instruments, book collections to classic wooden toys – there is something for every curious kid in an educational toy store. With this environment, kids get the chance to foster their learning skills in a playful setting while experiencing joy at the same time.
---
Why would I want to start an Educational Toy Store?
As parents and educators become increasingly aware of the importance of play in a child's development, many entrepreneurs are discovering the lucrative potential of starting their own educational toy store. An educational toy store can provide both parents and children with access to educational and stimulating toys that help foster important skills such as problem-solving, communication, creativity, and more. Let's take a closer look at the benefits of starting an educational toy store.
Educational Toys Offer Stimulating Playtime
Educational toys offer children opportunities for learning through playtime. Research has found that play helps children develop cognitively, socially, and emotionally by providing them with a chance to explore their environment, express themselves creatively and imaginatively, practice self-control through problem solving, and increase their language skills by talking about what they are doing. By opening an educational toy store, you can provide children with toys that will stimulate their minds while also teaching them important skills they need to succeed in life.
Educational Toys Are In Demand
The demand for educational toys is on the rise as parents recognize the importance of investing in learning tools that will help their children reach milestones in a fun way. According to market research firm The NPD Group Inc., sales of toys labeled "educational" have grown by 6 percent over the past year alone! This means that there is plenty of potential for entrepreneurs who are interested in creating a successful business in this industry.
High Profit Margins
Another benefit to starting an educational toy store is that these types of products tend to have higher profit margins than other types of items sold in retail stores. Because most customers understand the value of buying educational toys for their kids—especially if they're looking for ways to make learning fun—they are often willing to pay higher prices for items from your store than they would from other retailers. This can help you maximize your profits while still providing parents with great value for money spent on quality products.
Starting an educational toy store is an excellent business opportunity for entrepreneurs who want to make sure kids have access to stimulating playtime experiences that help them learn important skills like problem-solving and creative thinking. Not only do these types of products have high profit margins but the demand for them is also growing steadily each year due to increasing awareness among parents about their importance. With careful planning and dedication, you can create a successful business selling these types of products while making sure that every child has access to quality learning materials!
---
How do I start an Educational Toy Store?
Are you an enthusiastic entrepreneur looking for the next big business idea? If so, you've come to the right place! Starting an educational toy store is a great way to bring fun, learning, and new opportunities into your life. With the right plan in place and a little hard work, opening up your own business selling toys with educational value can be both profitable and rewarding. We'll examine exactly what tools and strategies you need to get started on this journey and provide tips for creating more success along the way. So read on – it's time to learn how to open that educational toy store of your dreams!
Define Your Niche
The first step to starting an educational toy store is to identify what your niche will be. You should focus on toys that are fun and inspiring, but which also teach children valuable skills such as problem-solving and creative thinking.
Depending on the need in your community, you could specialize in a specific age group or particular set of subjects. Do your research to determine what types of toys may be lacking in the area and capitalize on that need.
For example, if there are not many options for science-based toys locally, this could be an opportunity to create a more specialized selection.
Additionally, aim for toys that teach basic skills such as reading, math, and science while still feeling fun and exciting. Your dedication to finding quality products that blend education with entertainment is sure to be appreciated by the families you serve!
Create a Business Plan
Starting an educational toy store is an exciting and rewarding business venture. Before you get started, you'll need to make sure that you create a well-developed plan. This plan will provide your business with the direction it needs in order to ensure success.
When creating a plan, it's important to consider exactly what type of educational toys and products you intend to offer customers, how you would obtain those toys, key pricing information to determine suitable markups for your inventory, what your target market might be, where your store might best locate, and any specialized services or features that may distinguish your business from its competitors.
All these questions must be answered before starting so that you can ensure that the entire process runs smoothly and is as profitable as possible. With a thorough and comprehensive business plan as a guide, you can rest assured that your educational toy store will have everything it needs to open its doors and welcome customers in!
Find Funding for Your Business
Starting a business can be intimidating, especially when it comes to securing the necessary funds. Thankfully, the right funding avenues exist that can help you reach your goal of launching an educational toy store. Start by gaining a better understanding of the sources available and examining what you need to take advantage of them.
You may qualify for small business grants or explore venture capital options if you have a rock solid business plan in place. Bank loans are also an avenue worth considering but might require collateral and credit approval.
Additionally, crowdfunding platforms are becoming more popular with entrepreneurs seeking to start new businesses from scratch. Even if you don't find an investor, crowdfunding offers a unique opportunity for potential buyers and customers to give your company the boost it needs before it officially launches.
Use these options as powerful tools that allow you to build towards success and gain access to the resources needed for successful business growth!
Get the Necessary Permits and Registrations
Opening an educational toy store is a rewarding experience but it does take some preparation. Before officially opening for business, it is important to make sure that your store meets all the requirements of your local and state governments by getting the necessary permits and registrations.
Start by contacting your local Small Business Administration office or department of commerce to get any information on business licenses, tax permits, zoning regulations and employee payrolls. They are a great resource for these types of questions.
Additionally, make sure you contact the local fire marshal to ensure your business meets the established fire codes. Once all required paperwork has been submitted and accepted, you'll be ready to open up shop!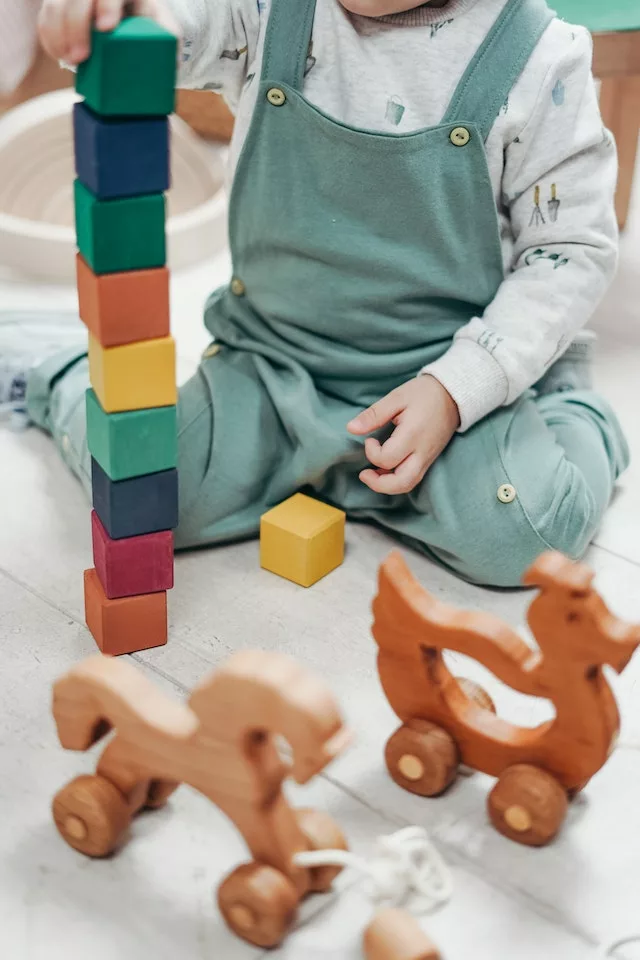 Find Products for Your Educational Toy Store
As an aspiring business owner, opening an educational toy store can be a great way to use your passion for learning and help the community at the same time. There is so much potential for success – you just need to take the first step and find products to stock your shelves.
Depending on your customers' needs, you should research different items that are engaging, educational, and appropriate for all skill levels. You'll also want to be sure you're selecting toys that offer long-term benefits, such as furthering creativity or strengthening motor skills in children.
Ultimately, carrying item lines from companies with a good reputation will get more parents shopping in your store – so make sure you do your research!
Find Your Location
Finding the ideal location to start an educational toy store can be a bit of a challenge, but it's important that you consider carefully for the success of your business.
An obvious factor to consider is proximity to schools, universities, and other areas where there are congregations of children or those who purchase things for children.
You might even consider setting up shop in an area where parents, nannies, and other caregivers pass by frequently. In addition to foot traffic and visibility, accessibility should also be taken into account; have you considered how easy it would be for customers to get to your store? Keep in mind that you want your store to be highly visible and easily accessible if possible.
Researching the local market conditions at potential locations is also essential before signing any leases. Taking these points into consideration could make all the difference when it comes to operating a successful educational toy store!
Get the Required Equipment
Starting an educational toy store can be a rewarding and exciting business venture. To get started, the most important step is to acquire the necessary equipment. Look for free-standing shelves that can be used to store products and display items.
Additionally, consider purchasing plastic bins or wall storage units to organize your inventory. It's crucial to have a computer system that is capable of tracking sales data and keeping customer information secure for future purchases.
Having a point-of-sale system will make checkout transactions easier. Investing in cash registers, price tags, shopping bags, and other payment processing systems would also be beneficial in running a successful business. By preparing with the proper materials and resources beforehand, you could ensure smooth operations from the beginning.
Hire and Train Staff
Starting an educational toy store is a great way to provide children with fun, creative opportunities to explore and learn. The key to a successful store, however, is having the right people in place.
Hiring and training staff who are knowledgeable about the types of toys available and understand their educational benefits will ensure that customers select products that meet their needs.
Investing in the staff at the onset helps your store thrive in the long run by providing quality customer service and positive shopping experiences for customers. Quality staff will create a positive environment for young shoppers and their families.
Market Your Business
Starting an educational toy store is a great way to promote the growth of children's cognitive, motor, social and emotional skills. Before diving into such a venture however, it's important to create the perfect marketing strategy to help make your store stand out from the competition.
Take some time to brainstorm ideas on how you will reach and engage your target audience. Consider both online and offline avenues for marketing, such as creating content for flyers, socially shared videos or ads, and creative email good that provides toy ideas for parents and teachers alike.
Once those channels are in place, you can begin promoting your store on social media platforms with posts that highlight why shopping at your store would be a valuable experience. With these components in place along with an organized store layout that encourages customers to look around and explore, your educational toy store is sure to be a success!
---
How much does it cost to start an Educational Toy Store?
Educational toys are great for kids as they encourage learning, creativity and problem solving. It costs between $10,000 and $250,000 to open an educational toy store. If you're thinking of starting your own educational toy store, there are a few things you need to consider before taking the plunge. In this section, we'll go over the cost of opening an educational toy store, what you need to get started, and how to ensure your business is successful.
Business Registration and Licensing
The first step in starting an educational toy store is to register your business and obtain any necessary licenses. Depending on where you live, this process may involve setting up a corporation or limited liability company (LLC) for your business, as well as obtaining any required permits or licenses from local or state governments. Additionally, if you plan to sell online or offer services (such as classes) through your store, then you may need additional licenses or registrations. All of these costs can vary significantly depending on where you live, so it's important to check with your local government for more information.
Educational Toy Store Location Costs
Starting an educational toy store can be a great way to share your knowledge and enthusiasm with children in the community. While it is important to consider factors such as demand, competition, and product choice before setting up shop, it's also essential to factor in the cost of the location. Rent, insurance premiums, and other environmental factors that could affect your profits must all be taken into account for a successful business plan. A lease on a retail space can be several thousand to tens of thousands of dollars per month, depending on the location. If done well, budgeting for these costs can help ensure your educational toy store remains profitable for many years to come!
Inventory Costs
Once you have registered your business and obtained the necessary licenses and permits, it's time to start thinking about inventory costs. The cost of inventory will depend on several factors, including the types of toys that you plan to sell and where you purchase them from. It's important to do research into different suppliers so that you can find the best deals on high-quality toys that fit within your budget. Additionally, if you plan to sell online, then you will also need to factor in shipping costs when determining the price of each item.
Marketing Costs
Finally, before launching your educational toy store, it's important to consider how much money will be needed for marketing expenses such as website design fees, advertising fees for online campaigns or print ads, promotional materials (e.g., flyers), etc. Additionally, if you plan on having any staff at all—even part-time employees—you should factor in payroll expenses as well.
Starting an educational toy store can be a great way for entrepreneurs to create their own small businesses while helping children learn at the same time! However, before jumping headfirst into this venture it's important to understand all of the costs associated with launching this type of business—including registration and licensing fees; inventory costs; and marketing expenses—so that entrepreneurs can make sure they are prepared financially before taking the leap! With adequate planning and preparation, entrepreneurs should feel confident that they are making a wise investment when they start their own educational toy stores!
---
How do I find customers for my Educational Toy Store?
Are you an aspiring entrepreneur with a passion for educational toys? Are you looking to get your new business off the ground, but don't know how to find customers and generate sales? Then you're in luck! In this section, we will explore creative strategies to help jumpstart your journey as an educational toy store owner. We'll look at different marketing tactics, targeted customer outreach methods, and various other ways to reach potential buyers online. If you want to learn more about growing a successful business that caters specifically to children's learning needs, then read on!
Define Your Target Market
Finding customers for an educational toy store is a challenge, but with some planning it can be done. The key is to define your target market.
To identify your ideal customer, start by identifying who will benefit most from your products: are there age ranges or geographical areas you need to prioritize? You also want to consider their values, interests, and opinions about educational toys so you know how best to engage them and what language to use when speaking with them.
Do in-depth research into the industries or topics you are targeting, both in terms of trends and competition. Utilize this knowledge when outlining strategies for how best to reach your target market and convert them into paying customers. Once you define your target market, it'll be easier to build campaigns that speak directly to them!
Create a Marketing Plan
When creating a marketing plan for a new educational toy store, it is essential to consider what target audience you are hoping to reach. Are you focusing on parents and guardians of young children or is your aim to reach public institutions such as schools and daycares?
Additionally, consider layering in multiple marketing platforms that can offer maximum impact. Use digital channels such as search ads, email newsletters and retargeting on social media platforms; then supplement with traditional outlets such as print advertising, radio spots and even direct mail campaigns.
No matter the method used, it's important to measure key performance indicators – like website visits, cost per acquisition and other metrics – so you can continually adjust your strategy over time. With a thoughtful approach and data-driven insights, an effective marketing plan will ensure that your educational toy store reaches customers and gains success!
Build a Web Presence
Building a web presence is essential for any business and even more so for an Educational Toy Store. Customers today are turning to the internet to shop, making it crucial to have your store reflect a professional and engaging online space. This may include creating eye-catching website design, a mobile friendly version, product images, descriptions and reviews.
Make sure you keep all updated content fresh on your website as potential customers may be directly referencing or researching certain items they plan to purchase. Depending on your budget level consider investing in search engine optimization, or partnering with third party websites to expand your reach even further.
Whatever your approach may be in building an online presence make sure you take the time and resources necessary to create something unique and memorable – that way customers will know you offer amazing products at competitive prices!
Use Organic and Paid Social Media
Leveraging social media to reach more customers for your educational toy store can be a great strategy, as many parents of young kids will find it helpful to be exposed to age-appropriate educational toys. Through organic social media tactics, such as engaging content and quality visuals, you can begin to capture the attention of their target audience.
Additionally, paid social media strategies, like sponsored posts and targeted ads, may help expand your reach even further. However, before jumping in with both feet make sure you understand the tools available and the best practices related to them so you know how best to promote your specific store.
Executing a strategic and well-constructed social media presence is essential for maximizing customer awareness and driving traffic back to your store.
Find an Influencer
If you own an educational toy store, one of the best ways to find customers is to employ an influencer. A reputable influencer can act as an advocate for your business and help spread the word about the products and services you are offering.
To get started, research influencers on social media platforms like Instagram and YouTube who specialize in kid-friendly topics such as education, toys, or art. Contact them about partnering with your store for content creation. By taking this action, you will gain more exposure to your target demographic – parents of young children – which means a larger customer base for your store!
Advertise in Local Publications
If you're an entrepreneur looking to bring learning to the masses, consider advertising your educational toy store in local publications. There is an abundance of opportunities for businesses to reach potential customers through print media and digital platforms, so it's worth exploring what options are available near you.
By targeting areas where families come together, your advertising will generate higher engagement. People are more likely to support locally owned small businesses and remember ads that offer meaningful value. As a result, you could be seeing more customer foot traffic than ever before.
Take the time to find out which publications best cater to the audience you want and make sure they have an interactive component – like a website or social media account – so people can easily follow up with your store!
Get Involved with Local Community Organizations
One great way of finding new customers is to become involved with local community organizations. A simple step is to join any clubs or groups that promote toys or related businesses, like daycare centers or after school programs. You can offer discounts on purchases as a part of your promotional effort, and it's also a great way to get some valuable insights on customer preferences and how they use products like yours.
Additionally, take time to attend any events that may be happening in your local community so that more people have the chance to know about your business. Networking is one of the most important aspects of any successful business venture, and getting involved with local community organizations is one great strategy for success!
Attend Trade Shows
Attending a trade show can be an incredibly effective way to find new customers for your educational toy store. Networking with influencers and industry professionals, showcasing your products, and demonstrating their use can help you get the word out about your business.
Trade shows also provide a great opportunity to survey attendees about what types of educational toys they are interested in purchasing. You can then use this feedback to inform product and marketing decisions that will increase your sales. Ultimately, attending trade shows is a wonderful way to build relationships with potential customers and create more visibility for your brand in the marketplace.
Get Involved with Local Charities
Getting involved with local charities is a great way to help your Educational Toy Store reach new customers. Volunteer for charity events, sponsor fundraisers, and donate toys when you can. Participating in these activities allows you to meet potential customers in person and show them what your Educational Toy Store has to offer. It's also a great way to get the word out about your store among the people attending the event or fundraiser.
Developing relationships with local charities can help ensure that they recommend your store in the future, too. Spend some time looking into different opportunities in your area and then make it a priority to be active in donating or collaborating with local causes that align with the values of your Educational Toy Store.
Network with Local Schools
If you have recently started an educational toy store, networking with local schools can be a great way to generate business! By connecting with administrators, teachers, and parent groups, you can spread the word about your shop in the local community. Many parents are looking for creative ways to engage their children's imaginations and what better way than through educational toys?
By engaging with the schools near you, you can show parents that your store has the perfect products to do just that. Plus, school connections often lead to great publicity opportunities through newsletters and announcements – all of which will create more visibility for your store and draw in customers eager to purchase your products.
Start building relationships with local schools today to take your business to the next level!
Bring Your Business to Local Events and Festivals
Attending local events and festivals is a great way to introduce new customers to your Educational Toy Store. Not only can you reach a wide range of potential customers in one place, but it's also a wonderful opportunity to create a buzz and build relationships with your community.
Educate them on your store's mission, showcase your toy offerings, and provide useful information that will help parents make smart choices when shopping for their children. Provide free materials such as catalogs, flyers or newsletters that allow customers to learn more about your selection at their own convenience.
Well-executed marketing strategies at local events and festivals can contribute immensely to the success of your store in the long run!
Get Listed in Online Directories
If you are looking for customers to visit your educational toy store, listing yourself in different online directories is a great starting point.
By getting listed in the right places, you can ensure your business catches the attention of search engine users who are actively searching for what you have to offer. Not only will this help potential customers find you, but it also serves as an endorsement from a reputable directory, making you look more legitimate and trustworthy.
When seeking listings for your store, make sure to research which directories are most relevant to your target market and include detailed descriptions that accurately represent what you've got on offer. Doing this regularly will pay off in the long run and has been proven to increase traffic and leads for many businesses!
Offer Coupons and Discounts
Generating customers for your educational toy store can be a great way to get people interested in the products and services you offer. One tried-and-true method for doing so is to regularly promote coupons and discounts. These work by providing an incentive for potential customers to visit your store, giving them the chance to save money while getting the items they need.
Offering coupons and discounts can also help spread the word about your educational toy store, as customers are likely to share deals with friends and family members. Lastly, it helps build trust with existing customers by assuring them that they're making a wise financial decision when shopping at your business.