Are you always dreaming of starting your own adventure travel agency? Do you love the idea of helping others discover thrilling new destinations and exciting activities to fill their days with exploration? Opening an adventure travel agency need not be challenging or intimidating. This thorough guide will provide you with all the suggestions, counsel, and tools required to start a prosperous business if you're prepared to take the plunge and marry your love of travel with a rewarding entrepreneurial journey. This manual offers everything you need to start your new job as an adventure travel agent, including information on licensing requirements, analyzing tourism industry trends, and generating money for marketing initiatives. Prepare for an incredible journey!
Table of Contents
---
What is an Adventure Travel Agent?
An Adventure Travel Agent is a specialized travel agent that caters to clients looking for unusual, extreme or challenging holiday options. They are highly knowledgeable on locales suggested for those seeking adventure such as bungee-jumping in Bali, white water rafting in Colorado, or mountain trekking in the Himalayas. Adventure Travel Agents must stay abreast of new and popular activities available around the world as well as ensure travelers are adequately prepared and equipped with knowledge regarding cultural aspects and safety practices associated with their selected destination. Knowing the best places to go for adventure, how to get there, cleverpacking tips and helping customers manage health risks during their journey is key. Finally, Adventure Travel Agents often provide travel advice and assistance long after the trip is completed, answering questions from travelers regarding future trips or experiences they may have enjoyed partaking in while abroad.
---
Why would I want to start an Adventure Travel Agency?
For the entrepreneurial-minded, starting an adventure travel agency is a great way to combine business savvy and wanderlust into one exciting career. If you are looking for an opportunity to explore the world and make money at the same time, consider these benefits of launching your own adventure travel agency.
A Unique Business Model
Starting a traditional brick-and-mortar business can be daunting; however, setting up an adventure travel agency requires much less upfront investment. You don't need to rent a storefront or purchase expensive equipment—all you need is an internet connection and some creativity. This unique business model allows you to explore the world while still running your business from home or on the road. Plus, your customers will love the fact that their vacation plans can change in real-time, depending on what adventures they choose to go on!
Growth Opportunities
With more people than ever before choosing to take vacations abroad, there has never been a better time to become involved in the adventure travel industry. As more people opt for adventurous trips over traditional beach getaways, demand for services like yours will continue to grow. Taking advantage of this trend now will help ensure that you have plenty of growth opportunities down the line. Plus, as you gain experience in the industry and build relationships with suppliers and customers alike, your reputation will only increase—which means more profits for you!
Career Satisfaction
One of the greatest benefits of starting an adventure travel agency is that it provides its owners with unparalleled career satisfaction. Not only do you get to spend your days researching destinations and planning experiences for others—you also get to inspire them! Helping people create memories they'll cherish forever is immensely satisfying work; plus, it gives you a chance to make real connections with customers who share your passion for exploration.
Starting an adventure travel agency is a great way for entrepreneurs looking for unique career opportunities that allow them to explore their passions while making money at the same time. With no major investments required and plenty of growth potential available in this booming market, there are plenty of reasons why launching your own adventure travel agency could be just what you're looking for! Get ready to start planning some amazing trips—the world awaits!
---
How do I start an Adventure Travel Agency?
Are you a wandering spirit who dreams of exploring far-off destinations? Have you ever looked around your current job and wondered, "Is this all there is?" If so, it could be time to give in to your wanderlust and pursue a career as an adventure travel agent. Being an adventure travel agent is exciting, challenging and provides the opportunity for growth with unlimited potential – what more can you ask for from a job? You will have the chance to be creative with amazing itineraries that let clients explore different lands on their own terms. By becoming an adventure travel agent, you can help others make unforgettable memories on some of the most sought after places in the world. Now is the time to step out of your comfort zone and jump start an adrenaline filled journey!
Define Your Niche
Starting an adventure travel agency requires careful planning. You should start by defining your niche and understanding the types of travelers you want to serve.
Do you want to cater to recreational or extreme thrill seekers? Are there any other aspects such as culture immersion that appeal to your ideal clients?
Once you know your ideal customer, do research on top destinations and develop activities that align with the desires of your target audience. You should also look into certifications or partnerships required for running a business in this space. If done right, an adventure-based travel agency can be incredibly lucrative and personally rewarding!
Create a Business Plan
Creating a business plan to start an adventure travel agency is essential if you want to achieve success. You need to consider the location, the customer demographic, type of services offered and most importantly, how to market your venture.
Once you determine specific logistics, such as the budget and legal procedures needed, you can begin to develop your business plan. It is important to analyze competitors, gather industry information and generate a meaningful marketing strategy.
Research potential customer needs and create agreements with different suppliers that will drive down overall costs without sacrificing quality. Ensure you have contacts in each destination and providers so customers receive exceptional service from start to finish.
Overall, be sure the business plan covers all areas required for starting your own successful adventure travel agency!
Find Funding for Your Business
Starting your own adventure travel agency is an exciting venture, but it can be daunting to figure out how to get that dream off the ground.
Fortunately, there are numerous funding options available if you're willing to do a little research and put in the work. Grants from government agencies geared towards entrepreneurial endeavors, strategic partnerships with other businesses or organizations, and investing some of your own funds are all potential sources of capital.
With proper planning and foresight, you can find the resources necessary for launching your business. Once you have the funds secured, you will be well on your way to achieving success!
Get the Necessary Permits and Registrations
Starting an adventure travel agency can be immensely rewarding, but before diving in, it is essential to ensure all the necessary permits and registrations are acquired.
Depending on the area in which you are opening your business, you may need to register both with state and local agencies. You will likely also need to secure any related licences and permits that pertain to the type of activity or service you'll provide. Local officials may even have additional registration requirements, so doing a thorough review of potential regulations is key to staying compliant.
Additionally, some destinations like national parks have specific regulations governing commercial activities within their boundaries, so familiarizing yourself with those is invaluable.
Ultimately, getting all the paperwork complete will require ample research and groundwork but can save you from serious monetary fines or legal trouble further down the line.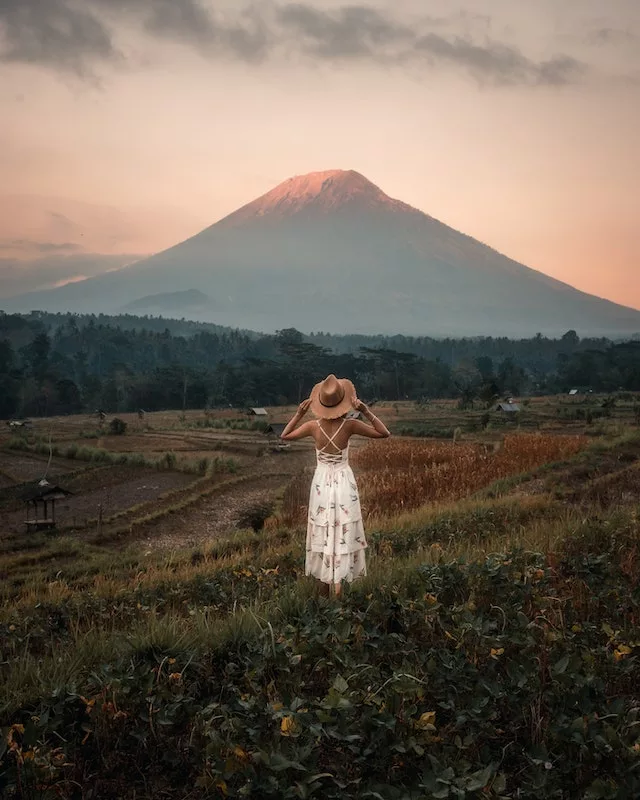 Find the Training You Need
Starting an adventure travel agency may seem overwhelming and like a daunting task, but with the right knowledge and training you can be up and running quickly.
Finding the appropriate training to launch your business is not as hard as it may seem. Whether you are interested in attending classes in person or taking online training, there are options available for you to achieve your goals.
You can find programs offered by trade schools, universities, and other learning institutions that will provide you with a comprehensive foundation of the necessary skills to start a successful travel business.
Additionally, joining an industry organization such as a Chamber of Commerce can also prove beneficial in expanding your network and connecting with experts who can provide valuable advice on starting your own business.
With the right training and support, opening an adventure travel agency is within reach so don't let this opportunity pass you by!
Find Your Location
If you're looking to open up an adventure travel agency and are trying to determine the best location to pick, there are a few things you need to consider. First, what kind of activities does the area offer? Does it have a variety of hiking trails, water sports, mountain bike courses or other adventurous activities? Next, what type of clientele would you be targeting? Is the area nearby a major city or is it more rural or remote?
Finally, what type of infrastructure is available in the area for tours and transportation? Knowing this information beforehand can help ensure that your adventure travel agency is ready for success when you take your first steps.
Get the Required Equipment
If you're looking to start your own adventure travel agency, it's imperative that you're prepared with the right tools. You need to make sure that you have access to reliable transportation, reliable lodging options near key destinations, and knowledgeable guides or tour operators who can help create custom itineraries that will draw in your clients.
You'll also need to invest in an up-to-date website that shows all of your offerings and what sets yours apart from the competition.
Finally, don't forget about taking care of insurance for both you and your business; this could prove invaluable if something were to go wrong on a trip. With the investment in the necessary equipment, your adventure business could be ready for take-off.
Hire and Train Staff
Starting an adventure travel agency is no small task, but with the right staff and training, you can achieve success! Hiring employees who are experienced in the industry and eager to learn new skills is critical. Make sure your employees possess a broad understanding of the company's values and mission, as well as quality customer service attributes.
Furthermore, your staff should be knowledgeable about all facets of the adventure travel industry. Once hired, commit to providing ongoing training so that all your employees stay up-to-date on changes in the industry. With ongoing education opportunities, your team will have the necessary tools to succeed and help create an outstanding adventure travel experience for customers!
Market Your Business
Starting an adventure travel agency requires planning, thorough market research and creative strategies for getting customers.
One effective way to reach potential customers is through social media marketing. Utilizing platforms such as Instagram, Twitter, and Facebook allows users to create visually engaging content that sparks interest in a variety of target markets.
Additionally, advertising through local radio or newspapers can be a great way to promote your business. Consider sponsoring events or creating special offers that local audiences may find attractive.
Ultimately, taking the time to craft an intensive marketing plan can be the key to successful launching of an adventure travel agency business.
---
How much does it cost to start an Adventure Travel Agency?
Starting an adventure travel agency is one of the most exciting business ideas around. An adventure travel agency helps people plan and book trips that involve adrenaline-filled activities like hiking, rafting, and kayaking. But how much does it cost to get this type of business up and running? Let's take a closer look at the costs associated with launching an adventure travel agency.
Getting Licensed & Insured
The first step in setting up your adventure travel agency is getting licensed and insured. Depending on where you live, you may need to obtain a business license from your local government or state licensing board. This can cost anywhere from $50-$500. You will also need to purchase liability insurance which will protect you in case something goes wrong while planning a client's trip. Liability insurance can range from $500-$1,000 annually depending on the level of coverage you choose.
Marketing & Advertising Costs
Once your business is up and running, you'll need to invest in marketing and advertising to get the word out about your services. You should budget for web design, SEO (Search Engine Optimization), content creation, social media ads, and other digital marketing tactics that can help spread the word about your business. These costs can range from $100-$1,000 per month depending on how much effort you put into marketing your services online.
Travel Expenses
Finally, it's important to consider the cost of travel when starting an adventure travel business. You may need to fly out to potential destinations in order to research the area or meet with suppliers and tour operators so that you can provide the best experience possible for your customers. Additionally, if your clients are booking trips abroad then they may be asking for assistance with flights or visas which could add additional expenses onto their trip. You should budget for these types of expenses as well as any unexpected costs that may come up during the course of running your business.
Starting an adventure travel agency is an extremely rewarding process but it does come with some upfront costs that must be taken into consideration before taking the plunge. Licensing fees and insurance premiums will set you back at least $550 while monthly marketing costs could reach upwards of $1,000 depending on what kind of campaigns you decide to pursue online. On top of all this, don't forget about the cost of travel when researching potential destinations for clients or helping them book flights or visas for their trips abroad! With all these expenses accounted for, entrepreneurs should expect to spend at least several thousand dollars getting their adventure travel agencies off the ground – but all that hard work will pay off in the end!
---
How do I find customers for my Adventure Travel Agency?
Are you an aspiring Adventure Travel Agent with dreams of taking people on unforgettable journeys and helping them explore some of the most beautiful places in the world? Starting your own business can be overwhelming and daunting but with a little creativity and hard work, it is possible to create a successful travel agent business. You just need to know how to find customers for your services and have the right strategy in place. In this section we are going to look at practical tips for finding customers for an Adventure Travel Agency focusing on how you can leverage both offline and online marketing tactics. So if you're interested in breaking into this exciting industry, read on as I show you exactly what steps you need to take!
Define Your Target Market
When it comes to finding customers for your adventure travel agent, one of the most important steps is to define your target market. Knowing who you are looking for will put you in a much better position to market and attract the right kind of customers.
Conducting some research and getting to know what appeals to your intended audience will be key in crafting an effective strategy. Consider factors like demographics, values, interests, likes and dislikes when you determine the exact type of people that you want using your agent services. This can range from anything such as location, age group or financial means.
Having a clear picture of what kinds of travelers you need to focus on is the first step in creating success for your business.
Create a Marketing Plan
Creating a marketing plan for an adventure travel agent usually involves focus on the target audience. An effective plan should identify who to target with adventure travel product offerings and how best to reach those prospective customers.
It will also include testing different methods, such as direct mail campaigns, email marketing, radio and television advertising, or website advertisements to figure out their effectiveness. Utilizing social media is also a great way to find and bond with customers—consider setting up accounts on Instagram or Snapchat which are two of the largest youth-focused platforms.
Once active on social media, it's important to stay consistent in order to build up your following and demonstrate expertise. Keep your content focused on unique activities only offered via tour packages through your agency and create calls-to-action that make users want to join in on them!
Additionally, you may consider offering discounts for first time bookings for potential customers who have never taken an adventure tour before – this could really help boost sales!
Build a Web Presence
Building an online presence for your Adventure Travel Agent business is a great way to reach potential customers.
Start by setting up a website, where you can attract visitors with informative blog posts and detailed descriptions of your services. You should also establish profiles on social media channels that are pertinent to the adventure travel space.
This will allow you to share information about yourself and your services, participate in conversations, and keep potential customers aware of special offers or discounts.
Additionally, joining industry forums or directories can provide networking opportunities with other professionals who may be able to assist you in finding customers for your business.
With consistent efforts focused on creating an effective web presence, your Adventure Travel Agency can become an industry leader in no time.
Use Organic and Paid Social Media
With the advent of social media marketing, you don't have to look far if you're looking to acquire customers as a travel agent. Using a combination of organic and paid social media tactics can help you reach out to potential customers on platforms such as Facebook, Instagram, and Twitter.
Organic initiatives like creating content related to your business and engaging with your followers will help strengthen your presence over time. Meanwhile, paid initiatives like running targeted ad campaigns can quickly reach individuals interested in adventure travel opportunities.
Combining the two methods is often the most effective way of expanding your customer base when leveraging digital channels.
Find an Influencer
If you're looking for customers for your Adventure Travel Agent, engaging an influencer is a great way to reach potential customers.
An influencer is someone with a large presence on social media platforms such as Twitter or Instagram; people who follow their account usually trust the influencer and believe in their services and products. When you first approach an influencer, focus on how your product can help them.
Make sure that you outline exactly what it is that you want them to do and provide clear instructions on how they can do lots of promotion for it. Give them all the information they might need, including good-quality visuals, copywriting materials, blog post briefs and videos.
If they believe strongly enough in the value proposition of your travel agent, they'll be more likely to promote it with enthusiasm!
Advertise in Local Publications
If you are an adventure travel agent, advertising in local publications can be a great way to attract new customers.
While some people may believe they can only promote their services through digital marketing, local publications like city magazines and neighborhood newsletters can actually offer a more targeted approach that achieves greater results.
Local audiences appreciate the personal touch of seeing an advertisement in the paper, and it gives them the opportunity to research your business before selecting an agent to arrange their trip.
Make sure you have compelling visuals and copy to support your ad campaign – this will help you stand out and draw potential customers in.
Get Involved with Local Community Organizations
Getting involved with local community organizations is a great way to build relationships and find customers for your adventure travel agent business. There are many professional and social organizations that may be open to hearing about your business and its offerings.
Such organizations may include community resource centers, health care centers, chambers of commerce, youth and senior activity centers, churches, and service clubs. Get creative with the types of groups you target– and don't be afraid to reach out!
Once you make contact, welcome the opportunity to explain in more detail who you are and what services your business provides. By building trusting relationships within the community, word will spread about your business faster than you expect.
Attend Trade Shows
Attending trade shows is an effective way for an adventure travel agent to get the word out about their business and find customers for their services. It allows you to connect with other professionals in the industry, potentially create partnerships, and collect contact information from potential customers.
Before attending a trade show, be sure to research what other businesses are attending, prepare materials such as posters or brochures highlighting your services, have a professional attitude, and dress appropriately. Reaching out to the right people while at the show can help give you credibility as a business.
Additionally, have supplies such as pens or postcards with contact information so that attendees can more readily remember who you are and what you do. With some good preparation and follow through after the event, attending trade shows could prove to be very beneficial for your business.
Get Involved with Local Charities
Connecting with local charities is an excellent way for an adventure travel agent to find potential customers. Charities often host regular events in the community, like bingo nights or afternoon teas.
Every time these events are held, your business should be promoted through posters, fliers, banners and postcards. You can even ask permission to provide a short presentation about your services that night before or after the event.
Additionally, having a presence at local charity events will raise the profile of your business with potential customers and demonstrate your commitment to support good causes in the community.
Network with Local Businesses
Networking with local businesses is a great way for an adventure travel agent to get more customers.
Consider, for example, teaming up with the local sporting goods store to offer discounts to customers who book through you. You can also coordinate with rental car companies and hotels in the area so they are aware of your services and can recommend them to their customers.
Networking on social media can help too. Reach out to people and groups within your target demographic and let them know who you are and what you offer. Social media allows you to connect with new customers easily, cost-effectively and quickly.
Bring Your Business to Local Events and Festivals
Attending local events and festivals can be a great way to find potential customers for your adventure travel agent business.
These can be an excellent platform to market your business – not only will you have direct access to potential customers, but also the opportunity to form relationships with other members of the community. Whether it's through social media promotions or attending local networking events, taking the initiative to reach out can be key in growing your business.
Make sure to be prepared with any marketing materials or flyers that you might need and come prepared with engaging conversation topics that showcase your knowledge of the adventure travel industry. You never know who might become a customer one day!
Get Listed in Online Directories
For Adventure Travel Agents, listing yourself in online directories is one of the most effective ways to reach potential customers.
The beauty of taking this approach is that by having your travel agency listed in local and national directories, customers have easy access not just to your contact details, but also to the services you offer and any unique selling points that make you stand out from competitors. Spend time researching online directories and submit your information with as many as possible.
Additionally, getting reviews from past customers to appear on these platforms will help build trust and encourage more people to visit your directory listing.
Offer Coupons and Discounts
Offering coupons and discounts can be an effective way to attract potential customers to your adventure travel agency. Providing discounts or a "buy one get one" offer will drive interest in what you have to offer, particularly among bargain hunters.
To really stand out, try offering discounts that your competitors don't, like framing any discount as a sale (for example, "15% Off Any Adventure") or even a loyalty program that rewards frequent customers with exclusive deals.
These perks will help make your business more attractive to potential customers, and may even encourage them to come back after their first adventure with you.