Window screens are an important part of any home, but they can also be a major pain to fix. If you're tired of dealing with broken window screens, why not start your own window screen repair business? It's a great way to make some extra money and help your community at the same time. In this guide, we'll show you everything you need to know to get started. So what are you waiting for? Let's get started!
Table of Contents
---
What is a Window Screen Repair business?
A window screen repair business is a service that helps to fix or replace damaged or broken window screens. This can include anything from repairing a small tear to replacing an entire screen. In most cases, the business will come to your home or office to assess the damage and give you an estimate of the cost of the repair. They will then either repair the screen on-site or take it away to be fixed in their workshop. In some cases, they may even be able to custom-build a new screen to your specifications. Whether you need a small repair or a complete replacement, a reputable window screen repair business can help get your windows back in working order.
---
Why would I want to start a Window Screen Repair business?
Starting a window screen repair business can be an incredibly rewarding and lucrative venture. Not only is it relatively low-cost to get started, but it also requires few materials and you can work from almost anywhere. But what makes this kind of business really stand out is its potential for growth—you can start small, with just one or two clients, and grow into a multi-location enterprise over time. Let's take a closer look at the advantages of starting a window screen repair business.
Low Start-up Costs
One of the greatest advantages of starting a window screen repair business is that it requires minimal capital to get started. The only real costs associated with getting your business up and running are purchasing the necessary tools and supplies, such as replacement screens, adhesives, and other materials. You'll also need to invest in some advertising to get the word out about your services—but that cost should be relatively low compared to other businesses.
Flexible Work Schedule
Another great advantage of starting a window screen repair business is that you have the flexibility to set your own hours. You can work around your existing commitments or schedule repairs when convenient for your clients—such as evenings or weekends. This makes it easier for busy homeowners who don't have time during regular working hours to fix their windows. Plus, you can choose how many jobs you want to take on each week depending on how much money you want to make.
Scalability
Lastly, starting a window screen repair business offers tremendous scalability potential—you can start small with just one client and then expand as demand increases over time. You can also hire additional technicians if needed so that you can take on more jobs without sacrificing quality service or customer satisfaction levels. Plus, if demand slows down in one area, you can always look for new markets elsewhere in order to keep your business growing and profitable.
Starting a window screen repair business is an excellent option for entrepreneurs looking for an affordable way to become their own boss while still having the potential to grow their business over time. With few upfront costs required and flexible hours available, this type of venture is ideal for those who want independence but don't have a lot of capital or resources available right away. Plus, it offers tremendous scalability potential so that even if demand slows down in one area, there are always opportunities elsewhere to keep growing your enterprise! With all these advantages combined, there's no wonder why starting a window screen repair business has become such an attractive option for entrepreneurs today!
---
How do I start a Window Screen Repair business?
Are you looking for a business idea that is both profitable and challenging? Starting a window screen repair business may be just what you are looking for! This business is perfect for anyone with a love of DIY projects, because fixing screens yourself is definitely a doable task. Plus, there are many ways to market this service, so you can find the right avenue to reach your target audience. Keep reading to learn more about how to get started in this rewarding industry.
Define Your Niche
Starting a successful window screen repair business requires doing some key research to narrow down and define your niche. To begin, determine the services you would like to specialize in such as building or replacing window screens or maybe even insect screening.
Once you decide what types of services you want to offer, think about which area your business might serve best and the demographic customers that this could include. For example, if you are located in a college town, then targeting student housing with replacement or installation of screens might be advisable.
Additionally, consider what materials and tools will be necessary for each job so that you are well equipped for each task.
Finally, choose your pricing structure; whether it is hourly rate or fixed price per job, make sure it reflects both the amount of work involved in each task as well as helps you continue to make a profit while helping clients receive value from your services.
By taking the time to define and research your niche prior to embarking on your window screen repair business journey, you will likely have an easier time finding success quicker while avoiding common pitfalls that come along with starting any type of business.
Create a Business Plan
To create a successful business plan for starting a window screen repair service, it is critical to analyze the market and develop a specialized niche.
Start by determining who your target customers will be: residential property owners or commercial businesses; what specific repairs you are offering such as fiberglass mesh replacement or rusted frame fixes; and the levels of pricing and service offerings you want to feature.
After analyzing the potential market, it is important that you develop a budget outlining your startup costs such as tools, advertising, building a website, and other supplies.
Once these items are in place, research local regulations to determine any licenses or permits needed to operate a business in your area.
Finally, write up an operational plan that outlines how the business will run day-to-day as well as procedures related to personnel management, bookkeeping systems, customer service standards, and monthly goal setting. With this detailed business plan in hand you will have all the foundational pieces necessary to launch your window screen repair service successfully.
Find Funding for Your Business
If you're looking to start a window screen repair business, there are a number of options available when it comes to finding the necessary funds.
Grants are one excellent source of funding and can be applied for through private foundations or your local government. Small business loans are also commonly used by entrepreneurs, with both banks and non-bank lenders offering financing.
Furthermore, personal investors or family members can be tapped into, if possible, and business incubators have been known to give funding and other resources in exchange for equity in the venture. No matter what route you choose for funding, know that there's another chance available if you don't succeed at first – keep trying until you do!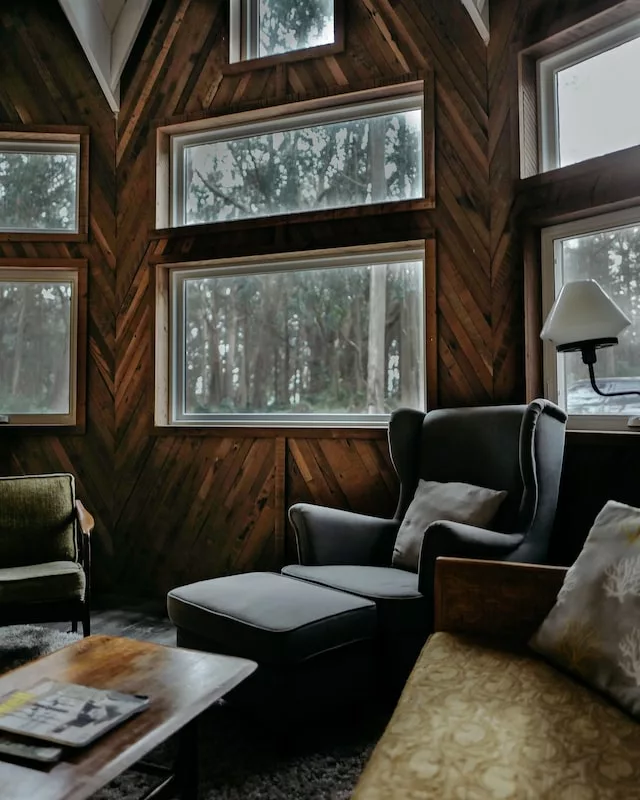 Get the Necessary Permits and Registrations
Starting a window screen repair business can be an exciting endeavor, but navigating the world of permits and registrations can be daunting.
Before you begin your repairs, you'll need to make sure that you have both permits and registrations depending on where your business is located. The documents you need may include a business license, certifications of insurance, contractor's license if applicable to your state/district/province, sales tax registration numbers and any additional local or city permits.
Once everything is in order, it's time to open up shop! Properly planning ahead will ensure that you have all the necessary paperwork taken care of so that you can hit the ground running when it's time to shine a light on the new business venture.
Decide If You Should Make Yourself or Outsource to a Contract Manufacturer
Starting a window screen repair business is one of the simplest types of businesses that you can set up, but it still requires some thought and planning.
You will need to decide if you should make yourself or outsource to a contract manufacturer. If your goal is to rapidly expand your business and reach more customers, outsourcing to a contract manufacturer might be an efficient and cost-effective option since they have the necessary resources, technology and expertise to help manufacture on a larger scale.
On the other hand, if you prefer having more control over every aspect of manufacturing, making window screens yourself could be a better choice. Ultimately, the decision that is right for you will depend on your goals, your ability to manufacture quality products, budget considerations and other factors.
Find Your Location
Starting a window screen repair business can be a great opportunity for those who are looking to make some extra money. It is important to consider your location when getting started.
Determine if there is an existing need for window screen repair in the area by researching local businesses, customer reviews, and talk to people in the community about their experiences with window screen repair services.
Additionally, consider the competition in your area; if there are already several Window Screen Repairers setting up shop nearby, you may want to look for another place that could use your services.
Ultimately you should choose a spot where you will have at least some competitive advantage so you can draw customers away from other businesses.
Get the Required Equipment
Starting a window screen repair business includes more than just the right set of tools.
You'll want to make sure you have an adequate work atmosphere including a spacious set up for prepping and repairing, a shop vacuum for keeping everything clean, and perhaps some kind of shelving or wire rack for easy access to widely used supplies.
Investing in your personal safety is also highly important. Make sure that you're wearing appropriate clothing, have sturdy gloves and non-skid protective shoes, and consider investing in safety glasses to help protect your eyes from sharp edges or hazardous chemicals.
To ensure success from the start, you'll want to make sure you have all the necessary materials on hand so that you can quickly move through the repairs with ease!
Hire and Train Staff
Starting a window screen repair business is an ambitious but rewarding endeavor. The first step in getting your business up and running is having the right staff on board.
Your team should be composed of experienced, reliable individuals who are passionate about repairs and customer service. You'll want to consider taking the time to hire the right people for the job and also invest in a comprehensive training program to ensure they have the knowledge and skills to succeed.
Training programs can cover topics such as customer engagement strategies, repair basics, and safety protocols. Hiring and training your staff is an important part of starting a successful window screen repair business. Investing in a comprehensive process that sets them up for success will help lead you on your way!
Market Your Business
Starting a window screen repair business can be a lucrative venture if done correctly. The first and most important step is to ensure that your business stands out from the competition by implementing effective marketing strategies.
Investing in marketing and advertising your business through multiple platforms like print, broadcast, and digital mediums will help you reach potential customers in your community. Don't forget to include the unique advantages that make you stand out, such as providing superior customer service or quality products at competitive prices.
Additionally, utilizing social media channels like Facebook, Twitter, and Instagram to promote great reviews about your services is essential for any small business looking for success. Above all else, having a well-functioning website along with top-notch SEO techniques should be priority when marketing your window screen repair business!
---
How much does it cost to start a Window Screen Repair business?
So you want to start a window screen repair business? That's a great idea! Not only is it a lucrative business, but it's also a helpful service that many homeowners and businesses need. But before you get started, you're probably wondering how much it's going to cost to get your business up and running. This is a valid question, and one that we're going to answer in this section. Keep reading to find out more!
The cost of starting a window screen repair business will vary depending on a few factors, such as the size of your operation and the services you offer. However, we've compiled some rough estimates to give you an idea of what you can expect to pay. For example, if you're planning on starting a small operation with just a few employees, you can expect to pay around $10,000 for marketing, $5,000 for equipment, and $2,500 for miscellaneous expenses. If you're planning on starting a larger operation with multiple employees and more services offered, then you can expect to pay around $20,000 for marketing, $10,000 for equipment, and $5,000 for miscellaneous expenses. These are just estimates, of course, and your actual costs may be higher or lower depending on your specific situation.
Starting a window screen repair business is a great way to earn some extra income or even make a full-time living. But how much does it cost to get started? The answer varies depending on the size of your operation and the services you offer, but you can expect to spend anywhere from $10,000-$20,000 for marketing, equipment, and miscellaneous expenses. So what are you waiting for? Get started today!
---
How do I find customers for my Window Screen Repair business?
Are you a business owner who is looking for new customers? If so, you're in luck! There are a number of ways to find customers for your Window Screen Repair business. In this section, we will discussing some of the best methods for finding new customers. So, if you're ready to start attracting more customers, keep reading!
Define Your Target Market
When starting a window screen repair business, one of the most important steps is to define your target market. Knowing who your customers are and what their needs are can help you create a plan to market your services appropriately.
By getting to know your target audience, you'll be able to tailor your services to appeal directly to them, ensuring success in reaching potential customers. Researching neighbourhoods and businesses near you can also give you a better understanding of the people that may need window screen repair services, helping you establish a customer base quickly.
Once you have identified who your target customers are, targeting them with advertising materials and networking opportunities will help generate new leads for your business.
Create a Marketing Plan
Crafting a good marketing plan for your window screen repair business is essential for success. Start by developing an effective messaging strategy that reflects the values of your business and resonates with the people you want to market to.
Identify key demographics, such as target age ranges, and tailor your messaging accordingly. Once you've attracted potential customers, focus your efforts on providing excellent customer service; this is one of the most powerful forms of marketing as customer satisfaction creates loyal customers and positive reviews that will help grow your business.
Scheduling regular reminders or notifications via email or text message can also help keep customers informed about upcoming offers or deals that may interest them. If you are able to invest in it, consider running an advertising campaign and utilizing platforms like social media or paid search to reach even more people. Utilize the data collected when executing any marketing activity so that you can roll out more tailored campaigns based on what works best for your business's unique situation.
Build a Web Presence
Developing a web presence is an invaluable tool for businesses, especially those in service industries. For the window screen repair business, having a presence online can help potential customers easily find you, learn more about your services, and contact you to schedule an appointment.
Furthermore, by posting customer reviews and showcasing helpful tips or techniques on how to complete some of the simpler repairs yourself through blogs or videos, you can build trust with prospective customers and demonstrate your authority within the field.
Establishing a strong online presence for this type of business is essential in order to stay competitive and attracting new business.
Use Organic and Paid Social Media
A good way for business owners to find customers for their products or services is by leveraging organic and paid social media. Organic social media involves the posting of content on your digital platforms such as Facebook, Instagram and Twitter without paying for it.
Paid social media, on the other hand, refers to strategically running ads using the digital platforms to reach a larger audience who might be interested in what you have to offer. To use these techniques effectively when running a window screen repair business, determine which platforms are most likely to have an audience that needs your services and concentrate on those.
Start with organic social media, identifying relevant hashtags, images and keywords associated with window screen repair and use them in your postings. Get creative with content ideas and share stories that resonate, prompting people within your target group to contact you or request more information.
You may also then decide to implement paid campaigns through those social media sites in order to further boost visibility and spread awareness of your services.
Advertise in Local Publications
Local publications are a great way to spread the word about your window screen repair business. Not only can you get your business in front of potential customers quickly, but it is also cost effective.
When designing an advertisement for a local publication, focus on how you can provide convenience and value to your clients. When listing services, do so in an easy-to-understand format that clearly states what you have to offer the customer and why they should choose you.
Your advertisement should be clear and concise, highlighting why people should call you over competitors. Additionally, advertise any discounts or special offers; this will demonstrate value to potential customers.
Taking advantage of local publications is an excellent way to drive business and grow your window screen repair business!
Get Involved with Local Community Organizations
To find customers for your window screen repair business, getting involved with local community organizations is a great option. Joining associations, clubs, or groups related to home ownership or maintenance is an effective way to make connections and let people know what services you offer.
This could include attending meetings, speaking at events, or finding creative ways to get your name out there such as sponsoring a t-shirt design contest.
By actively engaging in local community efforts related to your field of work, you can make yourself more visible and form new relationships that will eventually bring in new customers.
Attend Trade Shows
Attending trade shows is a great way for window screen repair businesses to find new customers. At trade shows, you have the opportunity to network with those in your industry and make meaningful connections faster than you would through traditional methods, like cold-calling or emailing.
Plus, the fact that attendees are self-selected as people interested in a particular industry means they're likely interested in what you have to offer. It's also important to remember that while at a trade show you aren't only looking for immediate customers – it can be used as a powerful marketing tool to build relationships and trust with future prospects.
Come prepared with an attractive display of your services, informative brochures and staff who are friendly and knowledgeable about what you do. With these key steps in mind, attending trade shows for your window screen repair business can spell success for your business potential.
Network with Local Businesses
One of the best ways to find customers for a window screen repair business is to network with local businesses. Many small businesses may need your services often, or even periodically when screens become worn or damaged. Networking lets you connect and make it easier for local businesses to think of you first when they need window screen repair.
Start by developing relationships with those in your area who rely on windows in their daily operations. Having your name easily accessible will give you insight into more opportunities while allowing local business owners assurance that they have someone reliable to manage their window repair needs.
Networking is an invaluable tool to engage potential customers, gain awareness of your services, and secure new customers quickly and efficiently.
Bring Your Business to Local Events and Festivals
Attending local events and festivals can be a great way to draw attention to your window screen repair business. By visiting these events and bringing along marketing materials such as pamphlets and flyers, you'll be able to introduce your small business to people in your area who may not have otherwise known about your services.
Additionally, you'll also have the opportunity for face-to-face interactions with potential customers; networking with like-minded individuals can give you the chance to learn more about the kinds of services that people in the community are looking for.
Ultimately, attending local events is an effective way to expand awareness of your business and increase opportunities for finding more customers.
Get Listed in Online Directories
In today's digital world, having an online presence for your window screen repair business is essential. One of the best ways to increase brand visibility and optimize customer searchability is by getting listed in different online directories. Doing so can help new customers find you more easily when they search for local businesses providing services similar to yours.
Additionally, being listed on various directories increases your chances of appearing in searches related to specific keywords like "window screen repair," thus leading more potential customers to your website or business profile page.
With a little bit of effort, you can gain access to an entirely new customer base that can bring growth and success to your business!
Offer Coupons and Discounts
As a seasoned window screen repair business owner, I know the power of providing coupons and discounts to find customers. When you offer potential customers a limited-time deal or discount, it can be the deciding factor that sways their decision in your favor and encourages them to patronize your business.
Additionally, offering discounts for a purchase of multiple services or items can potentially attract bigger projects or orders from customers who otherwise may not have considered using your business.
To go a step further and increase loyalty, you could also consider creating special deals for repeat customers and referrals. Coupons and discounts are an effective tool to bring in more customers – it's worth giving them a try!