Are you looking for a new business opportunity? If so, consider starting a pool or hot tub maintenance business. This type of business is growing in popularity, and it's a great way to make a living while enjoying the outdoors. In this guide, we'll provide you with everything you need to know about starting and running your own pool or hot tub maintenance business. So, what are you waiting for? Read on to learn more!
Table of Contents
---
What is a Pool or Hot Tub Maintenance business?
A pool or hot tub maintenance business offers customers the service to keep their outdoor aquatic areas, such as swimming pools and spa baths, working as intended and looking great. This kind of business involves a range of activities from testing and adjusting the chemistry of the water, to inspecting and cleaning filters, pumps, jets, and pipes. It may also involve assessing property surrounding pools or hot tubs for any safety hazards or damage caused by articles left in the area. By utilizing highly-specialised products and equipment, a professional maintenance service can help customers maintain a healthier environment with lower levels of chlorine or bromine than regular cleaning methods. Regular maintenance is recommended on a weekly or bi-weekly basis depending on the amount of use that your pool and hot tub receive.
Setting up and running a pool or hot tub maintenance business can be a great way to capitalize on the growing trend of people wanting to add luxury amenities to their properties. It can be lucrative, since you're offering a service that people need to stay on top of – from regular chemical treatments to ensuring the proper functioning of all components, such as heaters, pumps, and jets.
Plus, you'll gain satisfaction in helping clients create an enjoyable atmosphere for their guests and family members. For aspiring entrepreneurs looking for a flexible business venture with low overhead costs, this could be the perfect opportunity! All you need is the knowledge and know-how about maintenance operations along with some basic equipment and supplies in order to get started.
---
Why would I want to start a Pool or Hot Tub Maintenance business?
If you're looking for a business that comes with big rewards and the potential for long-term growth, then starting a pool or hot tub maintenance business could be the perfect choice. This type of business is becoming increasingly popular as more people are investing in outdoor pools and hot tubs for their homes. Not only can you make money from it, but you also get to enjoy the great outdoors while doing something that you love. Here's why starting a pool or hot tub maintenance business might be right for you.
The Financial Rewards
Running a pool or hot tub maintenance business can be very financially rewarding. Depending on where your business is located, you may have the potential to earn an impressive income. Furthermore, you have the opportunity to build up your customer base so that your annual income increases over time. As your reputation grows and customers become more satisfied with your work, they will spread the word about your services and bring in even more business—and money!
Flexibility & Variety
Another great benefit of running this type of business is that it gives you plenty of flexibility and variety in what you do each day. You'll get to choose which jobs to take on and when to take them on, allowing you to manage your own workload at your own pace. Additionally, no two days are ever alike; each job will bring its own unique challenges and opportunities. With this kind of variety, there's never a dull moment!
Outdoor Enthusiast? This Is Your Dream Job!
For someone who loves spending time outdoors, running a pool or hot tub maintenance business can be incredibly fulfilling. You get to spend every day outside enjoying nature while also helping others maintain their pools or spas for years to come. Plus, if you love swimming or soaking in hot tubs, then this job provides ample opportunity for that as well! It doesn't get much better than that!
Starting a pool or hot tub maintenance business can be incredibly rewarding both financially and emotionally. Not only do you get the potential for high earnings but also the flexibility and variety that comes with choosing which jobs to take on each day. Plus, if you love spending time outdoors then this is definitely the perfect job for you! With all these benefits in mind, why not give it a try? You won't regret it!
---
How do I start a Pool or Hot Tub Maintenance business?
Are you looking to create a business that offers an exciting professional experience while providing luxury services to others? Are you a self-starter who is passionate about service and maintenance? Then consider becoming a pool and hot tub maintenance business owner! With the right tools, knowledge and dedication, starting your own pool or hot tub maintenance business could be the perfect way for you to pursue success independently. In this section, we'll discuss all of the steps required for creating, launching and managing your very own successful pool/hot tub maintenance company.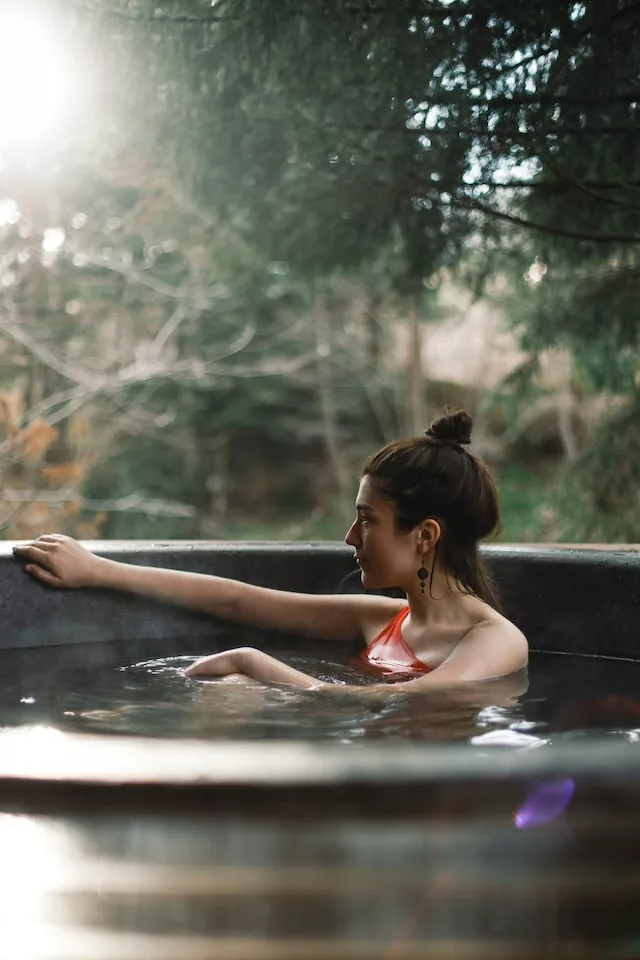 Define Your Niche
Starting a pool or hot tub maintenance business can be a highly rewarding endeavor. However, before you delve into the business, it is important to take the time to research and firmly establish your niche.
Your niche will encompass everything related to the operation of your business – from supplies and tools used, to target customers and services offered. For example, some swimming pool technicians focus on equipment maintenance, while others specialize in chemistry.
Additionally, when deciding on your niche consider factors such as location and climate; this way you can tailor services to meet the needs of your clients.
Moreover, make sure to familiarize yourself with other service providers in the area so you can establish competitive prices for any future clients. Defining your niche will help differentiate your pool or hot tub business from competitors and give customers a reason for choosing you over other service providers.
Create a Business Plan
Writing a business plan for a Pool and Hot Tub Maintenance business is essential. This document will help you outline your goals, create a timeline for launching, and examine the competition.
Start by assessing current industry trends related to your business service or product. You want to take that information and use it to create an elevator pitch that highlights you as a solution provider.
Next, research the local market needs to determine how much demand there is in your area for pool or hot tub maintenance services. Finally, craft financials such as budgets, expenses, prices and profit projections to flesh out the details of your business infrastructure.
Once complete, you should have a better idea of the resources required to launch and operate this type of operation and be one step closer towards realizing your dream business!
Find Funding for Your Business
Starting a business can be both exciting and daunting, especially if you need to find funding to get your new venture off the ground.
Fortunately, there are many ways to finance a pool or hot tub maintenance business. One possibility is to look into government grants by researching the programs and services specific to your area. Alternatively, you may want to consider traditional funding sources such as banks and credit unions that typically offer the best terms on loans and lines of credit.
Additionally, crowdfunding websites allow entrepreneurs to easily create campaigns and access funds from a large group of sponsors. Finally, don't forget about personal financing options such as tapping into your savings or getting an investment from friends and family members who believe in your venture. All of these alternatives give you plenty of options for finding the finances needed for launching your business.
Get the Necessary Permits and Registrations
Starting a pool or hot tub maintenance business can be a beneficial and fulfilling endeavor, however it is important to follow the necessary steps and acquire the appropriate permits and registrations before beginning.
Depending on your chosen location and scope of operations, these requirements vary from state to state. It is also essential to contact local health departments for written approval as well as ensuring that you are meeting all applicable codes for plumbing, electrical work, pest control, safety provisions, zoning regulations, and construction standards.
Utilizing resources such as government websites or consulting with a qualified attorney can help you better understand what you need to do in order to establish your business in an entirely legal and compliant fashion. A clear understanding of the brick walls along this path can greatly expedite your journey towards getting your business up and running.
Find Suppliers
Establishing a pool or hot tub maintenance business requires you to have selected quality supplies in order to provide your customers with the best service possible. The key is to find reliable suppliers that offer quality products at reasonable prices. Do your research and compare different suppliers to ensure you are getting a good deal, including taking into account delivery times and charges.
Many companies will also be willing to ultimately offer discounts on bulk orders, which can help you keep costs down while still having the supplies needed for most jobs. Lastly, you can save time and frustration by researching customer reviews as they can guide you toward selecting trustworthy suppliers who consistently deliver quality work materials without fail.
Find Your Location
Starting a pool or hot tub maintenance business can be both financially and personally rewarding, but it also needs to be well thought out.
The first step is to consider where you should set up shop. Location is key — determining factors could include population size, access to potential customers, market competition, and local regulations for running a business.
Consider the size of the local population and whether there is an existing need for pool or hot tub cleaning services. Think about areas with many residential properties, hotels, resorts, spas and apartments that may require these services. Identify your competitors and assess their service offerings so you have an idea of what will set you apart from them.
Lastly, check in with your local governing bodies to ensure that you will be able to run a legitimate business within the law. Arming yourself with this information will help you make an informed decision when choosing a location to start your pool or hot tub maintenance business.
Get the Required Equipment
If you're looking to start a pool or hot tub maintenance business, having the right equipment is essential. Starting out, you'll need basic hand tools such as a telescopic pole and brush for cleaning out debris from the bottom of the pool, plus buckets, skimmers, and chlorine tablets for ongoing water maintenance.
Depending on the size of your new enterprise, you may also want to consider purchasing larger-scale items such as a vacuum cleaner that can be attached to a telescopic pole to collect leaves and other debris. Also required is safety equipment such as gloves and goggles to keep yourself safe when handling water chemicals.
Lastly don't forget the more pleasant side of supplies, like soft towels and swimsuits for customers who wish to test out the facilities after cleaning. With just these few basics you'll have everything needed for successful pool or hot tub maintenance business.
Hire and Train Staff
Getting started in the pool and hot tub maintenance business involves more than just cleaning out the dirt and debris. It starts with finding qualified staff members who are knowledgeable, motivated, and have a passion for pools.
Additionally, you should provide them with adequate on-the-job training to ensure they understand the safety requirements and can maintain even the most complex systems properly. To teach your staff everything they need to know, you'll want to employ experienced trainers who specialize in pool and spa maintenance.
With their knowledge and your team's hard work, you'll be able to create an efficient system that keeps all of your customers' pools or hot tubs sparkling clean!
Market Your Business
Starting a pool or hot tub maintenance business can be a great way to make extra money. However, it is important to remember that you need to market yourself in order to make potential customers aware of your services. There are several mediums currently available that you can use to promote your services, such as flyers and direct mailings, or paid forms of advertising like social media or radio.
Additionally, joining local networking groups can be an invaluable resource in connecting with people in your industry who may be able to refer additional customers your way. And don't forget the importance of word-of-mouth marketing – always encourage happy clients to share the news with their friends and family.
With the right approach and some perseverance, you can turn your small business into a viable and profitable venture for years to come.
---
How much does it cost to start a Pool or Hot Tub Maintenance business?
Starting a pool or hot tub maintenance business can be an exciting endeavor for entrepreneurs with the right skillset. Swimming pools and hot tubs provide a great opportunity for business owners to make money in the summer months. However, starting this type of business can be costly. In order to get up and running, one needs to consider costs associated with equipment, supplies, insurance, and other operational expenses. Let's take a look at what you will need to start your own pool and hot tub maintenance business.
Equipment & Supplies
The first thing you will need is the proper equipment and supplies to do the job. This includes items like skimmers, brushes, vacuums, plungers, cleaning chemicals, testing kits, etc. The cost of these items varies depending on size and quality; however, it is important that you invest in good-quality tools so they last longer and do their job correctly. You should also budget for any repairs or replacements if something breaks or wears out over time.
Insurance & Licensing
In addition to equipping yourself with the necessary materials for getting started with your pool/hot tub maintenance business, you will also need insurance coverage as well as licenses from your state or local government in order to operate legally. Depending on where you live, these fees can range anywhere from $200-$500 per year before taxes are factored in. It is always best practice to have comprehensive coverage so that you are protected against potential losses due to lawsuits or property damage claims.
Labor Costs & Other Expenses
Labor costs such as wages for employees or contractors should also be considered when budgeting for your pool/hot tub maintenance business startup costs. If you plan on doing most of the work yourself, then this won't be too much of an issue; however if you plan on hiring help down the road then it would be wise to factor in labor costs when setting up your budget projections. Other common expenses include advertising costs (if desired), legal fees (for contracts/agreements), office space rental (if needed), etc., all of which should be calculated accordingly when estimating total startup costs.
Starting a pool/hot tub maintenance business requires careful planning and budgeting in order to make sure that everything goes smoothly once operations begin. It is important that entrepreneurs research what types of equipment they need as well as how much they will need in terms of insurance coverage and licensing fees prior to getting started. Lastly, don't forget about labor costs! By taking all these factors into consideration beforehand- entrepreneurs can better prepare themselves for bringing their pool/hot tub maintenance businesses into fruition!
---
How do I find customers for my Pool or Hot Tub Maintenance business?
Opening a pool or hot tub maintenance business can be an incredibly satisfying experience, as you get to work in your community providing them with a much-needed service. But of course, before you can start helping customers – you need to find those customers! If you're feeling overwhelmed about how and where to search for clients, don't worry – we have some great ideas on how to get the word out there and draw people in. From developing marketing strategies to utilizing online platforms, there are lots of ways that you can connect with potential customers who need your assistance. Read on to learn more!
Define Your Target Market
In order to be successful, it is essential to identify and understand your target market when running a pool or hot tub maintenance business.
Take the time to create thoughtful buyer personas and profiles of your ideal customers – learning all you can about their needs, wants, preferences, values, and lifestyle choices. This detailed data will provide you with the insights needed to craft a targeted marketing message and reach out to these customers in the most effective way.
Consider factors such as age, gender, geography and socio-economic status in order to effectively define who your customers may be. With this in mind, you will have a better chance of identifying potential clients for your maintenance business.
Create a Marketing Plan
Creating an effective marketing plan is essential for any successful pool or hot tub maintenance business. The first step to creating your plan is to identify your target customers. Knowing who you want to reach and understanding the needs of your ideal customer will help you develop campaigns and messages that resonate with them.
Next, define how you will allocate resources to reach your audience. Determine which strategies, channels, and tactics are best suited to reach them with the most success. After developing the details of your efforts, be sure that you take action and measure results through reviews and feedback so that you can make adjustments and improve future campaigns.
Keeping a marketing plan up-to-date will help ensure a steady flow of leads for your pool or hot tub maintenance business over time.
Build a Web Presence
Having a web presence can be one of the best ways to find new customers for your Pool or Hot Tub Maintenance business. Potential customers want to know that you're reliable and professional, and your online presence is often the first impression they will get of your business.
A well-designed website with good content can let customers connect with you more easily, educate them on the services you offer, show them reviews from past clients, and make it easier for them to contact your business.
Social media can also be used to reach more potential customers by connecting with residents in your local area, encouraging people to leave positive reviews on third-party sites, and keeping up with changes in the industry.
With just a few hours spent creating an online presence, you'll be able to better connect with more potential customers while helping build confidence in your professional maintenance services!
Use Organic and Paid Social Media
Growing your pool or hot tub maintenance business can be a challenge without the right customers, but reaching out to prospective customers through organic and paid social media outlets is a great way to do it. Organic social media means engaging with potential customers through posts on public platforms like Facebook, Twitter, and Instagram.
Paid social media is done through advertisement campaigns on these same outlets; platforms such as LinkedIn are popular for targeting specific audiences and providing hard numbers on lead generation successes. By doing both, you have the ability to reach a wider range of potential clients.
You never know who might need your services until you offer them an opportunity that resonates with the value you provide.
Advertise in Local Publications
Advertising your pool or hot tub maintenance business in local publications is a great way to find new customers. Not only can you reach a wide variety of potential customers in the local area, but you can also save money by targeting your key demographic instead of using more costly national advertisements.
When writing your ad, be sure to emphasize the benefits and quality of your services and make sure to include clear instructions on how to contact you.
Additionally, consider running discount promotions or special offers that entice first-time customers to try out your services. By using advertising in local publications wisely and frequently, you should be able to grow your pool and hot tub maintenance business quickly.
Attend Trade Shows
Attending trade shows is a fantastic way to gain exposure and meet potential customers for your pool or hot tub maintenance business. Through trade shows, you can introduce existing and potential customers to the products and services you offer, as well as other additional benefits that could maximize the value of their purchase.
By talking one-on-one with prospects, you can learn more about their needs and demonstrate your expertise. In addition, having a physical presence at a trade show makes it easier to gather leads by asking attendees to provide contact information in exchange for promotional items or discounts. You can start small by participating in a local trade show or build exposure by attending national events.
With strategic planning and networking, participating in trade shows can benefit your pool or hot tub maintenance business in numerous ways.
Network with Local Businesses
Are you looking for ways to grow your pool or hot tub maintenance business? The best way to expand your customer base is to reach out to local businesses. Connecting with other entrepreneurs in the area can be a great way to find potential customers. You can start networking by introducing yourself and your services on various local business message boards and other online discussion forums.
Furthermore, attending local events and speaking with local businessmen will increase your exposure and give you an opportunity to showcase the services you offer. Subscribing to industry magazines and national trade journals related to your field will help you gauge what's happening in the market, giving you an advantage over competitors who are not paying attention.
Finally, don't be afraid of creative solutions such as offering referrals for their customers; do whatever it takes to secure their patronage. Networking and developing relationships with other businesses is the most effective way to promote your pool and hot tub maintenance business and acquire new clients.
Get Listed in Online Directories
To find customers for your pool or hot tub maintenance business, you should consider getting yourself listed in online directories. Not only does this make it easier for customers to find you, but you can also use those accounts to leave reviews and build up your professional reputation.
Using the directory's search engine optimization feature is key in order for your business to be found by potential customers online. Taking advantage of these marketing tools will increase awareness of your services and help you gain more leads. Directory listings are an easy and cost-effective way to market your business and draw in new customers, so don't wait – get listed today!
Offer Coupons and Discounts
Offering attractive discounts and coupons for services can be an effective way to reach new customers for your pool or hot tub maintenance business. Advertising campaigns are usually costly and time-consuming, but if you create attractive coupon codes and offer discounts, you can find that your target customer will be more interested in what your business has to offer.
For example, consider offering a discounted price on your hottest selling product or service, or perhaps a package deal of several services at once. If done right, the value of the discount or coupon code should exceed the cost of advertising.
This approach is not only cost-effective; it also helps position you as an industry leader with competitive pricing that puts customers first.