If you're a pet lover, there's no doubt that you've considered starting your own pet grooming business. After all, what could be more rewarding than helping animals look and feel their best? Plus, with the right advice and planning, starting a pet grooming business can be a lucrative and enjoyable venture. In this comprehensive guide, we'll provide everything you need to know to get started. From tips on equipment and supplies to marketing strategies and pricing information, we'll cover it all! So whether you're just getting started or are looking for ways to improve your existing business, read on for insights and advice from industry experts.
Table of Contents
---
What is a Pet Grooming business?
A pet grooming business is a service that offers professional care for pets. This can include bathing, brushing, nail trimming, and ear cleaning. Pet groomers often have a wide range of experience with different types of animals, and they may offer additional services such as pet sitting or dog walking. Some businesses may also offer retail products such as pet food and toys. A good pet grooming business will have a clean and safe environment for pets, and the staff should be friendly and knowledgeable about animal care. In addition to providing quality service, a pet grooming business should also be affordable and convenient for customers.
---
Why would I want to start a Pet Grooming business?
Have you been thinking about starting your own business, but aren't sure what kind of business to start? If you love animals and have considered starting a pet-related business, then pet grooming could be the perfect fit for you! In this section, we'll explore some of the reasons why starting a pet grooming business could be a great choice for you.
Low Start-Up Costs
Compared to other businesses, the start-up costs for a pet grooming business are relatively low. You won't need to rent or purchase commercial space, and you won't need to purchase expensive equipment. All you really need to get started is a van or SUV (to transport your mobile grooming unit), some basic grooming supplies, and a website.
Flexible Schedule
Another great thing about starting a pet grooming business is that it gives you the opportunity to create your own schedule. If you have young children at home or another job that requires set hours, then pet grooming can be a great way to supplement your income without having to commit to a traditional 9-5 job. Or, if you're looking for a way to transition into retirement, pet grooming can give you the opportunity to work part-time or on a flexible schedule.
Rewarding Work
If you love animals and derive satisfaction from taking care of them, then pet grooming can be a very rewarding career. Every day, you'll get to meet new furry friends and help them look and feel their best. What could be better than that?
Starting your own pet grooming business can be a great way to make extra income or even transition into retirement. The start-up costs are low, and you can create your own flexible schedule. Plus, it's rewarding work that lets you interact with animals every day! If you've been thinking about starting your own business, pet grooming could be the perfect fit for you.
---
How do I start a Pet Grooming business?
Are you an animal lover with a flair for style? If so, starting your own pet grooming business could be the perfect career move for you. In this section, we'll provide you with everything you need to know to get started, from choosing the right equipment to marketing your business. So read on and start planning your new pet grooming empire!
Define Your Niche
Starting a pet grooming business can be very rewarding, but first it's important to identify your niche. Choosing a set of services that you'll specialize in can help you establish yourself as an expert and draw in customers who are specifically looking for those services.
You may decide to focus on dog-specific or cat-specific grooming, or look into niche services within the broader world of pet grooming such as coat conditioning or specialized skin treatments.
It is also important to think strategically about the types of animals and breeds that might bring business your way – are they breeds with long coats that require frequent trimming? Is there a need in the local area for certain types of services?
By defining your niche, you will be able to tailor everything from advertising to your customer base and provide clients with exactly what they need.
Create a Business Plan
Starting a pet grooming business can be a great way to turn your passion into a career. To get you on the right track, make sure you have a comprehensive and organized business plan. By breaking down the steps, you'll truly understand what it takes to launch a successful business.
Start by gathering all relevant info – from research on competitors to tax requirements. Next, create clear goals for yourself so you know what progress to measure over time. Consider what services you want to provide, pricing and other factors such as staff hiring practices.
Finally, decide upon an appropriate marketing strategy with the right mix of online and offline tactics based on your target market. With this in hand, feel free to take action and pursue your dream!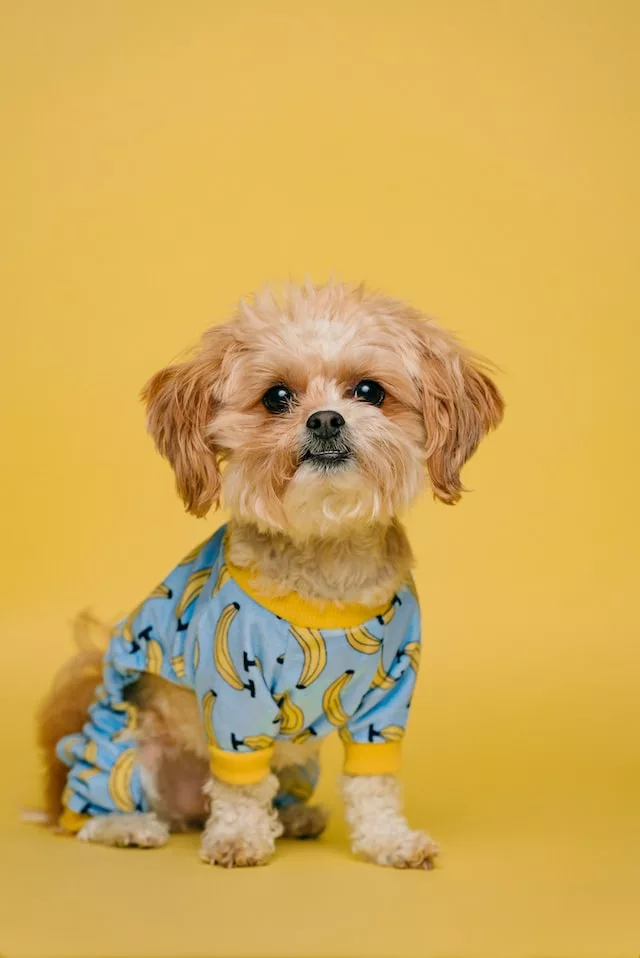 Find Funding for Your Business
With a pet grooming business, you can make a good living for yourself. To be successful, you need to find the funds necessary to get it off the ground.
One great source of funds is grants, which are sums of money given by government agencies and corporations specifically to help you with start-up costs. You can also use personal savings and obtain loans from banks or credit unions if needed.
Your local Economic Development office may have information on funding sources specific to your area. If you don't already have financing in place such as retirement accounts, angel investors may offer the capital you require in exchange for a portion of the profits.
Exploring all these avenues can help you gain access to the resources necessary to launch and grow your pet grooming business so that it can become successful and profitable.
Get the Necessary Permits and Registrations
Starting a pet grooming business can be an exciting and profitable venture, but it's important to know that you'll need to obtain the necessary permits and registrations in order for your business to remain in compliance with local regulations.
Depending on where you are located, you may need approval from the Department of Agriculture, Health Department, or other agencies that oversee pet stores in your area. You may also want to check with your local city council or town board to make sure that you apply for any business permits related to operation of your pet grooming services.
Be sure to do as much research as possible and submit applications/documentation at least two months prior any planned opening date so that all paperwork is processed before your launch.
Find the Training You Need
Starting a pet grooming business can be an extremely rewarding endeavor, but it's important that you have the knowledge and skills necessary to properly care for animals.
Fortunately, there are plenty of online resources and training programs that offer information on setting up and running a successful pet grooming business. Before signing up for any classes, however, make sure to do your research to find the right program that suits your needs.
Look into the available courses offered by each program, their accreditation status, and if possible read reviews from former students who have completed the courses.
Taking your time to find the best training for your needs will pay off in the long run and ensure you're well equipped with the skills needed to turn your dream into a reality.
Find Your Location
If you are interested in starting a pet grooming business, the first step is to determine the best location for your shop. While this could be in an existing pet store or other retail space, it's important to think about factors like nearby foot traffic, parking availability, and access to good signage. You can also consider other locations such as pet kennels or veterinary offices if you want to offer specialized services.
Additionally, many pet groomers are now offering mobile services so they can make house calls. Evaluate all of your options before making a decision that works best for you and your business plan.
Get the Required Equipment
If you own a pet grooming business, your success will rely heavily on having the right equipment. It is important to meticulously research the market and find the most reliable and high-quality items. It's also essential to remember that you must maintain a safe working environment for both yourself and the animals you are treating.
Therefore, appropriate safety gear like gloves, boots and overalls should be added to your shopping list as well! While it can be tempting to cut corners and purchase cheaper products, it is advisable not to compromise when selecting pet grooming tools because quality does matter.
Investing in good-quality scissors, hair clippers, shavers or shears will make your job much quicker and easier so don't skimp here. Fortunately, there are many products available online that guarantee excellent performance without breaking the bank.
Hire and Train Staff
Starting a pet grooming business can be overwhelming without the proper know-how and team in place. Hiring the right staff is essential to running a successful business, as they are often the face of your service.
Start by making sure you hire someone who is knowledgeable about different breeds of dogs and cats and who has a good handle on all aspects of pet grooming including bathing and brushing. With the right people on board, it's time to get them trained – luckily there are a variety of learning materials, tutorials and even hands-on classes that can help your employees become grooming experts in no time.
Investing in their knowledge will benefit your business in more ways than one; with well-trained staff, customers will leave satisfied everytime!
Market Your Business
If you're thinking about starting a pet grooming business, you need to consider how you can market it. To make sure your business is successful, begin by crafting a clear message about why pet owners should use your service.
Think about what sets your pet grooming apart from the competition and make sure that message is communicated in multiple forms such as website copy, brochures, email newsletters and when speaking with people face-to-face. It's also important to plan ahead and leverage your existing networks on platforms such as Facebook and Instagram.
Advertising in print and digital media can be especially effective if the audience of potential customers matches those who would have an interest in the service you provide.
Finally, investing in relationships with local businesses or other animal related companies can create incentives for potential customers to choose your pet grooming business first.
---
How much does it cost to start a Pet Grooming business?
If you're considering starting a pet grooming business, you're probably wondering how much it's going to cost you. The answer, unfortunately, is not as simple as giving you a single number. The truth is, the costs of starting a pet grooming business can vary widely, depending on factors like the size and location of your business, the type of services you plan to offer, and the equipment you'll need.
In this section, we'll break down some of the major startup costs you can expect when starting a pet grooming business, so you can get an idea of what you'll need to budget for.
The cost of renting or leasing a space for your pet grooming business will be one of your biggest expenses. The amount you'll need to pay will depend on the size and location of your chosen space. If you're planning to groom pets in your home, you may be able to get away with spending less on rent, but you'll still need to factor in the cost of any equipment or renovations needed to make your space pet-friendly.
Another significant expense will be purchasing all the equipment you need to run your business. This includes items like clippers, scissors, brushes, shampoo, towels, and more. If you're just starting out, you may want to consider leasing some of your equipment instead of buying it outright.
You'll also need to factor in the cost of marketing and advertising your business. This could include costs like designing and printing marketing materials, creating a website, and paying for online or offline advertising.
Starting a pet grooming business can be a great way to turn your love for animals into a successful career. When planning your startup costs, it's important to factor in things like rent or lease payments for your chosen space, the cost of marketing and advertising your business, and the price of purchasing (or leasing) all the necessary equipment. By taking the time to calculate all your anticipated expenses ahead of time, you can set yourself up for success from day one.
---
How do I find customers for my Pet Grooming business?
Starting a new pet grooming business can be daunting, especially when it comes to finding customers. But with a little creativity and perseverance, you can drum up business and keep your clients coming back for more! Here are some tips on how to get started.
Define Your Target Market
Finding customers for a pet grooming business is an essential step in any business owner's success. The key to success is defining your target market: research your local area, identify the type of pet owners who are likely to be interested in using a pet-grooming salon, and look into competitors' services and pricing to assess the level of competition you will be facing. You may want to consider creating surveys or conducting focus groups with current and potential customers to learn more about them.
Knowing this information, you can develop a plan for marketing your pet grooming business and create tailored messages that will resonate with the people whom you have identified as your target market. With these steps, you'll be well on your way to filling your appointment book with loyal customers.
Create a Marketing Plan
Developing a marketing plan for your pet grooming business can be an excellent way to grow your client base and keep your furry customers coming back.
Start by researching the competitor's pricing and messaging. This will give you valuable insights into what resonates with current pet parents in your geographic area. Once you have a good understanding of that, make sure to craft a message that is unique, catchy, and speaks directly to why customers should choose your services over someone else's. Then come up with various ways you can promote that message such as through email campaigns, social media advertising, or even through print materials like flyers or postcards.
Finally, set specific goals for yourself and track performance regularly so that you can quickly recognize any weak areas in your strategy and adjust accordingly. That way, you'll be able to maximize the impact of your efforts and find more customers for your pet grooming business than ever before.
Build a Web Presence
Building a web presence is an integral part of getting your pet grooming business off the ground. Through websites and digital media, you can reach potential customers in your area far more quickly and cost-effectively than through traditional print advertising.
Additionally, having an established digital footprint gives customers who have identified you as a potential choice the trust that they need before choosing your services. It's important to have relevant content on your website that is updated regularly, as well as creating material on other platforms such as social media, review sites and directories.
Interacting with customers online also presents them with the opportunity to learn more about what you offer and motivate them to seek out your services. Taking this approach will help ensure that your pet grooming business finds the customers it needs to be successful.
Use Organic and Paid Social Media
Running a pet grooming business can be very rewarding, however it can also be challenging to find customers. One of the most effective and cost-efficient ways to grow your customer base is to use both organic and paid social media marketing. Organic social media is the free posting that you do on platforms like Facebook and Instagram. This could include creating sharable content, such as videos showing the process of grooming or informative posts about the products you provide for pet owners.
Paid social media is when you promote your services by paying for ads on these same platforms, as well as other outlets such as Google Ads. You can target potential customers with ads designed specifically for them and measure their effectiveness with analytics tools seen in each one of these platforms.
By following these steps you will be able to find new loyal customers for your pet grooming business.
Advertise in Local Publications
An effective way to advertise your pet grooming business is by trying local publications. Local newspapers, newsletters, and magazines are a great way to get the word out to nearby customers. Make sure to include plenty of important information such as your contact information and location. Pictures of your services and customer testimonials can also be helpful assets when advertising in local publications.
Keep an eye on what competitors may be doing as well. Reaching out directly to these customers can help lead to more leads for inquiries about your services. With a little effort, you should see your pet grooming business grow in popularity!
Get Involved with Local Community Organizations
One of the best ways to get customers for your pet grooming business is to get involved with local community organizations. These include places like rescue organizations, humane societies, breed clubs, and other such organizations that deal with pets in some way.
By engaging with these networks you can quickly become aware of new pet owners who might need your services and can reach out to promote your business in a friendly and non-intrusive manner.
Additionally, by taking part in events and workshops coordinated through local communities where pet owners may be present you can cast a wider net when searching for new customers.
Taking an active role in the community related to pet care is an excellent way to build customer relationships in the long-term.
Attend Trade Shows
Attending trade shows is a great way to find potential customers for your pet grooming business. Trade shows provide a unique opportunity to meet people who may be in the market for a pet grooming service, allowing you to make connections and get your business name out there.
Successful trade show attendance requires you to have an inviting booth with materials such as brochures, business cards, and other items that explain the services you offer. It's also important to clearly communicate how your services are different from those of competitors so that attendees remember you when they need pet grooming services in the future.
Get Involved with Local Charities
A great way to build your customer base for your pet grooming business is to get involved with local charities. Charitable organizations need volunteers and most would welcome a service like pet grooming. Offering your services by volunteering or donating grooming sessions makes you visible in the community and shows that you care about the well-being of pets.
Moreover, it also helps increase exposure to people who may not be aware of your business and wish to use it in the future. Get out there and support a cause close to home – you could be rewarded with satisfied customers!
Network with Local Businesses
Networking is one of the most powerful ways to secure customers for a pet grooming business. By getting to know local businesses, owners can forge strong relationships, get referrals from existing clients, and even cross-promote services. Networking also presents opportunities to showcase the value and expertise provided in pet grooming services.
Going beyond simply meeting other businesses, networking should involve active participation within the local community. Whether through volunteering or sponsorship, this action strengthens bonds between your business and others in the area.
Networking with local businesses can be an incredibly effective way to find new customers for a pet grooming businesses, but it is important that owners stay engaged with those connections they have made while actively connecting with new people.
Get Listed in Online Directories
Getting listed in online directories is one of the most effective ways to find new customers for a pet grooming business. Not only can directories provide visibility to hundreds, if not thousands, of potential customers in the area that your business serves, but listing information like phone numbers and website addresses will give users an easy way to contact or reach out to your pet grooming service.
Making sure that your business' profile is up to date and accurate on as many of these directories as possible is key; it will ensure people get a well-rounded picture of what the service offers so they are more likely to patronize your company over its competitors.
Offer Coupons and Discounts
Offering coupons and discounts is an effective way to attract customers to your pet grooming business. You can develop a tiered system or leverage seasonal promotions or special events. With coupons, customers can receive discounts on their regular services and be incentivised to try new ones that you provide.
For example, you might offer free nail trimming with the purchase of a bath for each dog. To increase brand recognition, consider partnering with other pet-related businesses in the area in order to provide additional benefits for loyalty program members.
By providing your clients with attractive discounts, you may find that these incentives drive increased customer acquisition over time—a win-win situation for both your business and new customers.