Are you tired of your day job? Do you want to start your own business and be in control of your future? If so, a home automation installation business might be the perfect opportunity for you. This guide will tell you everything you need to know about starting and running your own business. So what are you waiting for? Start reading!
Table of Contents
---
What is a Home Automation Installer business?
Home automation is the integration of all the electronic systems in a house into one central system that can be controlled by a single devices, like a smartphone or tablet. A home automation installer is a professional who helps homeowners install and set up these types of systems. Home automation can include features like automated lighting, security systems, thermostats, and even door locks. Home automation systems can make life more convenient and save homeowners money on their energy bills. Many home automation installers also offer security system installation and home theater set-up services. As the demand for home automation systems grows, so does the need for qualified home automation installers. Those who are interested in starting their own home automation installer business should have experience working with electrical and computer systems, as well as a strong understanding of customer service. In addition, they should be familiar with the various types of home automation systems available on the market. With the right skills and knowledge, anyone can be successful as a home automation installer business owner.
---
Why would I want to start a Home Automation Installer business?
Home automation is a rapidly growing industry with no signs of slowing down. If you're thinking about starting a business in this space, there's no better time than now. Here are four reasons why a home automation installer business is a great idea:
There's a Growing Market for Home Automation Products
Home automation products are becoming more and more popular, with global sales projected to reach $40 billion by 2025. This presents a huge opportunity for businesses that provide installation services.
Home Automation can Increase the Value of a Home
Not only do homebuyers want homes that are equipped with the latest and greatest home automation products, but they're also willing to pay more for them. In fact, homes with smart features sell 20% faster and for 9% more money than homes without them.
You can Run your Business from Anywhere
One of the best things about starting a home automation installer business is that you can run it from anywhere. As long as you have a laptop and an internet connection, you can work from virtually any location. This makes it an ideal business for entrepreneurs who want the freedom to travel or work from home.
You Don't Need Much Experience to Start
Another great thing about starting a home automation installer business is that you don't need much experience to get started. While it helps to have some knowledge of electrical work, many home automation products are designed for easy installation and can be learned quickly by anyone with some basic handyman skills.
If you're thinking about starting a business in the home automation space, there's no better time than now. Thanks to the growing popularity of smart homes, there's a huge opportunity for businesses that provide installation services. Not only is the market for home automation products growing, but homes with smart features also sell for 9% more money than homes without them. And best of all, you can run your business from anywhere in the world with just a laptop and an internet connection. So what are you waiting for? Start your home automation installer business today!
---
How do I start a Home Automation Installer business?
Anyone looking for a new and exciting business opportunity should consider starting a home automation installer business. This type of business is growing in popularity as more and more people are looking to automate their homes. If you're interested in starting your own business, here's what you need to know about getting started.
Define Your Niche
Starting a home automation installer business can be a rewarding venture if done properly and with a good plan.
The first essential step is to determine your niche – what market segments you will focus on, the services and products you will offer, and how these offerings are unique from other providers. With an in-depth understanding of the niche you choose, you can build a reliable customer base, create more cost-effective strategies for delivering services and products, and plan for future growth in the industry.
Researching competition in your chosen niche and understanding the needs of customers who may opt for your home automation services will also help you form an effective strategy.
With insight into all of these key elements related to your potential business niche, you will become confidently prepared to start your home automation installation business.
Create a Business Plan
Creating a business plan for a home automation installer business isn't as difficult as it seems. The key is to begin with the basics: research the industry so you can break down projected costs, income and profits. Once you have an understanding of what's required create an outline for your plan, focusing on key areas such as mission statement and objectives, marketing strategy and financial plan.
Finally, determine your target customers, build relationships with potential suppliers, then choose technology and accessories to offer potential clients. It may seem overwhelming at first but by breaking down the process into smaller pieces instead of tackling it all at once, you'll be well on your way to success!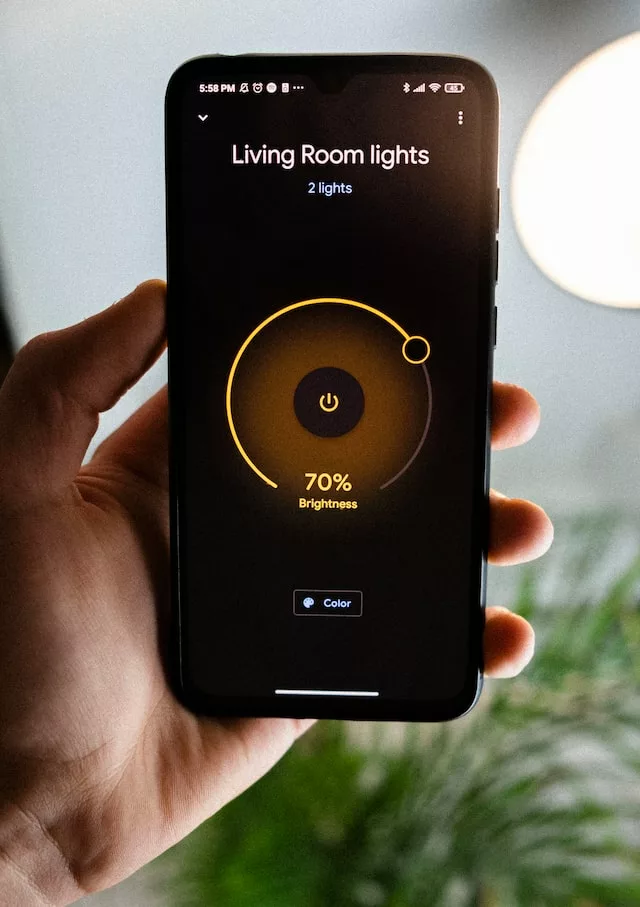 Find Funding for Your Business
Starting and running a home automation installer business requires significant financial resources. To secure the necessary funding, potential entrepreneurs should explore the numerous options available such as traditional bank loans, crowdfunding, and grants.
Additionally, there are government programs that provide financing specifically for new business start-ups, so it's important to research and be aware of what's available to you. Traditional bank loans may involve lengthy bureaucratic processes but they also often offer longer repayment periods and lower interest rates than alternative sources of financing.
Crowdfunding offers an efficient way to source money from a large online audience, but the competition is stiff and there are still some costs associated with this avenue depending on the platform used.
Lastly, grants might be difficult to acquire given stringent requirements that must be met but they could be an ideal solution as it usually does not have any debt obligation in return for funding.
Get the Necessary Permits and Registrations
Starting a home automation installer business is a great way to put your expertise to use and make some money. Before you get started, it's important to know about any permits or registration required for your particular business. These requirements vary by area and industry, so be sure to check with your local government agency, such as the Department of Licensing and Regulatory Affairs or Internal Revenue Service, for more information.
Additionally, if any specialized equipment or services are part of the business, you may need special permission from governing bodies and organizations in order to legally provide those services.
Doing your research and obtaining the necessary permits and registrations is an essential step to ensuring that your home automation installer business gets off to a smooth start.
Find the Training You Need
If you are interested in becoming a home automation installer, the first step is to research and find the best training options. It is important to have a comprehensive understanding of the industry before jumping into any business venture.
Finding the right training will equip you with the knowledge needed to be successful and profitable in such a rapidly changing field. Additionally, look for courses that provide hands-on solutions to real-world challenges as this will give you essential experience and create new opportunities.
Finally, try to choose a program that offers certifications upon completion, so that prospective employers can see your commitment and value in the field. If approached with proper diligence, finding the right training for starting a home automation installer business can be done quickly and easily.
Find Your Location
Before you can start your home automation installer business, you need to first find the perfect location. Look for a spot that has enough space for a desk, a few chairs, and shelving for product storage.
If possible, try to find somewhere with good visibility so that potential customers can easily see you. Consider areas near other shops or services related to home automation where people may already be shopping — this could get more eyes on your business and boost your profits.
Additionally, take into account accessibilities such as an easy parking arrangement and how far your location is from established residential areas — this will make it easier for customers to reach you without much effort. With the right location, you'll be ready to begin providing your installation services and growing successful business!
Get the Required Equipment
If you want to become a home automation installer, the right equipment is essential. One of the first pieces of equipment you'll need is diagnostic tools that allow you to identify and repair problems with your clients' systems. You should also have access to test equipment to help demonstrate new products or troubleshoot existing systems. Investing in quality tools such as a voltmeter and screwdriver set will help ensure your work is effective.
Other essential items include wire strippers, crimpers, labels, and drills for mounting hardware. Finally, you may need software for programming and configuring the home automation system once it has been installed.
Taking some time to research the type of equipment you may need will help ensure that your business runs smoothly when the time comes for installation and maintenance.
Hire and Train Staff
Starting a home automation installation business requires both skilled and reliable staff to get the job done. Finding quality and competent members of staff might be challenging, and it's important to undertake a thorough hiring process, such as vetting multiple applicants before making any offers.
When an appropriate person is identified, training needs to be administered to ensure that they are ready for the task at hand. This involves educating them about the products you use, as well as showing them how to identify any potential problems when installing the product.
Additionally, it is wise to provide technical support staff with the necessary knowledge so that they can familiarize themselves with all relevant safety precaution measures when dealing with any mechanical or electrical components. With this approach, your business will experience smooth operations from start to finish.
Market Your Business
Starting a home automation installer business can be a great way to open your own business and take advantage of modern technology. Working as an independent contractor or starting your own business will give you the flexibility to choose who you work for and set your own schedule.
However, in order to succeed, it is imperative to promote and market yourself aggressively. By establishing relationships with industry professionals, local builders and other contractors, you can develop a dependable referral base that will help spread the word about what you do.
Additionally, reaching out through traditional and digital media outlets such as blogs, social media accounts and online listings can help increase brand recognition and visibility. Ultimately, the key factor in launching your home automation installer business is getting people to know about your services.
---
How much does it cost to start a Home Automation Installer business?
Home automation is one of the fastest-growing industries in the United States. Businesses in the home automation installation industry primarily install and/or upgrade automated systems in residences. These businesses may also offer maintenance and repair services. If you're thinking of starting a home automation installer business, here's what you need to know about startup costs.
The cost to start a home automation installer business depends on several factors, including whether you're starting the business from scratch or buying an existing business. If you're starting from scratch, you'll need to factor in the cost of office space, equipment, inventory, marketing, and website development. Expect to pay anywhere from $10,000 to $50,000 for these startup costs.
If you're buying an existing home automation installer business, the total cost will depend on the size and condition of the business. A small business with limited inventory and office space may cost less than $100,000 to purchase, while a larger business with multiple locations and sizable inventory may cost upwards of $1 million.
The cost of starting a home automation installer business can range anywhere from $10,000 to $1 million+, depending on whether you're starting from scratch or buying an existing business. Other important factors to consider include experience levels, licensing and certification requirements, and wage costs for employees (if applicable).
---
How do I find customers for my Home Automation Installer business?
Are you an experienced home automation installer? Are you looking for ways to find more customers for your business? If so, this section is for you. In this section, we will discuss some of the best ways to find new customers for your home automation installer business. We will also provide some tips on how to market your business effectively. So, if you are ready to learn how to find more customers for your home automation installer business, keep reading.
Define Your Target Market
When starting a home automation installer business, it is important to define your target market so you can find the right customers. Consider researching the areas where you want to offer your services.
Ask yourself who would most benefit from your offerings, and consider the demographics of these locations in order to narrow down who would be most likely to use your services.
Additionally, take into account customer's needs for different home automation nowadays and determine if there are any unique products or services that could help make them truly stand out from competitors.
By honing in on a specific customer base, you can attract them with relevant messaging, or advertising tailored specifically for their needs. You will also be able to save time and resources by focusing your marketing efforts towards those in your target market.
Create a Marketing Plan
Finding customers for your Home Automation Installer business doesn't have to be a complicated process. With an effective marketing plan, you can reach potential customers and create customer loyalty through different tactics.
Start by researching the competition to determine what strategies they are already using. With that knowledge, you can develop an effective plan to differentiate your business from competitors and draw in customers. Analyze target customer profiles and craft content tailored to those customer groups; this will convert leads into actual sales. Utilize online and offline resources to spread the word about your services.
Consider joining professional organizations in which home automation installers are members, as well as using social media platforms such as Twitter and Instagram so that you can reach more potential customers with ease.
Finally, don't forget the importance of word of mouth: ask both current and former customers to provide reviews on third-party websites such as Google My Business or Yelp–these serve as powerful genuine endorsements that can convince new customers that they should choose your business over the competition's.
Build a Web Presence
Creating a web presence is essential for any business looking to grow their customer base. From creating a professional website and reaching out through social media, to crafting email campaigns and providing helpful resources, there are many different tools you can use as a home automation installer to find more customers.
Combining multiple digital marketing strategies ensures you're generating maximum interest in your services and expanding awareness of your business. Start by conducting market research to get an understanding of who your ideal customer is, then tailor all of your content specifically towards that group.
By focusing on high-quality content that accurately reflects the brand message you want to convey, potential customers will engage with it and become part of the long-term success of your business.
Use Organic and Paid Social Media
As a home automation installer, using organic and paid social media is a great way to get your business in front of potential customers. With organic social media, you can post regularly to build relationships with customers and share helpful content that reinforces your expertise.
Additionally, you can leverage paid ads on social media platforms to reach a more targeted audience who might be interested in home automation services. No matter what approach you take, both organic and paid social media are effective strategies for connecting with new customers who are interested in home automation solutions.
Advertise on Search Engines
Advertising your home automation installer business on search engines such as Google, Bing and Yahoo is an effective way to reach customers. When done correctly, it can drive targeted site visitors right to your website, which in turn will lead to increased conversions.
To get started with this type of advertising, create engaging ads that include highly relevant keywords that potential customers are likely to use when they search for home automation installers. You'll also need to make sure those ads are tailored towards the specific geographic region your business operates in.
Doing so will help connect you with qualified prospects who are interested in the services you offer and maximize the ROI of your ad campaigns. With a well-thought out search engine advertising strategy for your home automation installer business in place, you're bound to see a positive return on your investment!
Advertise in Local Publications
Advertising in local publications can be an extremely effective way for home automation installers to find customers. It provides business owners with the opportunity to reach a wide range of customers who already read the publication and are likely interested in what is being offered.
By advertising in a variety of local publications, businesses can make their presence known in the community and take advantage of potential customer relationships.
In addition, advertising locally gives businesses the opportunity to customize their advertisement to their local target audience – this can include customizing language, offers, or even promotions. With these tools at hand, businesses can maximize their reach with the right customers who will benefit from their services.
Get Involved with Local Community Organizations
Starting your own home automation installer business can be immensely rewarding, but connecting with customers is essential for success. To find customers for your service, one of the best ways to get the word out is to involve yourself locally by joining community organizations.
Look up local meetings and conferences on community bulletin boards or websites, help connect people with likeminded interests, and volunteer to assist with events or fundraisers. Connecting with community members directly can open up valuable opportunities in networking and lead to referrals.
Get involved in your local community, and you will surely see many potential customers reach out for your services!
Attend Trade Shows
Attending trade shows is a great idea for home automation installers looking to build their customer base and increase sales.
Taking part in these shows allows for you to exhibit your services directly and compare them to other businesses providing the same kind of services, giving you the chance to truly set yourself and your business apart from the rest. It also provides an opportunity to meet new customers, who may not know about your business otherwise, enabling you to market your services face-to-face and increase brand awareness.
Pre-show publicity activities such as social media advertising or direct mail campaigns can help drive potential customers right up to your door.
All in all, by attending trade shows, home automation installers can gain more customers at once instead of relying on individual marketing efforts.
Network with Local Businesses
If you're a Home Automation Installer looking to start your own business, one of the most important things you can do is network with local businesses. Not only can they provide valuable resources such as office space and referrals, but there may be possibilities for partnerships or cross-promotion.
Networking will also expand your customer base; customers who purchase goods and services from other local businesses are likely to give yours a try too. Take the time to find out what kinds of products and services locals are already using, where they buy them, and who is providing them.
You'll be able to create both an ever-growing web of contacts in addition to reap rewards for yourself in terms of finding new customers for your Home Automation Installer business.
Bring Your Business to Local Events and Festivals
Are you a Home Automation Installer? If so, there's no better way to increase your customer base than to bring your business to local events and festivals. Events like these offer the perfect setting for friendly conversations and showcasing your services to potential clients.
Have a few flyers on hand that you can easily distribute, create demonstrations of your products and services, or even host seminars related to home automation topics.
Beyond just the opportunities available to get people interested in what you do, events and festivals provide an opportunity to connect with other professionals in the same field who may be interested in working with you.
Adding this kind of marketing effort into your overall strategy could drive your business growth in productive and unexpected ways.
Get Listed in Online Directories
As a home automation installer, your business needs to be found by the right customers. Listing in online directories is one of the best ways to get your name and services out there, so potential customers can find you. With the right strategy, this can be an effective way to bring new customers in.
The key is to get creative with how you list your business on these online directories. Think beyond basic information like contact details — highlight your unique selling points and explain why customers should choose you over another technician in their area. You should also make sure that all images associated with your listing are of professional quality and that all information is up-to-date and accurate.
Of course, careful selection of online directories is important too — some search engines may not even include certain listings if they are deemed unreliable or untrustworthy. On top of that, certain directories may have requirements for advertisers to abide by when setting up a listing. Make sure you do due diligence before submitting or opening an account on any given platform.
Once your listing has been submitted, it's time to start promoting it across other channels. Add links from your website and social media accounts back to your profiles in the various directories where you have set up shop — this will help boost both visibility as well as credibility for potential users who might stumble onto those pages looking for a home automation installer like yourself.
Finally, monitor all of your directory listings regularly and look out for feedback – negative or positive – so that you know what people are saying about your service and how best to improve it in order to stay competitive while standing out from the competition at the same time! Regularly checking in on how people assess your services allows you to always stay one step ahead in providing excellent services every single time!
Offer Coupons and Discounts
Promoting your home automation installer business can be an effective and efficient way to gain more customers. Offering coupons and discounts is a great way to tap into local markets and grow your customer base. This type of promotion makes potential clients think they are getting a good value for their money, which in turn means they are more likely to use your services.
Additionally, offering coupons or discounts will also help you reach an audience you may not have had access to before, building visibility for your brand in the process. With careful management of time, budget and resources, offering coupons and discounts can be a great asset for any aspiring home automation installer business.