Are you looking for a rewarding and exciting line of work? Becoming an esthetician is the perfect way to combine your passion for beauty with a career that will allow you to thrive. Estheticians provide personalized skincare treatments, using their knowledge of skin care products and the science behind them to make sure everyone looks their best. With this guide, you'll get all the information you need on how to become an esthetician – from choosing training programs and setting up your business, to mastering industry-specific regulations – so that you can start enjoying the amazing perks of working in this profession!
Table of Contents
---
What is an Esthetician business?
An Esthetician business is a type of beauty salon that offers specialized services related to skin care. It typically provides a wide range of treatments such as waxing, facials, microneedling, chemical peels, and laser treatments. Customers may go to estheticians in order to take care of their skin problems or just to enhance their appearance. An esthetician must be knowledgeable about a variety of factors including skin anatomy and physiology, the different types of skin disorders, and the best methods for improving the overall health and condition of the skin. The advantage of going to an esthetician for these types of services is that they are extremely professional and knowledgeable about providing quality services due to the special training they have received in this field.
---
Why would I want to start an Esthetician business?
Have you ever thought about opening a business as an esthetician? There are a few key reasons why starting an esthetician business can be a great decision. This section will explore the benefits of launching your own esthetician business, from opportunities for growth to the potential for financial success.
Opportunities for Growth
One of the main benefits of becoming an esthetician is that it offers plenty of opportunities for growth. You can start off by offering basic services such as facials, waxing, and makeup applications but you can also expand your services to include more advanced treatments like microdermabrasion and chemical peels. Additionally, you can offer additional services like eyelash extensions or spray tanning if desired. With the right training and experience, you'll be able to offer a wide range of services to clients.
Financial Gain
Another benefit of being an esthetician is that it's a financially rewarding career path. As your skills improve, you'll be able to charge more for your services and increase your profits. You can also make money through customer loyalty programs and product sales (if applicable). With the right marketing strategy in place, you'll be able to attract new customers on a regular basis which will help boost your bottom line even further.
Flexibility
Lastly, becoming an esthetician offers lots of flexibility when it comes to scheduling appointments and managing your workload. You can work part-time or full-time depending on what works best for you and manage how many appointments you take at any given time — all without sacrificing quality service or client satisfaction. Plus, it's easy enough to scale up or down depending on whether you need more or fewer hours in any given week!
Overall, becoming an esthetician has many benefits — from opportunities for growth to financial gain and flexibility in scheduling. It's important to note that running a successful business requires hard work and dedication but with the right strategies in place it can be incredibly rewarding both professionally and personally. If you are considering starting an esthetician business then now might just be the perfect time!
---
How do I start an Esthetician Spa?
Starting an esthetician business can be a daunting task, especially when you're not sure where to begin. With all of the different steps and decisions that go into launching a successful company, it can seem overwhelming at first. That is why we have put together this guide – to provide you with the essential tips and information needed to make your dream of owning your own beauty business come true! We will cover everything from choosing a spa name and setting up shop, to marketing advice and keeping up on the latest industry trends. Let's get started so you could soon be running your very own successful esthetician business!
Define Your Niche
When starting an esthetician spa, it is important to define your niche in the industry. Are you specialized in waxing, facials, or skincare products? Have you ever considered providing nail treatments and makeup services? It is beneficial to determine a specialty so potential clients know exactly what to expect from your business.
It will help you better understand what resources and expertise are required for running a successful esthetician spa as well as which types of marketing are needed to target the right clientele. Take time to explore different specialties and discover ways to make your esthetician spa stand out amongst competitors while offering quality treatments that clients can depend on.
Create a Business Plan
When creating a business plan to start an esthetician spa, it is important to do your research on the industry and local market. Look at the existing esthetician spas in your community and their services, what sets them apart from other options nearby, and gauge their success.
Also consider your target demographic, as well as the costs associated with starting such a business- from purchasing supplies and marketing materials, to setting up a website or store front. Taking the time to plan out all of these elements can help ensure that you are well prepared for whatever challenges may arise.
Set up milestones for yourself so that you can easily measure the progress of your business over the course of its growth. Remember to stay flexible and adjust when needed based on feedback from customers or trends in the industry!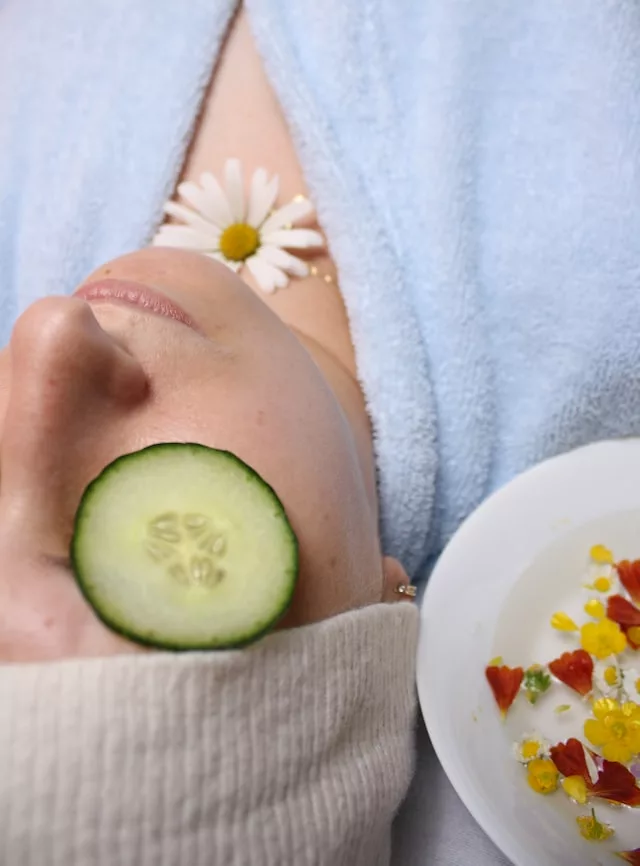 Find Funding for Your Business
Starting an esthetician spa can be a costly venture, but with the right resources, it is achievable. One of the first steps to finding funding for your business is to do your research and think outside of the box. Many banks and other financial institutions offer small business loans, so investigate your options and find the best one that fits your profile.
Additionally, certain grant programs may be available depending on your circumstances. Grants typically require specific qualifications, so review those carefully before you start applying. Finally, don't be afraid to ask for help from family and friends if you need additional funds to make your dream spa a reality.
Investigate every option you have and come up with creative ways to secure funding for your project–you don't know unless you try!
Get the Necessary Permits and Registrations
Owning an esthetician spa can be a rewarding venture, but before you can get started it is important to make sure all necessary permits and registrations are in order. Depending on the size and scope of operations, your business may require a sales and use tax permit, license from the state board of cosmetology, as well as zoning permits.
You'll want to consult with local authorities to determine which documents are needed in your city or county. You'll also need to show proof of liability insurance before opening doors to customers.
Allowing plenty of time for obtaining everything needed will keep the process running smoothly and ensure that you have the credentials that demonstrate your legitimacy as a business.
Find the Training You Need
Starting an esthetician spa can be a highly lucrative and rewarding venture, and it's easy to get started if you have the right training. There are many options available when it comes to finding programs that teach the fundamentals, including courses related to skincare treatments, makeup application, and business administration.
Consider taking some time to research different locations and courses in order to find one that best suits your needs. Ultimately, attending a school or course could give you the tools required for actually managing your own spa once it's up and running.
With quality education in these areas, you will be well on your way towards developing the skills needed for success as a professional esthetician.
Find Your Location
When starting an esthetician spa, one of the most important decisions to select is the location. A carefully chosen location can be a factor for success, since it affects many other aspects to be taken into consideration such as customer base and cost of set-up and operations.
When selecting a spot to set up shop, it's important to consider access by customers, visibility of the storefront, competition in the area, premises size and rent cost.
Customer accessibility would require you to analyze factors such as how long will people take to get there and what additional transportation options are available. Visibility deals with how visible your venue is to passers-by in order to draw their attention.
Additionally, keep an eye out for competing spas in nearby locations that might take away your potential clients. Lastly, ensure that your space will fit all your business needs without making too expensive investments. Knowing these key considerations before finding your ideal location will get you off on the right foot for opening your esthetician spa!
Choosing a Business Name for Your Esthetician Business
Choosing a business name for your esthetician spa is an important part of getting started with your venture. It sets the tone for the brand and can be used to give potential customers an idea about what type of services you offer. When choosing a name, it's good practice to draw on aspects that reflect the expertise and level of professionalism of the work done in your spa.
Additionally, make sure that the chosen name is memorable and unique so as not to be easily confused with other esthetic spas in the area. Spending some extra time up front to thoughtfully select a business name will pay off dividends by helping you establish credibility in your customer base and within your industry.
Get the Required Equipment
Starting an esthetician spa requires a lot of careful planning and consideration. You need to get your hands on the right tools and equipment in order to get the job done.
Essential items you need include a massage table, towels, several types of creams, waxing supplies and facial cleaning products. Don't forget to calculate all costs before making any purchases. It's always better to shop around for the best deal; compare prices of different retail outlets to find what works best for you. Investing in quality products will ensure both your comfort and clients satisfaction.
Finally, ensure all products are safe by checking expiration dates and testing out new purchases before applying them during facials or other services. With the right supplies at your disposal, you can be sure that running an esthetician spa will be a successful venture.
Hire and Train Staff
Starting an esthetician spa is not a task that can be accomplished quickly. It requires proper planning and preparation.
Before doing anything else, you must hire qualified staff and train them on their respective tasks. This is why it is important to take your time to find the right people who have the skills and experience necessary to provide a high-quality service.
After choosing the best fit for each position in your spa, consider creating an onboarding process to onboard your new employees and make sure all expectations are properly established.
Finally, provide adequate training materials and guidance so that your employees are well prepared to deliver the best service possible for your customers. All of this work will guarantee success in the long run!
Market Your Business
Starting an esthetician spa can be an exciting and rewarding venture for entrepreneurs. If you plan on starting a successful spa, one of the most important steps is to create a strong marketing strategy.
The most effective strategies involve both online and offline methods. For example, you could place ads in local newspapers, deliver flyers around the neighborhood, take out billboard space, or send email campaigns. You could also leverage social media platforms to connect with potential clients and utilize various online tools such as SEO (Search Engine Optimization) to increase traffic to your website for more visibility.
Given all these options, it's important to find the ones that work best for your business before investing a lot of time and money into them. Doing proper research on your target audience is paramount as knowing their needs and preferences will lead to better marketing decisions overall and help make your business a success.
---
How much does it cost to start an Esthetician business?
Starting a new business can be exciting, but it's important to understand the cost of ownership before jumping in. If you're considering starting your own esthetician business, you may be wondering how much it will cost to get started. In this blog post, we'll break down the various costs associated with launching an esthetics business and provide some tips for keeping those costs low.
Establishment Costs
The first step when starting an esthetician business is to determine the type of establishment you want to open. Do you want a salon suite in an existing building or do you plan to rent a storefront? Each option has its pros and cons, so it's important to research your options carefully before making a final decision.
Renting a salon suite in an existing building usually requires a monthly rental fee plus a one-time setup fee that covers things like furniture, equipment, and supplies. The total cost will depend on the size of the suite and any additional amenities you choose. You may also need to purchase insurance for your suite rental. Renting a storefront requires more upfront costs than renting a salon suite; however, it also provides more flexibility when it comes to customizing your space and having full control over how you run your business.
Equipment & Supplies
Once you've established where you plan to set up shop, it's time to think about what supplies and equipment will be necessary for running your business. Estheticians typically need basic items such as towels, facial beds and chairs, wax warmers, creams and lotions, cleansers and exfoliators, extractors, magnifying lamps—the list goes on! A good rule of thumb is to start with the basics then add additional items as needed over time. This will help keep initial costs low while still ensuring that your clients have everything they need for their treatments.
Licensing & Certification
Most states require estheticians—and other professionals in the beauty industry—to obtain licensure before they can practice professionally within state borders. Depending on which state you live in, licensure requirements may vary slightly; however, most states require applicants to pass either written or practical exams (or both) before obtaining their license.
Additionally, many states require continuing education credits every few years in order for licensed estheticians to remain current with industry standards and regulations. Some states may also require certification from certain accreditation boards or organizations before issuing licenses; these certifications can come with fees so make sure that you factor them into your budget when calculating overall startup costs for your business.
Starting an esthetician business is no small feat; there are numerous costs associated with getting off the ground which can make the process seem overwhelming at times. However, by doing proper research on all costs associated with owning an esthetics business—including rental fees/mortgage payments if purchasing property/space is something being considered—it is possible to keep startup costs low while still providing quality services that attract customers who return again and again! Ultimately planning ahead will save money upfront while helping ensure long-term success as well!
---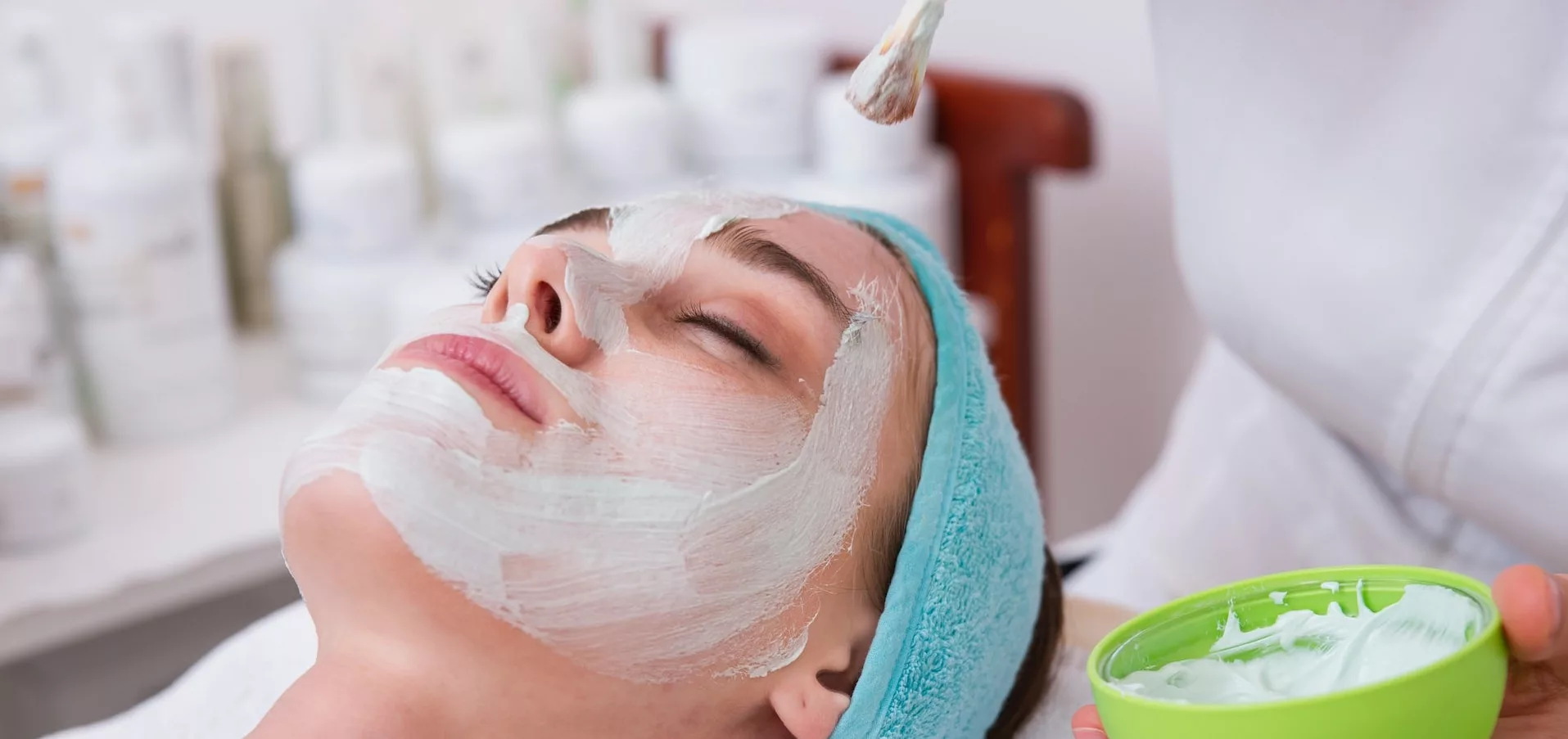 How do I find customers for my Esthetician business?
As an esthetician, you're passionate about helping others feel their best. That passion can quickly be drained when it comes to finding customers for your business. With the right marketing efforts and strategy, however, anyone can draw a steady clientele; so don't worry if you feel overwhelmed. In this section, we'll go over practical steps that'll show you how to find customers for your Esthetician business with greater ease and confidence. You'll learn simple yet effective tactics that will help bring brand recognition and bring in new clients before long!
Define Your Target Market
Finding customers for your Esthetician business is all about defining your target market. Knowing who you want to reach will help you create a marketing strategy that resonates with its intended audience.
Think about the demographics of the customers you want to serve, such as their age, gender, location, and income level. Consider what solutions they need from an aesthetic professional and then focus your services to fit those needs. Having a strong understanding of the customer profile that best fits your business will make it easier for you to develop an effective marketing plan and attract the people who are most likely to become loyal clients.
Create a Marketing Plan
Crafting a marketing plan to attract customers to your esthetician business is essential for success. A good starting point is identifying the target customer you are serving. Consider who your ideal customer is—are they looking for high-end products or more cost friendly services? Once you have identified this, it is time to focus on ways through which your potential customers will find you.
Build an online presence through social media, develop an email list and create blog content revolving around the beauty industry. Finally, make sure you have a comprehensive website where potential customers can learn more about your business offerings.
Keep in mind that the first step of maintaining a strong relationship with any customer is building brand awareness and loyalty from them by delivering quality services, attractive discounts and offers.
Build a Web Presence
Launching a successful esthetician business in the current market can be challenging but with the right tools and strategies you can quickly find customers and start growing your business. Building an online presence is vital for any business to succeed nowadays and it provides potential customers with a way to learn about your company and services before deciding whether or not to buy from you.
Creating informative website content, interacting with visitors on social media platforms like Instagram, setting up accounts on directory websites, using email marketing campaigns, running targeted advertising– these are just some of the strategies you should consider when building a web presence to attract customers. With commitment, planning and patience any budding esthetician can make sure their business succeeds by successfully creating an online presence.
Use Organic and Paid Social Media
As an esthetician, using organic and paid social media in your business plan can be a great way to reach customers and grow your business. Organic social media is the content that you create and post yourself, such as blog posts or videos. It helps to build relationships with potential customers by providing them with interesting, valuable content they can benefit from.
Paid social media involves boosting your organic posts or creating ads specifically tailored to users who meet certain criteria that fit your target audience. This ensures that the people viewing your ads are already interested in what you have to offer, increasing the likelihood of converting those clicks into actual customers. It's an efficient way of pushing out your product or service and targeting exactly who you want to buy it.
Find an Influencer
One strategy that is growing in popularity for customers to find esthetician businesses is working with an influencer. An influencer is someone with a large group of followers on their social media page who is influential in their space, and often times has partnerships with brands to market them.
By teaming up with an influencer, the esthetician business can gain exposure to the influencers' pre-existing community and introduce potential new customers to the business. When selecting an influencer it's important to choose someone whose content will be appealing to your target audience; also make sure that it matches your company's values as well.
Establishing terms of collaboration and a timeline should also be discussed in great detail before partnering with the influencer so you ensure satisfied results.
Advertise in Local Publications
Advertising in local publications is a great way to reach potential customers for an esthetician business. It's a cost-effective method that allows you to reach local individuals who may be interested in your services. When advertising, be sure to include clear and engaging descriptions of the types of services you offer, such as waxing, facials, skin treatments and other beauty services, as well as any special offers or discounts available.
Advertisements should be attention-grabbing, with high-quality images that draw potential customers in. Additionally, it can be helpful to target ads towards local events or holidays related to skin care or beauty.
With some creative marketing strategies and thoughtful use of advertising space in local publications, your esthetician business can reach new customers and take off!
Word of Mouth Marketing
When it comes to finding new customers for your esthetician business, word of mouth marketing is a great place to start.
First, you'll want to inform friends and family of your services in case they need esthetic treatments or happen to know someone who does. You may also want to include rewards programs such as discounts or referral credits that can be used as incentive for everyone who spreads the word about your business.
Next, you can use an automated review system to make it easy for customers to leave their feedback on websites like Yelp and Google My Business; this will encourage people who have had positive experiences with your business to generate awareness within their own circles.
People are more likely to trust recommendations from someone they know over a marketing message from a brand so revving up your word of mouth could help bring in some great new clients.
Network with Local Businesses
Creating a web of connections with other local businesses can be an effective way to gain customers for your esthetician business.
Building relationships with the owners and managers of those businesses can potentially bring in hundreds or even thousands of potential new clients, if done properly.
Reach out to local companies that you believe may have a shared target market, such as spas and hair salons, and develop a symbiotic relationship where each business promotes the services of the other by offering discounts or promotions.
Alternatively, there are online networking websites and apps that can help foster long-term business relationships with local establishments. Either way, showing your partners how working together is mutually beneficial will be essential for success.
Networking is free marketing, so have confidence in yourself and network with local businesses to grow your business!
Bring Your Business to Local Events and Festivals
Setting up a booth at your local events and festivals is one of the most effective ways to promote your esthetician business. This creates an invaluable opportunity to meet potential customers and build relationships. With the right strategy, you can reach impossible goals that would have been out of reach by traditional means alone.
Make sure your booth stands out with eye-catching visuals, samples or demonstrations that give potential clients a taste of what they could be enjoying if they used your services. Offer incentives such as discounts on services through experienced referrals, initiate spontaneous contests or give away samples to make people remember you during the event.
By engaging with others in this way, you will create more opportunities for connecting with new customers.
Get Listed in Online Directories
As an esthetician, your business depends on customers taking the initiative to seek out your services. One way to make sure these potential customers can find you is by making sure you are listed in multiple online directories. Directories help people who are looking for a service like yours find what they're looking for before they ever search on the major search engines or social media sites.
Most directories will also include customer reviews and ratings from other customers, allowing potential clients to see how many others have used your business as well as how satisfied they were with their services. Making sure you're included in various directories helps make it easier for customers to discover and learn about your business, helping you turn more clicks into actual clients.
Offer Coupons and Discounts
Offering coupons and discounts is a great way to get new customers for your esthetician business.
This strategy reaches potential clients you would have never been able to target, allowing you to grow your client list quickly. Start by deciding which kind of offer could be most beneficial for your business – whether it is a one time introductory promotion for a specific service, or a series of discounts throughout the year.
People love deals – research has shown that this type of marketing can attract more attention than many other approaches. Keep in mind that the offer should always be attractive to customers while still being profitable for your business!
Try offering rewards based on frequency of visits or referrals, as these incentives encourage people to stay loyal and spread the word about your services.