Do you love spending lazy days in a hammock? If you answered yes, then starting a hammock store may be the perfect business venture for you! This comprehensive guide will teach you everything you need to know about how to start and run a successful hammock store. So get comfortable, it's time to learn all there is to know about this fun and profitable business!
Table of Contents
---
What is a Hammock Store?
A hammock store is a retailer that specializes in selling hammocks and hammock-related accessories. Hammocks are traditional sleeping or resting devices that consist of a fabric or rope netting suspended between two points, typically trees or posts. Hammock stores typically sell a wide variety of hammocks made from different materials, such as cotton, polyester, nylon, and rope, and in a range of colors, styles, and sizes. In addition to hammocks, many stores also sell hammock chairs, stands, pillows, and other accessories. Some stores also sell camping gear, such as tents and sleeping bags. Whether you are looking for a simple backyard hammock or a complete camping setup, a Hammock Store is a great place to start your search.
---
Why would I want to start a Hammock Store?
If you're an entrepreneur looking to start a business, consider opening a hammock store. Hammocks are increasingly popular and the market for them is growing. With the right marketing plan and product selection, you can create a profitable business and make your vision for entrepreneurship come true. Let's explore the benefits of starting a hammock store.
Why You Should Start a Hammock Store
The first benefit of starting a hammock store is that you don't need much start-up capital. You can begin by stocking your store with just a few hammocks or even just one style of hammock, then add more products as your sales increase. This makes it easy to get started with minimal risk, and it allows you to slowly build up your inventory until you have enough variety to meet customer demand.
Another benefit is that you don't need to purchase property in order to open your shop. Many entrepreneurs choose to open their stores online, allowing them to reach customers around the world without having to worry about renting physical space or hiring employees. Online stores also give entrepreneurs more flexibility when it comes to how they set up their supply chain and how they promote their products.
Finally, there are numerous opportunities for growth in this industry. As people become more interested in outdoor recreation and relaxation, they will be looking for new ways to enjoy the outdoors—and hammocks are one of those ways! With the right marketing strategy, entrepreneurs can capitalize on this growing trend and position themselves as leaders in the industry.
By staying ahead of trends and offering quality products at competitive prices, entrepreneurs can quickly establish themselves as leaders in their field and grow their customer base over time.
Starting a hammock store is an excellent option for entrepreneurs who want an affordable way to enter into business ownership with minimal risk. There are numerous benefits associated with this type of venture including low start-up costs, flexibility in setting up operations, and potential for growth over time due to increased demand for outdoor recreation products like hammocks.
If you're interested in starting your own business selling hammocks, now is the perfect time! Do some research on trends in the industry and design your own unique business plan so that you can take advantage of all these benefits!
---
How do I start a Hammock Store?
Starting a hammock store from the ground up can be an exciting and rewarding experience. From choosing the best products to finding creative ways to market, there is no shortage of challenges you'll need to tackle in order to create your own successful business. The key lies in developing a strong, sustainable business plan that aligns both with your passions and with what customers are looking for in this increasingly competitive marketplace. Here we offer some tips on how to start a hammock store – the right way!
Define Your Niche
If you are looking to start a hammock store, a great way to get started is to define your niche. Ask yourself what kind of hammocks do you want to focus on? Are you going to specialize in camping- or backpacking-style hammocks, or luxurious resort-quality models?
You could narrow down further by specializing in specific material types like cotton or cotton and polyester blends, in particular colors, size varieties, etc.
Additionally, there are questions of location that you need to consider – will you be offering your products online only, or will they also be available in certain physical locations? Narrowing down your niche as best as possible can help ensure the success of your store.
Create a Business Plan
Creating a business plan for a hammock store is essential to ensure it succeeds. Before you begin, develop an understanding of the hammock market. Research your competitors by looking at their pricing and customer service strategies among other things.
Next, determine the products you will carry and identify your target market. This could be resorts or millennials who are into stand up paddleboarding or surfing.
Finally, create a budget that outlines capital expenses required to start and run the hammock store such as location fees, inventory, marketing costs and payroll needs.
By taking the time to create a comprehensive plan you can position yourself for success in launching this new business adventure.
Find Funding for Your Business
Starting a hammock store is an exciting venture, but it can also be expensive. Before you open the doors of your store to the public, consider how you're going to finance your new business.
Funding for small businesses can come from a variety of sources such as government loans and grants, local banks, and even friends and family. It's important to research each possible funding option before committing to one, so that you understand the full range of requirements associated with applying for loan or accessing the funds should you be accepted.
Take your time when reviewing possible funding solutions so that you can make sure the decision you have made is right for your business.
Get the Necessary Permits and Registrations
Starting a hammock store can be an exciting business venture, but there are important steps to make sure you're following all of the necessary regulations.
Before launching your hammock store, take the time to obtain any applicable licenses and permits that your local government requires for the operation of a retail store. The local Chamber of Commerce may provide insight into which documents are required and how to apply for them.
Additionally, registering with your city or state's Commercial Division will allow you to operate under a registered business name, giving you legal protection if needed.
Finally, contact your insurance provider to ensure you have appropriate coverage that protects your customers and employees – as well as yourself – from unforeseen events. Taking care of these crucial documents will help put your business in good standing with the government and have peace of mind going forward.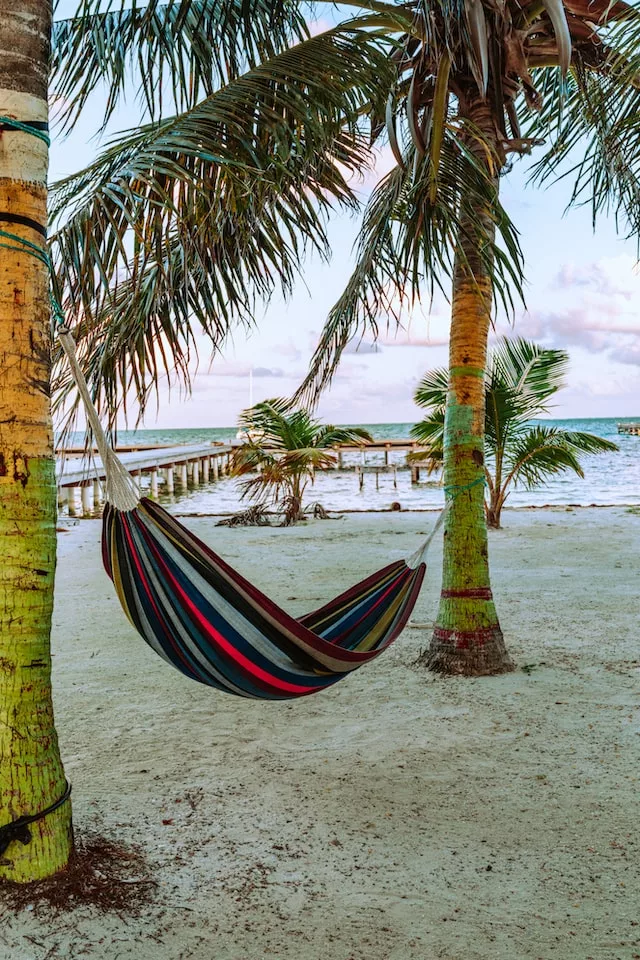 Find a Distributor
Starting a hammock store can be a great way to bring your creative vision for hammocks and hanging furniture to life, but it is important to first find a distributor that fits your business goals.
When looking for the right distributor, you will want to research their inventory, discounts offered on products and products' timelines so that you always have the items your customers need available in your store.
Additionally, check for any limitations on customizations and colors offered so that you can provide the best product selection possible without compromising quality.
Ultimately, researching thoroughly and selecting a reliable distributor will help ensure the success of your hammock store from the start.
Find the Training You Need
Starting a hammock store is a great way to pursue a passion and make supplemental income. But you don't need to become an expert in hammocks and retail operations before getting started.
There are now various training resources available both online and offline for small business owners and entrepreneurs looking to break into the hammock selling business.
They provide the opportunity to receive knowledgeable consultation from experienced retailers with years of knowledge in the industry and gain insight on things like pricing, advertising, customer service, product selection, marketing strategies, and more.
With this accessible training available, beginning your own successful hammock store can be easier than you think!
Find Your Location
Starting a hammock store can be both financially and personally rewarding. To create the most success, it's important to find a good location. Factors like nearby competition, visibility, foot traffic, and parking accessibility are all essential elements to consider when deciding on where to set up shop.
Do your research on local rules and regulations regarding businesses and determine if a storefront or an online store is the best fit for you. Taking the time to select a spot that checks off all of your boxes is one of the most important steps in starting your hammock store.
Get the Required Equipment
If you have been dreaming of starting a hammock store, then it's time to get the right equipment. You'll need to invest in a couple of different items of furniture, such as an interesting counter so that customers can browse your offerings and make their purchases quickly and efficiently.
Beyond that, wide shelves give shoppers easy access to move around and see the different hammocks you offer. If you are selling other accessories or add-ons for hammocks, displaying them upright ensures customers get a good look at what is available.
Finally, comfortable seating is essential; chairs provide customers with an area to take a break or discuss options with someone else before making their final decisions. These are the basic pieces of furniture you will need to get your hammock store started on the right track.
Hire and Train Staff
Starting a hammock store is an exciting venture and comes with many responsibilities. When it comes to hiring staff, the key is to look for employees who have strong customer service skills and the willingness to learn about products.
It's important to create comprehensive training materials that cover topics such as product features, company policies, and sales techniques.
Additionally, new staff should receive individualized instruction on their specific duties, as well as mentorship from more experienced team members.
Regular recaps should be held throughout the training period to make sure everyone understands what they're learning and can remember the key components. Doing these things upfront will ensure your store runs smoothly once in operation.
Market Your Business
Starting a hammock store can be a rewarding experience, both in terms of creative satisfaction, as well as potential financial gain.
It is important to consider, however, the unique needs of marketing a hammock store. Because hammocks are considered luxury items, it is best to focus your advertising budget on online campaigns that target upscale shoppers who already committed to making an investment. Focus your messaging on quality and relaxation and use images that reflect this.
Additionally, engage influencers or content creators who are likely to resonate with the kind of affluent shopping demographic you're looking to target.
Make sure to also monitor analytics closely so you can make informed decisions about how you're allocating your energy and resources in order to ensure your business continues to successfully grow!
---
How much does it cost to start a Hammock Store?
Starting your own business can be an exciting and intimidating prospect. Are you ready to take the plunge into business ownership? If so, you may be interested in starting a hammock store. Hammocks are a popular item for outdoor enthusiasts and people who just want some extra comfort. But how much does it cost to get started in this industry? Let's take a look at what you need to know before you start your hammock store.
Startup Costs
The cost of starting a hammock store will vary depending on the size and scope of your operation. Generally speaking, most entrepreneurs can expect to pay between $20,000 and $50,000 for startup costs. This includes the cost of registering your business, marketing and advertising expenses, purchasing inventory, renting or buying office space or warehouse space, hiring employees, obtaining licenses and permits, and any other related costs associated with getting your business off the ground.
Inventory Costs
One of the biggest costs associated with starting a hammock store is inventory costs. Depending on the types of hammocks that you plan to carry in your store, the cost of inventory can range from several hundred dollars to several thousand dollars per month. You should also factor in additional costs such as shipping fees or taxes when calculating how much you will spend on inventory each month. To keep costs low, many entrepreneurs choose to purchase wholesale from suppliers rather than buying retail from manufacturers directly.
Marketing Costs
You also need to budget for marketing expenses since these will be essential for driving sales and customers to your store. This could include anything from creating promotional materials like flyers or brochures to running online ad campaigns or sponsoring local events. It's important to accurately estimate how much money you'll need for marketing since this could make or break your success in this industry. Customers won't come unless they know about your business!
Starting a hammock store is an exciting venture but there are certain costs associated with setting up shop that must be taken into consideration before taking the plunge into entrepreneurship. Between startup costs, inventory costs, and marketing expenses, entrepreneurs should expect to invest between $20k – $50K just to get off the ground with their business endeavors. With careful planning and budgeting though they can see their dreams become reality in no time!
---
How do I find customers for my Hammock Store?
Are you looking for creative ways to get your hammock store off the ground? Do you want to connect with customers that are passionate about relaxation and comfort, who will appreciate the quality of your products? You've come to the right place! In this section, we will explore how small businesses can use digital marketing techniques and effective strategies to find, reach out, engage with, and convert potential customers into loyal buyers. This step-by-step guide will explain everything you need to know in order to start finding new customers for your hammock store today!
Define Your Target Market
Finding the right target market for your Hammock Store is essential if you want to ensure that you are successful in reaching customers.
Taking the time to clearly identify who you want to attract into your store can help you find customers who will be interested in what you offer. When it comes to building a target market, think about taking a three-pronged approach.
First, define what segment of the population would be interested in hammocks and related products. Second, think about where those individuals live or hang out on the Internet.
Finally, decide how best to reach this group of people with your marketing message, such as through paid advertisement or direct email campaigns.
Understanding who your target market is and where they exist can help ensure that your marketing efforts are effective, improving the likelihood that more customers will discover your store.
Create a Marketing Plan
Creating a successful marketing plan to attract customers to your hammock store can make the difference between staying afloat and growing into a successful business.It is important to make sure that your marketing plan contains clear plans for achieving awareness of your store and driving sales.
To begin with, setting aside a budget for specific activities should be the first priority. This will inform decisions throughout the planning process, such as which tactics you decide to pursue and measure success against. From there, it's time to think about how you will reach your target customer base.
Platforms like social media can be particularly effective; Instagram Stories allowing you to engage customers more directly with lifestyle content, while influencer marketing campaigns can build brand trust among potential new customers.
Finally, don't forget to review marketing efforts and analyze performance metrics so that you can adjust future strategies accordingly. By taking the time to thoughtfully craft a comprehensive marketing plan for your hammock store now, you can ensure an optimal customer experience – and long-term success for your business!
Build a Web Presence
Building a web presence for your hammock store is an invaluable asset for growing your customer base. A website should be the cornerstone of any online business venture so you can reach customers from all around the world in an efficient manner.
You'll want to create a page on sites like Yelp or Google Business to drive traffic to your website where potential customers can find more information about your store, the variety of products you offer, and contact information should they wish to make a purchase.
Additionally, making sure you are active on social media outlets like Instagram, Pinterest, and Facebook will give you excellent exposure across multiple platforms and help engage with end consumers who may not have otherwise been aware of your business.
Staying up-to-date with digital marketing trends and investing in resourcing such as photography or videos will also help draw in more clients. Leveraging their networks for referrals can also bring attention to your store and product offerings.
Use Organic and Paid Social Media
Social media is a great tool for finding prospective customers to your hammock store. Utilizing organic social media like a business page on Facebook can draw the attention of potential customers who are familiar with the brand.
Paid social media ads can narrow down target audiences and allow you to focus on those most likely to purchase hammocks from your store. It's important to keep track of metrics and analytics so you can understand how successful your efforts are, and decide whether organic or paid social media campaigns are making the biggest impact.
As long as you have active content, detailed research, and useful metrics and analytics, you can use both organic and paid social media platforms to drive more customers to your store.
Find an Influencer
If you own a hammock store, you may be looking for ways to get new customers and make more sales. One effective and creative idea is to find an influencer who specializes in selling hammocks.
An influencer is a person or organization who has influence in the marketplace, and they can help your store reach a wider audience. By working with an influencer, you can have access to their platform, followers, and shared content, which all have the potential of leading to more business for your store.
To get started finding an influencer that's right for your business, begin by researching different platforms that offer such services. Make sure the influencer you select will be familiar with the types of hammock products and services you provide so that they understand how to market them effectively.
Once you've found the perfect match for your brand and product offerings, don't forget to keep track of the results this marketing venture brings in order to gauge its effectiveness over time.
Advertise in Local Publications
If you are looking to promote your hammock store, consider placing advertisements in local publications. This is a great way to reach potential customers who may not be following your social media pages or who might not otherwise come across your store.
Placing an ad in a local publication may be more expensive than running an advertisement online, but it could potentially bring in more customers from the surrounding area. If you're looking to target people near your store, local publications are the way to go! Keep in mind that advertising locally requires some extra research – you need to make sure that the publication reaches enough people in the right area and has reasonable rates.
Put some effort into researching the market before deciding what publication or publications work best for you and your business.
Get Involved with Local Community Organizations
The most effective way to reach potential buyers of your hammocks is to get involved with local community organizations. This can be done through sponsoring events, offering free samples at gatherings, and advertising special deals for members.
Participating in charitable activities, such as donating part of the proceeds from specific sales to a local charity, can also create good will and help draw attention to your business.
Additionally, you may want to team up with other local businesses for joint promotions – it could be something as simple as co-hosting an event or doing a special deal together that promotes both stores.
By getting out there and taking part in your local community, you give customers the opportunity to see your products and services first hand while creating positive brand association.
Attend Trade Shows
Attending trade shows can be a great way to bring potential customers to your hammock store. The key to making the most of trade shows is research. It's important to find out the size and scope of a given show, learn about who else will be attending, and determine what kind of market you'll be tapping into.
Being prepared ensures that you make the most efficient use of your time – both during and before the show. You should also plan ahead for how you will showcase your products so that people at the show get an inviting and appealing look at what you have to offer.
Knowing who your target customers are helps make sure your marketing materials are tailored to capture their attention and interest. With thoughtfulness and strategy, attending a trade show can help take your hammock store to the next level!
Bring Your Business to Local Events and Festivals
Tap into the local community by getting your business out on the street and onto any local festivals or events which you can attend. Renting a table, provided available, and setting up shop at these events can help increase visibility and exponentially grow your customer base.
It's not only great to get your brand witnessed by passers-by, but it presents an opportunity to attain valuable feedback from people in the community regarding their opinion of the hammock store and its products – vital information for later endeavours!
This also allows for customers who may have been unaware of your presence, to physically interact with your products, ultimately leading to new sales. Keep business cards handy and engage with everyone – you never know who will swing by!
Bring lounge-worthy relaxation from your hammock store to the festival goers; they won't regret it!
Get Listed in Online Directories
If you own a hammock store, then why not take advantage of popular online directories to help boost your store's visibility and attract customers? Doing so can help people who are looking for the perfect hammock find the best shop for the job.
After all, it is easier to purchase what you need when you know where to look. Setting up a listing in an online directory helps make your business more visible and accessible to potential customers, allowing them to easily find information about your store and its products.
Additionally, having a presence in these online directories increases the chances that when someone searches for a hammock store, they will stumble upon your business first. So don't miss out on this exciting opportunity to get your hammock store listed in popular online directories!
Offer Coupons and Discounts
Offering coupons and discounts is one of the most effective ways to attract customers to your hammock store. Coupons and discounts help establish customer loyalty as they can enjoy discounts on future purchases when they sign up for services or purchase items from your store.
Additionally, you can use coupons and discounts to target potential customers who may not be aware of your store's products. This gives you a chance to reach twice the number of people by offering attractive offers that are hard to resist.
Lastly, providing coupons allows customers to spread the word about your store with friends and family, which will help expand your customer base even further. In short, offering coupons and discounts is a great way for any hammock shop owner to boost their customer base.