Are you looking to start a business security consultant business but don't know where to begin? You're not alone. Despite the current global climate, it is possible to start your own successful consulting firm with the right guidance and knowledge. It may seem overwhelming at first, but with some planning and hard work, you can become an expert in this field that provides invaluable services for businesses everywhere. This ultimate guide will help provide clarity on the steps needed for setting up your new enterprise as a security consultant! From honing your skillset to marketing yourself effectively, we'll cover everything from A-Z so you have all the information necessary to make achievable goals and transform them into successes.
Table of Contents
---
What is a Business Security Consultant?
A business security consultant is an expert who helps organizations assess and identify their security needs. They analyze current processes and systems to identify existing risks and develop customized security plans that address all areas of concern. Business security consultants may suggest solutions such as cybersecurity protocols, access controls, and active monitoring solutions. Additionally, they will work with organizations to ensure that data is regularly backed up and that robust disaster recovery plans are in place in the event of a catastrophic breach. Ultimately, their mission is to ensure that businesses remain secure against malicious attempts to hack or access sensitive information or resources.
---
Why would I want to start a Business Security Consultant?
As an entrepreneur, you understand the importance of protecting your business and its assets. Cybersecurity threats are constantly evolving and it's important to stay ahead of them. That's where a business security consultant comes in. A security consultant can help protect your business from malicious actors, and provide peace of mind. Here's why you should consider becoming a business security consultant yourself.
Access to Cutting Edge Technology
As a business security consultant, you will have access to the latest technology that can help protect against cyber-attacks. This includes firewalls, anti-virus software, and encryption protocols that are designed to keep hackers out of your system. You'll also have access to the latest research on emerging security threats so that you can stay one step ahead of malicious actors.
Provide Valuable Advice
Businesses rely on their cyber defense consultants for more than just technical knowledge; they need someone who can provide valuable advice about how to prevent breaches and respond quickly when they do occur. As a business security consultant, you will be able to advise companies on best practices for risk management and compliance with industry regulations.
You Will Be in High Demand
The demand for cyber defense consultants has never been higher. As cyber-attacks become more frequent, businesses are increasingly turning to experts like you for help securing their networks and data. This means that as a business security consultant, you will always have work, no matter what market conditions may be like at any given time. Sometimes your skills will require you to work outside of normal business days, but the overtime can be lucrative.
Starting a career as a business security consultant is an excellent option if you want to make an impact in the world of cybersecurity while working with clients who value your expertise and advice. With access to the latest technologies, ability to provide valuable insight into risk management strategies, and continual demand for your services – there are plenty of reasons why becoming a business security consultant could be the right choice for you!
---
How do I start a Business Security Consultant?
You have an amazing idea, the know-how to make it happen and the drive to take action. You're ready to become a business security consultant – now what? Starting your own business is an intimidating endeavor, but with hard work and proper planning, you can be on your way in no time. If you're looking for advice on how to get started as a business security consultant, look no further: we break down everything from developing the right mindset to marketing yourself effectively. So if you've been dreaming of becoming a successful entrepreneur, read on for tips and resources that will help make it a reality!
Define Your Niche
Many budding entrepreneurs have been told to narrow their focus and define their niche, but when starting a business security consultant, this is especially crucial. A successful business security consultant must become an expert in the field of corporate security, offering industry-specific solutions with a level of detail that's impossible for someone who dabbles in multiple areas.
Analyzing an organization's current security infrastructure and identifying potential weak points is an important part of the job. With this knowledge, businesses can be advised on viable solutions that ensure data storage, transmission and management are confidential and properly secure. Knowing specific risks posed by different industries will give you an edge and allow you to tailor your services accordingly.
Narrowing your focus to one particular area not only makes you stand out from your competitors; it will also position you as a valued go-to vendor or partner they can trust.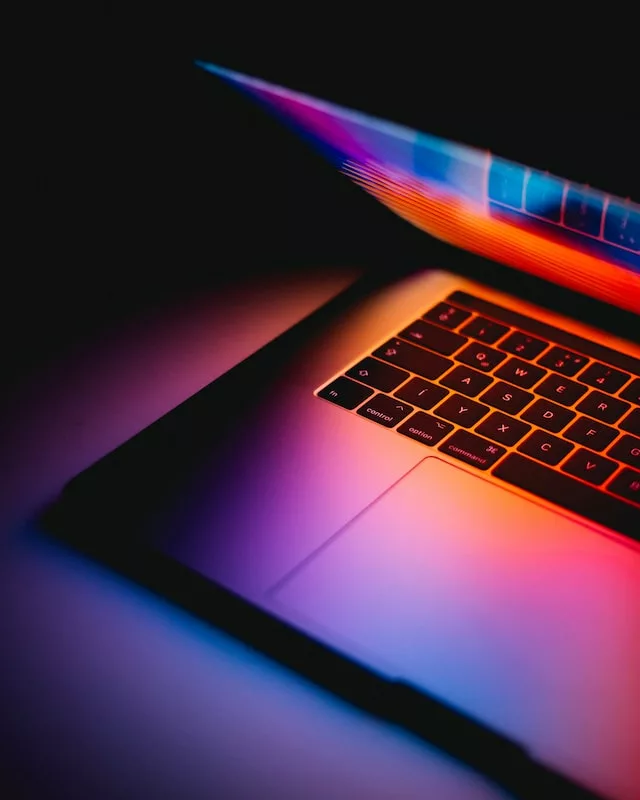 Create a Business Plan
Creating a business plan for a business security consultant is integral to the success of the venture. To start, identify the core services that your company will be providing, such as risk assessment and risk management training. Take into account the target customers and their needs in order to ascertain how best you can serve them.
Developing an estimate of costs and potential profits is also key when writing your business plan. Start by calculating start-up costs, including licenses, permits, equipment and labor expenses. Also consider research costs related to hiring specialized security consultants.
Estimating potential income will also involve market research in order to gain an understanding of what types of clients are most likely to purchase services or products from your company. By taking the time to build a complete and detailed business plan early on, you increase your chances for success as a business security consultant.
Find Funding for Your Business
Starting up a business security consultant can be an expensive endeavor. Finding the financial resources to cover the cost of setting up and running this type of business should be a priority.
There are a variety of options available, including private investors, business loans, and government grants. Private investors are one option that could help fund your new venture. Research to find angel investors as they often specialize in funding new businesses.
As far as loans go, small business loans can provide much-needed funds for start-up costs. Lastly, investigate government grants specifically allocated for businesses; funds may be available at both local and state levels depending on the types of services you will be providing.
In summary, by doing the necessary research into investor options, loan requirements, and grant applications you can successfully find the appropriate funding to begin your new business security consultant!
Get the Necessary Permits and Registrations
If you're planning on starting a business security consultant business, it's important to make sure that you obtain the necessary permits and registrations. Depending on the type of business, you might need to apply for relevant licenses with local or state agencies, as well as register with your local tax office.
Additionally, depending on the services or products that you offer as part of your consulting business, certain industry-specific regulations may apply. Before launching operations, take the time to make sure that all pertinent legislative requirements are being met. Doing this will help ensure a successful start to your enterprise!
Find the Training You Need
Starting a business security consultant is no easy feat. To ensure you're providing the best service for your clients, you need to take the time to find the proper training and stay up-to-date on the latest industry innovations.
There are several accredited institutions that offer a range of certifications and diplomas related to security consulting. Taking advantage of these opportunities can give you invaluable professional expertise while allowing you to knowledgeably advise your clients on their security needs.
Additionally, industry associations may provide seminars and educational materials which can help educate yourself further and create a more successful business model. Ultimately, finding the right training will help you become an expert in this field and empower you to provide exceptional customer service while guaranteeing success for your business.
Find Your Location
Starting a business as a security consultant requires considerable amounts of research and preparation. It is important to closely analyze your target market, ensuring that the projected need for your services in your selected area are realistic.
Also consider any potential competition in the area and their experience level before investing resources in opening a business. You must also take into account the general cost of living, commercial regulations, and workforce availability within your chosen location.
Once you have assessed each of these considerations and determined an optimal site for your new venture, only then can you move forward with establishing yourself as a security consultant.
Get the Required Equipment
If you're thinking of becoming a business security consultant, then the good news is that you don't need too much equipment to get started. You should, however, invest in high quality technology tools and devices, such as a laptop for remote access to client networks, an IT audit toolset as well as malware detection software.
Additionally, it's important to have access to industry standard hardware platforms such as routers and firewalls so you can recommend appropriate configurations.
Finally, it's essential that you be knowledgeable in the up-to-date laws related to corporate data privacy and confidentiality. With these items and some training in the field of security consulting, you'll have everything needed to take your first steps into this exciting career.
Hire and Train Staff
Starting a business security consultant requires more than just technical knowledge. You must also develop a framework to hire and train staff that will help ensure the success of your clients' security systems. When hiring, it is important to look for candidates who have both technical skills and an ability to learn quickly as well as soft skills such as customer service and communication. It is also important to provide clear goals and expectations from the beginning.
Once you have hired team members, you need to create a training program that focuses on technical topics as well as interpersonal skills such as customer relationship management (CRM). Training should cover best practices, industry trends, learning new technology, and developing internal policies regarding security risks and threats.
By investing in hiring the right people and providing them with proper training, you can set your business up for success for years to come.
Market Your Business
Starting a business security consultant practice is a great way to make money and help people protect their interests. To market your business, you need to create an effective strategy that considers all of the available options.
Your plan could include developing relationships with customers through email campaigns, optimizing search engine results for visibility, or building relationships with local businesses through face-to-face meetings and events. Additionally, creating a credible online presence can help potential clients trust in your ability to provide valuable services.
Finally, it is important to be consistent in following up on leads and maintaining relationships over time. You should never stop marketing yourself because strong marketing can lead to sustained growth in your client base as well as increased referrals from happy customers.
---
How much does it cost to start a Business Security Consultant?
Starting your own business security consultant can be an exciting and lucrative venture. But how much does it cost to get started? Knowing your start-up costs is essential for understanding the investment you'll need to make before you can begin making money. Let's take a look at the various costs associated with starting a business security consultant.
Software and Hardware Costs
The most important cost you'll face as a business security consultant is the cost of software and hardware. These include everything from antivirus and malware protection, to firewalls, intrusion detection systems, data encryption tools, authentication solutions, access control systems, auditing applications, backup solutions, and more. Depending on the size of your company and the scope of services you offer, these costs can range from several hundred dollars per month to thousands.
Licensing Costs
Depending on where you live, you may also need to pay for licensing fees in order to practice as a business security consultant. Generally speaking, these licenses are required if you plan on offering comprehensive advisory services or installing hardware or software that requires certification or approval from local authorities. Licensing fees vary widely by location but could cost anywhere between $500 to $5,000 or more depending on the scope of your services.
Employment Costs
If you plan on hiring employees—security specialists or IT professionals—to help with your business security consulting projects then you'll need to factor in labor costs as well. This means not only salaries but also benefits such as health insurance and retirement plans. Employment costs can add up quickly so it's important to factor them into your budget when calculating start-up costs.
While starting a business security consulting firm can be expensive upfront, there are ways to minimize those expenses if needed. For example, many entrepreneurs opt for virtual assistants instead of full-time employees which allows them to save money without sacrificing quality service delivery. With careful planning and budgeting it is possible for entrepreneurs to launch their own successful business security consulting firms without breaking the bank!
---
How do I find customers for my Business Security Consultant?
Are you a business security consultant who is looking to find customers, but feeling a bit overwhelmed by the process? You're not alone. Starting any new business can be daunting and it's natural to feel uncertain when you're just starting out. But the good news is that with some strategic approaches like using digital marketing, developing relationships with existing customers, and creating quality materials to promote your services, you can drum up more leads and generate more interest in your business security consulting services. In this section we will explore many strategies for finding and retaining clients as a small or freelance security consultant so you can turn those potential customers into happy effective ones!
Define Your Target Market
As a business security consultant, it is essential to identify your target market. Pinpointing the groups you want to target helps ensure that your services will be marketed and rendered to the people who need it.
Before beginning the process of targeting your desired demographic, ask yourself some key questions, such as who are the individuals and organizations that need the services that you provide? What challenges does this market face? Who have you helped before and what was the result? Answers to these questions can help define your target audience by identifying their wants, needs, challenges and characteristics.
Additionally, looking at existing customer data can help build meaningful insights into who makes up your customers. Leveraging this understanding of your current market ensures strategic outreach and business growth.
Create a Marketing Plan
As a business security consultant, having the right marketing plan in place is essential to connecting with potential customers.
One of the best ways to start is by creating a digital presence – most consumers search for services online these days. Begin with setting up an engaging and informative website or blog, then build your brand using social media as much as possible.
To reach a larger audience and spread awareness about your services, you may consider participating in forums or other online communities related to your industry. Word-of-mouth advertising is also important; incentivize existing customers for referring you to their contacts and introduce yourself to local businesses in order to make connections that you could use further down the road.
With all of this taken into consideration, it's not difficult at all to create an effective marketing plan for your security consulting business.
Build a Web Presence
Developing an online presence can be a powerful way to find customers for your business security consultant venture. Start by creating a website and social media accounts to get the word out about your offerings. You can use these platforms to showcase your expertise, explain how you solve problems, and share customer success stories.
Regularly update content on each platform to keep potential customers interested and engaged. Building relationships with existing clients is also important; make sure you send thank-you notes and provide testimonials when appropriate.
By combining digital campaigns with traditional marketing strategies, you will be able to build a thriving customer base in no time!
Use Organic and Paid Social Media
As a business security consultant, you know how important customer outreach is in order to acquire new customers. With social media taking over the world of marketing and customer outreach, it is essential to use both organic and paid social media in order for your business security consultant services to grow.
Organic social media finds existing members who are interested and engaged in your topics, products and services, while paid social media enables you start from scratch by introducing your services to potential customers.
When using paid social media to find customers for your business security consulting firm, be sure to consider targeting the right demographics who will be interested in learning more about the services you offer. Doing this will give you the best success rate with finding customers that need your services.
Use Your Network
Word of mouth is one of the most powerful and reliable ways to find customers for your business security consultant services.
Leveraging your personal and professional network can help you connect with potential clients who may be in need of security advice. Utilize the power of social media platforms such as LinkedIn, Twitter, Instagram and Facebook to raise brand awareness and create meaningful connections with those interested in your services.
Networking events are another great way to meet new people and introduce yourself as a business security consultant. Furthermore, by asking friends and family for referrals from their networks, you'll expand your reach far beyond your direct contacts.
Keep in mind that success relies heavily on establishing trust with potential clients – utilize any reviews or recommendations from current customers to make a great first impression!
Find Clients on LinkedIn
If you are a security consultant and looking for customers, LinkedIn can be an invaluable resource. It is a massive professional social network that offers both free and premium membership levels.
Here you can build up professional relationships with potential customers through networking and connecting with them, as well as promote your services to large groups of relevant people.
Paid memberships provide access to advanced search tools, giving an edge when seeking out customers, while LinkedIn's recommendation system helps spread the word about your business. Learning how to leverage these powerful features can give you a solid foundation to start connecting with clients on the platform.
Advertise in Local Publications
Advertising in local publications is an effective way to target customers for your business security consultant service. When done correctly, it can expose you and your consulting services to a larger public audience driving more leads, inquiries, and ultimately conversions.
To create successful campaigns for local publications, research the publication's readership and find out if the readers are aligned with your brand's mission and values.
Additionally, tailor your ad to their specific audience by including language that resonates with them. By clearly articulating why they should choose you and how you can help them succeed, you can increase the likelihood of reaching exactly who you need in order to grow your business.
Get Involved with Local Community Organizations
If you're working as a business security consultant, one of the best ways to find customers is by getting involved with local community organizations. These types of organizations are almost always looking for people to help out with events, projects and promotions.
By joining one or two of these groups, you'll not only be helping out an important cause, but you'll also be building relationships with fellow members and demonstrating your expertise in security consulting.
Many times, after hearing your ideas and advice, other members may then recommend you for job opportunities that arise. It's a great way to meet potential customers and expand upon your professional network.
Attend Trade Shows
Attending trade shows is an effective way for business security consultants to find potential customers. As a business security consultant, you have the opportunity to meet decision makers within companies and explain how your expertise can help them protect their data.
Be sure to keep an eye out for events that are specific to security consulting or technology in general – this will give you access to an expanded network of prospects. Additionally, take the time to create presentations and materials that showcase your services, so that you can demonstrate your unique value proposition during these trade shows.
By attending the right trade shows, you'll be able to gain valuable exposure and increase your chances of securing new customers.
Network with Local Businesses
Networking with local businesses can be an effective way to find customers for your Business Security Consultant. It is important to find businesses that relate to what you are offering, as they may already have a need and be interested in your services.
Reach out and introduce yourself, and establish relationships with these business owners by providing helpful advice even if they are not interested in buying your services right away. This can help ensure that, when the time comes, they remember you and the value of what you are offering.
By staying present and creative in finding ways to assist the local business community, you can build a strong network of customers that trust and value your expertise as their security consultant!
Get Listed in Online Directories
One of the best ways to locate more customers for your Business Security Consultant service is to get listed in online directories.
Registering with local business directories, such as Google My Business, can help raise your profile and visibility so that a larger pool of potential customers can find you. Directories are also beneficial because they contain contact details and information about the services you offer, allowing people to contact you quickly and easily.
Additionally, when potential customers search for businesses like yours in their area, major search engines often prioritize directory listings when displaying results. Thus, listing your service on online directories is an effective way to discover new customers and expand your reach.