Do you dream of having your own bed and breakfast? Have you always wanted to be a successful hospitality business owner and create a unique experience for guests? If so, then now is the time to take action. Starting your own bed and breakfast may seem daunting at first, but with this ultimate guide as an aid, you'll soon have your home transformed into a haven of comfort and relaxation that guests will love. From planning out essential details like amenities to attract more customers all the way through tips on effectively managing customer relationships online – let's get started on turning those bnb dreams into reality!
Table of Contents
---
What is a Bed and Breakfast?
A bed and breakfast (or B&B) is a type of lodging where guests are welcomed in a private home as if they were part of the family. Oftentimes, the people running the B&B live on-site and offer guests a true homestay experience. Generally, breakfast (hence the name) is included with your stay and may be served either by the host in the common area or brought to your room. By staying at a B&B, visitors can enjoy all of the comforts of home without sacrificing any of their privacy. Many bed and breakfasts also offer unique amenities such as spa services, fireplaces in each room, outdoor activities, or other special features that you wouldn't get from a hotel or inn.
---
Why would I want to start a Bed and Breakfast?
Are you looking for a new business venture that allows you to be your own boss? Consider starting a Bed and Breakfast, or B&B. The hospitality industry is growing rapidly and the demand for B&Bs is rising, so now is the perfect time to start one. Let's explore what makes owning a B&B such an attractive business option.
The Benefits of Owning a B&B
One of the biggest draws of operating a B&B is that it requires very little startup capital. You don't need to purchase any expensive equipment or hire an army of employees, although it can help if you do. Additionally, because most people prefer to stay at smaller inns, you won't need to invest in a large facility in order to be successful.
Another great benefit of starting a B&B is that it provides an opportunity for you to make money while doing something you enjoy—namely, meeting new people and providing them with excellent service. You get to be the face of your business and develop relationships with your guests that can last far beyond their stay at your establishment. Plus, there are additional ways to monetize your B&B such as offering catering services or event space rental services.
Finally, running a B&B gives you flexibility when it comes to setting your own hours and taking vacations whenever you want. You have full control over when guests check-in/check-out and how often they come/go. This means that if you want take some time off from running your business, all you have to do is close up shop for the day or week!
Owning a Bed & Breakfast has become increasingly attractive as more entrepreneurs look for unique business opportunities outside of traditional corporate settings. With relatively low startup costs and high potential returns on investment, it's easy to see why many people are drawn to this type of business model. Moreover, being able meet new people each day and enjoy flexible hours makes this venture especially appealing for those who want more control over their work life balance! If you're looking for an exciting way to make money while still having freedom in managing your own schedule, then consider starting a B&B today!
---
How do I start a Bed and Breakfast?
Are you looking to make the leap from dreamer to entrepreneur? Have you always wanted to own and operate your very own bed and breakfast? Then this section is for you! In it, we'll provide a practical guide on how to get started with all the steps necessary for opening up your B&B business. From researching zoning regulations in potential locations, developing an effective marketing strategy, finding reliable suppliers and more – we'll cover something of everything so that by the end of this article you are well-equipped with information needed to start your own bed & breakfast. So let's get going on this journey together!
Define Your Niche
Starting a bed and breakfast is no small feat, but with the right preparation, you can make sure it is a success. Finding your niche is an important step in getting started. You should consider what kind of atmosphere you want to create for guests and how you can provide an experience that stands out from the competition.
Consider what amenities best appeal to your future guests and cater to their needs. Promote the areas around your bed and breakfast if there are interesting attractions or outdoor activities so you can draw more travelers.
Finally, stay eclectic in your offerings, such as activities within the grounds, themed bedrooms or treats under pillows so that each guest who visits has a unique experience they will remember.
Create a Business Plan
Starting a Bed and Breakfast can be an exciting and rewarding venture, but it also requires careful planning. Writing a business plan is essential for setting up a successful B&B because it will help to ensure that you have organized your thoughts, goals, and objectives in one concise document.
Your business plan should include a mission statement, SWOT analysis, competitive analysis, industry trends, and financial projections for the first five years of your bed and breakfast.
Additionally, you may want to consider including descriptions of any anticipated growth opportunities in the coming years as well as any required marketing strategies. Taking the time to create a comprehensive and thorough business plan can go a long way towards helping you achieve success with your new venture.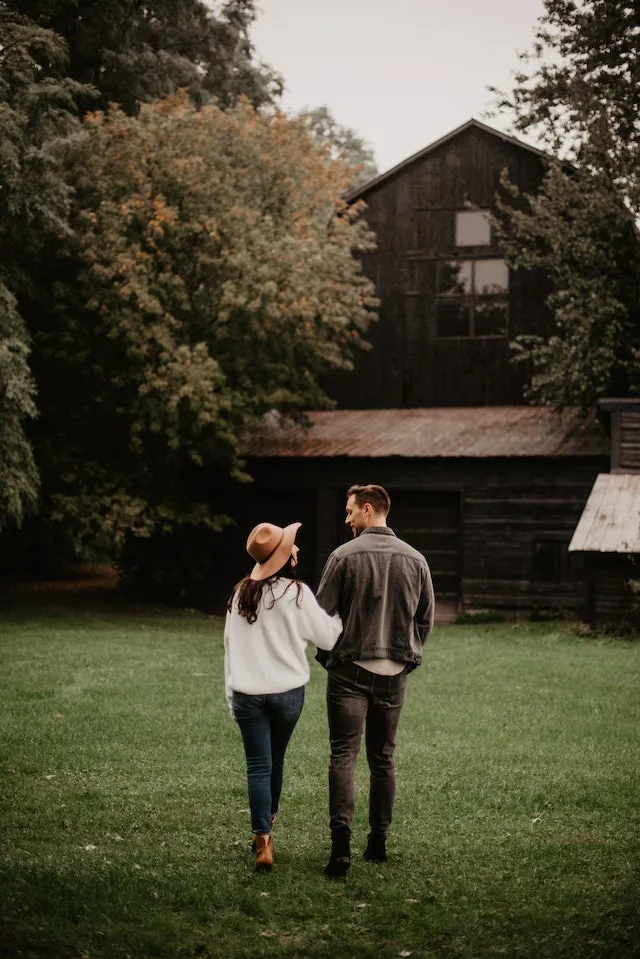 Find Funding for Your Business
Starting a bed and breakfast is an exciting venture, but can be difficult if you don't have the resources to create the perfect atmosphere. Finding funding for a business can seem overwhelming, but there are many potential options that can help you get started.
Research grants available for small businesses, crowdfunding platforms, and low-interest loans are all examples of ways to potentially secure the necessary funds to begin your venture. It can also be beneficial to explore government programs in your own region or state, as well as venture capital companies that provide seed funding for entrepreneurs.
When seeking start-up funds for your bed and breakfast business, it's important to establish goals and have valid supporting documents in order to make a compelling case when approaching potential funders. With determination and persistence, with time you'll find the best option that works best for your needs!
Get the Necessary Permits and Registrations
Starting a Bed and Breakfast is an exciting and rewarding venture, however it's important to make sure that the necessary permits and registrations have been completed with the correct authorities. Regulations for these permits may vary depending on the jurisdiction, but in many cases this could include lodging or hotel taxes, business license applications, occupancy permits and zoning ordinances. It's best to do your research upfront so that any potential risk of fines can be avoided.
You should also keep in mind potential health regulations such as safety inspections and food license requirements. Doing your research ahead of time can help simplify this process and ensure your Bed and Breakfast is set up to succeed!
Find the Training You Need
Starting a bed and breakfast is an exciting prospect, but it's not something to rush into without proper preparation. The best way to ensure you have the skills and knowledge to operate a successful business is to find quality training. Becoming certified as a hospitality professional through accredited agencies and organizations will provide the insight and guidance needed to navigate this niche industry.
Researching your area of interest, consulting with local mentors and utilizing webinars are just some of the opportunities available while pursuing certification, helping you create and sustain a successful bed and breakfast. Put in the effort up front and reap the rewards of becoming a highly-qualified innkeeper!
Find Your Location
Starting a bed and breakfast is a great way to make a living, but it's important to first find the best location for you. Think about what an ideal experience looks like for your guests – do they want to be close to nature? Or perhaps in a bustling city? Consider how accessible you want your location to be, plus how close it is to attractions and activities that may bring in more tourists.
Do you feel more comfortable in rural areas, or would urban centers suit your style better? It might take some trial and error before you find the perfect spot for your business, but with research and patience you'll eventually arrive at the right decision.
Get the Required Equipment
Running a successful Bed and Breakfast requires more than a love of hospitality – it takes the right equipment and supplies. Start shopping for basics like linens, cleaning products, towels, dishes, silverware and cookware. Also be sure to find comfortable furniture in common spaces like the living room and dining area.
Consider investing in welcome baskets filled with snacks or flowers to give guests a warm reception. There are many little touches that will make your accommodation really stand out in the minds of your customers.
Last but not least, don't forget to invest in quality mattresses and bedding so that your guests have a good night's sleep each time they stay with you!
Hire and Train Staff
Starting a bed and breakfast can be daunting. It's important to hire staff that share your passion for hospitality and make sure the team is properly trained so guests have a five-star experience from arrival to departure.
To find helpful, motivated staff, advertise job postings in local newspapers and online employment websites. Include specifics about the job details in ads as well as skill requirements to attract people with the right qualifications. Be sure to conduct thorough interviews to get a better understanding of each applicant's skillsets and aspirations.
Afterward, you can select the best team members who reflect your hotel's values and vision. Finally, understand that proper training plays an instrumental role in running a successful business: Make sure team members know how to warmly greet customers, understand housekeeping duties, operate in compliance with safety protocols, and resolve customer complaints gracefully.
With these steps taken care of, you'll be on your way to running an amazing bed and breakfast!
Market Your Business
Starting a Bed and Breakfast business can be a fun and profitable venture. Growing your business, however, will require some skillful marketing.
Before you begin developing a marketing strategy, it is important to understand your audience. Know the type of guests who are likely to stay in your B&B and what communities they come from so you can tailor your outreach efforts.
Start building relationships on social media by creating content that resonates with your target demographic and leveraging powerful words to draw them in.
Additionally, you should consider using unique tactics such as referral programs or discount offers to make sure people see the value of choosing your B&B over others.
Investing time and energy into proper marketing can help ensure that your bed & breakfast business will be successful for years to come.
---
How much does it cost to start a Bed and Breakfast?
Starting a Bed and Breakfast business is a great way to turn your passion for hospitality into an income-generating venture. But before you jump in, it's important to understand the costs associated with getting your business off the ground. Let's break down the costs associated with starting a Bed and Breakfast.
Location Costs
The cost of renting or purchasing a property for your Bed and Breakfast can vary widely depending on location, size, condition, and more. If you are starting from scratch, you will need to factor in the cost of finding the right property as well as any renovations that need to be done. Additionally, if you are starting from scratch, you will also need to factor in any permits or licensing fees required by local authorities.
Equipment Costs
You will also need to consider the cost of furnishing and equipping your B&B. This includes beds, furniture, linens, kitchen appliances and utensils, electronics (TVs, stereos), cleaning supplies etc., depending on what services you plan to offer. You may also want to consider investing in quality bedding as this can help make a positive impression on guests.
Marketing Costs
No business can survive without customers so it's important to invest in marketing your B&B properly. Depending on how much money you have available for marketing expenses this could include anything from digital ads like Google Ads or Facebook Ads, creating content for social media channels (Facebook/Instagram/Twitter), producing brochures or flyers for print advertising campaigns etc., or having someone build a website for your business – all of which will have associated costs based on time/effort required by those providing these services.
Starting a Bed and Breakfast can be an extremely rewarding experience but it can also come with some hefty startup costs that should not be overlooked when planning out how much money you will need to get started. Location costs such as renting or purchasing property plus equipment costs such as necessary furniture/appliances/electronics should all be taken into account when budgeting for your B&B business startup expenses. Additionally don't forget about marketing costs such as online ads or website development – having an effective marketing strategy is essential for any successful business! With proper planning and budgeting there is no reason why anyone shouldn't have success running their own Bed & Breakfast business!
---
How do I find customers for my Bed and Breakfast?
Are you an aspiring entrepreneur looking to find customers for your new Bed and Breakfast business? Wondering where to start or what strategies would be effective in bringing them through the door? A bed and breakfast can be difficult to start, but with some clever marketing tactics, it could quickly become the success you want. This section will provide an overview of a number of original strategies that B&B owners around the nation have employed to draw visitors to their properties and increase their chances of making a profit. Continue reading as we look at innovative ways to turn your bed and breakfast idea into a reality!
Define Your Target Market
To achieve success with your bed and breakfast, it is vital to properly define your target market. Your target market should be based on an understanding of who is interested in your specific characteristics and services that differentiate your business from others. Demographic data such as income level, gender or age can be useful when determining your target market.
Additionally, you might consider particular interests or locations related to attractions that draw guests to the area where your bed and breakfast is located. Once you have identified your target market, you will be able to more efficiently reach them through marketing channels such as advertising or public relations campaigns, electronic marketing tactics, email listservs and social media platforms like Twitter and Facebook.
By defining your target audience from the start, you can improve guests' experiences, create loyalty among returning visitors, and ensure a healthy return on investment for all of your bed and breakfast operations.
Create a Marketing Plan
Crafting a marketing plan for your bed and breakfast will take dedication and planning, but it is an essential part of success in the hospitality business.
First and foremost, determine who your target customer will be. Consider their age group, geographical location, income level and other factors that may be of value to your business.
Once you've identified this information, begin determining the best methods for reaching them. Are traditional print advertising mediums such as local newspapers or magazines viable options? In today's digital world, social media platforms are engaging ways to reach people quickly and efficiently.
Consider creating a website so customers can easily find relevant information about your services and view photos of what they might expect when they stay at your BnB. You may even want to reach out to travel bloggers and online influencers that specialize in travel content.
Lastly, by offering discounts or special promotions, you can entice potential customers while also welcoming loyal customers into returning for more stays at your bed & breakfast.
Build a Web Presence
Building a web presence to find customers for your bed and breakfast is an essential part of running a successful business. Customers today are increasingly using the internet to search for their accommodations; by having a website, you make it easy for them to browse through your available amenities, check availability dates, and book reservations quickly and comfortably.
Additionally, you can use your website to introduce yourself and your B&B as well as provide an engaging virtual tour that allows customers to visualize their stay. This will help create more interest in checking out what you have to offer in terms of services and atmosphere, giving you an advantage over competitors who don't have a website or online booking system.
With all of these tools at hand, creating a web presence could very well be the best way to connect potential customers with your beloved B&B.
Use Organic and Paid Social Media
Incorporating organic and paid social media tactics into your marketing mix is a great way to increase visibility for your bed and breakfast.
Organic methods of promotion on sites such as Twitter, Instagram and Facebook can be as simple as creating an account, regularly sharing interesting content such as informative blogs or videos and responding to comments.
Building relationships will help attract likes, follows, retweets and shares which can spread word-of-mouth about your B&B. Paid social media works by using targeted ads to reach audiences you desire via defined criteria such as location or interests.
Investing in the right platforms and taking advantage of advanced segmentation will ensure campaigns are targeting the right people and engaging with them across multiple touch points resulting in customers who are motivated to book at your B&B.
Get Listed on Lodging and Travel Websites
Promoting your Bed and Breakfast online is essential in reaching potential customers. One strategy is to get listed on popular lodging and travel websites, as they offer a platform to showcase information about your business, such as location, amenities available, photos, availability calendar and room prices.
Doing so allows travelers to quickly compare the features of each bed and breakfast property and make an informed decision. Make sure that you include accurate contact information and provide pertinent details about the added value offered at your B&B.
Don't forget to add links to your website, social media or other relevant sources for further resources. With careful planning and adequate attention to quality control, you can ensure that potential customers understand the unique attributes of your B&B.
Find an Influencer
If you're struggling to attract customers to your Bed and Breakfast, enlisting the help of an influencer on social media might be the solution. Influencers can reach larger audiences with their advice, recommendations, and endorsements of products or services, so this could be a great option to get more people through your doors.
Research influencers in your niche who already have a large audience, and with whom you feel that you share purpose and values. Connect with them and offer them the chance to stay at your Bed and Breakfast free of charge in return for promotion online.
This will help boost your brand's popularity, as well as increase exposure amongst potential customers.
Advertise in Local Publications
Advertising is a great way to find customers for your Bed and Breakfast. By placing an ad in a local publication, you will be able to reach customers in your target market. You can choose from the many print and digital publications available in your area, such as newspapers, magazines or blogs.
Keep the following tips in mind when placing your ads: focus on providing potential customers with clear information about your Bed and Breakfast, take advantage of discounts or special offers you may be offered by the publication, include words that evoke emotion to help capture readers' attention; also consider including high-resolution photos as visuals tend to draw people in.
Finally, be sure to track the results of each ad so you can make adjustments as needed. With some careful planning and follow-through, advertising in local publications can bring valuable new customers to your Bed and Breakfast business.
Get Involved with Local Community Organizations
Finding customers for your Bed and Breakfast is essential to the success of your business. One of the best ways to connect with potential guests is by getting involved in local community organizations. Not only can this help you get your B&B out into the public, but it also offers an opportunity to network with other local business owners and build relationships with people from the area who may be interested in staying at your property.
Community involvement provides you a chance to promote yourself as a brand and tell prospective customers about what sets your B&B apart from others nearby. Joining civic meetings, talking to groups, attending local events and offering support are all great ways to begin building relationships that could lead to future guest bookings.
Network with Local Businesses
Finding customers for any business can be an overwhelming experience, but there are ways to make it easier. One of the most effective strategies for drawing in customers to your bed and breakfast is to network with local businesses.
By building relationships with other businesses in the area, you can communicate both through direct referrals or through displaying promotional material. Establishing a symbiotic relationship with nearby companies is a great way to build upon each other's success, and create interest in new customers over time.
Always remember that networking takes effort to start up, but is well worth it if you see results!
Bring Your Business to Local Events and Festivals
If you're looking to find new customers for your Bed and Breakfast, bringing your business to a local event or festival is an excellent way of advertising.
By attending local events, you'll be able to show off your best amenities and make a personal connection with potential customers, who are already in the area! Be sure to have plenty of flyers and business cards on hand to pass out if needed.
You can even provide food samples or give small discounts as an incentive for people to choose your bed & breakfast! With effort and a bit of luck, you're sure to see results from such a creative endeavor.
Get Listed in Online Directories
One of the most effective ways to find customers is by getting listed in online directories. This will ensure your business is seen by people searching online for local accommodation. In addition, some small businesses have been able to take advantage of the increased visibility their listing provides in order to increase their online reviews and ratings, helping them stand out from their competition.
To make sure you get the most from your listings, make sure you provide all the details potential customers may be looking for such as photos, contact information and any special offers being made. Doing this will help attract more customers than just having a standard plain listing with minimal details.
Offer Coupons and Discounts
Offering coupons and discounts can help you acquire new customers for your Bed and Breakfast. Some of the best coupon options include discounts for first-time customers, referral bonuses for current customers, or a discount code that can be used when booking online.
Giving generous promotions to your existing customers will not only encourage them to return but will also encourage them to bring new business your way through word-of-mouth recommendations. Make sure to share the coupon details in all of your promotional campaigns so that they can reach as many potential customers as possible.
This is a great way to grow your Bed and Breakfast since you're providing people with an incentive to book a stay with you.