If you're looking for a business opportunity that is both rewarding and challenging, starting a locksmith business may be the perfect fit for you. As a locksmith, you'll have the opportunity to help people in a variety of situations, from providing emergency lockout services to helping them secure their homes and businesses. Plus, with the right training and marketing strategy, you can build a successful locksmith business that will provide you with an excellent income. In this guide, we'll outline everything you need to know about starting your own locksmith business, including the necessary training, equipment, and marketing tips. So if you're ready to take on the challenge of becoming a locksmith entrepreneur, read on!
Table of Contents
---
What is a Locksmith business?
A locksmith is a person or business that specializes in creating and installing locks, as well as providing services to open them in the event of a lost key or lockout situation. The history of lock-making can be traced back thousands of years, with various forms of locks being used for both practical and ceremonial purposes. Today, locks are an integral part of modern life and can be found on everything from homes and cars to safes and filing cabinets.
Professional locksmiths must possess a thorough understanding of both mechanical and electronic lock systems, as well as skill in precision tools such as pick sets and code cutters. In addition, many states require locksmiths to have licenses or certifications before practicing their trade. Whether it's creating new keys for a home or opening a locked safe, reliable locksmith businesses play a crucial role in keeping our possessions secure.
---
Why would I want to start a Locksmith business?
When you think of starting your own business, what comes to mind? If you're like most people, you probably think of something that's creative, innovative, and has the potential to change the world. But what if I told you that there's a business that's all of those things and more?
Locksmithing is an age-old trade that has been around for centuries. In recent years, it has undergone a renaissance of sorts, thanks to the rise of new technologies. Today, locksmiths are more in demand than ever before. And best of all, starting your own locksmith business is easier and more affordable than you might think.
The Locksmithing Industry is Booming
There are few industries that are as recession-proof as locksmithing. After all, people will always need locksmiths to help them with their security needs. Some of the most common services that locksmiths provide include lock installation, lock repair, and key duplication.
In addition to being recession-proof, the locksmithing industry is also growing at a rapid pace. According to the Bureau of Labor Statistics, the demand for locksmiths is expected to grow by 24% between 2018 and 2028. This growth is being driven by the increasing use of security systems in both residential and commercial properties.
Starting Your Own Locksmith Business is Easy and Affordable
Now that you know that the locksmithing industry is booming, you're probably wondering how you can get in on the action. The good news is that starting your own locksmith business is easier and more affordable than you might think.
There are numerous online courses that can teach you everything you need to know about locksmithing. In addition, many states have apprenticeship programs that can give you the hands-on training you need to get started. Best of all, once you've completed your training, you can start advertising your services online and offline for immediate customers.
Starting a locksmith business is a smart idea because it's a recession-proof industry that's growing at a rapid pace. Thanks to online courses and apprenticeship programs, it's easy and affordable to get started in this rewarding field. So what are you waiting for? Start your own locksmith business today!
---
How do I start a Locksmith business?
A locksmith business is a great way to be your own boss and make a good income. Locksmiths are always in demand, so if you're thinking about starting your own business, this is a great industry to get into. But where do you start? In this blog post, we'll give you a step-by-step guide on how to start your own locksmith business.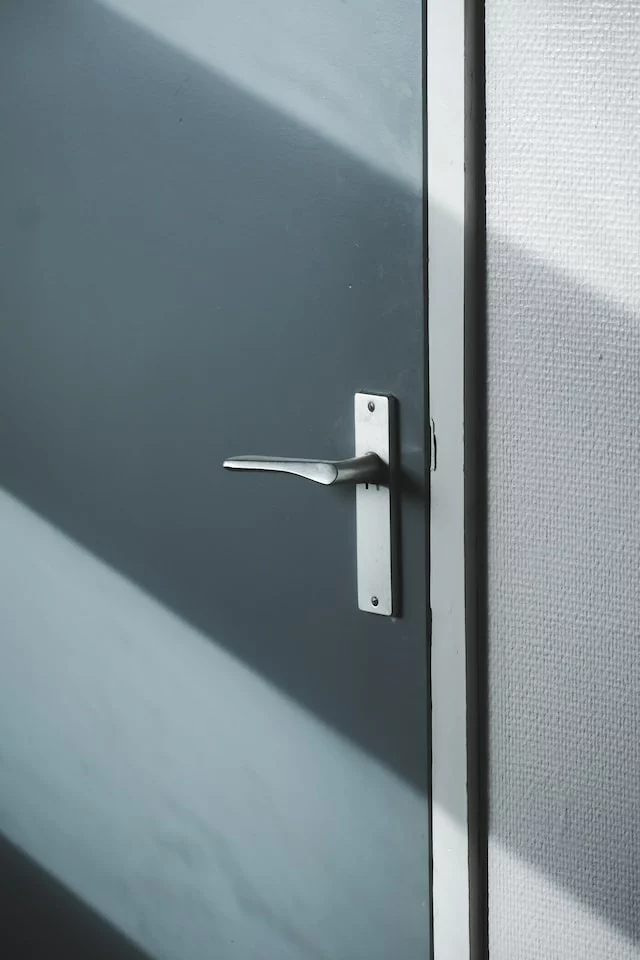 Choose your niche
Are you going to be a residential locksmith or a commercial locksmith? Or maybe you want to specialize in safes and vaults? Deciding on your specialty will help you determine what kind of services you're going to offer and who your target market is going to be.
Get trained and certified
You'll need to complete a locksmithing program at a trade school or community college, and then get certified by the Associated Locksmiths of America (ALOA). Once you have your training and certification, you'll be able to apply for licenses and permits in your state.
Set up your business
This includes choosing a name for your business, getting liability insurance, and opening up a business bank account. You'll also need to get the necessary licenses and permits from your state and local government.
Buy the equipment you need
In addition to the basics like wrenches, files, and picks, you'll also need an electric drill, an angle grinder, and other power tools. You can either buy these outright or lease them from a locksmith supply company.
Market your business
Make sure potential customers know that you're open for business! Create some marketing materials like business cards and flyers, and consider advertising in the Yellow Pages or online directories. You can also create a website for your business and set up social media accounts on Facebook, Twitter, and LinkedIn.
Starting a locksmith business is a great way to be your own boss while still providing an essential service that's always in demand. With the right training, certification, licenses, permits, equipment, and marketing strategy, you can set up your locksmith business for success!
---
How much does it cost to start a Locksmith business?
So, you're thinking about starting your own locksmith business. After all, it's a great trade to get into—Demand is always high, and there's a lot of room for growth and expansion. Plus, who doesn't love the satisfaction of helping people out in a jam?
Before you take the plunge, though, it's important to sit down and figure out exactly how much it's going to cost you to get your business up and running. Only then can you make an informed decision about whether or not starting a locksmith business is the right move for you.
The Initial Costs of Starting a Locksmith Business
There are several costs associated with starting any kind of business, but there are some that are specific to the locksmith trade. For starters, you'll need to purchase all of the necessary tools and equipment. This can range from something as simple as a good set of lock picking tools to more specialized items like entry-level safes and deadbolts. All told, you should expect to spend at least $5,000 on tools and equipment when first starting out.
In addition to the tools of the trade, you'll also need to factor in the cost of licensing and bonding. Depending on your location, this can cost anywhere from a few hundred dollars to several thousand. In most cases, you'll also need to carry liability insurance in order to protect yourself (and your business) in case something goes wrong during a job. This can cost several hundred dollars per year.
Ongoing Costs of Running a Locksmith Business
Of course, the costs don't stop once you've got your business up and running. You'll also need to factor in the costs associated with marketing and advertising, as well as the cost of maintaining your inventory of tools and supplies. Additionally, if you have employees, you'll need to account for their salaries and benefits.
Starting your own locksmith business can be a great way to achieve financial independence—but only if you go into it with your eyes wide open. By understanding the true cost of starting and running a locksmith business, you can make an informed decision about whether or not this is the right path for you.
---
How do I find customers for my Locksmith business?
When you start a locksmith business, one of the most important things you'll need to do is promote your business to attract customers. There are many ways to do this, but with the rise of the internet, more and more businesses are promoting themselves online. Here are some tips on how you can promote your locksmith business online.
Word of mouth is still the best way to get new customers
As a business owner, it's tempting to invest heavily in advertising and promotion to get new customers. However, when it comes to finding clients for your locksmith business, the most successful method is often the oldest – word of mouth recommendations. When friends or neighbors have a positive experience with your services, they are likely to recommend you to others without any incentive.
This kind of personal endorsement carries a lot of weight with potential clients and can generate repeat business as well. Plus, it's far more cost-effective than seeking out new customers through advertising or special offers. So while it may not be glamorous, spreading the good word about your business through satisfied clients is one of the most efficient and reliable ways to attract new customers.
Place flyers in local businesses and post them in public places
One way to increase your business is through flyer advertising. Think about placing flyers in local businesses, such as hardware stores or apartment complexes. You can also post them in public places, like community bulletin boards or on parking meter poles.
Don't forget to include important information, like your company name, contact information, and any special deals or services you offer. Remember to check for expired flyers and refresh them regularly to keep your advertisement current. Employing flyer advertising can be a simple and cost-effective way to attract new customers to your locksmith business.
Create a website and list your services online
As a locksmith, one of the best ways to attract new customers is to create a website and list your services online. Not only will potential clients be able to easily find you, but having a website gives your business a professional appearance. In addition, you can use your website as a platform for sharing information about the industry and tips for keeping homes and businesses secure.
You can also provide updates on special offers or promotions. With an engaging and well-designed website, you can attract attention to your business and bring in new customers. Don't have the technical skills or time to build a website? There are plenty of web design companies that offer affordable options for small businesses. Take advantage of the benefits of having an online presence and make your locksmith business stand out from the competition.
Claim your Google My Business and Yelp listings
As a local business, it is essential to have an online presence. Claiming your Google My Business and Yelp listings helps potential customers find your locksmith services more easily. These platforms not only provide basic information like your address and operating hours, but they also allow customers to leave reviews. This can enhance the credibility of your business and make it easier for new customers to trust you with their lock needs.
Additionally, both Google My Business and Yelp allow you to add photos or special offers, further showcasing your field expertise and enticing customers to choose your services. Don't miss out on the opportunity to expand your customer base – claim those listings today!
Attend local business events and meet potential customers face-to-face
As a locksmith, it can be easy to rely on the internet to bring in new customers. However, don't underestimate the power of networking face-to-face. Attending local business events and meeting potential customers in person offers several advantages. Building a personal relationship with potential customers adds an element of trust and reliability, increasing the likelihood that they will choose your business over others.
Additionally, interacting with people face-to-face allows you to gauge their specific needs and tailor your pitch accordingly. While it may be tempting to stick to virtual methods of networking, stepping out of your comfort zone and attending local events can be extremely beneficial for your business growth. So make sure to add this strategy to your marketing plan and start making connections in person!
Promote your business to landlords and apartment complexes
As a locksmith, one of the best ways to gain loyal clients is to partner with local landlords and apartment complexes. By having a reliable locksmith on hand for their tenants, landlords can offer a valuable service without taking on the burden themselves. Additionally, apartment complexes often have a high turnover rate, making it necessary to regularly change or repair locks.
Building relationships with these organizations can lead to repeat business and a steady stream of new customers. So how can you promote your services to these potential partners? Offer special discounts or package deals for properties with multiple units. Take advantage of networking opportunities at local events or community meetings.
And always stay professional in all interactions, as word-of-mouth referrals are key in this industry. Landlords and apartment complexes can provide a wealth of opportunity for growing your locksmith business – it just takes some effort to get your foot in the door.
Promoting your locksmith business online is a great way to reach potential customers and promote your business. There are many ways to do this, but some of the best ways include creating a website, using social media, and getting involved in your community. By following these tips, you can attract more customers and grow your locksmith business.