Are you interested in starting your own air conditioning repair business? It's a great way to make an income doing something practical and tangible. With the right information, resources, and guidance, launching an A/C repair business of your own can be much easier than you think! In this complete guide, we'll discuss how to start up an air conditioning repair business from scratch: everything from gaining professional certifications to finding clients to building a successful track record over time. Whether you're looking for a quick-fix side hustle or hoping to establish yourself as one of the go-to pros in the industry, now is the perfect time get started on developing your very own A/C repair empire.
Table of Contents
---
What is an Air Conditioning Repair Business?
An air conditioning repair business is designed to service and maintain air conditioning systems in a variety of settings, such as industrial, commercial, or residential locations. An air conditioning repair technician typically starts by inspecting the system and its operation. Depending on the diagnosis, the technician may be able to make small repairs on-site or will advise replacement of parts that can no longer be maintained. Customers may also seek advice from an air conditioning repair professional when they need amendments or upgrades to their existing systems. Air conditioning technicians play a vital role not only in ensuring comfortable temperature areas but also in providing energy efficiency and avoiding health hazards due to contaminated air. With careful planning and diagnostic testing, trained technicians can resolve most AC issues with success!
---
Why would I want to start an Air Conditioning Repair Business?
Are you thinking of starting an air conditioning repair business? If so, you've come to the right place. Air conditioning repair is a competitive field, but it can also be incredibly rewarding. There are plenty of benefits to starting an air conditioning repair business, from the potential for high profits to the opportunity to meet interesting people. Let's take a look at some of the key advantages and considerations for those who are interested in this type of business venture.
A Growing Market
The demand for air conditioning repair services has been steadily increasing in recent years. This is due to a combination of factors, including rising temperatures around the world, increased awareness about energy efficiency and eco-friendly appliances, and advances in air conditioning technology. As long as these trends continue, there should be plenty of opportunities for businesses that specialize in providing quality air conditioning repair services.
Opportunity For High Profits
Air conditioning repair often requires specialized knowledge and expertise. This means that experienced technicians can charge premium rates for their services – potentially resulting in high profits for those who own and run an AC repair business. In addition, many customers are willing to pay extra for fast response times or same-day service when their AC isn't working properly, which is another way to increase your profits.
Meeting Interesting People
One of the most enjoyable aspects of owning an air conditioning repair business is getting to meet new people every day! You never know who might need your help – from families with young children who want reliable cooling during hot summer months to commercial buildings looking for state-of-the-art systems that will keep their employees comfortable year round. Every customer brings with them unique needs and challenges – all of which can make running an AC repair business both exciting and rewarding!
It's clear that starting an air conditioning repair business comes with several distinct advantages. From increased market demand to potential for high profits and meeting interesting people – there really is something here for everyone! Of course, it's important to remember that any type of small business ownership comes with its own set of challenges as well. Be sure you have the necessary skills and resources before taking on this venture; if you do, you should find yourself well on your way towards success!
---
How do I start an Air Conditioning Repair Business?
Do you have an interest in air conditioning repair? Are you looking to start your own business and take advantage of the growing demand for HVAC services? If so, then starting up your own air conditioning repair business can be a great way to become an entrepreneur. With the right knowledge and dedication, you can become an experienced professional that is able to work with multiple types of furnace and AC systems. In this section, we will be discussing different steps on how to get started with creating an air conditioning repair business. We will cover topics ranging from getting certified, obtaining licensing requirements and finding potential customers. So if you are ready to take your entrepreneurial dreams into action, let's dive into what it takes to open a successful air conditioning repair business!
Define Your Niche
Starting an air conditioning repair business can be a great way to serve your community and make a living, but it's important to make sure you have a unique value proposition that sets you apart from other businesses in the area. Defining your niche is key when launching this kind of venture.
Focusing on a specific demographic or set of services gives you the ability to better understand the needs and wants of your customer base, and will allow you to provide them with more personalized service and quality products.
Additionally, identifying a target market gives potential customers who may not have heard of your business before the assurance that you are experienced and qualified in the services they seek.
To start a successful air conditioning repair business, first take some time to identify your niche and define what makes it stand out – this will be key for long-term success.
Create a Business Plan
Creating a comprehensive business plan for your air conditioning repair business is essential for success. You will need to research the industry and current market, then analyze it to learn about potential customers and competitors.
To create a successful plan, you should take the time to study the effectiveness of different marketing strategies, think about pricing options, and determine the technical requirements of the job. Additionally, don't forget to include future goals and plans for expansion.
Once complete, review it with an experienced business advisor or mentor for an objective opinion before putting it into action. A sound air conditioning repair business plan will give you the structure needed to achieve profitable growth in this competitive industry.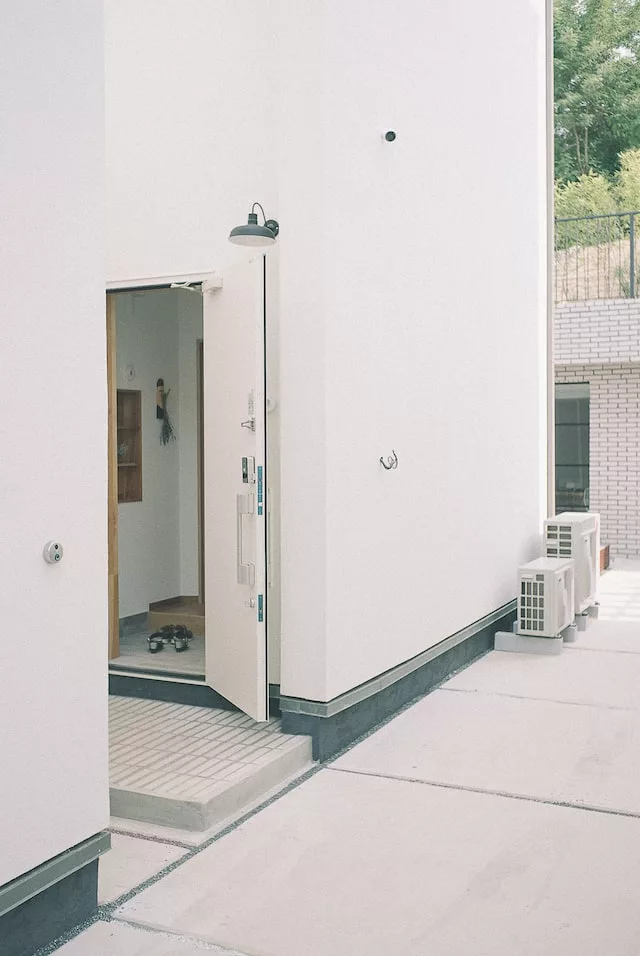 Find Funding for Your Business
Starting an air conditioning repair business can be a daunting prospect due to the costs involved. However, by properly researching and applying for funding, you can find the resources necessary to turn this dream into a reality.
To start your search, it is recommended that you focus on local economic development offices and programs as they have grants and loans available for businesses in certain industries.
Additionally, small business banks can provide help in their loan programs designed specifically for entrepreneurs. Don't stop there though – think outside of the box and apply for scholarships or fellowships provided by organizations who support small businesses.
With some patience and effort you will be able to find the financial assistance needed to get your business off the ground!
Get the Necessary Permits and Registrations
Starting an air conditioning repair business can be a smart investment for those looking to break into the industry. However, it's important for newcomers to understand that setting up this kind of enterprise involves obtaining a number of permissions and certifications.
These are typically issued by the local municipality or other local jurisdiction where the business will be located, and they range from necessary business clearance forms to certificates that certify technicians as qualified to work with air conditioning units in the region.
Navigating this process without knowing what is required can lead to delays, so it's crucial that entrepreneurs take the time to familiarize themselves with relevant laws and regulations before beginning their venture.
Find the Training You Need
If you're looking to start an air conditioning repair business, the right training will be key. You'll need to gain a thorough understanding of the inner workings of various types of HVAC systems so that you can diagnose and fix any problems that may arise. For this, specialized classes and certifications from companies like NATE and NORA can help ensure that you have the skills needed to succeed.
With the proper training under your belt, you'll be equipped with the knowledge and confidence necessary to launch a successful air conditioning repair business.
Find Your Location
When you're looking for the perfect location to start your air conditioning repair business, there are a few things to take into consideration. You need to consider the size of the area you plan to cover and if it's suitable for your specific needs.
The local climate should also be taken into account as it will have an impact on the types of services you need to offer, as well as any unique challenges that may come up with installation, repair and maintenance.
Additionally, explore parking options for customers and staff, close proximity to existing businesses in the industry and access to needed supplies or replacement parts. Researching each of these factors can help ensure that you find the best place for your new business.
Get the Required Equipment
Starting an air conditioning repair business requires specific equipment, as you must have the appropriate tools to work on different types of AC units.
Generally speaking, a good core stock of items includes screwdrivers, wrenches, mosten meters, vacuum pumps, recovery machines, refrigerant tanks and scales. Carrying extra parts such as belts, filters and fans can be very beneficial in offering your clients fast results.
Furthermore, having the right safety equipment is essential when providing maintenance services; this means protective eyewear and masks. When it comes to products that need charging you should always invest in the correct charges and recharge kits.
Finally, make sure you have access to ladders or robotic platforms so you can reach higher places safely. Start your research into the best suppliers and ensure that your business has everything it needs to be successful!
Hire and Train Staff
Starting an air conditioning repair business can be an exciting venture. While you may have prior knowledge and experience, you will need to invest in appropriately-trained personnel in order to provide high-quality services.
Put a recruitment plan into place and conduct comprehensive background checks on potential personnel. Ensure new staff are able to meet the job description and understand safety protocols during repair processes. Train sufficiently for your team to not just identify problems but provide solutions that adhere to industry regulations as well.
When in doubt, take advantage of seminars, workshops and other relevant courses offered by AC system specialists to stay updated with the latest AC systems technologies. This way, your business will have well qualified team members who possess the necessary skills and resources to fix any faulty HVAC systems correctly.
Market Your Business
Marketing your air conditioning repair business is essential if you hope to become successful. An effective marketing strategy should begin in the local community with the use of tactics such as creating a website, using social media platforms and brochures, and attending local events.
You may consider partnering up with other businesses and organizations that could benefit from your services or offering discounts on service contracts like maintenance plans or flat-fee projects, as this will help to ensure repeat business.
Finally, invest in traditional advertising opportunities such as radio, print and digital banners when appropriate. By doing so, you will reach a larger audience and ensure that potential clients are aware of your existence and services.
---
How much does it cost to start an Air Conditioning Repair Business?
Are you interested in starting an air conditioning repair business? This can be a great way to use your HVAC skills and technical knowledge to make money and help others. But before you get started, it's important to understand the cost of starting a business. In this section, we'll discuss the startup costs associated with starting an air conditioning repair business, including expenses for equipment and licensing fees.
Equipment Costs
The most significant expense when starting an air conditioning repair business is the cost of equipment, such as tools and parts. You'll need basic hand tools like wrenches, screwdrivers, pliers, and hammers; specialty tools like leak detectors, voltmeters, and pressure gauges; and other supplies like solder and flux.
You'll also need a variety of replacement parts for various AC systems—this can range from filter pads to capacitors to condensate pumps. Depending on the type of work you plan on doing (residential vs. commercial), these costs can range anywhere from a few hundred dollars to several thousand dollars.
Licensing & Insurance Costs
Another cost associated with starting an air conditioning repair business is obtaining the necessary licenses from local and state governments. Depending on where you live, this could include anything from general contractor licenses or permits for specific types of work (like electrical) or even special certifications that prove your proficiency in HVAC systems.
Additionally, it's important to obtain liability insurance for your business in case something goes wrong during a job—this will help protect you from legal claims brought against your company if something does happen. The cost of licensing fees and insurance premiums vary widely depending on your location; be sure to research what is required in your area before opening up shop!
Starting an air conditioning repair business can be both exciting and rewarding—but it comes with its own set of financial obligations as well. Before getting started, it's important to understand the costs associated with setting up shop, including essential equipment purchases as well as licensing fees and insurance premiums that are required by law in many areas. With some careful budgeting and planning ahead of time, however, you can get your new business off the ground without breaking the bank!
---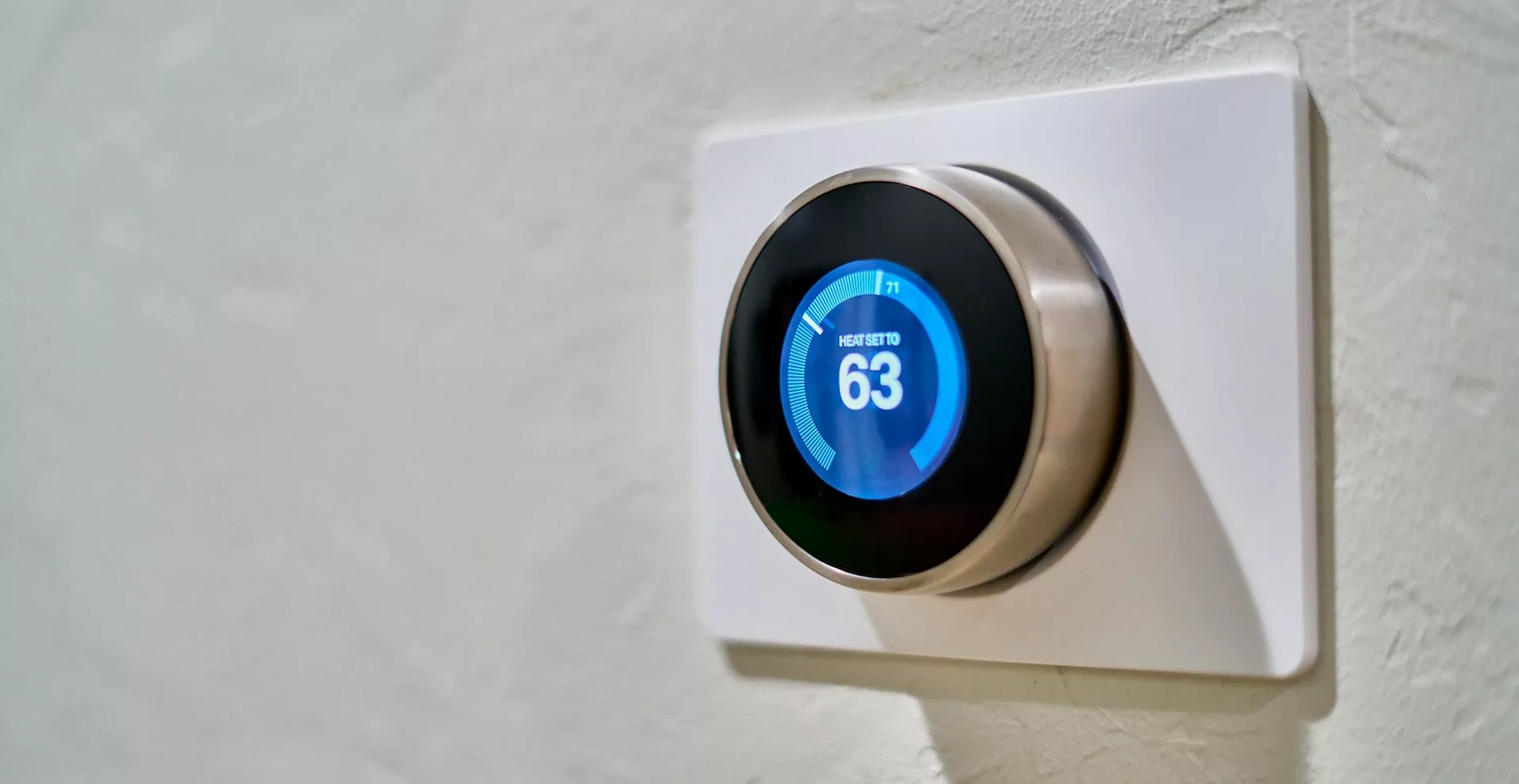 How do I find customers for my Air Conditioning Repair Business?
If you're an entrepreneur looking to start up or expand your air conditioning repair business, then you know that finding customers is of utmost importance. You also know that this can be quite complicated and time consuming; after all, driving leads and increasing your customer base isn't as simple as flipping a switch. Fortunately, there are several ways to effectively find customers for your air conditioner repair services. In this section we'll discuss various tactics designed to help get the word out about your products and services, so you can begin taking advantage of lucrative opportunities in the industry – no matter how small or large your company may be!
Define Your Target Market
When it comes to your air conditioning repair business, the key to gaining customers and keeping them is defining your target market. Doing research on the types of customers that need air conditioner repair services in your area can give you valuable insight into where and how to find more customers.
You may want to focus on targeting particular homes, such as a certain age or style of home or homes built within a certain geographic region. Defining who you want to target for potential customers also helps narrow down how you are going to best reach them by knowing what type of marketing campaigns will be the most successful.
Further, knowing who your target market is helps set the right price points for services that make sense for both you and potential customers. By taking the time to define your target market, you will be able to save valuable time and money while growing your air conditioning repair business at the same time.
Create a Marketing Plan
When creating a marketing plan for your air conditioning repair business, start by researching and understanding your target customer.
Identify their needs and wants, as well as how you can meet them better than your competitors. Then, devise an effective message to communicate with your audience, using both traditional and digital advertising methods.
Finally, establish clear metrics so that you can measure the success of your efforts and adjust them if necessary. By following these steps to implement an effective marketing plan, you will be able to find more customers for your air conditioning repair business and help it grow.
Build a Web Presence
Having a web presence is key to finding new customers for your air conditioning repair business. Developing a website that showcases your services, provides customer reviews, and lists contact information will attract potential leads looking for reliable HVAC repairs.
Additionally, create a strong presence on social media that can ads visibility to your business and boost engagement with potential customers. Be sure to post regularly and feature special offers to draw attention to your business.
With helpful content, links to relevant articles, and answers to frequently asked questions, you can create an online space that encourages customers to reach out for any of their air conditioning needs!
Use Organic and Paid Social Media
Organic and paid social media are excellent places to look for potential customers for your air conditioning repair business.
Whether you focus on organic or paid or both, it's important to have a clear strategy and target market in mind when utilizing social media for marketing. You should post content that resonates with your ideal target customer's interests and include links so people can find out more information about you and your services.
Additionally, be sure to engage with potential customers through comments, likes, shares, etc. Engaging with potential customers can demonstrate the high level of customer service they can receive from your business once they become paying customers. If you take the time to create and execute an effective social media strategy, you will surely see an increase in new customers for your air conditioning repair business.
Advertise in Local Publications
Having an air conditioning repair business can be immensely rewarding, but you need customers to keep your business going. A great way to find customers is by advertising in local publications. You can start with newspapers and local magazines.
Placing an advertisement in these publications will reach potential customers in the area, allowing you to build relationships in the community and drive new business from those who may not have known of your services otherwise.
Additionally, many publications accept advertisements at reasonable costs, so you don't need a large budget in order to get started. With creative marketing techniques such as placing ads in local publications, you can be on your way to gaining more clientele for your air conditioning repair business!
Attend Trade Shows
Attending a trade show can be a great way to build visibility for your air conditioning repair business. Research prospective shows and determine which ones have the most potential to help you grow your clientele; those in your industry or that target customers similar to the ones you're looking for.
Plan ahead – decide on branding, create collateral such as brochures or fact sheets, and design effective signage that will grab attention from passerby. Presentations are also appreciated, so consider delivering a show-stopping pitch with PowerPoint and video demonstrations of your services.
Trade shows will give you an opportunity to meet people face-to-face and build relationships that could potentially transform into loyal customers for years to come.
Network with Local Businesses
Networking is one of the most effective and economical ways to find customers for an air conditioning repair business. Reaching out to local businesses that could benefit from regular AC maintenance can be extremely fruitful, as they are likely to use your service multiple times a year.
Consider targeting landlords or property managers who need regular repairs, or even large mom-and-pop stores with outdated HVAC systems. Take the time to get to know the staff at these establishments, introduce yourself and your business, and explain how you can help them solve their needs.
Don't forget that references from satisfied customers have been known to drive a lot of additional business; make sure every job is completed professionally and quickly so you can be sure to receive those referrals.
Get Listed in Online Directories
As an air conditioning repair businessowner, you know that word of mouth can make or break your success. Online directories are one way to get the word out about your services. Listing with popular sites such as Yelp, Angie's List, and Google Local allows potential customers to read customer reviews and listings from other businesses, making them more likely to choose you for their repair needs.
Make sure that all listing information is accurate and up-to-date. This will help ensure that customers will trust in the quality of your work and services. All it takes is a little bit of effort on your part for a big payoff when it comes to finding customers for your air conditioning repair business!
Offer Coupons and Discounts
Offering coupons and discounts can be an effective way to bring in customers for your air conditioning repair business.
Ensure you have every type of customer in mind and craft your offer strategically. From seniors who need special discounts to first-time visitors who will benefit more from introductory offers, consider the many types of customers you are marketing to.
Offering coupons or discounted services is an economical way to draw in prospects while showing them that they can save money when they use your services. Plus, these promotions can foster loyalty over time as customers associate your brand with tangible savings.
Ultimately, wisely put together discounts and coupons are a low-cost strategy for getting new air conditioning repair customers and retaining them long-term.