It can be tempting to start a liquidation store when you're looking for new business opportunities. After all, who wouldn't want to take advantage of the savings shoppers can enjoy when they visit one of these stores? But before you jump into this business venture, it's important to understand what's involved in starting and running a liquidation store. This guide will give you everything you need to know, from choosing the right products to pricing and marketing your store. So if you're ready to start saving money for shoppers everywhere, read on!
Table of Contents
---
What is a Liquidation Store business?
A liquidation store is a type of business that specializes in the sale of overstocked, returned, or otherwise excess inventory. These stores typically purchase inventory from manufacturers or retailers at a steep discount, and then pass the savings on to customers in the form of low prices. Liquidation stores can be found in both brick-and-mortar and online formats, and they appeal to bargain-minded shoppers who are willing to forgo the conveniences of traditional retail in exchange for deeply discounted merchandise. While the merchandise found in liquidation stores is often irregular or damaged in some way, careful shoppers can often find gems among the rough. For those who are willing to put in a little time and effort, liquidation stores can be a great source for amazing deals.
---
Why would I want to start a Liquidation Store business?
If you're an entrepreneur looking to start a business, you may have considered opening a liquidation store. Liquidation stores are businesses that purchase goods from suppliers who are getting rid of excess inventory or who have gone out of business. For the right person, liquidation stores can be a great way to turn a profit and build a successful business. Let's take a look at why you might want to open your own liquidation store.
The Benefits of Starting a Liquidation Store Business
There are many benefits to starting and owning a liquidation store business. First of all, it is relatively low-cost to get started; most people only need the initial capital for purchasing inventory and setting up shop (renting or leasing space).
Additionally, it is relatively low-risk; since you will be buying items in bulk at discounted prices, your overhead costs will be low and it is easier for you to make back your money on sales. Finally, with the right research and marketing tactics, it can be highly lucrative; not only do you get the benefit of selling items at full price (or above), but there is also the potential for repeat customers as well as referrals from those satisfied customers.
What You Need To Know Before Opening Your Store
Before you open your liquidation store business, there are some important things that you should know. First of all, research is key; it's important that you understand what types of goods sell best in your area and that you can find reliable suppliers who will provide quality goods at discounted prices.
Additionally, marketing matters too; if no one knows about your store then they won't come buy from it! Make sure that you create an effective marketing plan in order to draw in customers and promote your store. Finally, customer service counts just as much as product quality; make sure that your staff is friendly and helpful so that people will enjoy shopping with you!
In short, launching a liquidation store business can be highly beneficial if done well. You may have a very successful endeavor on your hands if you do the proper upfront research and planning—as well as the effort required to ensure everything works properly! This form of business has many advantages, including lower overhead costs than traditional retail outlets, a high potential for profits due to negotiated supplier prices, and a high likelihood of repeat business due to superior customer care. Why not start learning what it takes right away if this sounds like something that interests you?
---
How do I start a Liquidation Store business?
Starting your own Liquidation Store can be a very profitable business venture. However, it is important to do your research beforehand to make sure that you are well-prepared for the challenges that come with this type of business. With careful planning and execution, you can create a successful and profitable Liquidation Store business.
Define Your Niche
Starting a liquidation store business is a great way to break into the retail industry, but it can also be daunting if you don't know where to start. It's important to take some time in the beginning to define your niche – that is, the types of products you want to focus on selling.
To do this, consider what your interests are and research what kind of products are currently doing well in the industry. Do you have an eye for vintage items? Then maybe put those at the heart of your store's inventory! Or are electronics more up your alley?
With plentiful options for merchandise out there, narrowing down on a specific niche will help you create a unique offering and find success with your business.
Create a Business Plan
Creating a business plan for your liquidation store is a great way to set yourself up for success. The plan should include an analysis of the competition, operating expenses, and marketing budget.
Additionally, determining your target customer and creating a pricing strategy will help you maximize revenue and profits. It's important to create realistic financial projections as well, so you know what resources you need and when!
Lastly, keeping organized records of all receipts is essential in case you ever need to show proof of purchases or profits in the future. Taking the time to create and maintain a comprehensive business plan before opening can give your new business the foundation it needs to thrive.
Find Funding for Your Business
The first step to securing funding for your own Liquidation Store business is to make sure you have a solid and detailed business plan in place. This must include an analysis of the market, an industry overview, projected revenues and cost breakdowns as well as strategies to deal with short/long term risks. It should also include an explanation of how you intend to use the funding you're seeking.
You may wish to look into government grants and microloans for entrepreneurs which can provide seed money for individual start-ups or small businesses. There are several organizations offering these, so do some research and decide which one is best suited to your venture, as well as any applicable local or regional options.
Additionally, consider reaching out to friends and family members who may be willing able to invest in your project and believe in your capabilities – having backers can help give credibility when you approach potential funders such as angel investors or banks.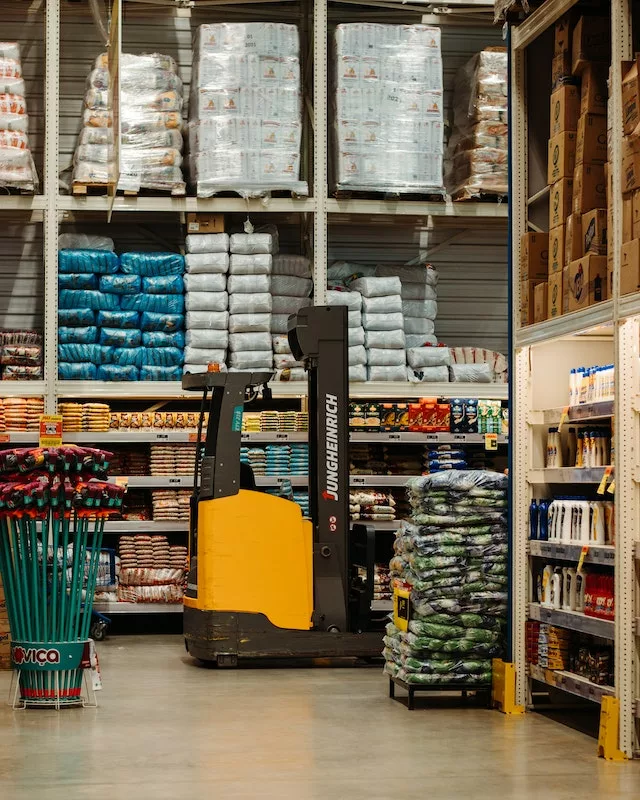 Get the Necessary Permits and Registrations
Starting a liquidation store business requires two major steps: getting the necessary permits and registering with the correct local, state and federal institutions.
Depending on your state's laws, permits could include a retail license, tax identification number, business registration and workers' compensation insurance. While there are many resources available online to assist you in navigating the permitting process, it is important to make sure you speak with an expert in compliance for your specific area to ensure accuracy when submitting paperwork.
It is also important to check up on any necessary licensing or employee requirements that might arise throughout the life of your store. Registration could require forms such as a fictitious name statement if you are using a business name other than your own, while additional forms may be needed depending on where your store is based or who it employs.
Once all of these steps have been completed accurately, you can begin running a successful liquidation store business.
Find Your Location
One of the biggest decisions when starting a liquidation store business is where to set up shop. Choosing an ideal location can be critical for success, as it can draw in a larger customer base, provide easy accessibility and visibility, and encourage regular patrons.
To achieve the best possible location, consider factors such as local population size and density, the presence of other competing liquidation stores in the area, rent costs and foot traffic, travel routes to the store's entrance, and parking availability.
Utilize online maps, property search portals and market reports to build an idea of the neighborhood surrounding each potential location before deciding which one is right for your business.
Find Inventory
Starting the business of a liquidation store often seems like a daunting task, and having the right inventory to get started is key. However, finding great products for low cost doesn't have to be too tricky if you know what resources are out there. Liquidators are companies that buy and resell excess inventory from manufacturers and other retailers.
Buying in bulk from them can result in substantial savings on merchandise, however keep in mind that there may be additional costs for non-standard shipping or handling fees. Another option is visiting local estate sales or auctions – these are an effective way to purchase items at a steep discount and resell them for increased profit margin.
Additionally, searching online auction sites can yield great finds at even greater prices. Doing your research will pay dividends: having an eye out for product trends and staying ahead of the competition is essential when it comes to running a successful liquidator store.
Get the Required Equipment
Starting a liquidation store business is an excellent way to start your own small business. Before you get underway, however, there are some basic pieces of equipment that are essential in order for you to run this type of store.
First and foremost, you need a reliable point-of-sale system so you can accurately track customer purchases and inventory. Make sure the system can handle all types of payments and has features that allow you to manage stock and accounting tasks easily.
Additionally, you will need an adequate amount of shelving units and space to store items along with mobile carts for carrying items around the store or allowing customers to easily move items from place to place as needed.
Lastly, even though it is not a requirement, investing in some form of digital signage system – such as a digital menu board – will help enhance the overall experience for both employees and customers. With the required equipment firmly in place, you'll be ready to launch your liquidation store business successfully!
Hire and Train Staff
Starting a liquidation store business requires a well trained staff that fit the needs and structure of your business. When hiring, it is important to consider qualifications, experience, and cultural fit to ensure productive, motivated employees who embody your core values.
Once you find the right match for your team, proper training should be conducted so they can get up and running quickly while properly understanding job functions, systems and processes. That being said, don't forget to equip them with the necessary resources like an employee handbook and other fundaments in order to provide stability within their jobs.
Market Your Business
If you're looking to start a liquidation store business, you need a sound marketing strategy to ensure success. Start by researching the competition and current trends to determine what products will draw the most attention.
Then build an online presence — create a website, publish blog posts and promote on social media. Build relationships with suppliers for discounts on high-quality merchandise, and get involved in your local community to attract interest from potential customers.
Finally, offer some unique features that set you apart from the competition such as loyalty programs or free shipping offers. A combination of these ideas can help you create an impactful marketing campaign that helps your liquidation store business thrive!
---
How much does it cost to start a Liquidation Store business?
A liquidation store can be a profitable business venture for the right entrepreneur. Liquidation stores are retail businesses that purchase excess inventory from companies and resell them at discounted prices. Depending on the type of inventory your liquidation store carries, you could make a nice profit by flipping items for higher prices than what you paid for them. But before you jump into this business model, it's important to understand how much it costs to start a liquidation store business.
One-Time Start-Up Costs
Like starting any other business, there are several one-time start-up costs associated with opening a liquidation store. The most significant cost will be renting or purchasing commercial space for your store. Depending on where you open your store and the size of the space, this could range anywhere from a few hundred dollars per month to tens of thousands of dollars per year. Additionally, you will need to equip your store with furnishings such as shelving units, display cases, and cash registers. You may also need to pay for permits or licenses in order to operate legally in your area.
Ongoing Expenses
In addition to one-time start-up costs, there are also ongoing expenses associated with running a liquidation store business. These include rent or mortgage payments (if applicable), utilities such as electricity and water, employee wages if you hire staff members, advertising and marketing expenses, and insurance premiums if you want to protect yourself against potential risks like theft or fire damage. Furthermore, depending on what kinds of items you sell in your store, you may need to pay regular fees associated with collecting sales taxes or shipping products across state lines.
Starting a liquidation store can be an exciting way for entrepreneurs to make money while helping companies reduce their excess inventory levels. It is important to consider all the costs involved when starting this type of business so that you have an accurate understanding of what is required before taking the plunge into this venture. With careful planning and preparation beforehand, however, running a successful liquidation store can provide great rewards for those willing to put in the effort!
---
How do I find customers for my Liquidation Store business?
Are you looking for tips on how to find customers for your liquidation store business? You've come to the right place! In this section, we will share with you some great tips on how to bring in more customers and boost your sales. So read on and learn more today!
Define Your Target Market
It's essential to have a thorough understanding of your target market while starting a liquidation store. You should start by looking at geographic areas that make sense for your type of business in order to find them.
Are there people around where you are? If so, is there a specific lifestyle or income level that the town caters to? When identifying the demographic groups most likely to be interested in your items, take into account adjacent industries and age demographics.
Additionally, you can use online resources to compile a list of possible consumers and learn about their interests, pastimes, and purchasing power. Plan special sales or discounts on specific products as a final strategy to draw in new customers who might not have heard of your store through more traditional channels.
Create a Marketing Plan
Creating a marketing plan to engage customers for your liquidation store business can be the key to your success.
Knowing who your target audience is, where they're located, and what motivates them are essential steps in creating an effective marketing plan. Make sure you take advantage of online marketing opportunities such as social media and email campaigns, as well as traditional outlets such as radio and newspaper ads.
Utilize word-of-mouth by giving discounts to those customers who refer their friends or family members to shop at your store. You should also focus on customer service so that once they visit your store, they're likely to return again in the future.
Finally, remember to test different ideas in order to determine which approaches work best for finding new customers. By utilizing these tips, you can be confident in growing your liquidation store business.
Build a Web Presence
Owning and operating your own liquidation store requires you to establish a strong online presence.
You'll need to build a website with specifics on the goods you sell, your contact information, and other information, as well as provide customers with simple options to buy from you.
You may also use the web in other ways, such as by creating a blog or a Facebook page where your clients can learn more about what you do and even receive special deals or discounts. You can attract new clients who wouldn't otherwise be able to do business with you by investing in developing your web presence and making it visible to search engines.
Taking the time to build a strong online foundation for your liquidation store business pays off in the long run.
Use Organic and Paid Social Media
A smart method for increasing site traffic is to use both free and paid social media to attract potential shoppers to liquidation stores. Regularly connecting with clients through organic social media, such as likes, comments, shares, and retweets, enables you to enhance current relationships while creating opportunity to forge new ones.
Paid social media can also have an effective reach when done right – by choosing the right targeting audience and honing in on the people that are most likely to be interested in your liquidation store business, you will have greater success at driving web traffic.
Of course, no matter how enjoyable or successful a given advertisement may be, there is still no substitute for creating quality content that resonates with your exact audience. Providing value-added material through every post – whether stories that highlight customer experiences or instructional information – will ensure your liquidation store's reputation as a reliable source from which customers can obtain valuable products.
Advertise in Local Publications
If you're looking to expand the customer base for your Liquidation Store business, it may be worthwhile to advertise in local publications. Advertising in certain publications can reach a large audience of potential customers within your target geography.
Most importantly, local publications are cost-effective when it comes to reaching new people who may be interested in what you have to offer. These ads can also provide an opportunity for readers to learn more about the products you sell and why they should stop by your Liquidation Store.
Furthermore, choosing the right publication paired with a smart marketing strategy could further help you reach even more customers and set yourself up for long-term success.
Get Involved with Local Community Organizations
If you're interested in expanding your Liquidation Store customer base, consider fostering relationships with local community organizations. These groups often have a loyal following of dedicated members and can help you connect with potential customers through public forums or announcements.
Finding the right group will take effort and research to ensure you choose an organization that aligns with your store's values and goals, but the payoff is worth it.
Because those involved in a local community organization typically share similar interests, they can act as wonderful ambassadors for your business, resulting in additional customer leads or partnerships. Get out there and start getting involved today!
Attend Trade Shows
Attending trade shows can be a great way to find customers for your liquidation store business! It is important to understand the market and the industry before attending a trade show, so that you make the most efficient use of your time.
Put together a comprehensive exhibitor package that highlights your mission and value proposition as well as any advantages you could provide potential customers over competitors. Think also about what kind of activities or giveaways you could offer—exposure at a large industry event is sure to bring new customers into your store.
Finally, try to get creative in order to maximize your time at the event while keeping costs low. Many companies have had success using social media marketing campaigns prior to and during the event, getting people excited about their brand and giving potential customers a glimpse of what's in store.
Get Involved with Local Charities
Getting involved with local charities is an effective way for liquidation store owners to gain new customers. Joining forces with a charity not only gives you the opportunity to build relationships within the community but also demonstrates your commitment to making a positive social impact.
You can start by researching charity organizations that could benefit from your products and services and reach out to them in the hope of building a lasting partnership.
Once your collaboration starts, make sure you keep the communication lines open and go beyond simply selling goods – share stories, experiences and ideas with the charity so they can confidently recommend you to their audience.
By taking an active stance towards charities, rather than remaining passive, liquidation store owners will find it much easier to develop strong customer relationships and increase returns long term.
Network with Local Businesses
Networking with local businesses is a great way to attract new customers to your liquidation store business.
By taking the time to build relationships and create partnerships with local companies, you can make connections that will generate leads and bring more customers into your store. It can be beneficial for both parties, as you may be able to offer discounts or even stock their product in exchange for referrals and promotions.
Additionally, when other businesses learn more about your product offerings, they may reach out even if they don't need products right away; this could result in future sales when their project timeline opens up. Building relationships takes patience, but it is well worth the effort in terms of bringing more opportunities to your liquidation store business.
Get Listed in Online Directories
If you own a liquidation store, listing your business in online directories should be an essential part of your marketing strategy. There are tons of potential customers that browse these directories for great deals and special offers, so having your business listed will help them find you more easily.
Additionally, many directories will feature reviews from prior customers to boost trust in your business. Make sure the information and details about your liquidation store are accurate on any directory you list it on – this is particularly important since any mismatched or wrong details would mean fewer customers.
Finally, make an effort to maintain all directory listings updated with regular reviews or featured discounts; this will help customers remember your business anytime they need to buy for liquidation; it will also help keep your business fresh in their memories!
Offer Coupons and Discounts
To attract customers to your liquidation store, offering coupons and discounts can be a great way to draw their attention.
Consider posting flyers in your local area with discount codes or advertise them online on social media platforms. You could also offer exclusive discounts to local businesses who wouldn't otherwise come into your store.
Finally, consider targeting potential customers with email campaigns highlighting any new offers or deals that you have available. This way, you'll not only persuade existing customers to come back but will also attract new ones – so get creative with your discount strategies!