Do you have a passion for sandwiches? Do you have what it takes to run your own business? If you answered yes to both of these questions, then starting a sandwich shop might be the right career move for you.
Of course, opening any type of food business comes with its fair share of challenges. But if you're armed with the right information and a solid business plan, you'll be in good shape to get your sandwich shop off the ground.
Table of Contents
What is a Sandwich Shop?
A sandwich shop, also known as a sandwich bar or sub shop, is a type of food establishment that primarily sells sandwiches. These establishments can range from small mom-and-pop shops to large corporate chains, and are typically found in highly populated areas with significant foot traffic.
Sandwich shops may also offer other menu items such as salads and soups, and some may have a sit-down dining area with table service.
For entrepreneurs looking to start their own business, sandwich shops can be an attractive option due to their low start-up costs and easily customizable menus. However, it is important for sandwich shop owners to stay innovative and keep up with current food trends in order to attract and retain customers in a competitive market. Overall, sandwich shops offer a wide variety of options for hungry consumers on the go.
---
Why would I want to start a Sub Shop?
A sub shop is a popular type of restaurant that specializes in sandwiches and other sub-type foods. Many sub shops are located in strip malls or high traffic areas like near a college campus or a busy street. If you are thinking about starting a sub shop, here are some things to consider.
There are several reasons why you might want to start a sub shop. The first reason is that people love sandwiches. In fact, according to the USDA, Americans consume more than 300 million sandwiches every day! That's a lot of business potential for a well-run sandwich shop.
Another reason to start a sub shop is that they are relatively easy to set up and run. Unlike other types of restaurants, you don't need a huge kitchen or expensive equipment to make sandwiches. All you really need is some counter space, a few refrigerators, and a good sandwich press.
Finally, sub shops can be quite profitable. If you do it right, you can make a very healthy profit margin on each sandwich you sell. With the right location and marketing, your sub shop can quickly become a thriving business.
Starting a sub shop can be a great way to get into the restaurant business with relative ease and the potential for high profits. However, there are some things you need to consider before taking the plunge. Location is key, as is creating at least one signature sandwich that will draw customers in from all over town. With careful planning and execution, starting your own sub shop can be the beginning of a very successful business venture.
---
How do I open a Sub Shop?
Looking to open a sub shop? In this section, we'll go over the steps you'll need to take to get your business up and running. From finding the right location to securing funding, we'll provide all the information you need to get started on your entrepreneurial journey. So let's get started!
Know your audience
Who will you be catering to? Will your sandwiches be aimed at office workers looking for a quick lunch, or will you be targeting families looking for a casual dining option? Knowing your target market will help you make decisions about everything from the location of your restaurant to the types of sandwiches you serve.
Choose the right location
The location of your sandwich shop is important for two reasons: foot traffic and rent. You want to choose a location with high foot traffic so that people are more likely to stumble upon your shop. However, you also don't want to choose a location that is so expensive that it eats into your profits. Strike a balance between these two factors to find the perfect location for your business.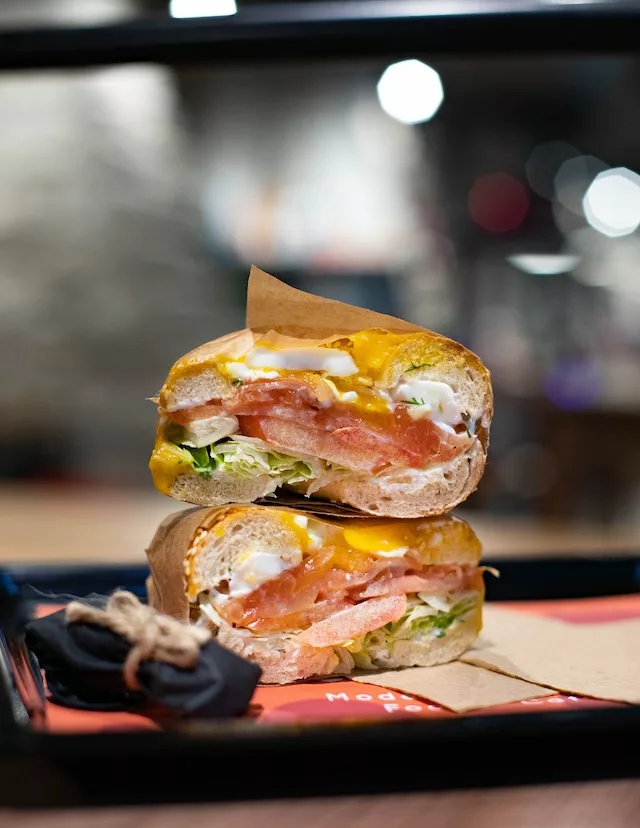 Create a menu that appeals to your target market
Once you know who you're catering to, you can start planning your menu. If you're targeting office workers, consider offering grab-and-go options like pre-made sandwiches or wraps that can be eaten on the go. If you're targeting families, you might want to have Heartier options like hot sandwiches or soups and salads. Choose a mix of items that will appeal to your target market and offer something for everyone.
Create a Distinctive Concept
Now that you've found the perfect location, it's time to start thinking about your concept. What makes your sandwich shop unique? Are you focusing on healthy options? Are you using locally sourced ingredients? Do you have a speciality item that no one else has? Figure out what sets you apart from the competition and use that to inform every aspect of your business, from the décor to the menu items.
Decide on the type of sandwich shop you want to open. Are you going to specialize in a certain type of cuisine, like Italian or Vietnamese? Or are you going to focus on healthy, organic options? The type of sandwich shop you open will determine the menu and the atmosphere of the restaurant.
Develop a Menu That Highlights Your Unique Selling Proposition
Once you've determined what makes your sandwich shop special, it's time to start developing your menu. This is where you'll really get to show off your unique selling proposition. focus on creating a few key signature sandwiches that really showcase what makes your shop special. Don't try to do too much—a few well-executed items will be more successful than a long list of average dishes. And don't forget about sides and drinks! Every good sandwich needs an accompaniment, so come up with some creative options that complement your main offerings.
Hire a staff
When opening a new sub sandwich shop, hiring a knowledgeable, experienced staff is essential for running the business smoothly. They should be familiar with making sandwiches and helping customers find what they're looking for. A good staff member will also be able to offer suggestions on ingredients and come up with creative recipes. Hiring an efficient and friendly staff can make all the difference when it comes to customer satisfaction and overall success of the store.
Promote your business online and offline
In today's digital world, it's important to promote your business both online and offline. Create social media accounts for your sandwich shop and make sure to post regularly about new menu items, offers, and events happening at your restaurant. In addition, make sure to put up signage outside of your shop so that people walking or driving by are aware of your business. Promoting your sandwich shop both online and offline will help you reach the widest audience possible and attract potential customers from all over the place.
Focus on Operations and Efficiency
One of the keys to running a successful restaurant is having efficient operations. This means having systems and procedures in place so that everything runs smoothly, from food prep to customer service. When things are running like clockwork, it not only makes things easier for you and your staff, but it also creates a better experience for customers. They can tell when things are running like a well-oiled machine, and they appreciate it
---
How much does it cost to start a Sandwich Shop?
A sandwich shop is a great way to get into the food business with relatively low start-up costs. However, there are still some initial expenses that you need to be aware of. In this section, we will outline the key start-up costs for opening a sandwich shop so that you can be prepared.
Construction Costs
If you are leasing a space, your landlord may do some or all of the build-out for you. If you are buying or building a space from scratch, you will need to factor in the cost of construction. This cost can range from a few thousand dollars for minor renovations to hundreds of thousands of dollars for a new build.
Equipment Costs
The type of equipment you need for your sandwich shop will depend on the type of sandwiches you plan on selling. You'll need some basic commercial kitchen equipment to get started, including an oven, refrigerator, sink, and prep tables. You'll also need dishwashing equipment, storage racks and shelving, smallwares like knives and cutting boards, and serving utensils. Depending on the size and scope of your operation, your equipment needs will vary. A simple countertop sandwich press might suffice for a small shop with limited menu items, while a larger operation will require additional equipment like walk-in coolers/freezers and industrial mixers. Expect to spend anywhere from $5,000 to $50,000 on equipment, depending on the complexity of your menu.
Inventory Costs
In addition to food, you will also need to purchase small wares such as plates, utensils, and napkins. These items can be purchased in bulk at a discount from restaurant supply stores. Expect to spend a few thousand dollars on small wares.
Licensing and Permitting Costs
Depending on your location, you may need to obtain a number of different licenses and permits before you can open your doors for business. The cost of these licenses and permits can range from a few hundred dollars to several thousand dollars.
Labor
In addition to the wages you'll pay your employees, don't forget to factor in the cost of employee benefits like health insurance and 401k contributions (if applicable). You should also budget for regular training and development for your staff—after all, you want them to be making sandwiches that are worthy of your shop's reputation!
Marketing Costs
You will need to factor in the cost of marketing your sandwich shop when determining your start-up costs. This includes costs for things like website development, print advertising, and online marketing. Expect to spend several thousand dollars on marketing in the first year alone.
Opening a sandwich shop can be a great way to enter the foodservice industry. But before you get started, it's important to have a realistic understanding of how much it will cost to get your business up and running. By taking into account factors like real estate costs, equipment needs, inventory expenses, and labor costs, you can develop a well-rounded estimate of what it will take to get your sandwich shop off the ground. With careful planning and execution, you can be well on your way to success!
---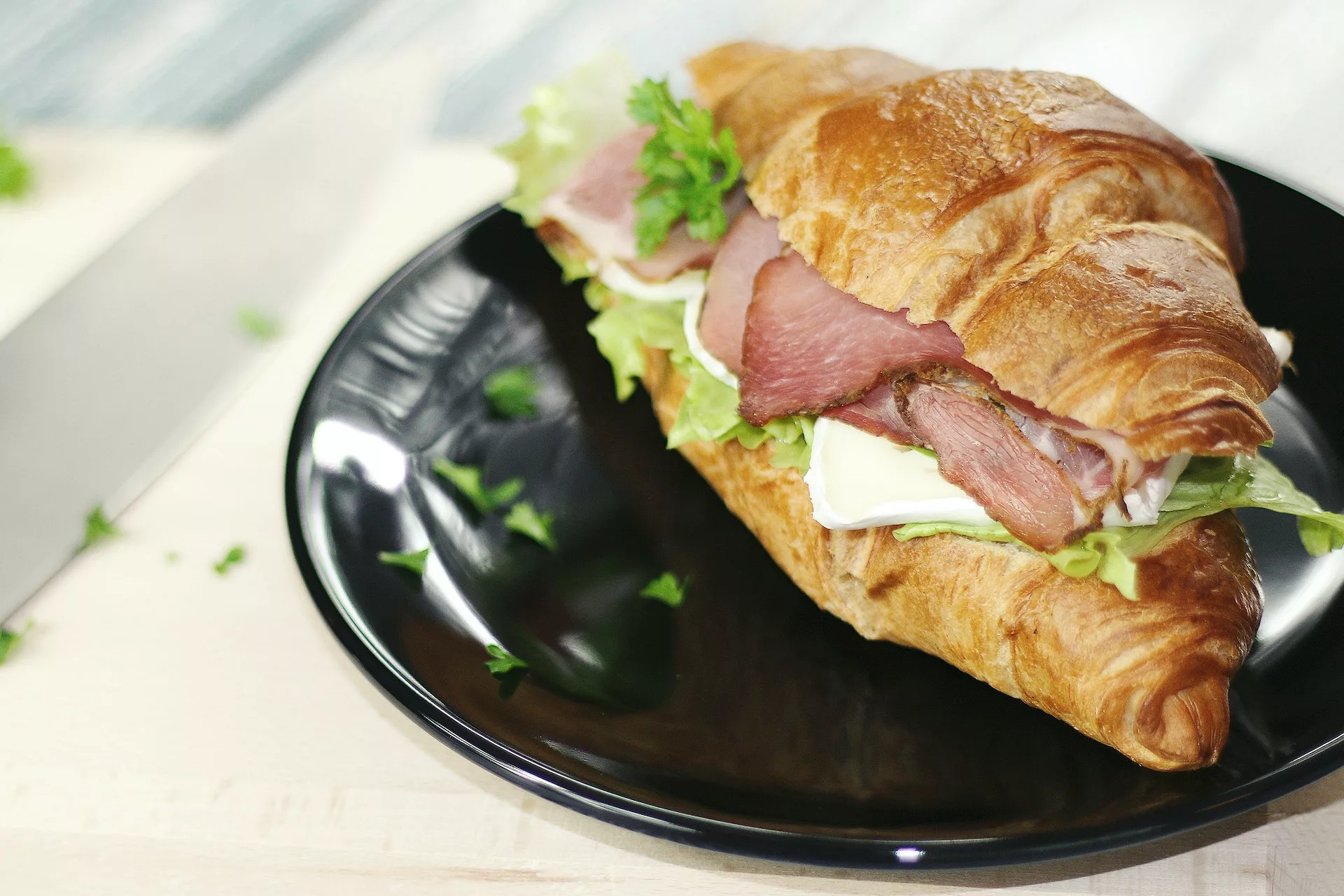 How do I find customers for my Sandwich Shop business?
If you're like most sandwich shop owners, you're always on the lookout for new customers. After all, the more people you can get through your doors, the more sandwiches you can sell, and the more money you can make. But finding new customers can be tough, especially if you're working with a limited marketing budget.
Fortunately, there are a few tried-and-true ways to find new customers for your sandwich shop. By using a combination of online and offline marketing tactics, you can reach a wide range of potential customers and get them interested in giving your shop a try.
Some of the best ways to find new customers for your sandwich shop include:
Attend local events. Getting out and meeting people in your community is a great way to spread the word about your business. Attend as many local events as you can—from fairs and festivals to business expos and community gatherings—and hand out flyers or coupons to anyone who shows an interest. You can even set up a booth at these events so that people can learn more about your sandwich shop and what sets it apart from the competition.
Partner with other businesses. One of the best ways to reach new potential customers is by partnering with other businesses in your area. For example, if you have a good relationship with the owner of a local coffee shop, see if you can leave some flyers or coupons at their counter or on their bulletin board. Or, if there's another business in your strip mall with complementary products or services, see if you can team up on a joint marketing effort. The more people you can reach through partnerships like these, the better your chances of finding new customers for your sandwich shop.
Get involved in social media. Social media is one of the most powerful tools that businesses have at their disposal—and it's completely free to use! Make sure that your sandwich shop has an active presence on all of the major social media platforms (Facebook, Twitter, Instagram, etc.), and use these platforms to connect with potential customers in your area. Posting daily updates about specials, events, and promotions is a great way to get people interested in coming into your shop. Just make sure that you're using strategic hashtags so that people outside of your immediate social circle can find you as well.
Implement targeted advertising campaigns. If you have a little bit of money to spend on marketing, consider implementing targeted advertising campaigns on Google or social media. These campaigns allow you to specifically target potential customers in your area who are interested in products or services like yours. Not only is this approach highly effective, but it's also very cost-efficient—meaning you'll get more bang for your advertising buck.
There are plenty of ways to find new customers for your sandwich shop business—you just need to get creative and think outside the box! By using a combination of online and offline marketing tactics, you'll be able to reach a wide range of potential customers and get them interested in giving your shop a try. So don't be afraid to get out there and start networking—the more people you meet, the more likely you are to find some new loyal customers for your business.