If you love books and have always dreamed of opening your own bookstore, then a rare bookshop might be the perfect business for you. Rare bookshops are unique businesses that require a passion for books, as well as research and marketing skills. But if you're up for the challenge, starting a rare bookshop can be a rewarding experience. In this article, we'll give you a step-by-step guide to opening your very own rare bookshop. So what are you waiting for? Let's get started!
Table of Contents
---
What is a Rare Books Store?
A rare books store is a unique venture for entrepreneurs looking to tap into a niche market. These stores specialize in rare and collectible books that may have historical value or be out of print. The rare books industry can be competitive, as collectors are willing to pay high prices for rare titles.
However, it is also a business with potential for growth, as more individuals become interested in collecting rare books and the market expands with the rise of online sales platforms. As a rare books store owner, it is important to cultivate relationships with collectors, experts, and fellow rare book dealers in order to maintain a diverse inventory and stay up to date on market trends.
A successful rare books store can provide not only financial success but also the satisfaction of preserving and sharing valuable pieces of literary history.
---
Why would I want to start a rare books store?
If you love books and are looking for a unique business venture, then starting a rare books store could be the perfect option for you. Not only is it a fun and rewarding business to run, but it can also be quite profitable too. Here are just a few of the reasons why you should consider starting a rare books store…
You Can Turn Your Passion Into Profit
One of the best things about starting a rare books store is that you can turn your passion into profit. If you're an avid reader and collector of rare books, then this is the perfect opportunity to turn your hobby into a money-making business. There's nothing more satisfying than being able to make a living doing something you love!
You'll Be Providing a Valuable Service to Your Community
Another great reason to start a rare books store is that you'll be providing a valuable service to your local community. In today's digital world, there's nothing quite like being able to browse through a physical bookshop and discover new and interesting titles. As the owner of a rare books store, you'll be giving people access to rare and unique books that they might not otherwise be able to find. Plus, you'll be able to share your knowledge and love of books with others which is always rewarding.
You Can Make Good Money
Last but not least, one of the main reasons why people start their own businesses is to make money. And with a rare books store, there's certainly potential to do just that. If you source your books carefully and price them correctly, then you can quickly build up a healthy profit margin. What's more, as your business grows, you may even have the opportunity to sell online which could open up your business to an even wider audience and increase your earnings even further.
As you can see, there are lots of great reasons to start a rare books store. So if you're looking for a unique business venture that combines your love of books with the potential to make good money, then this could be the perfect option for you.
---
How do I start a rare books store?
A love of reading is not the only thing you need to start a successful rare books business. You must also have an entrepreneurial spirit, a passion for books, and the willingness to put in the hard work required to make your business a success. If you have all of these things, then starting a rare books store could be the perfect business venture for you!
Decide on a Niche
The first step to starting any business is deciding on a niche. What kind of rare books are you going to specialize in? There are many different genres of books, so it is important to choose one that you are passionate about and that you feel has potential for growth. Once you have decided on a niche, it is time to start building your inventory.
Source Your Inventory
There are many different ways to source inventory for your antique books store. You can buy books from other dealers, attend auctions, or even find them yourself at garage sales or thrift stores. It is important to remember that not all rare books are going to be expensive; in fact, some of the most valuable rare books are ones that were originally published as mass-market paperbacks. So, don't discount any book just because it doesn't look valuable!
Create a Business Plan
Now that you have your niche and your inventory, it's time to start thinking about the other aspects of your business. What is your target market? How are you going to reach them? What are your long-term goals for the business? These are all important questions that you will need to answer as you create your business plan.
Get the Word Out
Once you have everything in place, it's time to start marketing your business! There are many different ways to do this, but some of the most effective include social media marketing, email marketing, and even traditional print advertising. Whatever marketing methods you choose, make sure you are consistent and always professional.
Starting a rare books store can be a rewarding and profitable endeavor—but it takes more than just a love of reading to be successful. You must also be willing to put in the hard work required to build a successful business. But if you have what it takes, then selling rare and valuable books could be the perfect business venture for you!
---
How much does it cost to start an antique books dealer?
Are you passionate about books and looking for a new business venture? Starting a collectible book dealer could be the perfect opportunity for you! But before you quit your day job and dive into this new venture, it's important to know how much it's going to cost to get started. In this section, we'll break down some of the major start-up costs associated with opening a rare books dealer.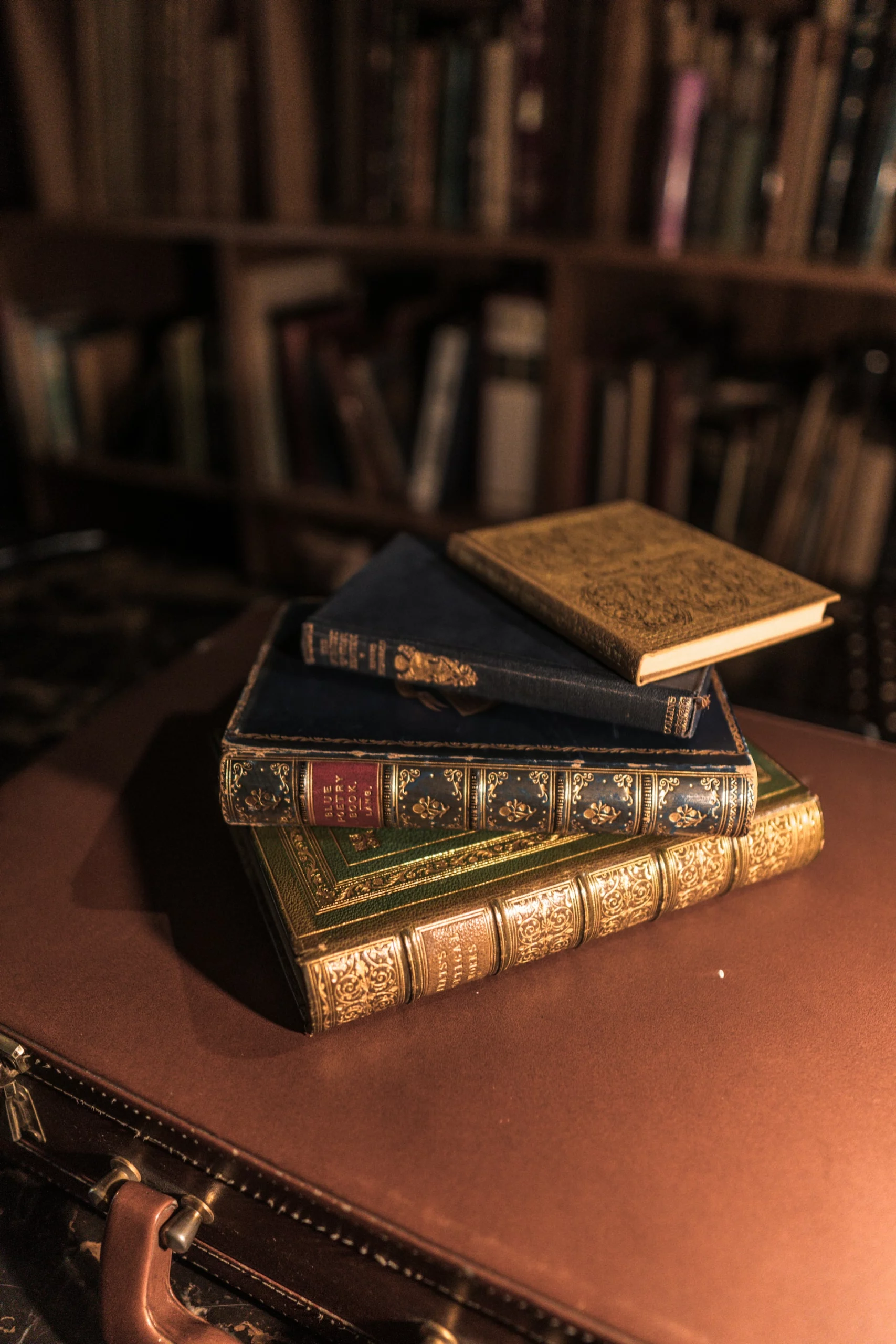 The first thing you'll need to do is figure out what type of rare books you want to specialize in. Are you going to focus on first editions? Signed copies? Vintage children's books? Once you've decided on a specialty, you'll need to start building up your inventory. If you don't already have a personal collection of rare books, you'll need to purchase some from other dealers or at auction. Of course, the cost of your inventory will depend on the type and condition of the books you're buying.
In addition to inventory, you'll also need to factor in the cost of setting up your business. This includes everything from website design and marketing materials to insurance and storage costs. If you're selling online, you'll also need to take shipping costs into account. And don't forget about the ongoing costs of doing business, like office supplies, accounting software, and Rare Book Dealer's Association membership dues.
Business registration fees: $100-$500
Insurance: $500-$1,000/year
Licenses and permits: $100-$500/year
Website design and development: $1,000-$5,000
Inventory: $5,000-$10,000+ (depending on the focus of your business)
Marketing materials: $500-$1,000
Starting a collectible book dealer can be a fun and profitable endeavor—but it's important to go into it with your eyes wide open. Factor in the cost of inventory, website design, shipping, and more when calculating your start-up costs. And don't forget about the ongoing costs of doing business! With a little planning and preparation, starting your own rare book dealer can be a smooth and exciting process.
---
How do I find customers for my rare books shop?
So you've decided to open a rare books shop. Congratulations! It's a unique and interesting venture that can be quite profitable. But now you're faced with the task of finding customers. You might be wondering, where do I even begin?
Never fear! In this section, we'll give you some tips and tricks for finding customers for your rare books shop. Keep reading to learn more.
Advertise in book-related publications.
Another great way to reach potential customers is by advertising in book-related publications. This could include magazines, newspapers, or online forums and websites. There are likely many publications that would be interested in featuring your rare books shop, so don't be afraid to reach out and ask!
Host events at your store.
One of the best ways to bring people into your store is by hosting events. This could be anything from author signings and readings to book fairs and other educational events. Customers will be more likely to visit your store if they know there's something going on that they're interested in. Plus, once they're in the door, they might just find something else that catches their eye!
Get involved with local book clubs.
Book clubs are always looking for new titles to read, so this is a great way to get your books in front of potential customers. And if you have a good selection of antique books, you'll be sure to stand out from the competition. You can find book clubs by searching online or asking at your local bookstore.
Attend local book fairs and conventions.
These events are full of people who love books, so they're perfect for finding new customers for your shop. To find events in your area, just search online or check with your local chamber of commerce or tourism board.
These are just a few ideas to get you started on finding customers for your new rare books shop. Remember to start with your existing network, reach out to book-related publications, and host events at your store to bring people in the door. With a little effort, you'll be sure to find the perfect customer base for your business in no time!