Starting a coffee shop can be a daunting task. There are so many things to think about, from the perfect location to choosing the right equipment. And then you have to come up with a menu and hire staff… it's enough to make your head spin! But don't worry, we're here to help. So whether you're just starting to think about opening a coffee shop or you're already in the planning stages, this guide will help you get started on the right foot.
What skills are necessary for a Coffee Shop?
Anyone who's ever worked in a coffee shop knows that it's not just about making espresso drinks and small talk with customers. Running a successful coffee shop takes hard work, dedication, and a whole set of skills that you may not have considered.
1. Barista Skills
First and foremost, you'll need to hone your barista skills. Remember, in addition to making great coffee, customers expect their baristas to have speed and accuracy. If you're not already a master barista, now is the time to enroll in a barista training course. In addition to learning how to make all the popular coffee drinks, you'll also learn how to troubleshoot any problems that might come up while making those drinks. For example, what do you do if the milk won't Froth? Or if the espresso machine starts making strange noises? An experienced barista will know how to handle these situations quickly and efficiently so that customers don't have to wait too long for their drinks.
2. People Skills
In addition to being a master barista, you'll need to be good with people. After all, customers will be coming into your shop looking for more than just caffeine; they'll also be looking for a place to relax and unwind. To create this type of atmosphere, you'll need to be able to engage customers in conversation, make them feel welcome, and really get to know them on a personal level. If you're not a people person, now is the time to start working on your social skills. Consider taking a public speaking class or joining a toastmasters club so that you can become more comfortable talking with people.
3. Marketing Skills
Finally, you'll need some solid marketing skills if you want your coffee shop to be successful. Marketing is important because it's what will help you get potential customers through the door—and keep them coming back for more. There are lots of different marketing channels you can use to promote your coffee shop; it's important that you experiment with different channels until you find the ones that work best for your business. For example, if you're targeting college students, then flyer marketing and social media advertising may be more effective than print advertising or TV commercials. On the other hand, if your target market is working professionals, then traditional advertising channels like print and television may be more effective than digital channels like social media or email marketing. The bottom line is that it's important to experiment with different marketing channels until you find the ones that work best for your business.
4. Financial Management
One of the most important skills you'll need when opening a coffee shop is financial management. You'll need to be able to keep track of your expenses, set a budget, and track your revenue. This is especially important if you plan on seeking funding from investors or taking out a loan to finance your business. being able to effectively manage your finances will show potential investors that you're serious about your business and that you have what it takes to be successful.
It's also important to note that coffee shops have relatively high overhead costs. rent, utilities, coffee beans, milk, and other supplies can quickly add up. That's why it's so important to be diligent about tracking your expenses and keeping your costs under control.
These four skills are essential for any successful coffee shop owner who wants to create a thriving business.
How do I get started with a Coffee Shop?
There are a lot of factors to consider when opening a coffee shop, from finding the right location to making sure you have the proper permits. In this article, we will outline some of the most important steps you need to take in order to get your coffee shop business up and running.
1. Find the right location.
The first step in starting your own coffee shop is finding the perfect location. Ideally, you want a spot that's centrally located and highly visible, with plenty of foot traffic. If you can find a location that's close to other businesses, that's even better—office workers will be looking for somewhere to grab a quick cup of coffee before work, and shoppers will want a pick-me-up after browsing the stores. Once you've found a few potential locations, it's time to start scouting out the competition. Take a look at other coffee shops in the area and see what they're doing well (and not so well). This will give you an idea of what customers are looking for and how you can set yourself apart from the competition.
2. Choose your equipment wisely.
Next, you'll need to start thinking about what kind of equipment you'll need for your coffee shop. If you're on a tight budget, you might be tempted to cut corners by skimping on the quality of your equipment. But trust us—this is one area where you don't want to pinch pennies. The better quality your equipment, the better tasting (and more expensive) your coffee will be. Investing in top-of-the-line equipment will pay off in the long run by attracting more customers and helping you charge higher prices.
3. Create a standout menu.
Your menu is one of the most important aspects of your coffee shop—it's what will set you apart from the competition and attract customers. When creating your menu, think about what kind of food and drink items compliment coffee well. You might also want to offer some non-coffee options for people who don't like caffeine or are looking for something different. And don't forget about presentation! Customers eat with their eyes first, so make sure your menu items are photographed beautifully and arranged in an appetizing way.
4. Build a great team.
Of course, no coffee shop can function without a great team of baristas and front-of-house staff. When hiring employees, look for people who are passionate about coffee and have experience working in customer service—they'll be key in giving your customers a positive experience from start to finish. Once you've hired your team, make sure they receive comprehensive training on making coffees, operating the register, and dealing with any customer concerns that might come up. After all, your employees are the face of your business—you want them to represent your brand well!
5. Promote, promote, promote!
Now that everything is up and running smoothly, it's time to start promoting your business! The best way to do this is by getting involved in your local community and partnering with other businesses in the area. For example, you could sponsor a local sports team or offer discounts to customers who show their library card at checkout. You could also hold events like open mic nights or book club meetings at your coffee shop to attract new customers. Whatever promotional strategy you choose, make sure it's something that speaks to your target audience and helps build awareness for your brand.
How do I find my first customers for a Coffee Shop?
You've just opened a new coffee shop. The espresso machine is steaming, the pastries are in the display case, and the April issue of Harper's Bazaar is open to a spread on "The Best New Coffeehouses in America." It's time to start serving customers—but where are they?
One of the most common questions entrepreneurs ask is, "How do I find my first customers?" When you're starting a business, it can be hard to know where to begin. It may seem like everyone you talk to is already loyal to another café—or worse, that no one drinks coffee at all. But with a little creativity and effort, you can find your first customers and get them through your door. Here are a few ideas to get you started.
1. Identify Your Target Customer
Who is your ideal customer? What are their demographics? What does their day look like? Answering these questions will help you narrow your focus and better understand where to look for potential customers. For example, if you're targeting busy office professionals, placing flyers on car windshields in the parking lot of a nearby office building is likely to be more effective than canvassing residential neighborhoods.
2. Create a Promotional Offer
What can you offer potential customers that will entice them to come into your shop? Discounts, freebies, or gifts with purchase are all great ways to thank customers for their business and build loyalty from the start. You can promote your offer online or offline—just make sure it's easy for customers to redeem.
3. Get Social
With over 2 billion active monthly users, there's a good chance your target customer is on social media. Platforms like Facebook and Instagram provide an easy way to reach out to potential customers where they already are. Make sure your café's profile is up-to-date and include relevant keywords in your bio so that users searching for coffee shops in your area can find you. Once you've built up a following, use social media ads to target potential customers within your target market.
4. Partner with Local Businesses
Partnering with local businesses is a great way to reach new potential customers. If you're located near a fitness studio, offer post-workout discounts or host occasional pop-up events at their facility. You can also collaborate on marketing initiatives—such as co-branded merchandise or social media takeovers—to further raise awareness for both businesses. Or, if there's another type of business that shares your target market but doesn't compete with you directly, see if they're open to referring their customers to your café. For example, if you target stay-at-home parents, consider partnering with a local daycare center or after-school program.
5. Measure Your Results and Adjust Accordingly
After you've implemented your marketing plans, it's important to measure the results so that you can adjust accordingly. Keep track of how many new customers you're attracting and what methods are working best. Then, continue to fine-tune your marketing strategy until you've found a formula that works for your business. By following these steps, you'll be well on your way to attracting new customers and growing your coffee shop into a success.
More Coffee Shop Articles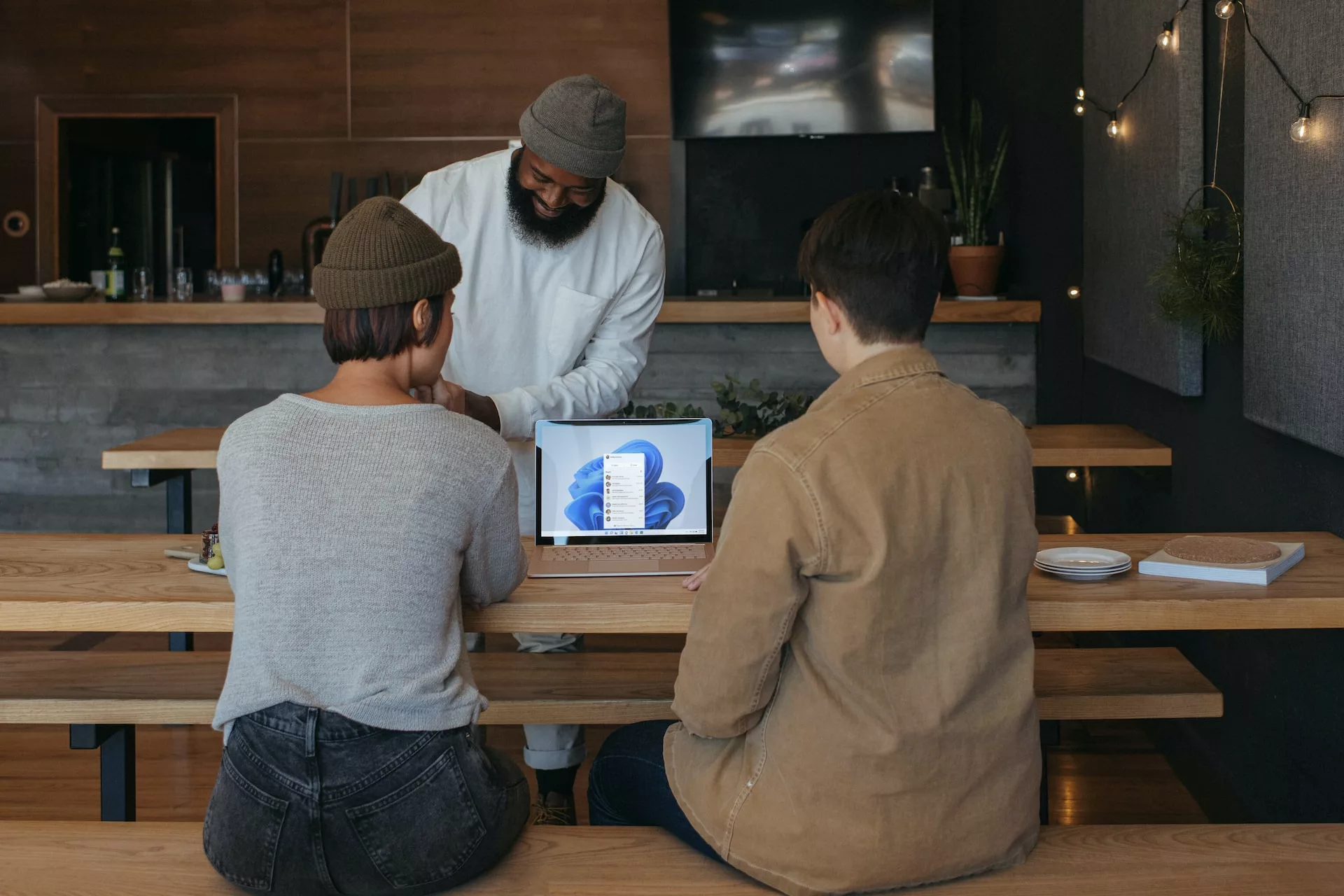 Launching a coffee shop can be an overwhelming task, especially if you have limited resources. Finding the right partner can be an invaluable asset to your business and help you reach your goals faster. In this post, we'll discuss when it's a good idea to find a partner for your coffee shop business.