Nobody said running a successful coffee shop was easy, but that doesn't mean it can't be done without any experience. If you've ever dreamed of owning and operating your own cafe, this is the post for you. In this article, we'll explore what it really takes to make your coffee shop dreams come alive — detailing everything from imagining your concept and sourcing supplies to hiring staff and marketing your business. Let's take a look at whether it's possible to open a coffee shop with no experience and how best to go about starting up!
Yes, you can start a coffee shop with no experience – but it will be more difficult
Let's face it – starting a coffee shop is a daunting task. It requires an immense amount of hard work and dedication, not to mention the capital needed to get off the ground. So, when you don't have any experience in running a business or particular industry knowledge, can you still make your cafe dreams come true?
The short answer is yes – you can indeed open a coffee shop without any prior experience. However, that doesn't mean it will be easy. With zero prior knowledge of the industry and operations, you'll need to rely on outside help from experienced professionals or online courses to gain the skills and know-how necessary for success.
You'll also need to do extensive research into local laws and regulations when it comes to setting up a business in your area. This might involve filing paperwork, obtaining permits, and understanding zoning requirements just to name a few things that needs to be done before officially opening doors. Additionally, there are costly investments like finding the right location, purchasing equipment and supplies, hiring staff members, purchasing insurance coverage– all of which adds up quickly.
It's important not to underestimate the amount of time and effort each individual element takes as most people tend to overestimate how quickly they can move forward on each task while underestimating how much they'll need in terms of financial resources overall. Even experienced owners have been known to overlook one thing or another thus leading to unnecessary delays that could have been avoided if proper due diligence was followed from the beginning.
At the end of the day though, it is possible for those with little prior experience open up their own coffee shop – but doing so will require extra patience, cautionary preparation and plenty of additional planning than if one came equipped with expertise beforehand. As long as these measures are taken seriously though and sufficient funds are available for startup costs; there's no reason why an aspiring entrepreneur should feel discouraged from taking this venture head-on.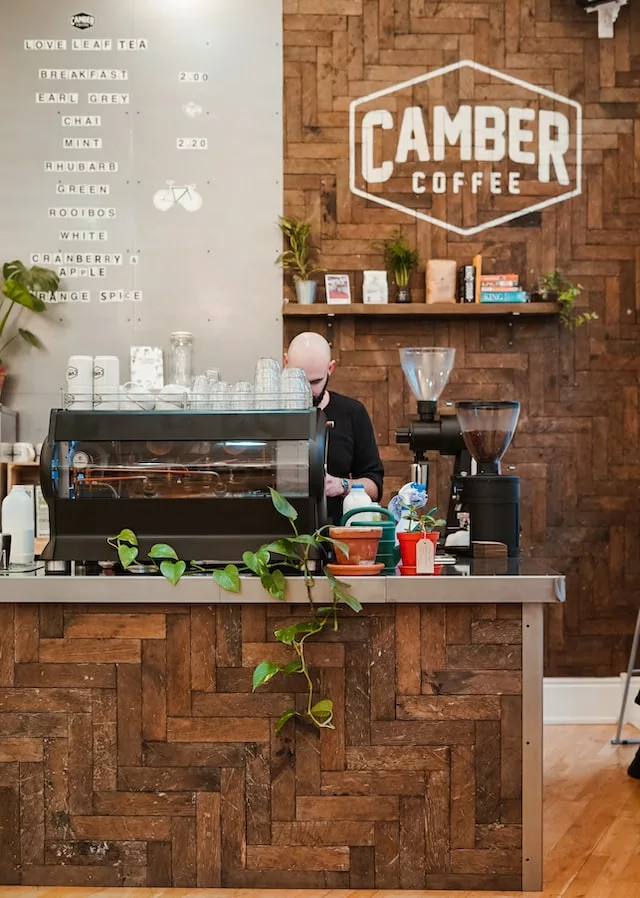 Do your research and learn all you can about the coffee industry
No matter how excited you may be to launch your coffee shop, if it's your first time opening up a business, there is an important process that needs to be followed — researching and learning all you can about the coffee industry. Being informed will ultimately give you the upper hand when starting out.
For starters, choose what type of cafe you want open — espresso-based, pour over, etc., as each will require different levels of preparation and resources. You'll also want to understand what types of equipment need to be purchased in order to serve the drinks you want as well as getting familiar with ingredients used for making them.
Next comes research on competitors in your local area; their offerings, pricing models and customer service practices should all be taken into consideration so that you can develop ways to differentiate yourself from them in an effective way. Additionally, take time envisioning what unique value proposition your cafe could offer customers by creatively thinking outside the box — do you plan on serving gluten free pastries or artisanal teas and snacks? Being unique is key as this could help set your business apart from others nearby.
Additionally, set aside time for understanding key legalities such as health codes, permits needed to operate (including food handling), insurance requirements and coffee shop employee policies – just to name a few things that would need sorting out before officially opening up shop. Failing comply with certain laws could result in hefty fines so make sure all the paperwork is completed ahead of time!
Finally, don't forget marketing! Even if you have great product ideas lined up but no one knows about them — no one will buy them either. Spend time understanding who your target audience is: what kind of marketing campaigns do they respond best too? Do they prefer social media or traditional methods? Taking an analytical approach here can help save money in terms of wasted advertising costs down the line.
Create a business plan and make sure your idea is feasible
When it comes to starting a coffee shop, having a plan is essential. Whether you have experienced in the industry or not, creating a business plan and making sure your idea is feasible should be the first step before committing any financial resources. A good coffee shop business plan will help inform what needs to be done – from funding needed to hire staff and purchase inventory to competitive analysis around pricing and customer service practices.
For those without prior experience managing a business, there are many steps that need attention for success such as understanding local laws and regulations when it comes to setting up shop; ensuring all permitting paperwork has been filed; assessing which type of cafe you would like to open (espresso-based, pour over etc.) and purchasing the necessary equipment for producing drinks; sourcing ingredients for food items; hiring staff members; devising strategies for marketing campaigns and much more.
Additionally, market research needs done on competitors in your local area — get an understanding of their offerings, pricing models for different beverages and customer service practices so that you can differentiate yourself in an effective way.
Apart from physical operation necessities though, potential cafe owners also need do extensive financial modeling in order understand projected cash flow scenarios – how soon might they see profits? Is further investment needed in order sustain operations beyond just launch costs? Answering these questions can help decide whether or not an idea is financially viable .
So, while being inexperienced initially presents some challenges when trying to create a new coffee shop from scratch — there are certainly ways to thicken the skin against any potential bumps that may come as long as due diligence is followed throughout the process. From developing detailed plans for operation protocols pre-opening to performing extensive market research on local competition and establishing sustainable financial models post-opening – taking each measure seriously will ultimately set one up favor towards success if they are committed to putting the work behind them.
Find a great location for your shop and make sure it's accessible to customers
When starting up a coffee shop from scratch, finding the right location should be one of the first steps taken. Not only will it have a huge impact on the business's success in terms of foot traffic as well as cost savings — but it also needs to be accessible to customers so they can find and come back frequently. A great location will help you with local marketing for your coffee shop.
For starters, take time getting to know the neighborhood where you would like to open your cafe. Do some research around local businesses nearby: what kind of offerings do they have? Is it a predominantly residential area or mostly office buildings? Additionally, look at high foot-traffic spots including public transportation stops, parks and popular retail stores – presence in these places could help draw in more customers if they're within walking distance from one another. Also make sure there are ample parking options for those who may drive themselves (especially during peak hours).
You'll also want to consider rent prices for various locations – pricing models between districts can vary significantly depending on size and popularity. Generally speaking though , aim for smaller spaces ahead of operating as its takes time to develop loyal customer base – so having lower overhead costs initially is always a plus .
The other important factor that many often overlook is understanding local zoning laws when setting up shop; ensure all proper paperwork is filed beforehand (including food handling regulations) as failing comply with certain laws can result in hefty fines down the line. It's also wise check out any potential competitors nearby; take an analytical approach to seeing what unique value proposition you can offer over them – do you plan on serving special pastries/drinks/snacks or offering unique discounts or loyalty programs ? All of these elements can help set your cafe apart from others in the area.
Finding great locations that are both within budget and accessible to customers may not be easy — especially given inexperience in managing a business beforehand — however doing research ahead of time along with paying attention even little details like zoning regulations can surely put one step closer towards success!
Invest in high-quality coffee equipment and supplies
Starting a coffee shop can be an intimidating prospect. It doesn't matter if you have experience in the industry or not. The important thing is to make sure you have the right equipment and supplies to get your business up and running quickly and efficiently. Investing in high-quality coffee equipment and supplies will be essential for success, regardless of whether you are starting out with no experience or if you are an experienced barista.
One key factor when investing in high-quality coffee equipment is to consider how much volume your business will be producing. If you plan on serving hundreds of cups of coffee every day, then investing in more expensive machinery is likely to be necessary for a successful operation. Such expensive machines can include high-end espresso makers, bean grinders, and commercial brewers – all of which provide consistent results that customers have come to expect from a quality cup of joe. Additionally, some machines come with features such as programmable settings, temperature control options, milk frothers and even grinders that allow for customizing blend recipes.
Another crucial item to invest in when setting up a coffee shop is undoubtedly good quality ingredients for making drinks like milk, syrups and flavorings as well as beans for grinding and brewing into fresh cups of coffee. Quality here should always take priority over quantity because this is what gives customers their perfect cup every time. Paying attention to small details helps ensure that each beverage served has the same great taste that patrons come back for again and again.
Finally, it pays off to invest in various accessories such as filters, thermometers, scales, steam wands and other tools used specifically within the barista profession (what are often called 'barista tools'). Although these might seem insignificant compared to larger pieces of equipment like espresso makers or commercial brewers – having the right tools will help save time during peak periods while providing excellent results each time they are used.
If you're looking into opening a coffee shop with no prior experience don't worry! Investing in quality equipment and supplies will surely set any aspiring barista on the path towards success; however – it is also important to remember that knowledge about making great drinks comes with practice so don't forget to put some effort into learning about specialty coffees before diving head first into owning your own cafe!
Hire friendly, knowledgeable staff who will provide excellent customer service
Starting a coffee shop can be an intimidating prospect, especially if you don't have any prior experience. While there are many components to consider when opening a cafe, one of the most important things to get right is finding and hiring friendly, knowledgeable staff that will provide excellent customer service. If you're hoping to open your own coffee shop with no experience, here are some tips on how to find the perfect baristas for your business.
The first step in finding suitable staff is to create job descriptions that clearly outline the expectations and qualifications needed for employment. When creating these descriptions make sure to highlight not only the technical knowledge required for making quality drinks but also emphasize the importance of relating with customers and providing great customer service. Communicate skills such as being personable, displaying problem-solving abilities and being able to interact effectively with people from all walks of life since this is critical for a successful operation.
Once you have created viable job descriptions it's time to start advertising openings in order to draw potential applicants. Try posting ads locally or even search online job boards like Craigslist or Indeed. When interviewing potential baristas remember that not all applicants may have years of experience under their belt — more emphasis should be placed on qualities such as friendly demeanor and enthusiasm rather than professional history when deciding who would make the best candidates for your cafe staff.
Additionally, a great way of gauging someone's level of barista knowledge is by allowing them do an informal "barista test" where they must create drinks according to recipes and standards provided by you during the interview process. This will give you an idea of how comfortable and knowledgeable they are when it comes to serving specialty beverages – something which could make or break your business if done improperly! This will also help you identify what training you need for coffee shop employees.
Ultimately, having friendly, knowledgeable staff who can provide excellent customer service will be key when starting a coffee shop with no experience; however it doesn't end here either – ongoing training sessions should also be implemented so baristas can stay up-to-date on modern trends in specialty coffees as well as learn new recipes that could potentially become popular among customers looking for something different each day!
Starting a coffee shop from scratch may seem daunting, but with the right research and planning it is possible to successfully launch an independent cafe. With dedication and hard work, you can create a unique and memorable experience that customers will enjoy. By using your skills and knowledge in combination with helpful tips from experienced professionals, you can start your own successful coffee shop without any prior experience.
More Coffee Shop Articles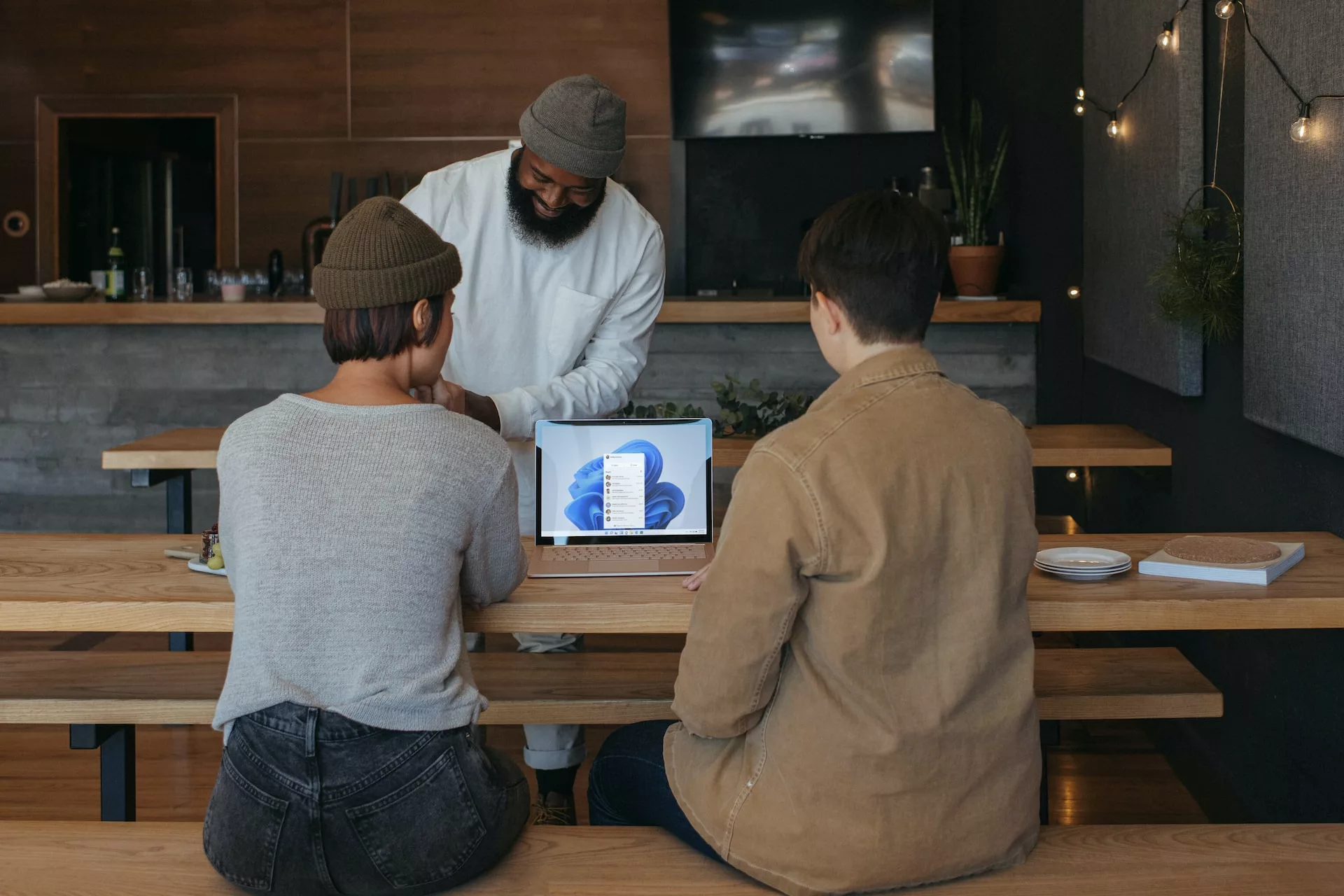 Launching a coffee shop can be an overwhelming task, especially if you have limited resources. Finding the right partner can be an invaluable asset to your business and help you reach your goals faster. In this post, we'll discuss when it's a good idea to find a partner for your coffee shop business.