Many people are under the impression that calligraphy is a dying art. With the advent of digital technology, why would anyone need to hire a calligrapher when they can just print out their own invitations at home?
The truth is, calligraphy is very much alive and well. In fact, it's undergoing something of a renaissance in recent years. Thanks to social media, there are now more opportunities than ever before for calligraphers to showcase their work and reach a wider audience. What's more, there is a growing trend for couples to want their wedding invitations to be handwritten. This has created a whole new market for calligraphers looking to start their own business.
Can you start a calligraphy business at home?
Best of all, starting your own calligraphy business from home is relatively easy and doesn't require a lot of expensive equipment. All you really need is a good quality pen and some nice paper. In this article, we'll give you some tips on how to get started.
Choose Your Niche
When starting a calligraphy business from your own home, it's important to have a niche in mind. This can help you stand out in a crowded marketplace and attract the right customers for your skills and style. Consider what specialties or unique approaches you can offer, such as specializing in wedding invitations or offering hand-painted signs. You can also focus on a specific calligraphy style or writing tool, like brush lettering or pointed pen. Find what sets you apart, and use that to define your niche and target your marketing efforts to find the perfect clients for your calligraphy business.
Build up Your Portfolio
As a calligrapher, your portfolio is your calling card, showcasing the range and quality of your skills to potential clients. So, how do you go about building up a strong portfolio? Start by practicing frequently and experimenting with various styles and mediums. When it comes to selecting samples for your portfolio, choose pieces that highlight the diversity of your work – from formal wedding invitations to rustic signage and playful personal notes. It's also important to showcase pieces on different surfaces, such as paper, glass, wood, or fabric.
Don't forget to include process shots or before-and-after pictures to show off your artistic development over time. Most importantly, make sure that each piece in your portfolio represents your unique aesthetic and passion for the art of calligraphy. By investing time and effort into creating an impactful portfolio, you'll be setting yourself up for success in the competitive world of home-based calligraphy businesses.
Set Your Rates
When setting rates for your home-based calligraphy business, it's important to consider a few key factors. First, consider the cost of your materials and time spent on each project. Make sure to account for any additional costs, such as postage or delivery fees, when pricing your products or services. Next, research the going rates in your industry and geographic area.
This will give you a good benchmark for determining competitive prices without undervaluing your work. Lastly, don't forget to factor in any additional value that you bring to the table- perhaps exceptional customer service or unique styles that set you apart from others in the field. By considering these elements, you can confidently set rates that are fair to both you and your clients.
Promote Your Business
If you have a home-based calligraphy business, one of the best ways to promote yourself is by having a stellar online presence. Start by creating a professional website or online portfolio that showcases your work and includes contact information. Make sure to also set up social media accounts on platforms like Instagram and Facebook, where you can share photos of your work and interact with potential customers. Networking with other professionals in the field is also crucial – attend events, join Facebook groups, and engage with others in the community to establish connections and spread word-of-mouth about your business.
Lastly, don't forget the power of traditional marketing tactics – print out business cards and consider advertising in local publications or on neighborhood bulletin boards. By utilizing a combination of online and offline promotion tactics, you can efficiently spread awareness of your calligraphy business and attract new clients.
Starting your own calligraphy business from home is a great way to make some extra income or even turn it into a full-time job! It's important to choose your niche carefully and build up a strong portfolio so that potential clients can see what you're capable of. Once you've got some experience under your belt, promoting your business online and offline will help you attract customers from all over!
Related Calligraphy Business Articles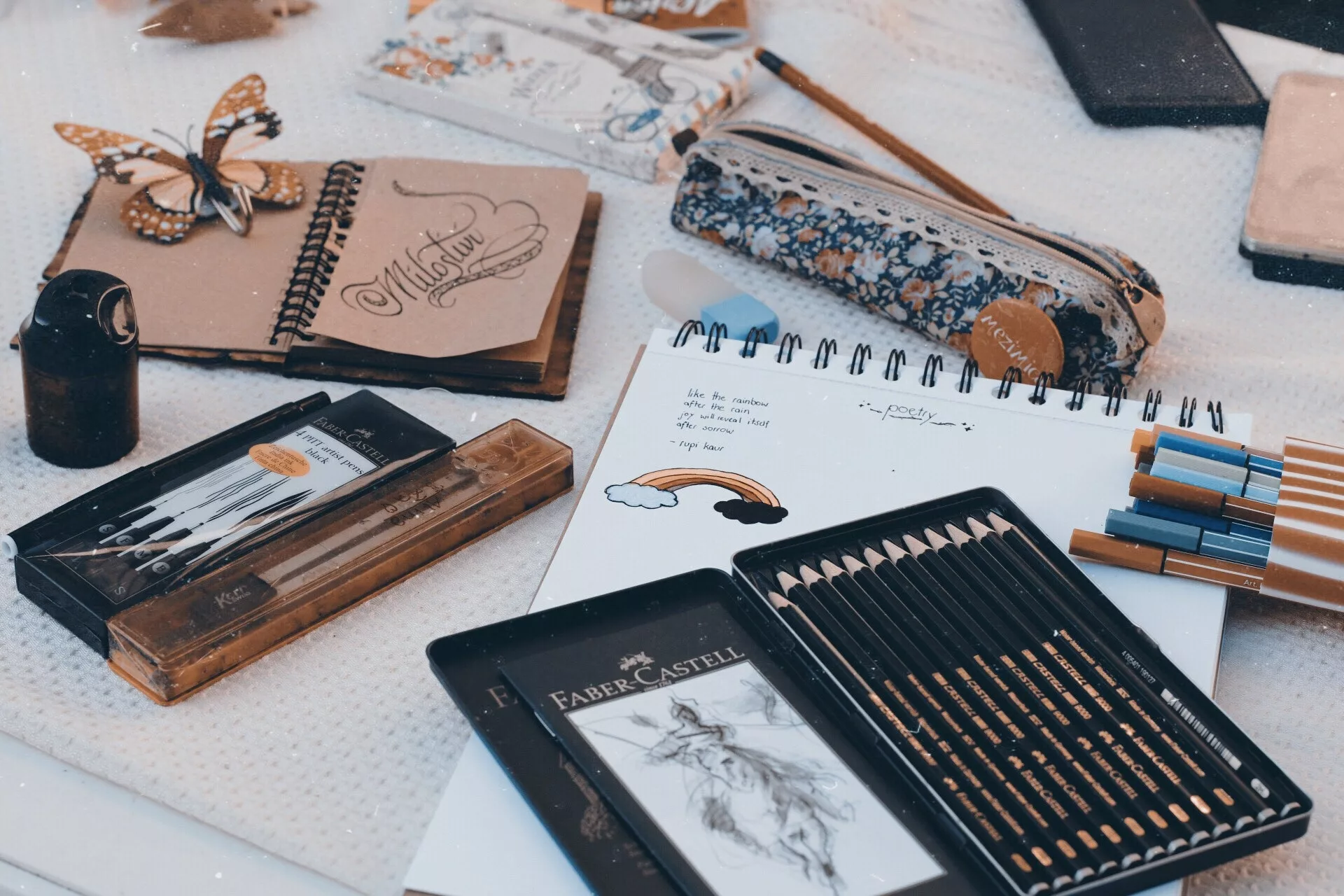 Calligraphy is an art form that dates back centuries and has been used to create beautiful works of art. Yes, a calligraphy business can be a profitable business, as there are many customers who desire exquisite lettering or handwriting for special occasions.