The advertising agency business is one of the most exciting and creative industries in the world. If you have a passion for advertising and marketing, and you're looking for a way to turn that passion into a business, then an advertising agency may be the perfect fit for you.
Advertising agencies come in all shapes and sizes, from small boutique shops to large multinational firms. No matter what size or type of agency you're interested in starting, there are some basic steps you'll need to follow to get your business off the ground.
Table of Contents
---
What is an Ad Agency business?
An advertising agency is a business that helps its clients navigate the advertising world, from concept development to execution. Advertising agencies can work with a variety of mediums, including TV, radio, print, and social media. They may also offer additional services such as market research and branding strategy.
Many advertising agencies are run by entrepreneurs who saw a need for creativity and strategy in the advertising industry. In order to succeed, advertising agencies must have an understanding of their clients' goals and target audience, as well as a knack for creating captivating advertising campaigns.
Whether working with small businesses or Fortune 500 companies, advertising agencies play an important role in promoting brands and driving sales.
---
Why would I want to start an Advertising Agency business?
Advertising is one of the cornerstones of modern business. There's simply no way to sell a product or service without some form of advertising. And yet, starting an ad agency is not without its challenges. In this section, we'll outline some of the key reasons why you should start an ad agency, as well as some of the things you'll need to consider before taking the plunge.
The Benefits of Starting an Ad Agency
There are many benefits to starting your own ad agency. First and foremost, you'll have the opportunity to be your own boss and build something from scratch. If you're creative and have a knack for marketing, starting an ad agency will give you the chance to use those talents to their fullest potential. You'll also have the freedom to choose your own clients and partners, which means you can align yourself with brands that you believe in and that reflect your values.
In addition to the creative fulfillment that comes with owning your own business, there's also the potential for financial gain. Advertising is a multi-billion dollar industry, and if you can tap into even a small portion of that market, you stand to make a considerable amount of money. Of course, it takes time and effort to build a successful ad agency, but the rewards can be great.
Considerations Before Starting an Ad Agency
Before you decide to start an ad agency, there are a few things you need to take into consideration. First and foremost, advertising is a very competitive industry. You'll need to be prepared to put in long hours and hustle to get your business off the ground.
Additionally, you'll need to have a strong understanding of both traditional and digital marketing techniques. It's also important to have a solid network of contacts in the industry so that you can get your foot in the door with potential clients.
Finally, you should have at least some seed money saved up so that you can cover necessary expenses like office space, equipment, and employee salaries in the early stages of your business.
Advertising is essential for modern businesses, which makes owning an ad agency a very attractive proposition for entrepreneurs. However, it's important to understand both the benefits and challenges of starting an ad agency before making the decision to do so. If you're prepared for the hard work and dedication required to make your business a success, then there's no reason why you shouldn't give it a shot!
---
How do I start a Advertising Agency business?
You're thinking of starting an advertising agency. Congratulations! It's a great time to be in the business. The industry is booming, thanks to the rise of digital media and the never-ending stream of new products and services to promote. But before you hang out your shingle, there are a few things you need to do to get started on the right foot.
Define your niche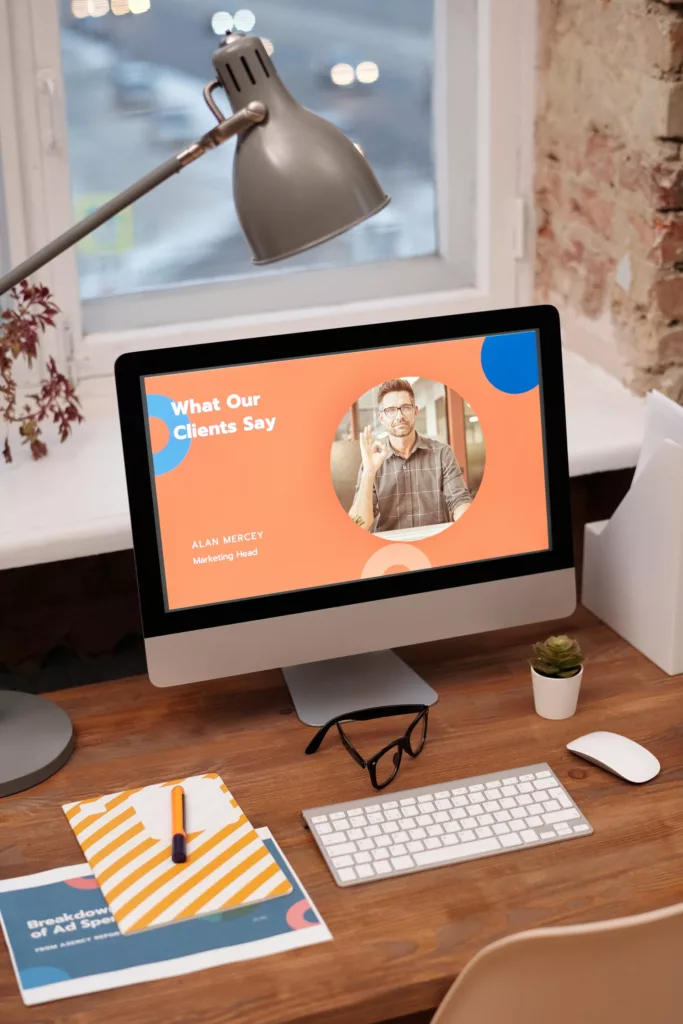 The first step is to define your niche. What kind of agency do you want to be? There are all sorts of agencies, from small shops that specialize in a particular type of advertising (such as print or outdoor) to full-service firms that handle everything from strategy to creative to media buying and planning. There are also agencies that focus on specific industries, such as healthcare or technology, and those that serve only small businesses or only big ones. clarify what kind of agency you want to be and who your ideal clients would be.
Determine your business model
The next step is to determine how you're going to make money. The two most common models for advertising agencies are the traditional agency model and the project-based model. In the traditional model, agencies are paid a commission by the client—usually 15% 20% of the total campaign spend—for media buys made on behalf of their clients. In the project-based model, agencies are paid a flat fee for their work on a particular project; this fee is generally based on the scope of work and the estimated number of hours required to complete it.
Assemble your team
Now it's time to start putting together your team. If you're going solo, you'll need to wear all the hats— strategist, account manager, creative director, media buyer, etc.—or partner with freelancers who can help with specific parts of the process. If you're looking to build a full-fledged agency, you'll need to hire a core team of experts in each discipline. The size of your team will depend on the scope of your ambitions and the size of your budget; a good rule of thumb is two strategists for every account manager and one creative for every three account managers.
Create your brand identity
Now it's time to start putting together your brand identity—the name, logo, website, business cards, etc., that will represent your agency in the marketplace. This is an important step; your brand needs to communicate what makes you special and different from all the other agencies out there vying for attention.
Find some clients!
Last but not least, you need to find some clients! Once you've got your branding in place and your team assembled, start reaching out to companies and organizations in your target market who might need help with their advertising campaigns. A good place to start is with companies or organizations that you're already familiar with; if you've done freelance work or had another job in advertising before starting your own agency, reach out to those former clients first.
Starting an advertising agency can be a rewarding experience— both financially and creatively —but it's not without its challenges.
These four steps will help you get off on the right foot: defining your niche, determining your business model, assembling your team, and creating your brand identity. With hard work and dedication, you can build a thriving advertising agency business.
---
How much does it cost to start a Ad Agency business?
If you're thinking of starting your own advertising agency, you're not alone. In recent years, there's been a boom in the number of small agencies popping up across the country. But while starting an ad agency can be a rewarding experience, it's not without its challenges. One of the biggest questions on any new agency owner's mind is: how much does it cost to start an ad agency?
Unfortunately, there's no easy answer to that question. The cost of starting an ad agency will vary depending on a number of factors, including the size and scope of the agency, its location, and the services it offers. That said, there are a few general costs that are common to most advertising agencies. In this section, we'll break down some of the most important expenses you'll need to consider when starting your own ad agency.
Rent or mortgage payments
Unless you're lucky enough to have free office space from a relative or friend, you'll need to factor in commercial rent or mortgage payments when calculating the start-up costs for your ad agency. How much you'll need to budget for this expense will depend on the size and location of your office space.
Employee salaries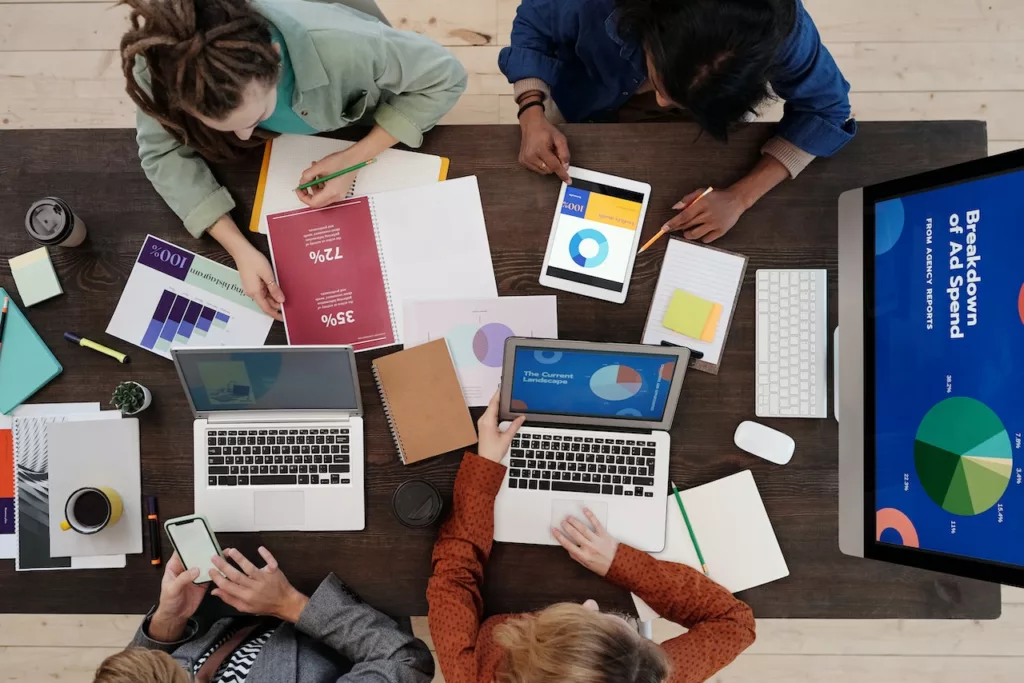 Of course, you won't be able to run an ad agency all by yourself—you'll need to hire employees to help with everything from client relations to creative brainstorming. Salaries will vary depending on the employee's role and experience level, but you should expect to pay anywhere from $30,000-$100,000 per year for each full-time staff member.
Office supplies and equipment
In addition to rent or mortgage payments, you'll also need to budget for the costs of outfitting your office with furniture and supplies. This can include everything from desks and chairs to computers and software licenses. Depending on how many employees you have and what type of equipment they require, this expense can range from a few hundred dollars to several thousand dollars.
Marketing and advertising expenses
As an advertising agency, marketing and advertising are obviously going to be two of your biggest expenses. You'll need to spend money on things like print ads, online ads, and even events and trade shows (if you decide to exhibit at them). The amount you'll need to spend on marketing and advertising will vary depending on your budget and goals, but it's important to remember that these are essential expenses for any successful ad agency.
Starting an ad agency can be a rewarding experience, but it's important to go into it with your eyes wide open—which includes knowing how much it will cost to get your business off the ground. When budgeting for the start-up costs of your ad agency, don't forget to factor in things like rent or mortgage payments, employee salaries, office supplies and equipment, and marketing and advertising expenses. By taking all of these factors into consideration, you'll be one step closer to achieving your dream of owning a successful advertising agency.
---
How do I find customers for my Ad Agency business?
When you start an ad agency, the question of how to find customers is top of mind. You know you need clients to generate revenue, but maybe you're not sure where to start. Or maybe you've tried a few things, but you're not seeing results.
If you're looking for advice on how to find customers for your ad agency, you've come to the right place. In this section, we'll share some tips and strategies that will help you attract new clients and grow your business.
Define Your Ideal Client
The first step in finding new clients is to define your ideal client. This might seem like a daunting task, but it's important to get clear on who you want to work with. When you know who your ideal client is, you can tailor your marketing and outreach efforts to reach them directly.
To define your ideal client, consider their demographics (such as age, location, gender, etc.), their needs and pain points, and their budget. Once you have a good understanding of your ideal client, you can begin creating marketing materials that speak directly to them.
Attend Networking Events
Another great way to find new customers is to attend networking events. This is a great opportunity to meet potential clients in person and get your foot in the door with companies that might need your services. For example, if you're targeting small businesses, you might want to attend a local Chamber of Commerce meeting or trade show. Attendance at these types of events will give you the opportunity to network and potentially land some new clients.
When attending networking events, be sure to bring plenty of business cards and be prepared to talk about your business. You never know when you'll meet someone who needs your services, so it's important to be prepared.
Get Active on Social Media
In today's world, social media is a powerful tool for businesses of all sizes—especially ad agencies. If you're not already active on social media, now is the time to start. Create profiles on Twitter, Facebook, Instagram, and LinkedIn and start sharing engaging content that will showcase your expertise and attract new clients.
Be sure to post regularly and interact with other users so that you can build relationships and better connect with potential clients. Additionally, don't forget to include links back to your website so that people can learn more about your business and what you have to offer.
Get Involved in Your Community
One final tip for finding new customers is to get involved in your community. This can be done by volunteering for local charities or participating in community events. Getting involved in your community will not only help you meet new people, but it will also make your business more visible and trustworthy. People are more likely to do business with a company that they feel is invested in its community.
With these tips in mind, you're well on your way to finding new customers for your advertising agency business. Remember to focus on defining your ideal client, getting active on social media, and attending networking events so that you can make the most of every opportunity. With a little hard work and dedication, you'll be able attract new clients in no time!