Are you thinking of opening a coffee shop? If so, I'm excited for you because there's nothing like owning your own business. But I also want to warn you that it's not easy. There are a lot of things you need to know before starting out, and I wish someone had told me these seven things before I got started. So if you're considering opening a coffee shop, read on! You might just save yourself some time and money.
1. It's More Expensive Than You Think
Before you decide to open a coffee shop, it's important to understand all of the costs involved. Start-up costs can be significant, and ongoing expenses can quickly add up. For example, you'll need to purchase equipment like coffee makers and grinders, as well as supplies like coffee beans and cups. You'll also need to factor in the cost of leases or mortgage payments, utilities, and staff salaries.
In addition, don't forget about the costs of marketing and advertising. All of these factors need to be taken into account when creating a budget for your coffee shop. Otherwise, you may find yourself struggling to keep your business afloat.
Read more: 12 Tips to start a coffee shop on a low budget
2. It's a Lot of Work
Anyone who has ever thought about opening a coffee shop knows that it takes a lot of hard work. Not only do you need to find the right location and equipment, but you also need to hire skilled baristas and develop a menu of delicious coffee and tea drinks. In addition, you need to create a branding strategy and design an appealing interior that will attract customers.
Furthermore, you need to generate buzz and build a loyal following. All of this takes a lot of time, energy, and money. However, the rewards can be great. If done well, a coffee shop can be a thriving business that brings people together and enhances the community. So if you're up for the challenge, opening a coffee shop might just be worth your while.
3. You Need a Good Location
If you're thinking about opening a coffee shop, one of the most important things to consider is the location. A good location can mean the difference between a thriving business and a complete flop. There are a few things to keep in mind when choosing a location for your coffee shop.
First, you'll want to make sure that the rent is affordable. You don't want to sign a lease that's going to put you in debt from the start. Second, you'll want to choose a location that's convenient for your target customers. If you're aiming for a young, hip crowd, you'll want to be in an area with lots of foot traffic. Finally, you'll want to make sure that the space is large enough to accommodate your planned layout. Taking the time to find the right location is essential for any successful coffee shop.
4. You Need an Experienced Staff
Opening a coffee shop takes more than just a love for coffee. You need to have a well-trained and experienced staff in order to provide your customers with the best possible experience. This means having baristas who know how to make all of the popular coffee drinks, as well as those who are able to create new and innovative concoctions.
In addition, your staff should be knowledgeable about the different types of coffee beans and brewing methods, so that they can answer customer questions and make recommendations.
Finally, it is also important to have a manager who is experienced in running a coffee shop, so that they can handle any problems that may arise. By taking the time to hire an experienced and knowledgeable staff, you can be sure that your coffee shop will be successful.
5. It's Important to Market Your Coffee Shop Well
If you're thinking of opening a coffee shop, one of the most important things you can do is to make sure that you market your business well. After all, no matter how good your coffee is, if no one knows about your shop, it's unlikely to be successful. There are a number of ways to market a coffee shop effectively. One is to take advantage of social media.
Make sure to create profiles on all of the major platforms and to post regular updates. Use attractive images and compelling copy to generate interest in your business. You should also consider traditional marketing techniques such as print ads and flyers.
And don't forget the power of word-of-mouth marketing for your coffee shop; make sure your customers have a positive experience so that they'll be eager to tell their friends about your coffee shop. With a little effort, you can ensure that your new business gets off to a great start.
6. You Need to Stand Out
Anyone who's ever been to a coffee shop knows that there's a lot of competition out there. In order to stand out from the crowd and attract customers, you need to have a unique selling point.
First and foremost, your coffee shop needs to be conveniently located. It should be easy for people to get to and have plenty of parking available.
Secondly, your coffee shop should have a friendly and welcoming atmosphere. Make sure your staff is well-trained and that they provide excellent customer service.
Finally, your coffee shop should offer something unique that you can't find at other coffee shops. This could be anything from innovative menu items to locally sourced coffee beans. By keeping these factors in mind, you can set your coffee shop apart from the competition and ensure success.
7. Employee Training is Essential
Before you can open your coffee shop, you'll need to train your employees. This is essential to ensure that they are able to provide excellent customer service and make quality products. Here are a few topics that you should cover in your employee training:
The different types of coffee beans and how they impact the flavor of the coffee.
How to grind coffee beans properly.
How to brew coffee using different methods, such as drip brewing, French press, and espresso.
How to froth milk for lattes and cappuccinos.
How to make basic espresso drinks, such as lattes, cappuccinos, and Americanos.
How to deal with difficult customers.
By covering these topics in your employee training, you'll set your employees up for success and help ensure that your customers have a positive experience at your coffee shop.
Owning your own coffee shop is a dream for many people. It's a great way to be your own boss and make your own hours, not to mention the fact that you're providing a valuable service to your community. But before you take the plunge and open up shop, there are some things you need to know. Here are seven important tips I wish someone had told me before I started my coffee shop.
More Coffee Shop Articles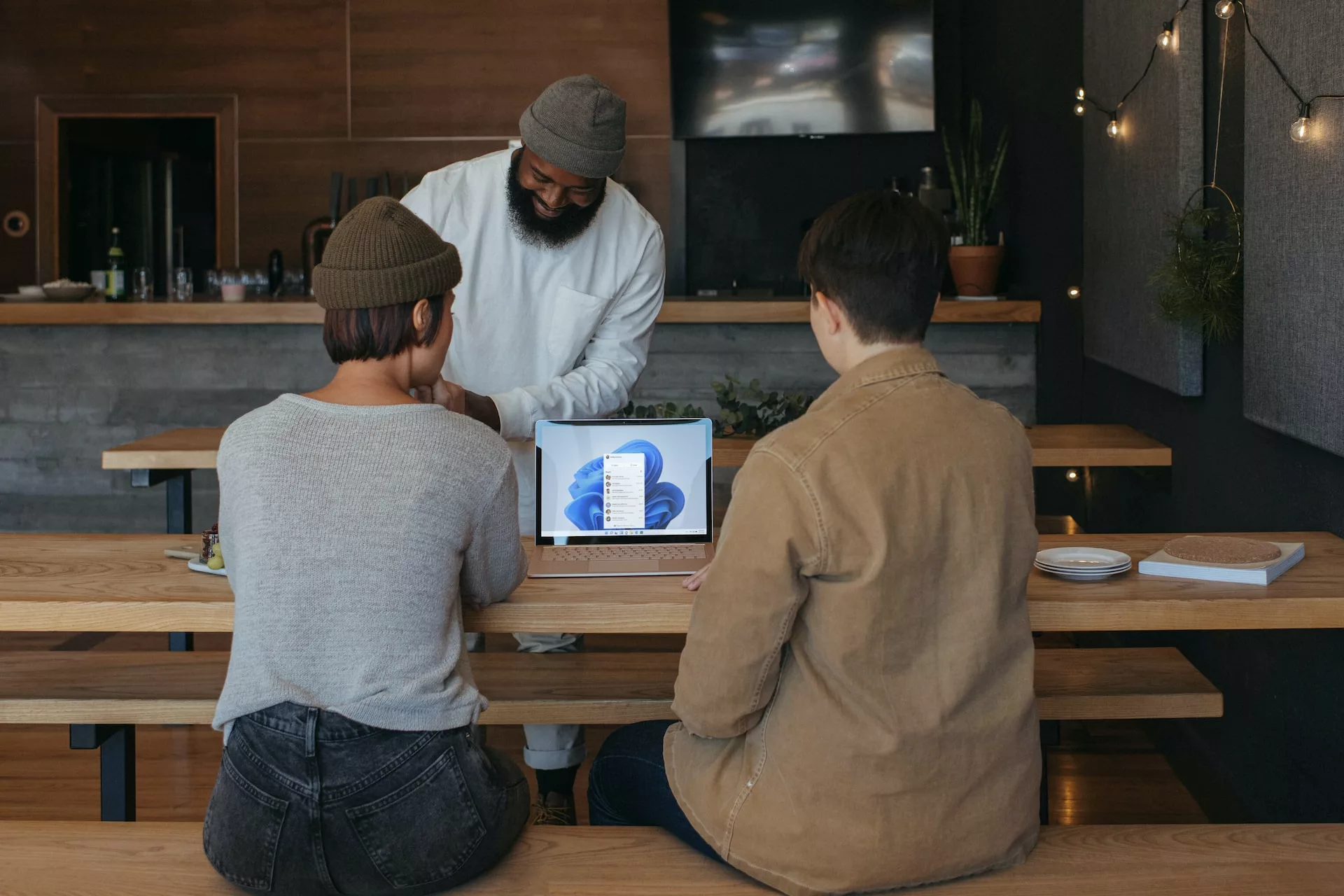 Launching a coffee shop can be an overwhelming task, especially if you have limited resources. Finding the right partner can be an invaluable asset to your business and help you reach your goals faster. In this post, we'll discuss when it's a good idea to find a partner for your coffee shop business.